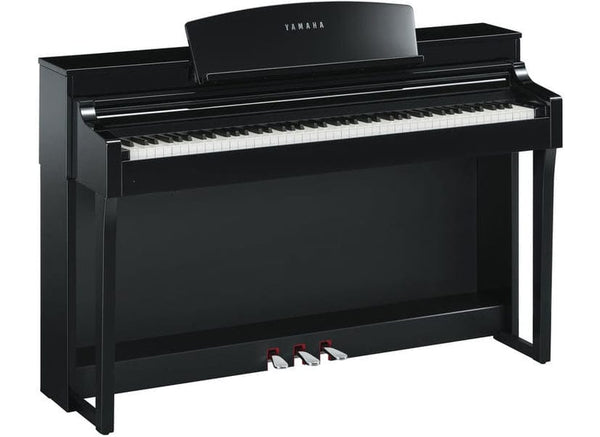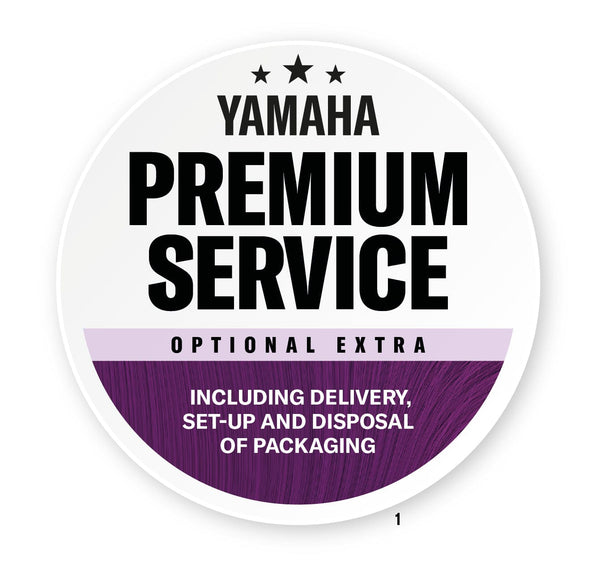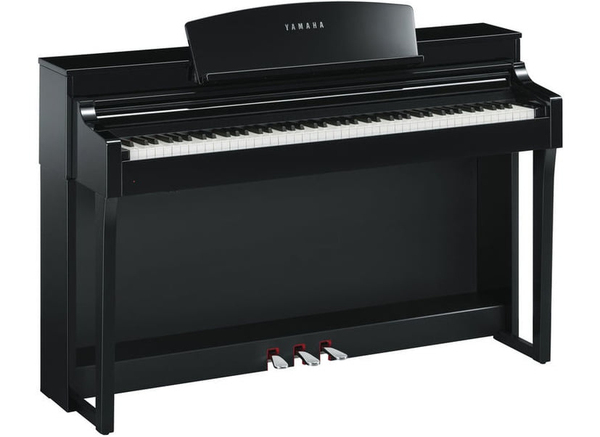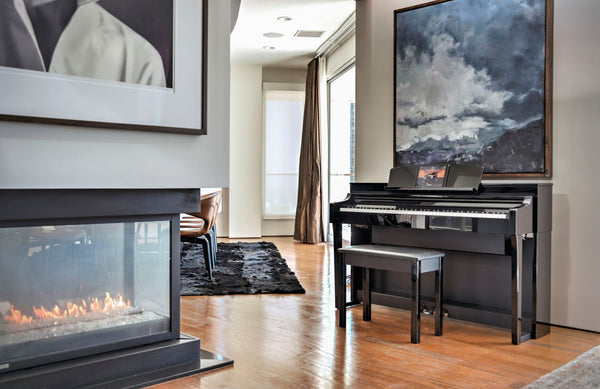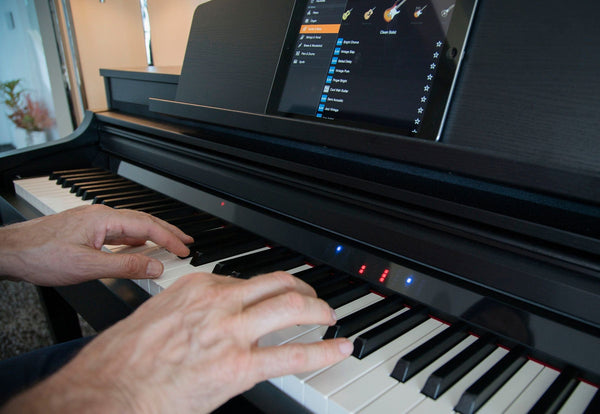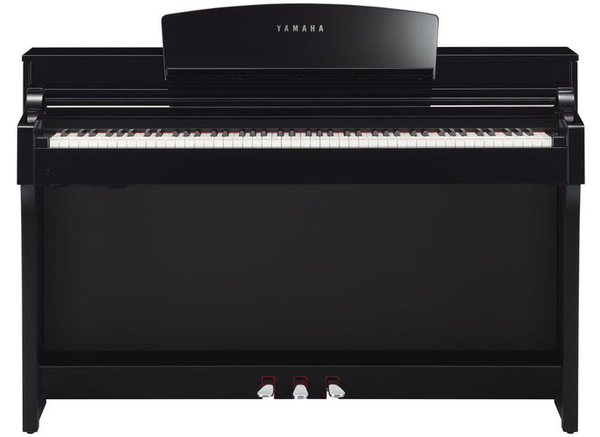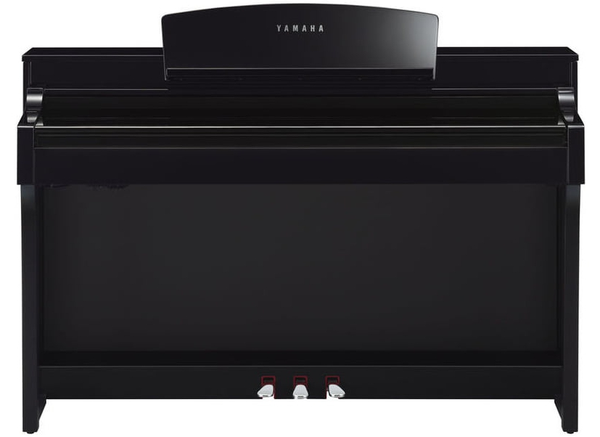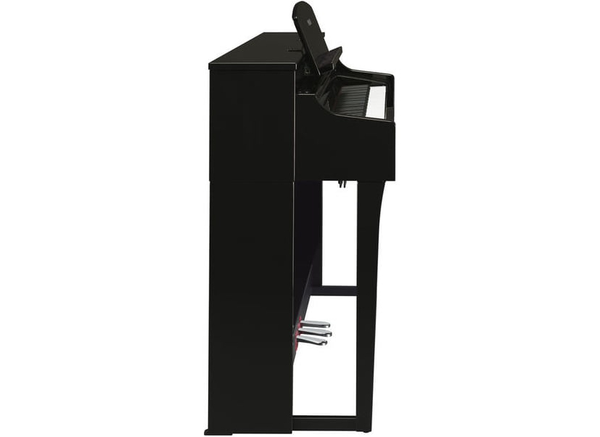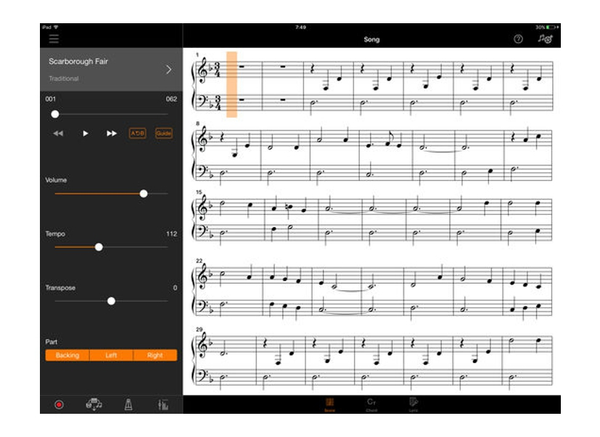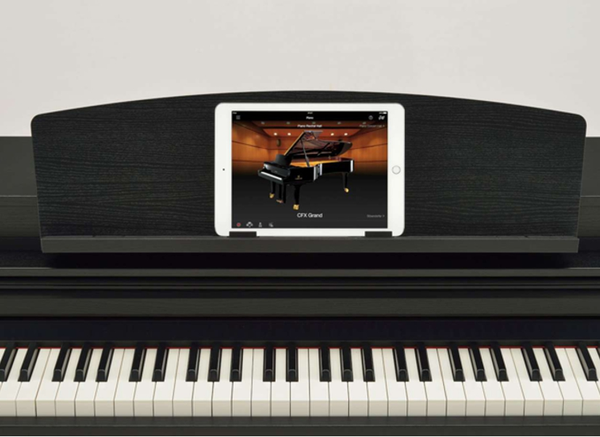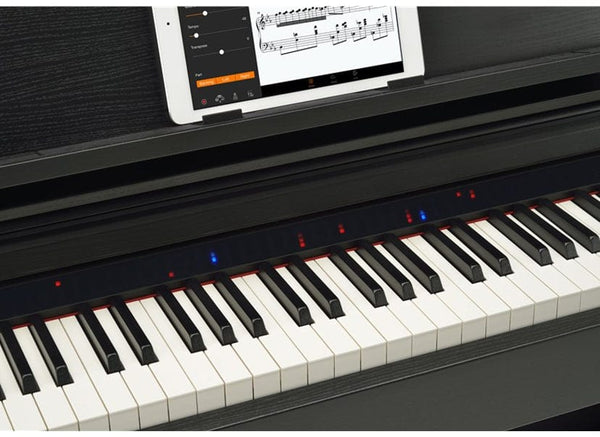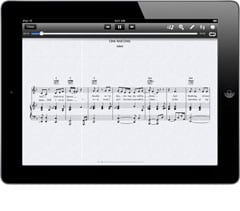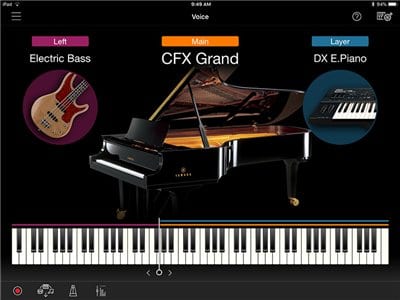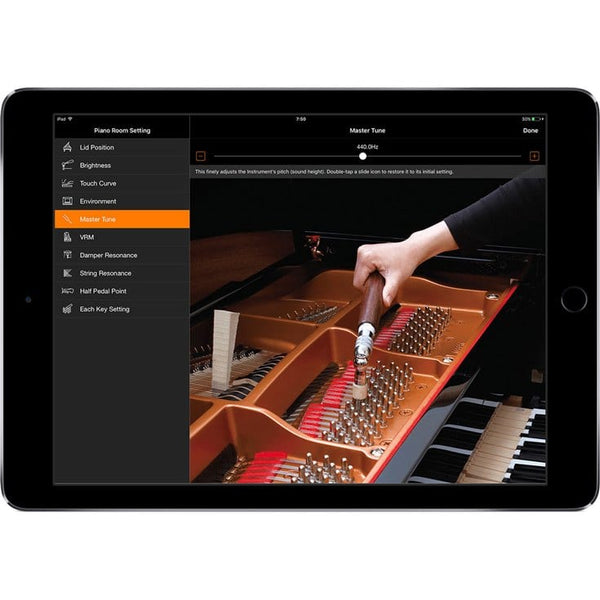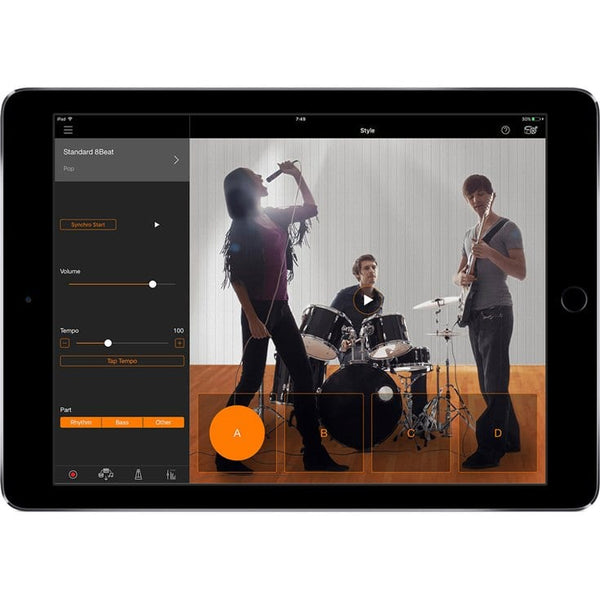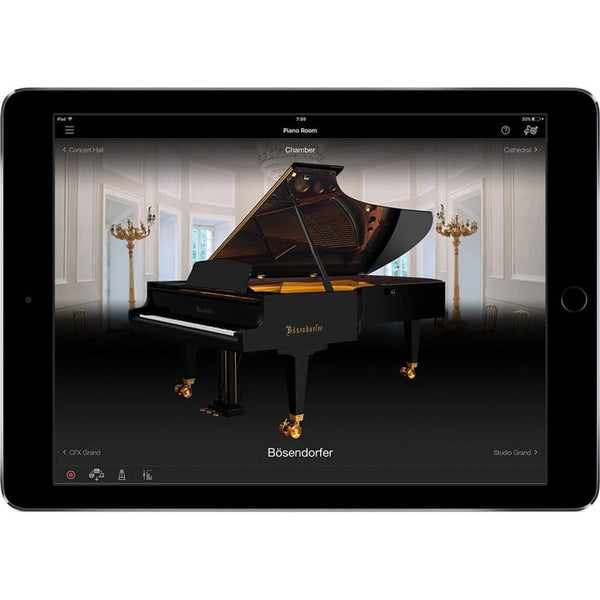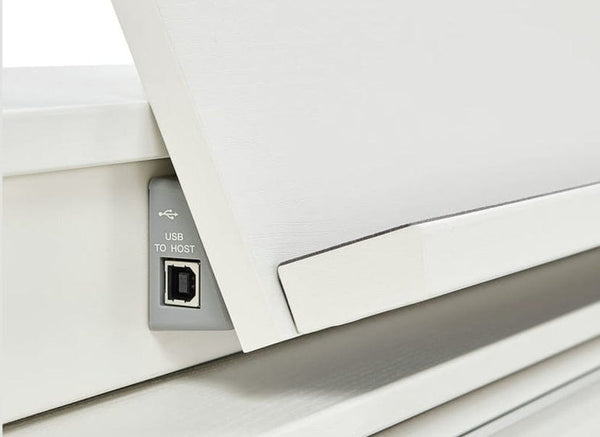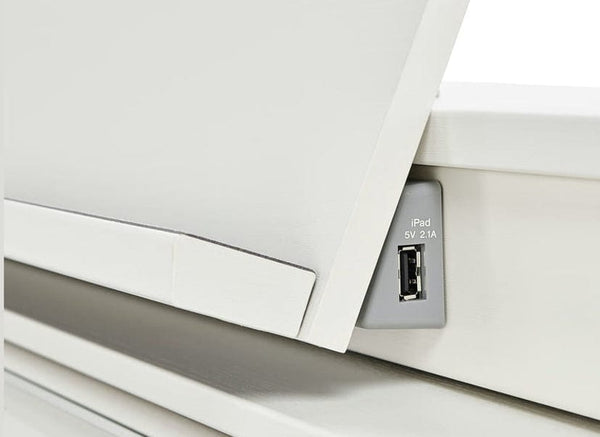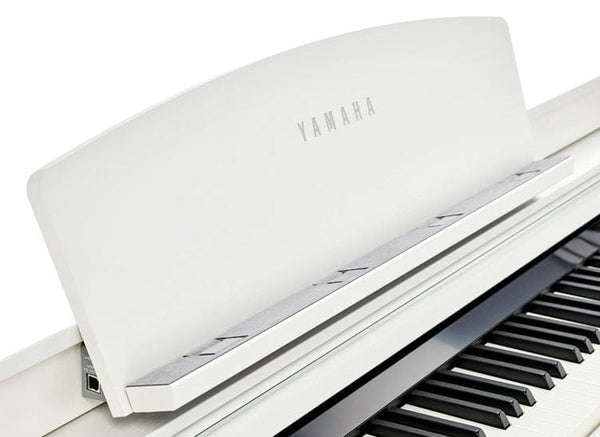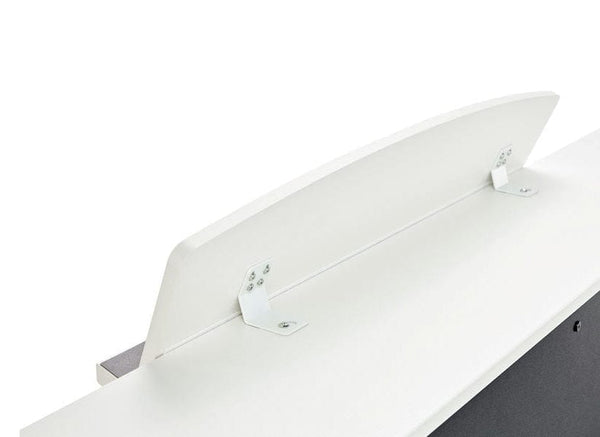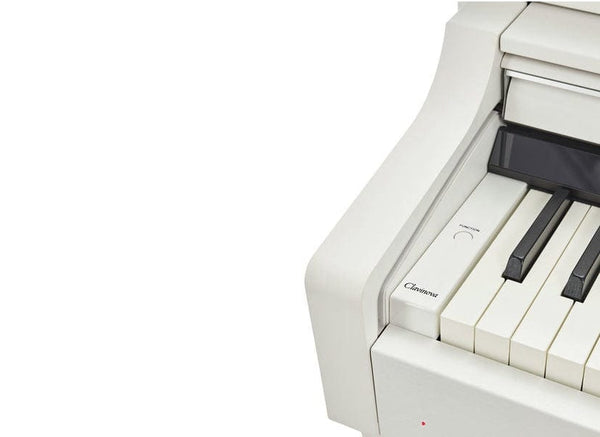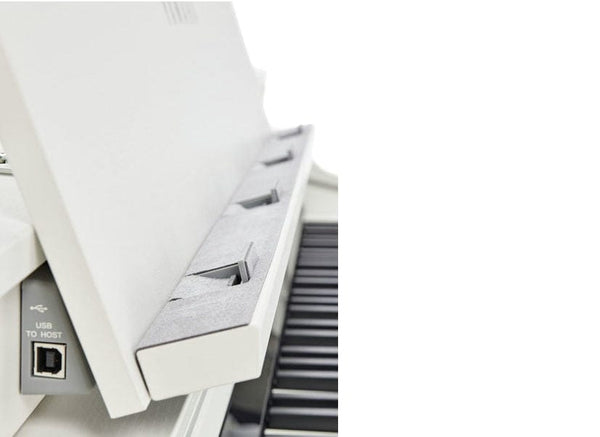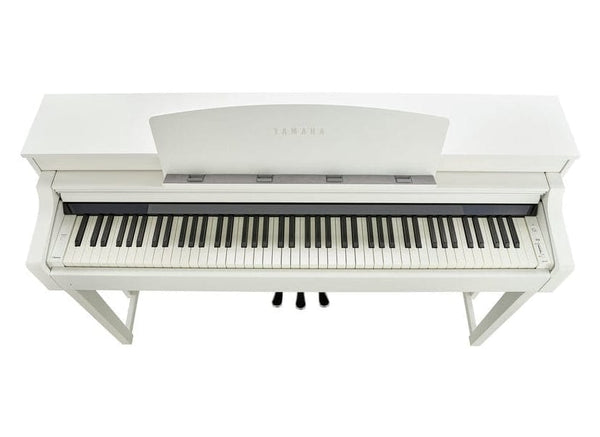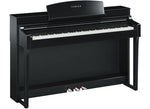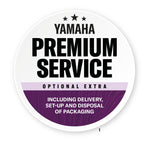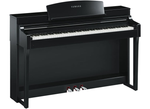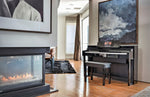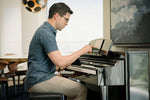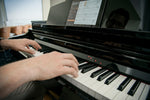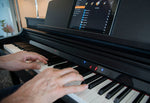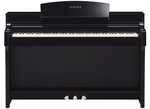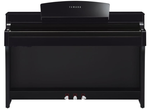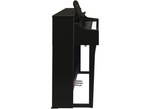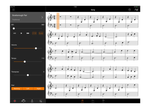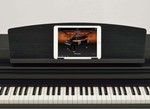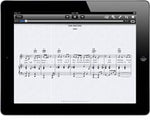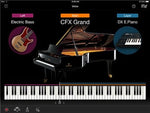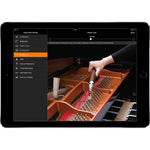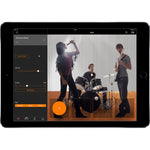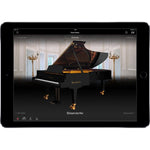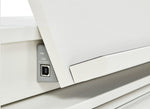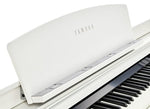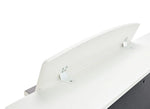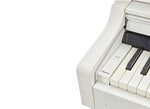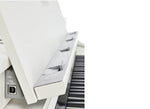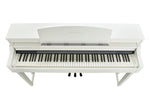 Yamaha Clavinova CSP150 Digital Piano; Polished Ebony
SEE IN STORE OR BUY ONLINE
Product Code: CSP150PE
RRP £3,189.00
SAVE £910.00
Description
Delivery & Lead Times
Spread The Cost With Finance
Description
CSP-150 Main Features
Number of Keys
88
Key Action
GH3X (Graded Hammer 3X)
Escapement
Key Material
Plastic Key
Synthetic ebony and ivory keytops
Sound Source
Yamaha CFX, Bösendorfer Imperial
Binaural Sampling (Yamaha CFX Voice only)
Binaural Sampling
Key-off Samples
Smooth Release
Virtual Resonance Modeling (VRM)
Polyphony
256
Sounds
721 (692 Voices + 29 Drum/SFX Kits)
Rhythms
470 Accompaniment Styles
Number of Recording Tracks
16
Recording
Yes in Wav & Midi Format with Score Display
Playback
Yes in Wav & Midi Format with Score Display
Bluetooth
No
Parts
2 Part Layer
Other Notable Features
Use All Feature Via Your Own Tablet or Mobile Device
Score & Lyric Display
Plug a Microphone in and Sing
Effects: Reverb, Chorus, Master EQ, Part EQ, Vocal Harmony
Lessons with Guide Lights above Keys
Effects: Reverb, Master EQ, Intelligent Acoustic Control (IAC), Stereophonic Optimizer, Vocal Harmony
Time Stretch
Pitch Shift
Vocal Cancel Melody Suppressor
Pedals
3 with Halp Pedaling
Sustain, Sostenuto, Soft, Glide, Song Play/Pause, Style Start/Stop, Volume, etc.
Inputs/Outputs
Headphones: Standard jack (x 2)
Microphone: Input Volume, Mic/Line In
MIDI: IN/OUT/THRU
AUX IN: Stereo mini
AUX OUT: L/L+R, R
AUX Pedal: Yes
USB TypeA
USB TypeB
Speakers
30 W × 2 with Acoustic Optimizer
Included Accessories
Owner's Manual
Online Member Product Registration
Dimensions
W: 1412 x D: 465 x H: 1040 mm
Weight
58 Kg
Yamaha CSP150 Clavinova Digital Piano in Polished Ebony
The Yamaha CSP series is unlike anything Yamaha, or any other digital piano manufacturer, has ever produced before. Gone are the days when the only way to achieve a highly specified instrument with a host of useful features meant a control panel covered in unsightly buttons, knobs and sliders. The Yamaha CSP pianos access their exceptional functionality through the highly-intuitive use of an iOs or Android tablet or other smart devices, which connects simply to the music rest.
This product is sold in the name and on behalf of Yamaha Music Europe GmbH (UK). Please click here for a copy of the Yamaha General Conditions of Sale document.
See the Yamaha CSP Range on Demonstration In Our Stores
You are welcome to purchase your new CSP150 from Bonners online, or you may wish to visit one of our stores to try it in-store before you commit to purchasing. Check above to find out in which stores you can see the CSP150, or call us on 01323 639335 for the latest store availability.
Part Exchange Your Existing Instrument
Do you already own a piano or keyboard that you would like to trade in for a new Yamaha CSP150? Email us details of what you have to partex@bonners.co.uk, and we will email you back a part exchange valuation immediately.
Delivered, Assembled, and Installed by our Experts*
When you buy a new Yamaha CSP150 from Bonners, our experts will deliver, set up, and install your new piano in the room of your choice. We use our own dedicated piano delivery experts and specify a delivery time (we'll also call you on the day to try and be as exact as possible!). We believe that buying a new piano should be an exciting occasion, and we want you to have the best experience possible. If you have any special requests, please call us to discuss them - we're always happy to do our best!

*Free delivery & installation is available to mainland England addresses only. Surcharges may apply to Scotland, Wales, the Isle Of Wight, and some other areas. Don't hesitate to get in touch with us before placing your order if the delivery address is not on England's mainland.

Upstairs Delivery
Free delivery is to ground-floor rooms only. We deliver and install many digital pianos upstairs free of charge, but it is dependent on the model of the piano, delivery location, and the type of staircase. Don't hesitate to contact us at 01323 639335 or email sales@bonnersmusic.co.uk to confirm if any delivery surcharges will be applicable. A photograph of the delivery access and/or staircase may be required.
Free 3 Months Premium Access to flowkey App
When you purchase your new Yamaha digital piano from Bonners, Yamaha is offering three months FREE premium access to their music learning app - flowkey.

flowkey is one of the world's most popular apps for learning to play the piano. Even beginners can learn to play a wide array of songs on their acoustic piano, digital piano or keyboard in next to no time. The flowkey piano app is the ideal companion for those starting to learn the piano. Choose your favourites from a wide range of songs and start playing right away or learn in the traditional way with one of the many tutorials available.

All you need to do is:

Register your new acoustic piano, digital piano or keyboard on the Yamaha Music Member Europe (YMME) portal
Obtain your individual code from the members' portal
Enter your code when registering on the flowkey website.
Read on to find out more about the Yamaha CSP150........

Beautiful Grand Piano Sounds
The Yamaha CSP150 has two stunning Grand Piano sounds to choose from - the Yamaha CFX and the Bosendorfer Imperial. Depending on your mood, or the style of music you wish to play, you can select the clear, powerful tones of the CFX or the softer, more romantic timbre of the Bosendorfer. These are two of the most renowned Concert Grands ever produced, and the CSP150 certainly does them justice.
Authentic Piano Touch
The CSP150 features Yamaha's acclaimed GH3X Graded Hammer Action keyboard, with Escapement mechanism, and Synthetic Ivory and Ebony keytops. This gives an incredibly natural piano response, allowing for fast repetition, subtle nuances of technique, and feels extremely comfortable and satisfying to play.
Grand Piano-Style Pedals
The CSP150 has three pedals, just like those found on a Concert Grand - Sustain, Soft and Sostenuto. However, they do much more than replicate authentic piano functionality; you can also use them to control many of the features accessed through your tablet device, such as starting and stopping rhythms, controlling volume/expression, pitch-bend - and that's to name but a few.
Huge Selection of Sounds
The CSP150 certainly can't be accused of lacking variety when it comes to the number of available instrument sounds (voices) - there are nearly 700 different ones to choose from! Many of these feature extra nuances such as fret sounds, breath inhale/exhale, glissandos and other little subtle effects that really bring the instruments to life. In addition, there are also 29 Drum/Sound Effect kits. As well as for live solo performing, all these extra sounds come into their own when you're doing multi-track recording or playing with backing tracks.
Backing Styles
If you're familiar with Yamaha's extremely popular range of CVP digital pianos, then you'll know that Yamaha excels at producing extremely high-quality backing styles or Accompaniments. The CSP150 contains 470 of these, and you can download thousands more if that's not enough! You can choose to have a whole band or orchestra, or just a small ensemble, accompanying your playing in a wide variety of genres. Your virtual musician friends will follow you perfectly, whether you're splitting the keyboard and playing in Single Finger or Fingered Chord mode or playing across the whole keyboard of the piano.
Digital Sheet Music and Lesson Functions
The CSP150 contains over 400 songs for you to learn and play along with, and the digital sheet music can be displayed on your connected tablet or smart device. Incredibly, the CSP150 can also scan all the songs in your device's library (e.g. iTunes) and display the piano music for them, complete with chord symbols - and it will even show you which notes to play, using Yamaha's fantastic Stream Lights feature, which appears just above the keys of the piano.
Sing Through the Piano!
The CSP150 has a dedicated microphone input which allows you to sing along through the piano's speakers - and you can even add effects to your voice to enhance your performance, such as reverb or delay, as well as making use of the excellent vocal harmony processor which adds realistic, professional-sounding backing vocals to your lead voice. You can sing along with audio files and suppress the existing vocal track in the mix - so your voice is heard instead. Lyrics for songs can be displayed on your connected device, so there's no excuse for forgetting the words!
Record Your Playing
The CSP150 allows you to capture your performances and share them with friends or just for your own satisfaction. Use the 16-track MIDI recorder for complex multi-instrumentals, or simply record to an AAC or WAV format high-quality audio file and then go viral on the internet!
Plug-In Headphones & Immerse Yourself
The CSP150 features Yamaha's Binaural Sampling technology when playing through headphones using the CFX Concert Grand Piano sound. This technology recreates the subtle nuances and positional details captured by the human ear, giving an incredibly realistic, almost surround-sound, experience. When playing through headphones, the CSP150's speaker system is disabled, so you won't disturb anybody nearby while practising or playing late at night. There are two headphone sockets, perfect for practising duets or in lesson situations.
CSP-150 Main Features
Number of Keys
88
Key Action
GH3X (Graded Hammer 3X)
Escapement
Key Material
Plastic Key
Synthetic ebony and ivory keytops
Sound Source
Yamaha CFX, Bösendorfer Imperial
Binaural Sampling (Yamaha CFX Voice only)
Binaural Sampling
Key-off Samples
Smooth Release
Virtual Resonance Modeling (VRM)
Polyphony
256
Sounds
721 (692 Voices + 29 Drum/SFX Kits)
Rhythms
470 Accompaniment Styles
Number of Recording Tracks
16
Recording
Yes in Wav & Midi Format with Score Display
Playback
Yes in Wav & Midi Format with Score Display
Bluetooth
No
Parts
2 Part Layer
Other Notable Features
Use All Feature Via Your Own Tablet or Mobile Device
Score & Lyric Display
Plug a Microphone in and Sing
Effects: Reverb, Chorus, Master EQ, Part EQ, Vocal Harmony
Lessons with Guide Lights above Keys
Effects: Reverb, Master EQ, Intelligent Acoustic Control (IAC), Stereophonic Optimizer, Vocal Harmony
Time Stretch
Pitch Shift
Vocal Cancel Melody Suppressor
Pedals
3 with Halp Pedaling
Sustain, Sostenuto, Soft, Glide, Song Play/Pause, Style Start/Stop, Volume, etc.
Inputs/Outputs
Headphones: Standard jack (x 2)
Microphone: Input Volume, Mic/Line In
MIDI: IN/OUT/THRU
AUX IN: Stereo mini
AUX OUT: L/L+R, R
AUX Pedal: Yes
USB TypeA
USB TypeB
Speakers
30 W × 2 with Acoustic Optimizer
Included Accessories
Owner's Manual
Online Member Product Registration
Dimensions
W: 1412 x D: 465 x H: 1040 mm
Weight
58 Kg
Delivery & Lead Times
Delivery ETA's 
For accurate delivery information, please contact our sales team on sales@bonnersmusic.co.uk or call 01323 639335. As a guide, despatch times are detailed below.
Additional charges will be made for delivery of heavy items to some areas. Charges may also apply to upgrades including (but not limited to) timed deliveries, piano assembly, delivery of large items, and when matching deals from other retailers. If you are unsure about our delivery charges, please contact us.
In Stock Products
Products that are shown as in stock will be sent using our standard delivery service within 2 working days from when payment is received. This excludes piano deliveries with full installation - see below.
Pre-Order Products
Products which are shown as pre-order are not in stock, but can be ordered and reserved for you from the next available shipment. Order today to reserve your place in the queue! Call or email us for the latest lead times on pre-order products.
Digital Piano Deliveries:
We have many flexible delivery options for most delivery pianos, based on your location and whether you require it flat-packed, or fully assembled in your home. Digital piano delivery options are shown at checkout. 
Piano Deliveries
If you purchase a piano which is supplied with full installation, we will contact you once your order is received to arrange a convenient delivery date & time. Delivery & installation is usually within 14 days, but often sooner. Call us for current lead times on pianos.
Digital Piano Deliveries For Self-Assembly
Click here to see our specific information relating to piano deliveries.
If you choose our courier delivery/flat pack delivery method, please be aware that with larger items such as digital pianos, the courier is not contracted to carry them up any steps or stairs. If there are stairs leading to the front door of the delivery address, or you live in an apartment which is not on pavement level, it is your responsibility to arrange transportation from the pavement level to the delivery address. In this instance, the delivery driver may, at their own discretion assist you in carrying the parcels to the delivery address, but they are not contracted nor obliged to do so.
Do you need delivery upstairs, or delivery at a specific time?
For some larger items which need to be delivered upstairs - including pianos, we offer a timed delivery service using our own van and drivers. This service is free on some items and chargeable on others. Call us on 01323 639335 to discuss your specific delivery requirements.
No-one at home?
Our courier will try and deliver your parcel(s) twice. After the second failed attempt, your goods will be returned to our warehouse. If you would like us to try and deliver them again, we will charge the delivery charges associated with your order again.
Delivery Surcharges For Larger Items
For some larger items, delivery surcharges may apply to the following areas: Scotland, Wales, Channel Islands, Isle Of Wight, Cornwall, Ireland, North Of England above Leeds. Call us on 01323 639335 to check before ordering.
Spread The Cost With Finance
If you're set on buying your new instrument, there's no need to get weighed down by the total cost of it straight away. If you break it down into monthly payments over time, it's much more manageable than you might think. And our fixed interest rates mean you'll know exactly what you're paying from the start.
How it works
The finance options available are displayed on our individual product pages - just click the button under the price to see the available options for each product. Finance is available for most new and used instruments over £400.

Pay a fixed deposit, and the rest is split into monthly payments. At the end of your contract when you've made your final payment, the instrument or equipment is all yours. You could own that dream guitar, piano or keyboard sooner than you thought!

Which Finance Options Are Available?
Most products on our website show the available finance options. Some are interest free, and some are interest bearing. The options shown on the site are an example of what is available - if you would like to pay over a different period, give us a call on 01323 639335 and we'll try and arrange a finance option that suits your budget.

How To Apply For Finance
To apply for finance, please add the product to your cart, proceed through checkout and select 'Apply For Finance' as your payment option where you can complete the application form online.

The Lender
Bonners Ltd acts as a credit broker and only offers credit products from Secure Trust Bank PLC trading as V12 Retail Finance. Bonners Ltd is authorised and regulated by the Financial Conduct Authority. Our registration number is 718966. Bonners Ltd is registered in England and Wales 1994113. Registered office 34 North St, Hailsham, East Sussex BN27 1DW.

Secure Trust Bank is registered in England and Wales 541132. Registered office: One Arleston Way, Solihull, B90 4LH. Authorised by the Prudential Regulation Authority and regulated by the Financial Conduct Authority and the Prudential Regulation Authority. Registration number: 204550.
Not all products offered by Secure Trust Bank T/A V12 Retail Finance are regulated by the FCA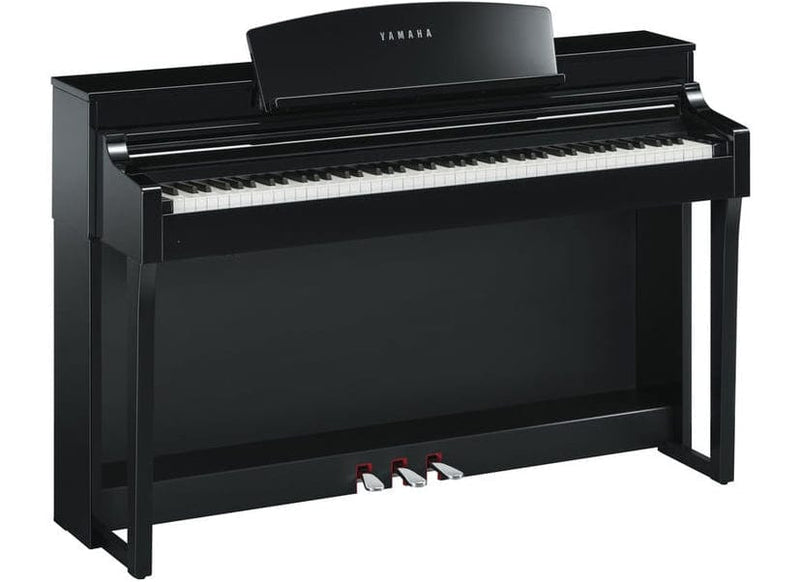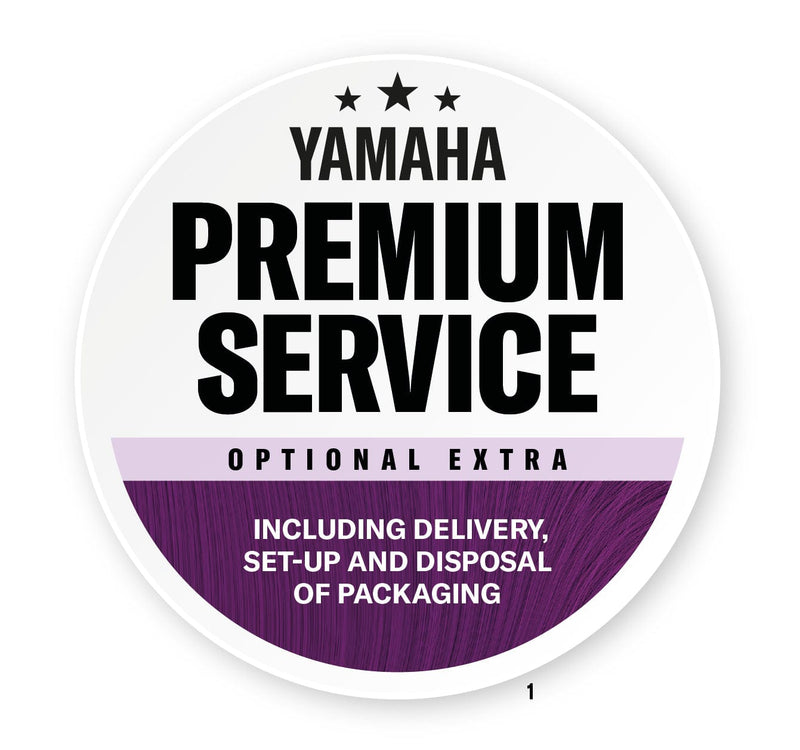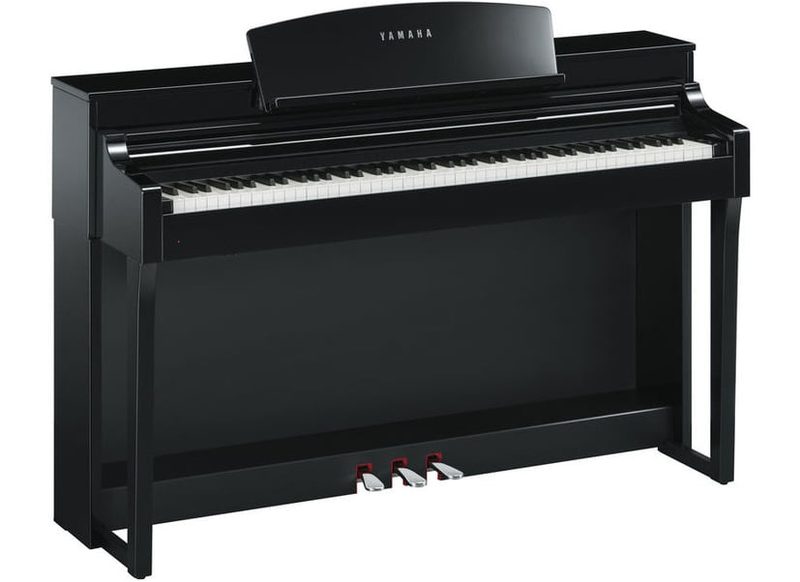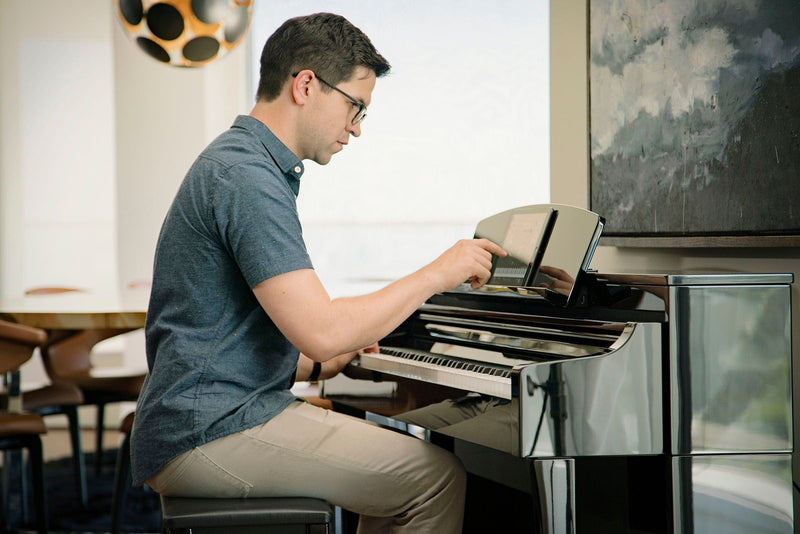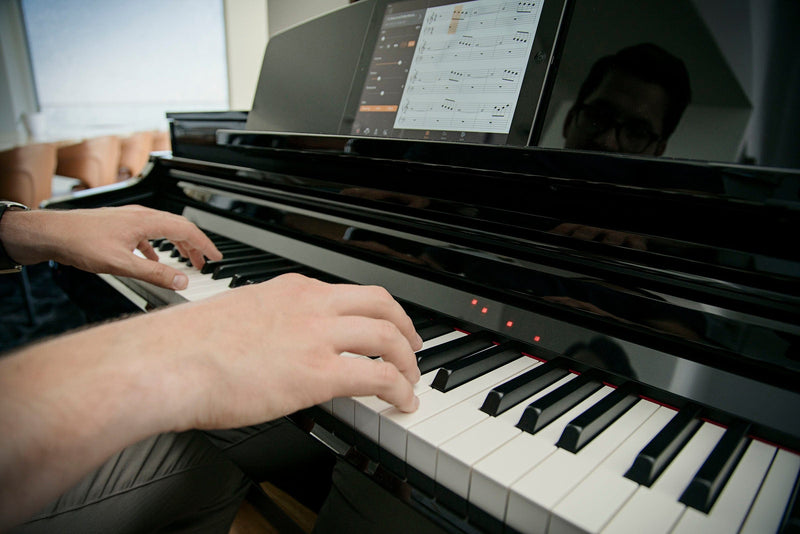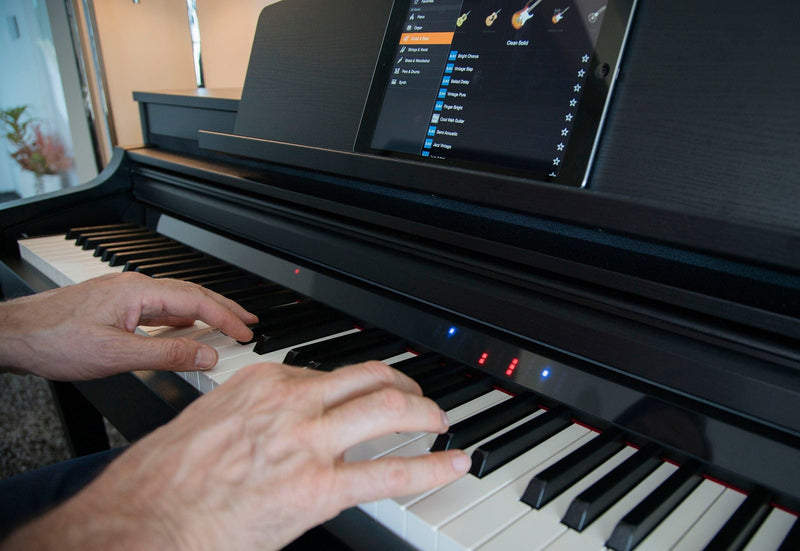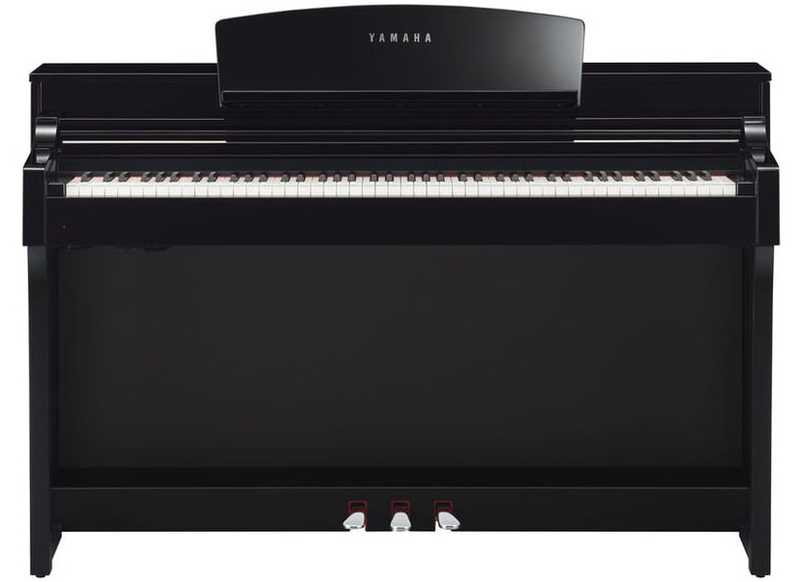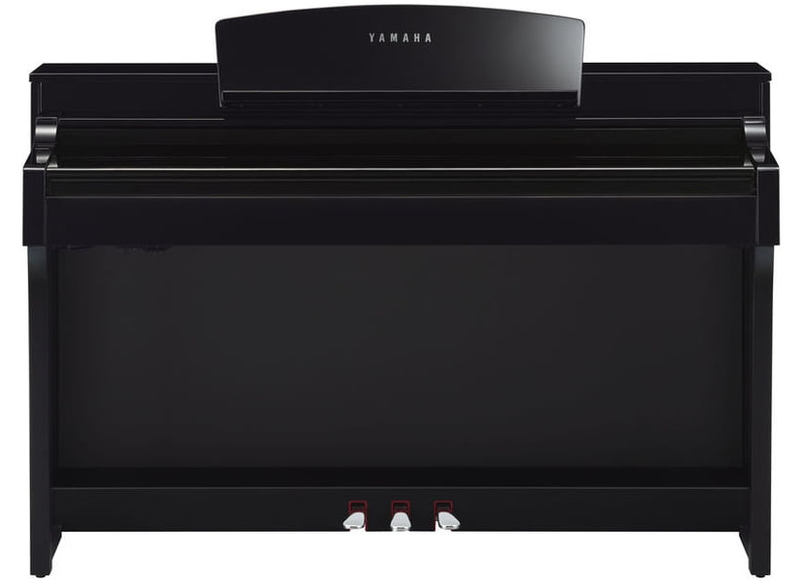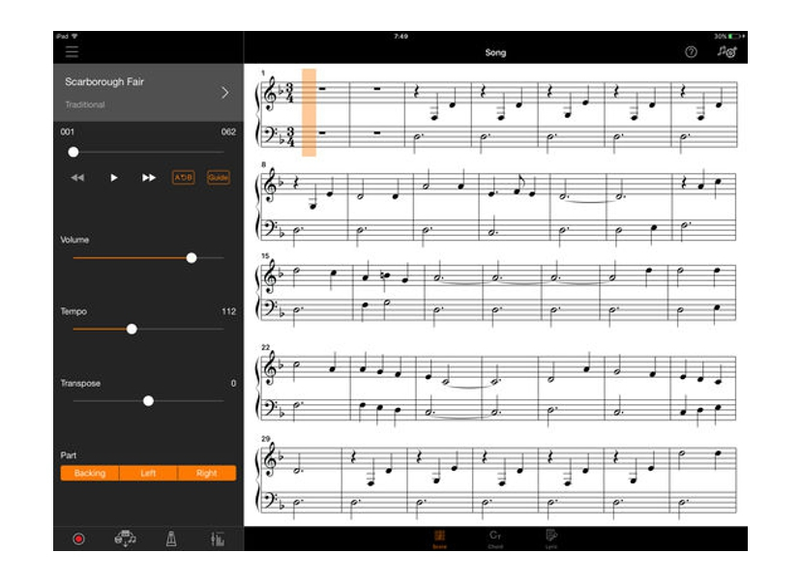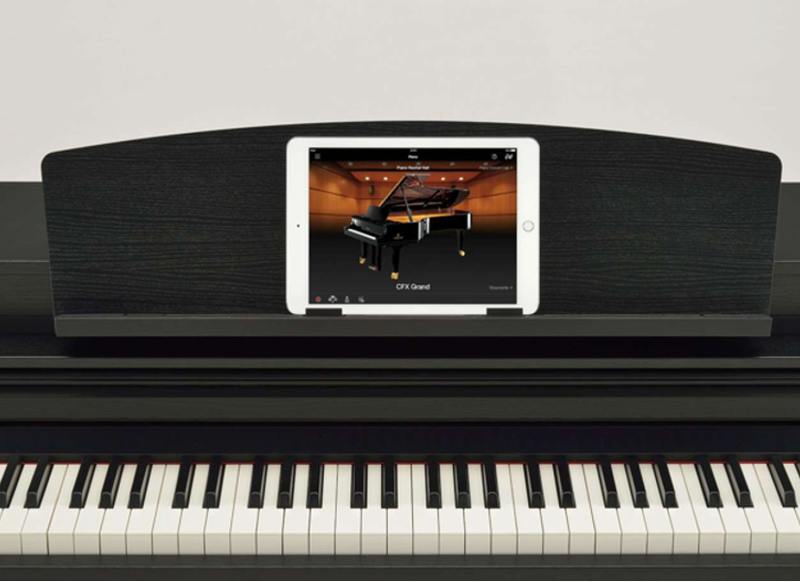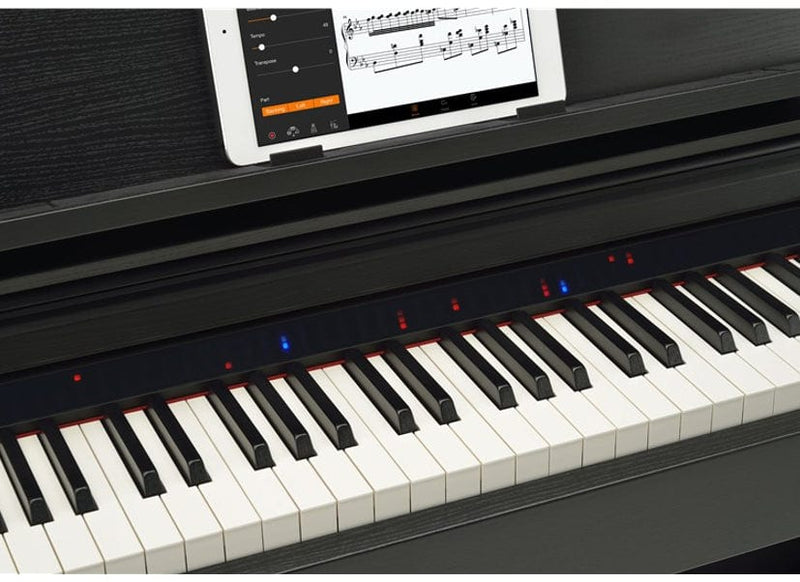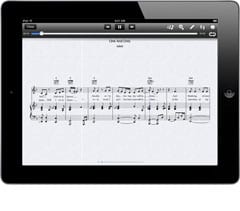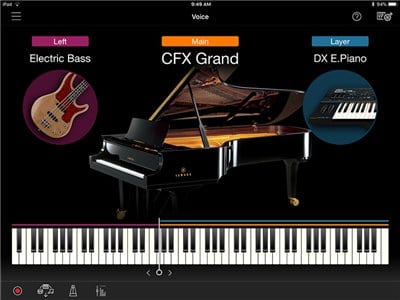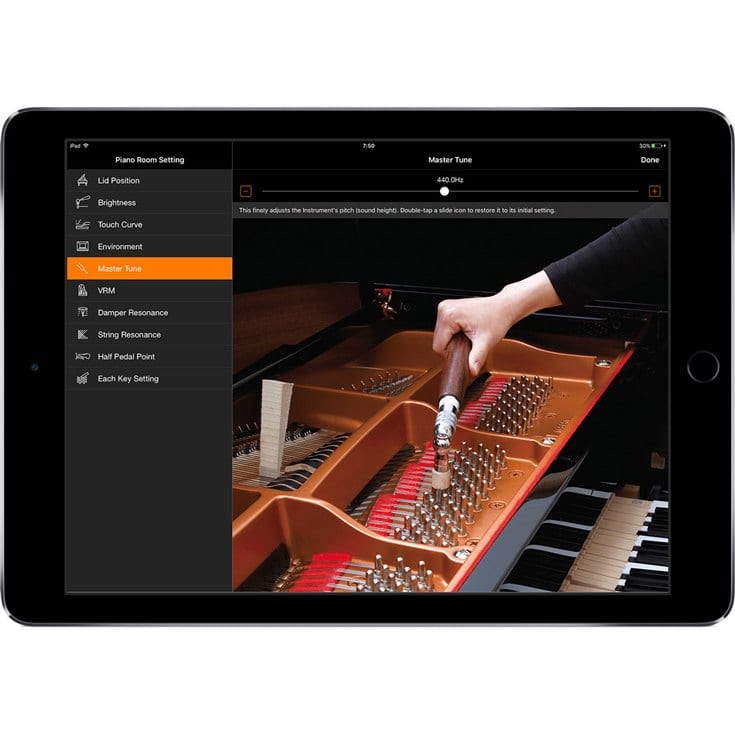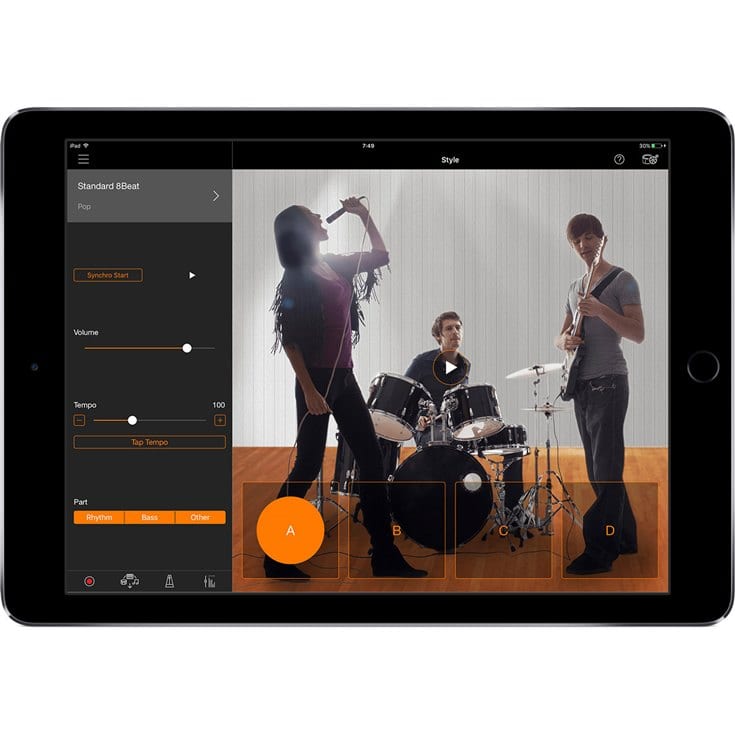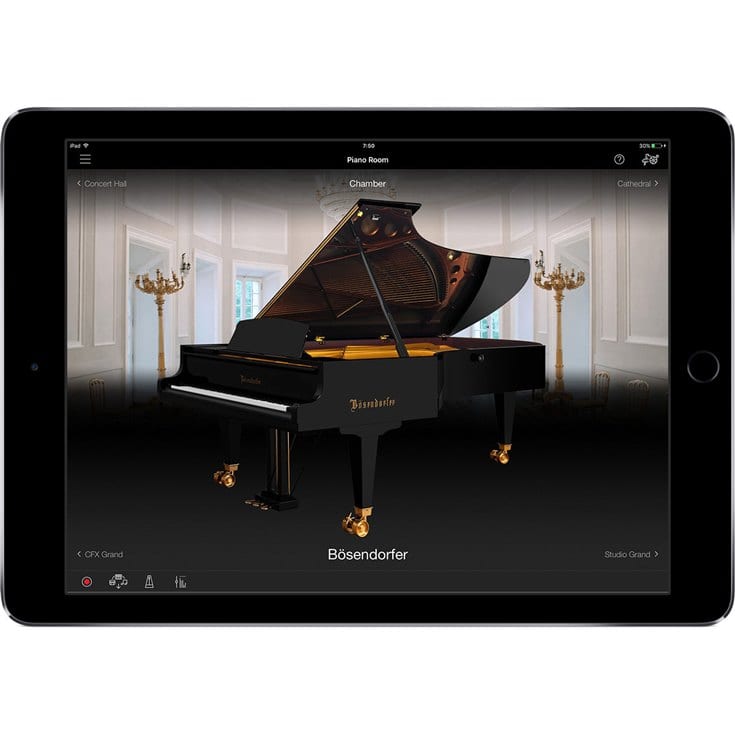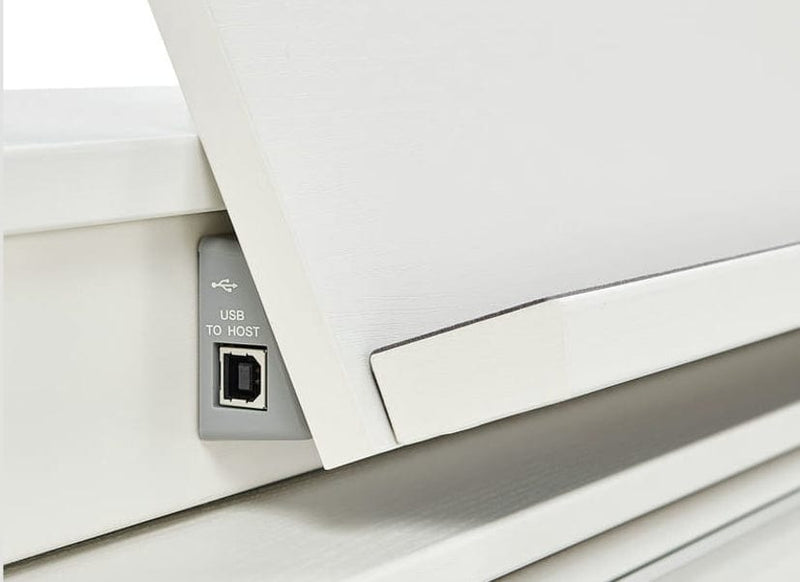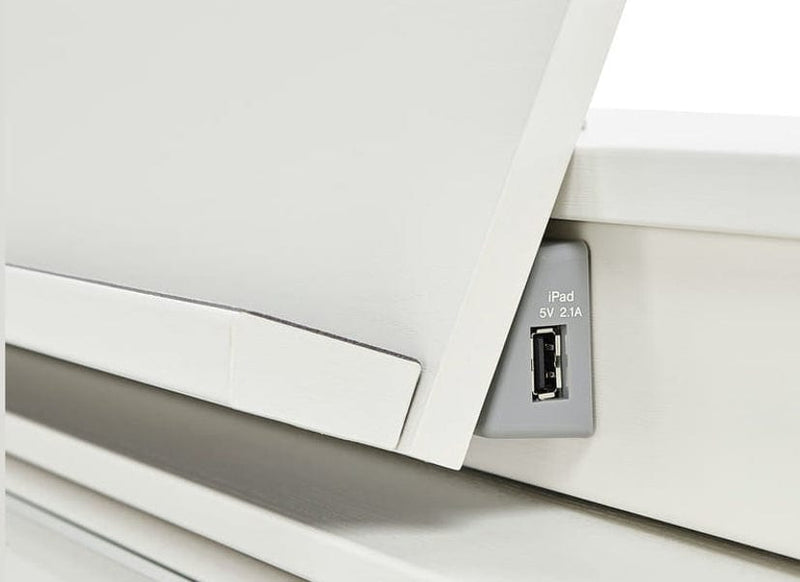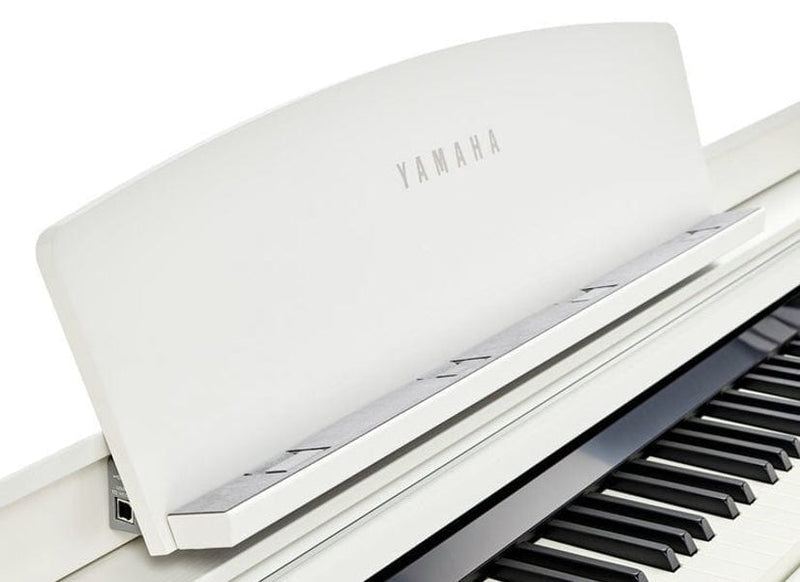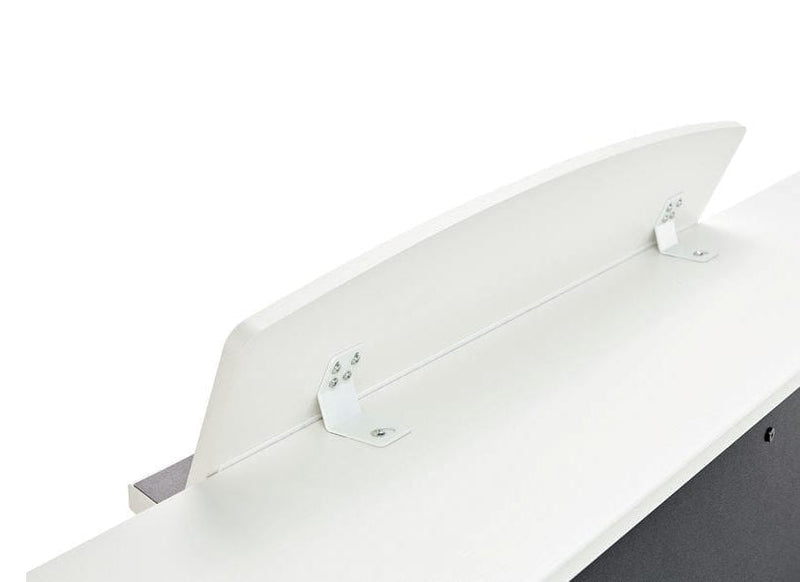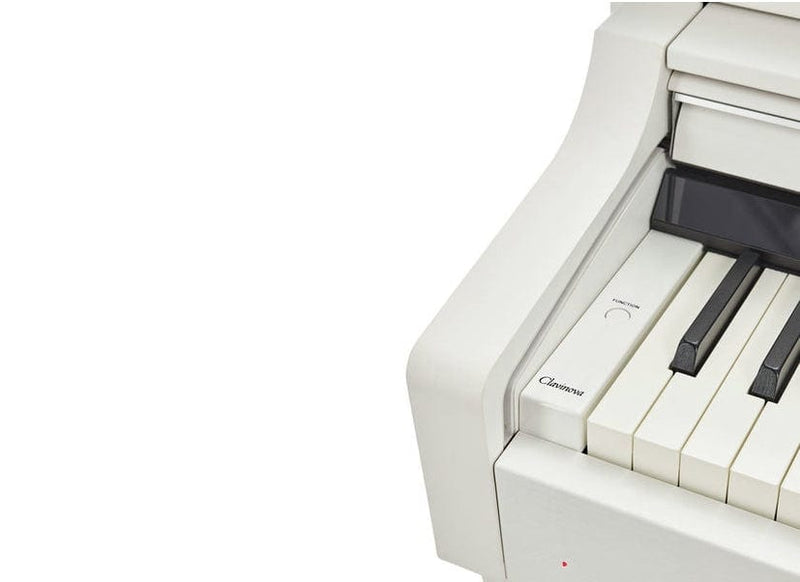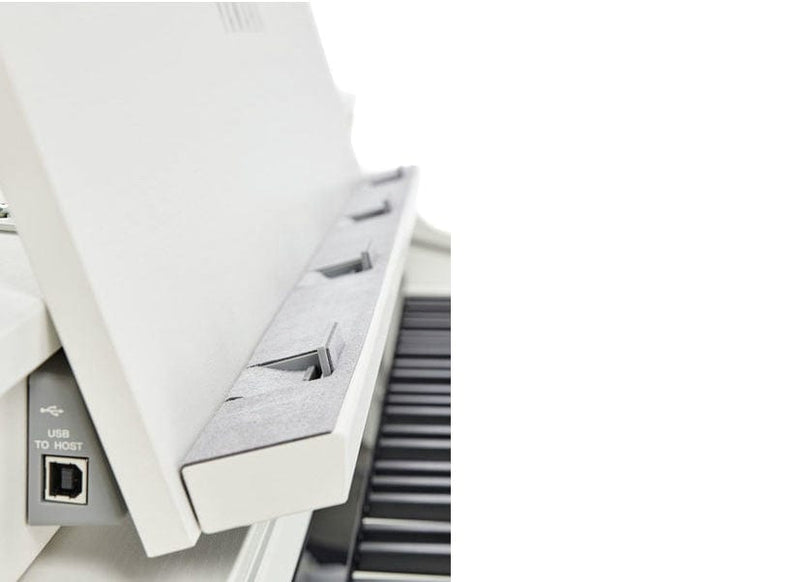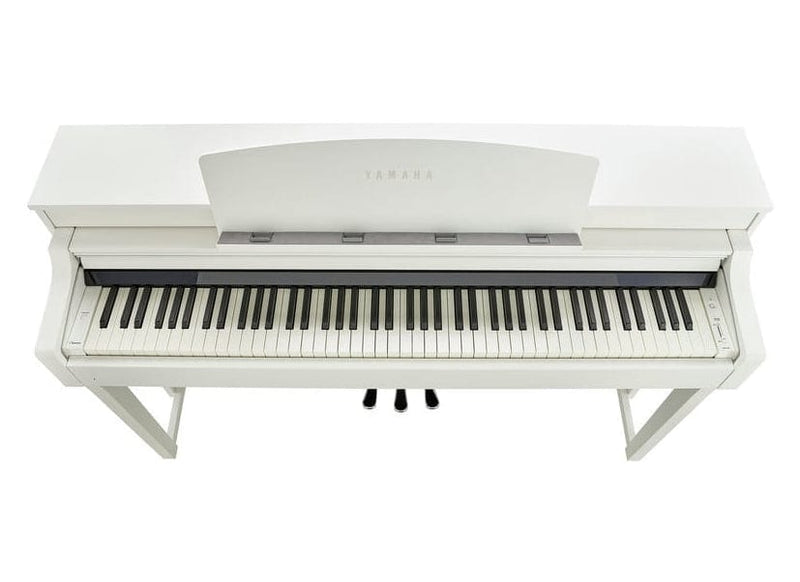 Yamaha Clavinova CSP150 Digital Piano; Polished Ebony
CSP150PE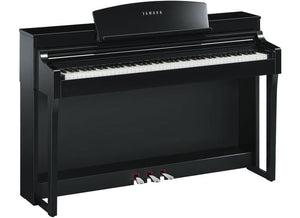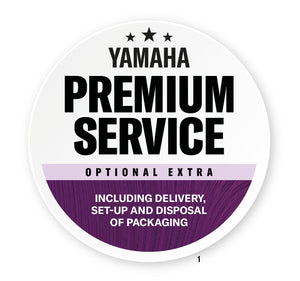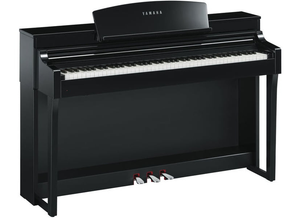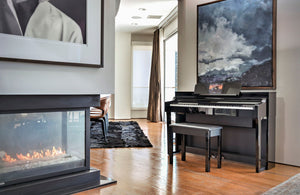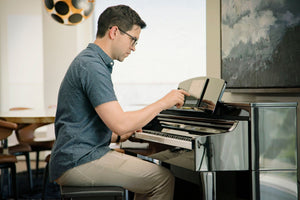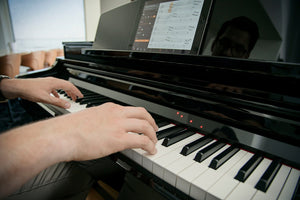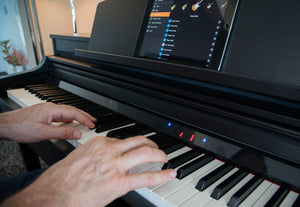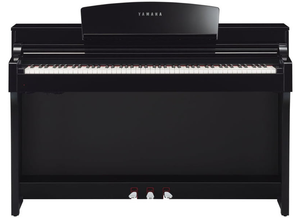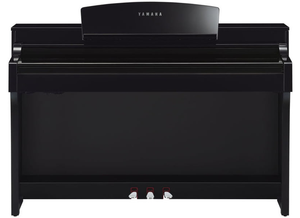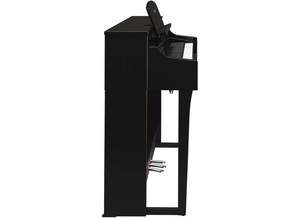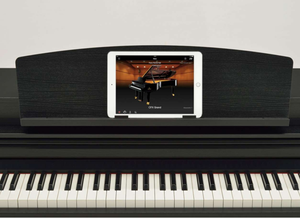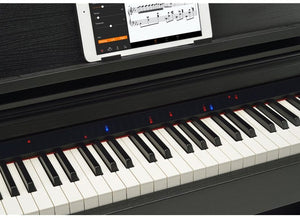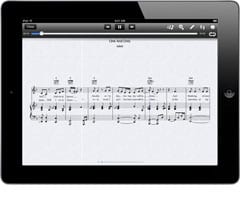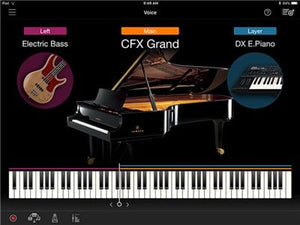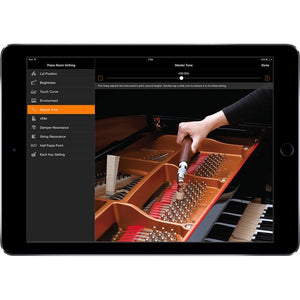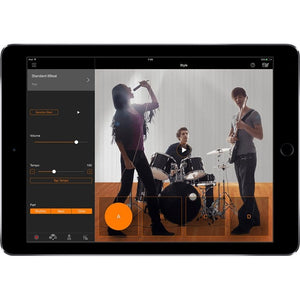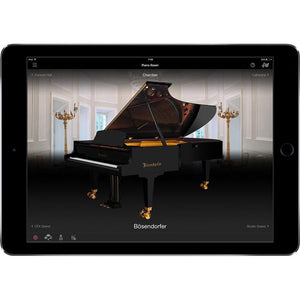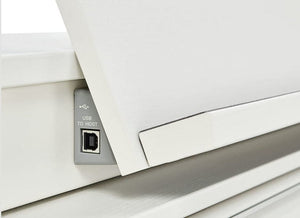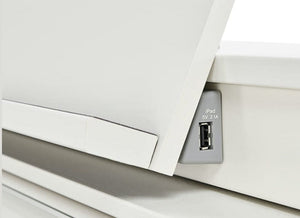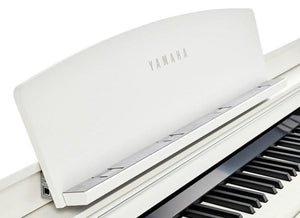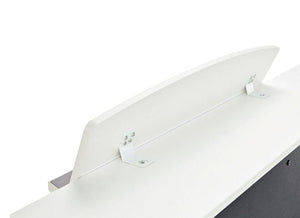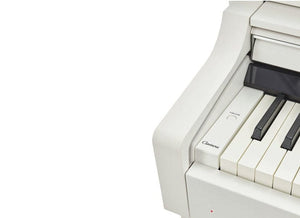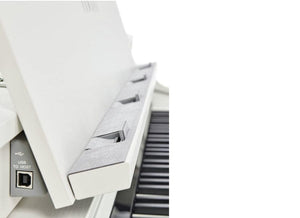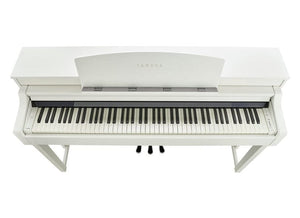 See & Try In Store
46B Albert Road North
Reigate
Surrey
RH2 9EL

9 Faraday Close
Eastbourne
East Sussex
BN22 9BH
1 Ward Road
Bletchley
Milton Keynes
MK1 1JA

*Piano Cabinet Finishes Of Showroom Models May Vary
Request Price Match
We are only too happy to try and match a legitimate UK based musical instrument retailer's quote. We have been in business for over 30 years and will always do our best to be as competitive as possible.
If you have seen a product that you wish to purchase cheaper on another UK based retailer's website or shop, please call us on 01323 639335 or complete the form below. We will try and match (or beat) their quote – and still give you our award-winning service.
Alternatively, complete the form below and we'll get right back to you with our best price. Price matches are dependent upon stock availability.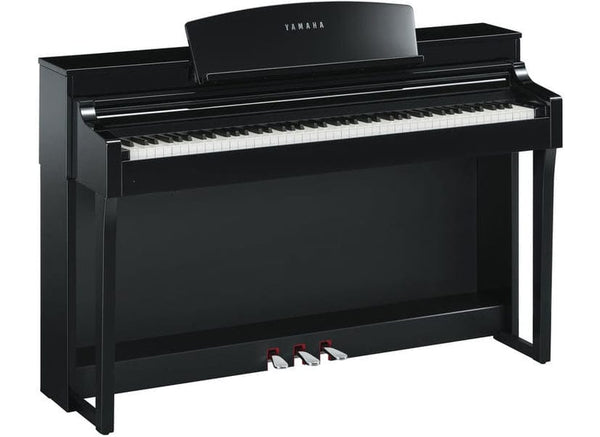 Yamaha Clavinova CSP150 Digital Piano; Polished Ebony
£2,279.00