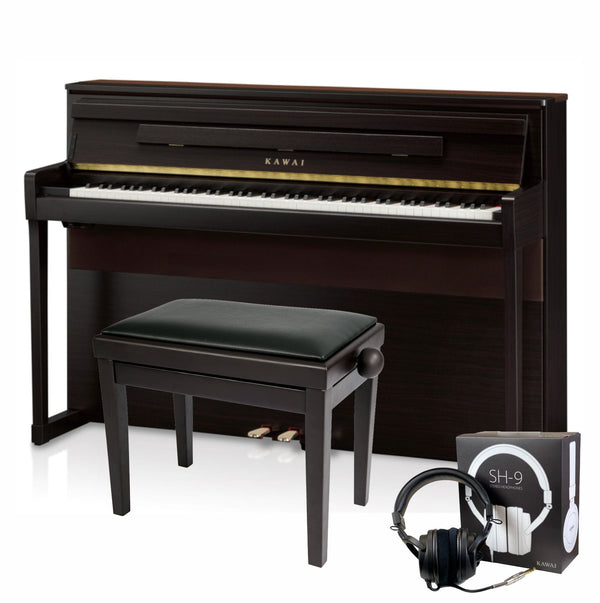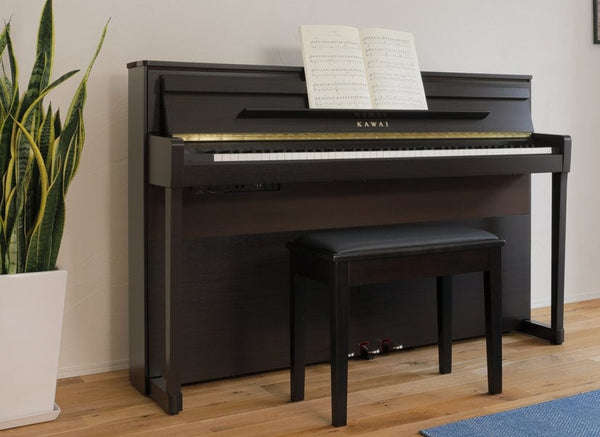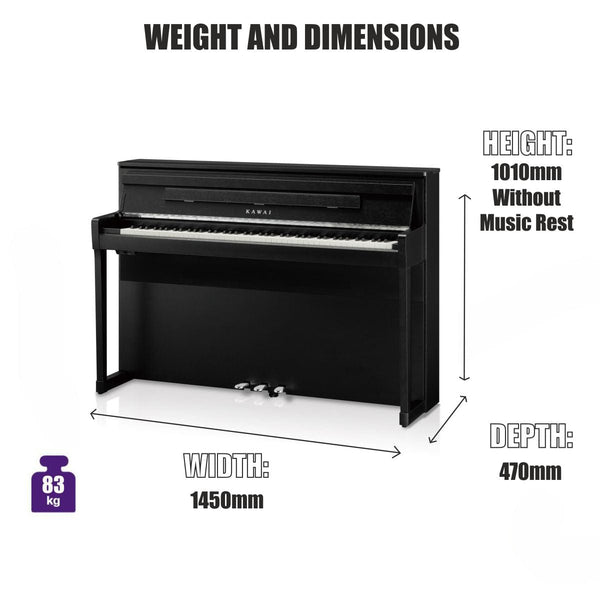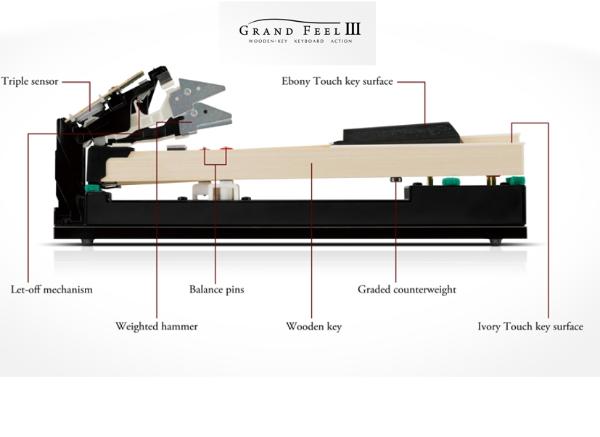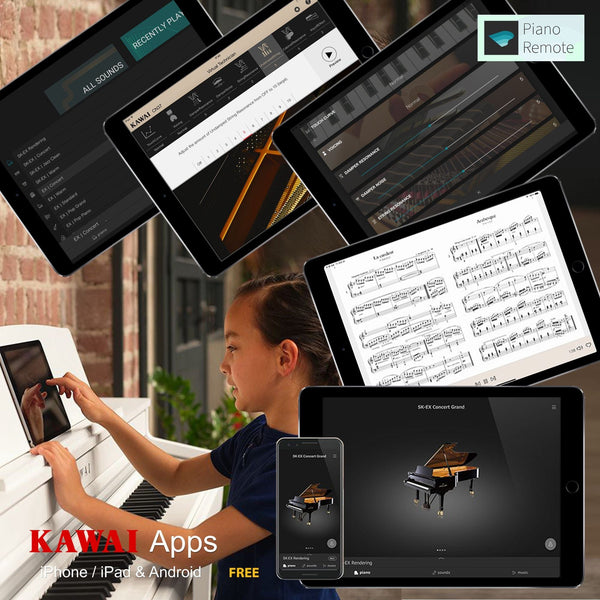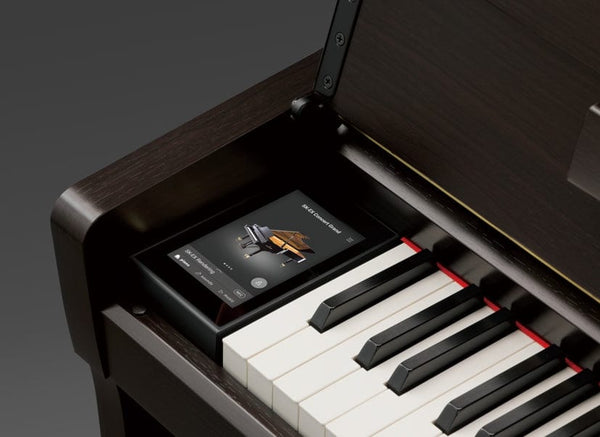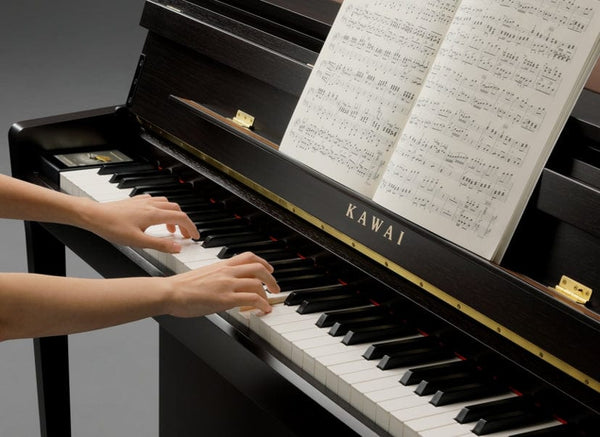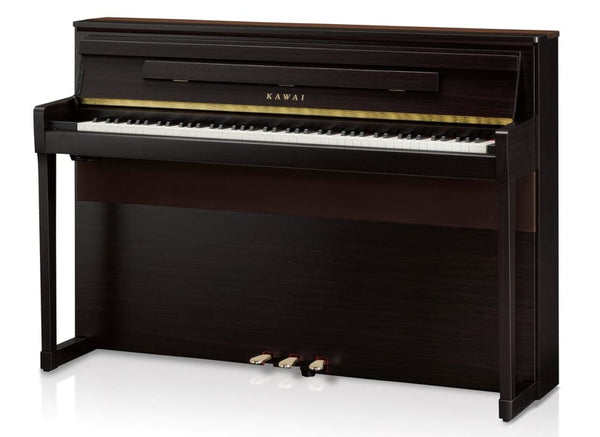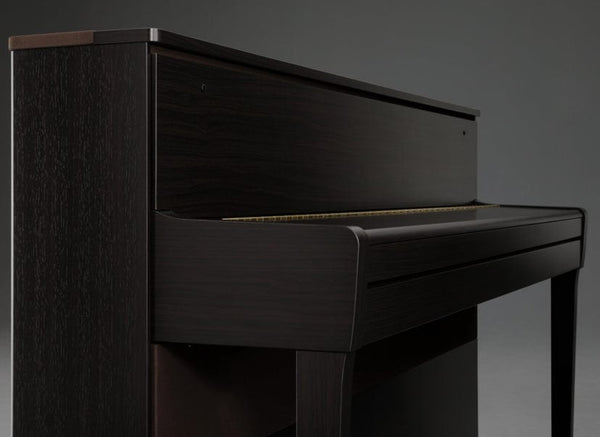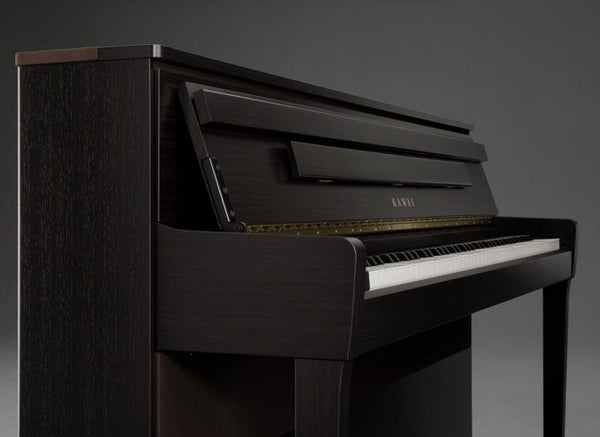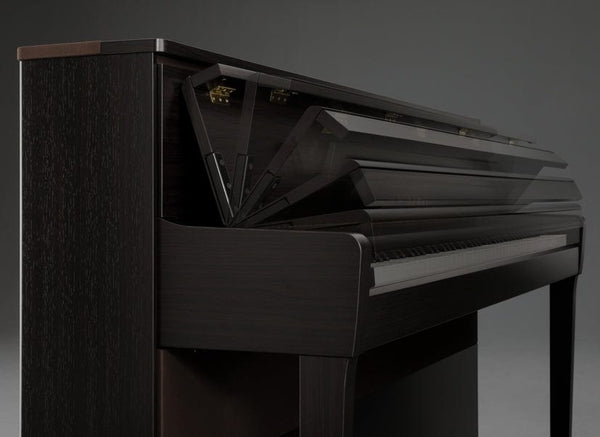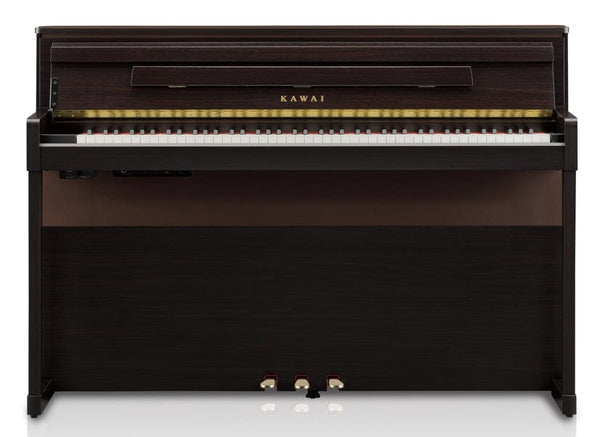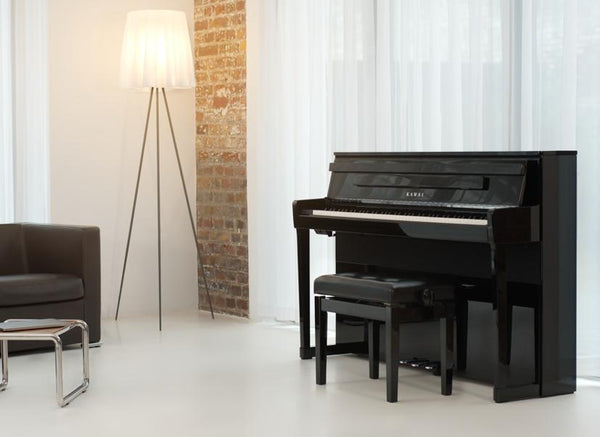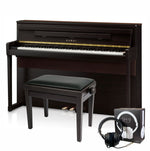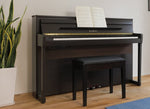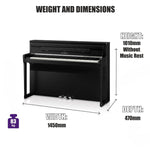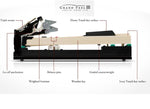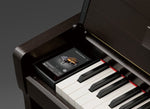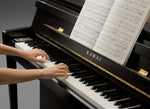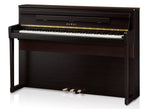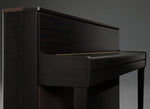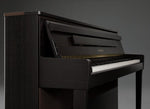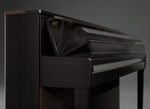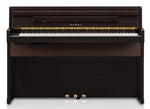 Kawai CA99 Rosewood with Piano Stool & Kawai SH9 Headphones | Free Delivery & Installation
Product Code: CA99R-SH9
RRP £3,778.00
SAVE £689.00
Description
Specifications
Delivery & Lead Times
Spread The Cost With Finance
Description
Kawai CA99 Top Features
Keyboard Type:
Grand Feel III Wood Keyboard with Ivory/Ebony Touch, Balance Pin Mechanism, Letoff Simulation & Counterweights

Number Of Voices: 90

Speakers:
TwinDrive Soundboard System, 4 x 8cm Top Speaker with Diffusors + 2 x 2cm Tweeter

Amplifier:
ONKYO Amplifier, ONKYO SpectraModule™ Headphone Amplifier, ONKYO Signal Processing
3 x 45W

Bluetooth Connectivity: Audio (apt-x) + MIDI

Headphone Output: 2 heapdhone connectors with Spatial Headphone Sound (SHS)


User Interface: 5" LCD touchscreen

Colour Options:
Satin Black, Rosewood, Polished Ebony, Satin White, Brown Walnut

Other Notable Features:
Virtual Technician
GrandPiano Voices: Grand Pianos: Shigeru Kawai EX, Kawai EX, SK-5
Registration Memories

Dimensions (w)x(d)x(h): 1445 x 470 x 1010

Weight: 83kg (89kg Black Polish)

Kawai CA99 Rosewood with Adjustable Stool & Kawai SH9 Headphones
The CA99 is the latest flagship digital piano from Japanese piano manufacturer Kawai. One of the first instruments to feature the new Grand Feel III wooden-key keyboard action, the flagship model CA99 represents the very best in piano sound quality and amplification technology found in the acclaimed Kawai Concert Artist series pianos.
---
Adjustable Piano Stool & Kawai SH9 Superior Headphones Included
If you think you may regularly use your piano with headphones for silent practice, then this is the ideal package for you! Supplied with the excellent Kawai SH9 headphones with 40mm drivers, that are designed to give premium sound quality when used with Kawai digital pianos. Featuring a full-size over-ear design with a padded head strap for maximum comfort throughout extended periods of piano practice.
This package also includes a Nocturne brand adjustable height piano stool which is ideal for adults and children alike. This solo adjustable piano stool is made of solid wood and a strong construction. Adjustable height: 49-59 cm (19.3 - 23.23"). Everything you need is included to make the most of your new piano as soon as you receive it.
---
5 Year Manufacturer Warranty
Every brand new Kawai CA and CN series piano purchased from Bonners is sold with a 5-year manufacturer-backed UK warranty for complete peace of mind.
Upright Piano Beauty
Available in four colour finishes, the premium cabinet design of the CA99 gives the impression of a small, modern upright piano. The touchscreen interface is hidden as it 'sleeps' when not operated - the instrument looks and sounds like a traditional acoustic piano to those who don't know better!
Colour finishes available:
Polished Ebony, Satin Black, Satin Rosewood, and Satin White. Subtle, yet stylish cabinet details include a soft-close fallboard, wide music stand, large leg grip (for a lighter feel), and brushed metal hinges.
Grand Feel 3 Keyboard Action
One of the most important considerations when choosing a digital piano is the keyboard action. One of the main reasons that Kawai digital pianos have surged in popularity over recent years is because their wooden Grand Feel keyboard offers an authentic acoustic piano playing experience. The new Grand Feel III keyboard is more responsive, more consistent, and more durable than the Grand Feel II model.
Featuring a long natural wooden key with balance pins and a let-off mechanism, the Grand Feel 3 keyboard offers a realistic piano key 'feel'. Counterweights ensure the upward motion of the key is fast and the triple sensors capture every nuance of your performance. The surfaces of the keys are textured with simulated ivory for the white keys and simulated ebony for the black notes. A revised hammer cushion structure brings a firmer key-stop to give faster key return and a less 'spongy' feel than previous models.
---
I love the new Grand Feel 3 keyboard, and combined with the beautiful Kawai SK-EX Concert Grand piano voice, the CA99 is without doubt a luxurious instrument worthy of its flagship status. The upgraded speaker system and onboard tone EQ controls are a major breakthrough for me as it means you get the very best sound, no matter what your room shape & size.
---
See & Play The Kawai CA99 Digital Piano In Our Stores
When choosing a new piano, there's nothing better than getting your hands on various instruments to ensure you're making the right choice. We keep the Kawai CA99 Digital Piano on display in all three of our specialist piano stores, along with other models from top manufacturers. This means you can compare the sound and feel of a variety of instruments all under one roof. We have showrooms in Reigate (just off Jct 8 of the M25) , Milton Keynes and also on the South Coast in Eastbourne BN21 3JN. All three of our piano shops have parking on-site.
Free Delivery & In-Home Assembly
The Kawai CA99 is delivered to you by our own piano delivery experts, who fully assemble and install your new piano for you. This service is free of charge for the CA99 (available for England addresses only). We specify a delivery time, fully assemble the piano, and take away all the boxes & packaging.
Upstairs Delivery
The CA99 is supplied in one-piece and is pre-built in the factory. It is not possible to disassemble this instrument for delivery. The price shown includes us sending two able-bodied people to deliver your piano which is sufficient in the vast majority of cases. Upstairs delivery is free of charge for one straight flight of stairs. Additional flights and staircases with awkward turns may attract an additional delivery charge - contact us for details. The KAWAI CA99 usually fits in most passenger lifts. Please send us photos of any staircases and measurements of lifts so we can confirm if there would be any additional charges at the time of ordering.
Part Exchange Your Piano
Do you already own a piano or keyboard that you would like to trade-in for a new Kawai CA99? Email us details of what you have to partex@bonners.co.uk and we will email you back a part exchange price immediately. We take both digital and acoustic pianos in part-exchange and can arrange collection of your instrument at the same time as delivery of a new CA99 to your home.
The Very Best Kawai Concert Grand Piano Voices
The Kawai CA99 features enhanced Shigeru Kawai EX Concert Grand piano voice with multi-channel sampling and resonance modelling. The Virtual Technician feature allows you to craft your own piano voice using the 22 adjustable parameters - just like an acoustic piano tuner. Save your own unique piano sounds for instant recall. New Virtual Technician parameters introduced with the CA99 are Hammer Noise (simulates the sound of hammers striking strings and keys hitting the keybed), and Release Time allows the simulation of different piano sizes.
Three Piano Pedals For A Grand Piano Experience
The Kawai CA99's three metal piano pedals behave the same as those found on an acoustic Grand Piano. The damper (sustain) pedal offers half-pedalling, and - new for the CA99 - the soft pedal also offers progressive pedalling. The middle pedal is for sostenuto by default, although the pedal functions can be re-assigned to other convenient functions within the menu system.
Premium Audio System With Soundboard Speaker
Kawai has collaborated with premium Japanese hi-fi manufacturer Onkyo to create a bespoke audio system for its high-end digital pianos. The CA99 introduces improvements to the audio performance including premium dome tweeters & top speakers which give a low distortion output, without colouring the sound character.
One of the unique features of the CA99 is the 'Twindrive' Soundboard Speaker which you will find on the back of the instrument. A traditional acoustic piano's voice is its natural wood soundboard, which resonates to create sound. Kawai has incorporated a wooden soundboard with ribs - just like an acoustic piano which results in a more realistic sound experience. It appears that the sound of the CA99 is emanating from around the whole instrument, rather than from a speaker system placed above the knees of the player - as found on other digital pianos.
The sound is further enhanced by the introduction of speaker diffusers to create a 360 degree sound field. This means that a natural sound is heard from everywhere in the room.
5" Touchscreen User Interface
A convenient 5-inch touchscreen provides a familiar user interface that has been improved dramatically over previous models. Furthermore, Kawai now offers a control app for iOS and Android devices so that you can control the instrument on a larger touchscreen such as Apple iPad or Android tablet.
The operation of the CA99 is very simple - there are three main screens that intuitively give you access to all the instrument features. The operating system has been designed by Kawai's in-house musicians and developers. All acoustic piano voices are available behind one on-screen button and changing voices is simply a matter of using swipe left/right gestures.
Other functions such as metronome and recording are available with a simple on-screen button. Subtle, yet convenient features have been included - such as the memorising of the most recently played voices.
Built-In Lessons & Piano Music
The CA99 is pre-loaded with hundreds of piano music titles, tuition music, and exercises to help you practice. These are all found behind the on-screen 'MUSIC' button. Titles can be conveniently listed by Title, Composer, Genre, etc and most songs can be used for Concert Magic, Lesson or simply to listen to. There is now a full screen or 'mini-player' feature which allows the use of the piano's other features whilst song playback is in operation.
Bluetooth MIDI & Audio with apt:X Support
The CA99 allows Bluetooth streaming of external audio players through it's high-quality Onkyo audio system. This feature is further improved by the inclusion of apt:X support. apt:X is a technology that compresses and then decompresses audio as it travels between devices. This means the audio can be transmitted over Bluetooth without loss of quality. *apt:X requires external devices to also support the technology.
Bluetooth MIDI means you can connect external devices such as Bluetooth enabled laptops and tablet computers to the CA99 without the need for cables. Record your compositions into software such as Apple's Garage Band, Steinberg Cubase, Sibelius, and many more music applications.
Adjust the tone of the CA99 to your room's acoustics
The overall tonal output of the CA99 can be adjusted to the environment in which the instrument is placed using the tone control (EQ). There is also a WallEQ feature for adjusting the tone dependent on the type of wall materials behind the CA99.
Kawai CA99 Digital Piano Dimensions
Width: 1445 / Depth: 470 / Height: 1010mm
Kawai CA99 Top Features
Keyboard Type:
Grand Feel III Wood Keyboard with Ivory/Ebony Touch, Balance Pin Mechanism, Letoff Simulation & Counterweights

Number Of Voices: 90

Speakers:
TwinDrive Soundboard System, 4 x 8cm Top Speaker with Diffusors + 2 x 2cm Tweeter

Amplifier:
ONKYO Amplifier, ONKYO SpectraModule™ Headphone Amplifier, ONKYO Signal Processing
3 x 45W

Bluetooth Connectivity: Audio (apt-x) + MIDI

Headphone Output: 2 heapdhone connectors with Spatial Headphone Sound (SHS)


User Interface: 5" LCD touchscreen

Colour Options:
Satin Black, Rosewood, Polished Ebony, Satin White, Brown Walnut

Other Notable Features:
Virtual Technician
GrandPiano Voices: Grand Pianos: Shigeru Kawai EX, Kawai EX, SK-5
Registration Memories

Dimensions (w)x(d)x(h): 1445 x 470 x 1010

Weight: 83kg (89kg Black Polish)

Specifications
Specifications
SK-EX Rendering sound engine with multi-channel piano sampling
Virtual Technician function with 22 adjustable parameters
TwinDriveSoundboard Speaker system
Integrated Bluetooth® MIDI and audio connectivity
LCD touchscreen UI
Stunning contemporary upright piano cabinet design with Soft Fall fallboard system
Authentic new electric piano, organ, harpsichord, strings, and bass sounds
Delivery & Lead Times
Delivery ETA's 
For accurate delivery information, please contact our sales team on sales@bonnersmusic.co.uk or call 01323 639335. As a guide, despatch times are detailed below.
Additional charges will be made for delivery of heavy items to some areas. Charges may also apply to upgrades including (but not limited to) timed deliveries, piano assembly, delivery of large items, and when matching deals from other retailers. If you are unsure about our delivery charges, please contact us.
In Stock Products
Products that are shown as in stock will be sent using our standard delivery service within 2 working days from when payment is received. This excludes piano deliveries with full installation - see below.
Pre-Order Products
Products which are shown as pre-order are not in stock, but can be ordered and reserved for you from the next available shipment. Order today to reserve your place in the queue! Call or email us for the latest lead times on pre-order products.
Digital Piano Deliveries:
We have many flexible delivery options for most delivery pianos, based on your location and whether you require it flat-packed, or fully assembled in your home. Digital piano delivery options are shown at checkout. 
Piano Deliveries
If you purchase a piano which is supplied with full installation, we will contact you once your order is received to arrange a convenient delivery date & time. Delivery & installation is usually within 14 days, but often sooner. Call us for current lead times on pianos.
Digital Piano Deliveries For Self-Assembly
Click here to see our specific information relating to piano deliveries.
If you choose our courier delivery/flat pack delivery method, please be aware that with larger items such as digital pianos, the courier is not contracted to carry them up any steps or stairs. If there are stairs leading to the front door of the delivery address, or you live in an apartment which is not on pavement level, it is your responsibility to arrange transportation from the pavement level to the delivery address. In this instance, the delivery driver may, at their own discretion assist you in carrying the parcels to the delivery address, but they are not contracted nor obliged to do so.
Do you need delivery upstairs, or delivery at a specific time?
For some larger items which need to be delivered upstairs - including pianos, we offer a timed delivery service using our own van and drivers. This service is free on some items and chargeable on others. Call us on 01323 639335 to discuss your specific delivery requirements.
No-one at home?
Our courier will try and deliver your parcel(s) twice. After the second failed attempt, your goods will be returned to our warehouse. If you would like us to try and deliver them again, we will charge the delivery charges associated with your order again.
Delivery Surcharges For Larger Items
For some larger items, delivery surcharges may apply to the following areas: Scotland, Wales, Channel Islands, Isle Of Wight, Cornwall, Ireland, North Of England above Leeds. Call us on 01323 639335 to check before ordering.
Spread The Cost With Finance
If you're set on buying your new instrument, there's no need to get weighed down by the total cost of it straight away. If you break it down into monthly payments over time, it's much more manageable than you might think. And our fixed interest rates mean you'll know exactly what you're paying from the start.
How it works
The finance options available are displayed on our individual product pages - just click the button under the price to see the available options for each product. Finance is available for most new and used instruments over £400.

Pay a fixed deposit, and the rest is split into monthly payments. At the end of your contract when you've made your final payment, the instrument or equipment is all yours. You could own that dream guitar, piano or keyboard sooner than you thought!

Which Finance Options Are Available?
Most products on our website show the available finance options. Some are interest free, and some are interest bearing. The options shown on the site are an example of what is available - if you would like to pay over a different period, give us a call on 01323 639335 and we'll try and arrange a finance option that suits your budget.

How To Apply For Finance
To apply for finance, please add the product to your cart, proceed through checkout and select 'Apply For Finance' as your payment option where you can complete the application form online.

The Lender
Bonners Ltd acts as a credit broker and only offers credit products from Secure Trust Bank PLC trading as V12 Retail Finance. Bonners Ltd is authorised and regulated by the Financial Conduct Authority. Our registration number is 718966. Bonners Ltd is registered in England and Wales 1994113. Registered office 34 North St, Hailsham, East Sussex BN27 1DW.

Secure Trust Bank is registered in England and Wales 541132. Registered office: One Arleston Way, Solihull, B90 4LH. Authorised by the Prudential Regulation Authority and regulated by the Financial Conduct Authority and the Prudential Regulation Authority. Registration number: 204550.
Not all products offered by Secure Trust Bank T/A V12 Retail Finance are regulated by the FCA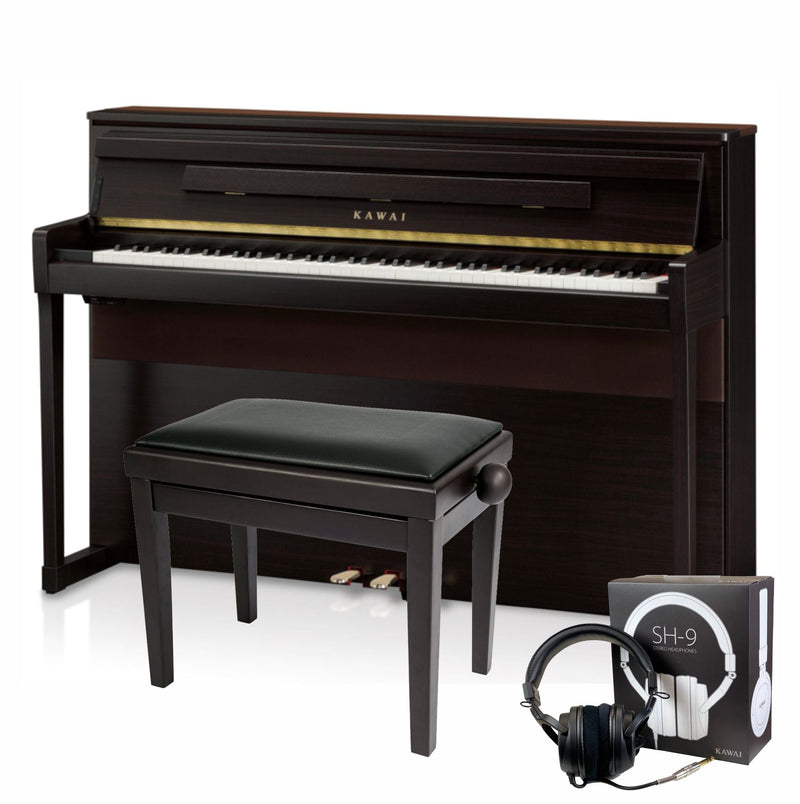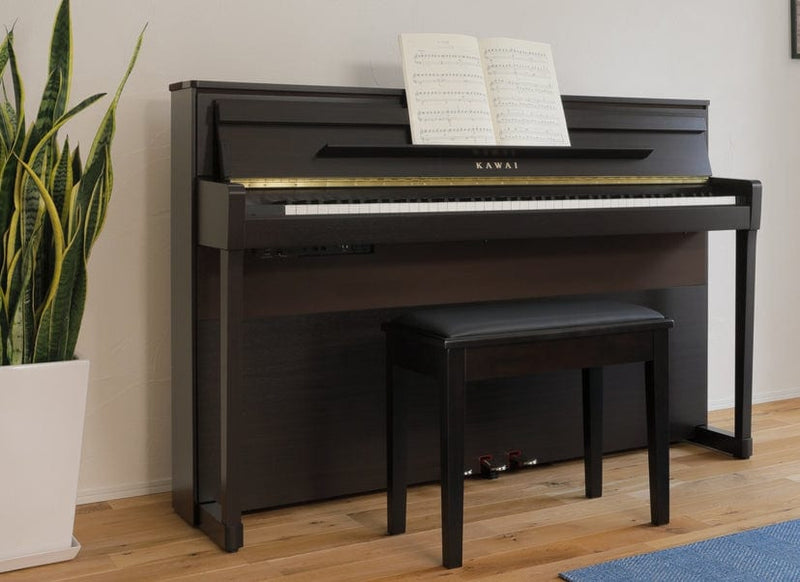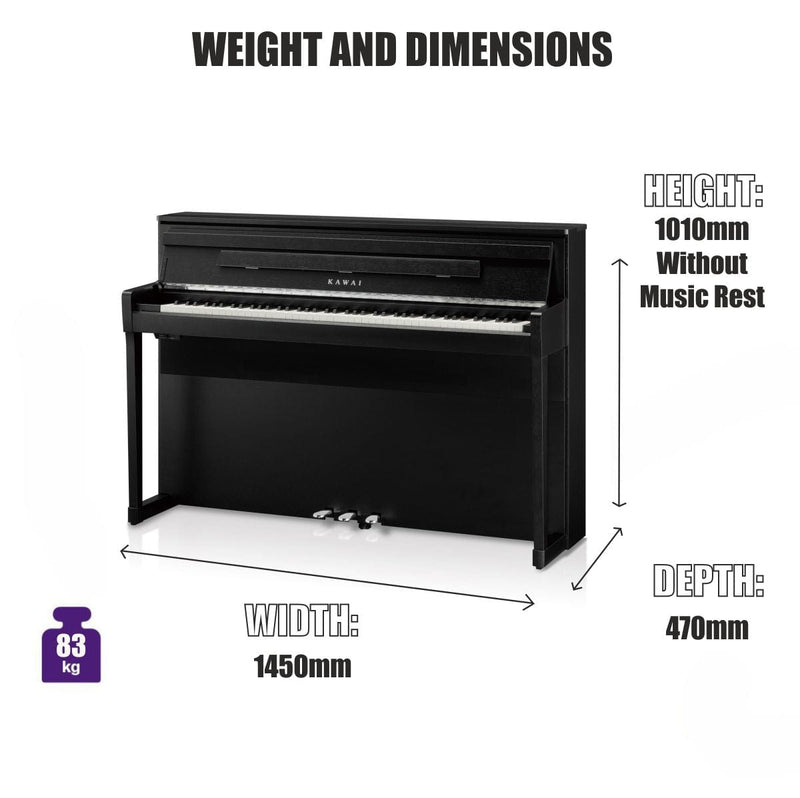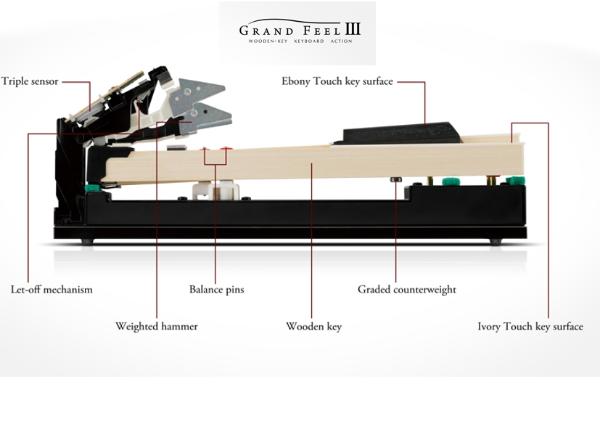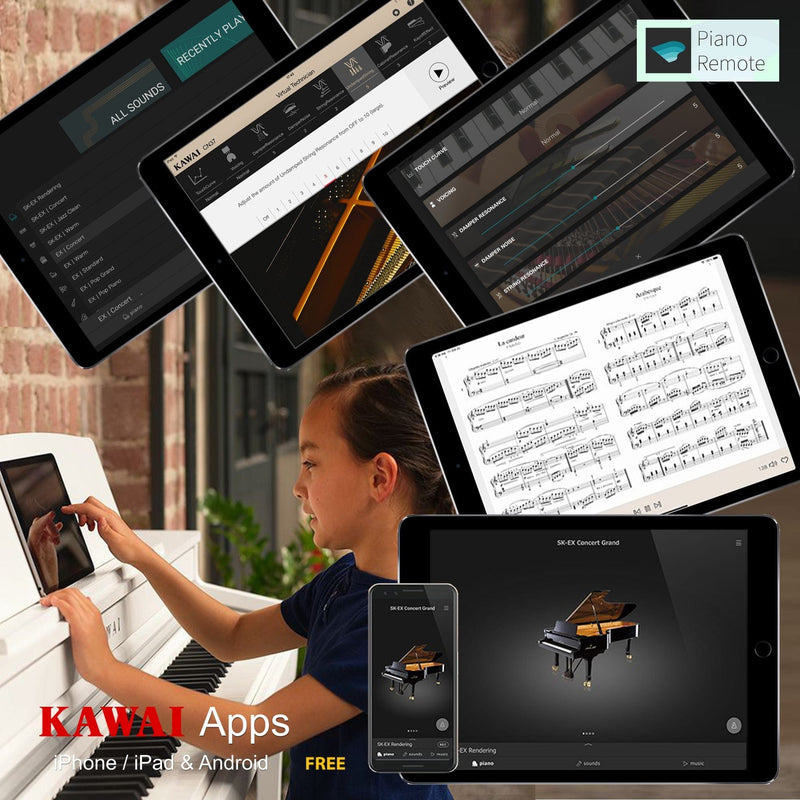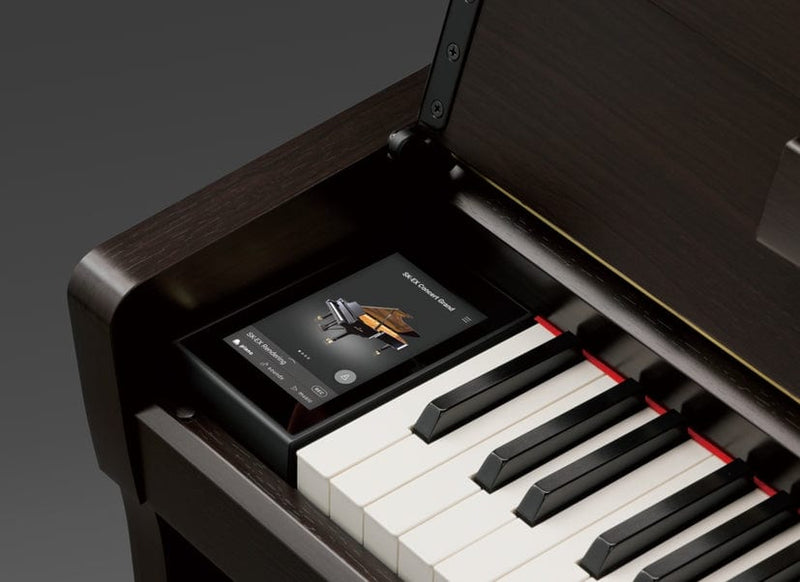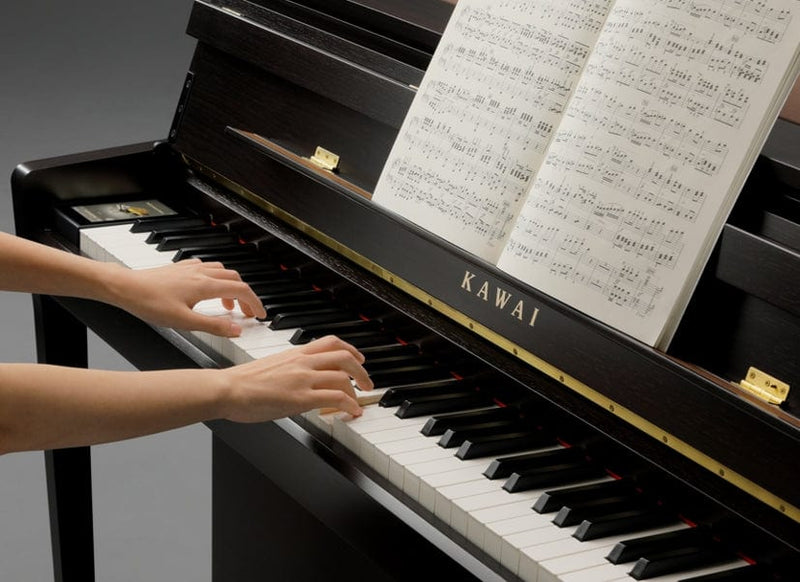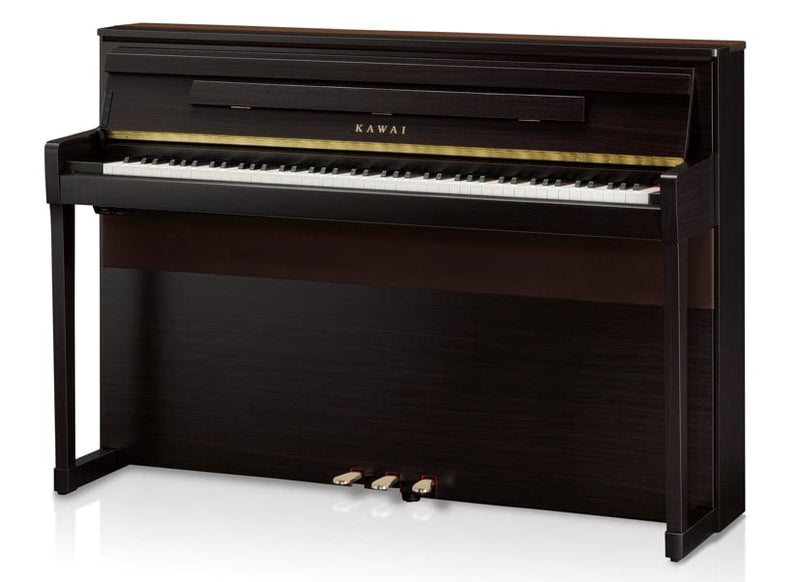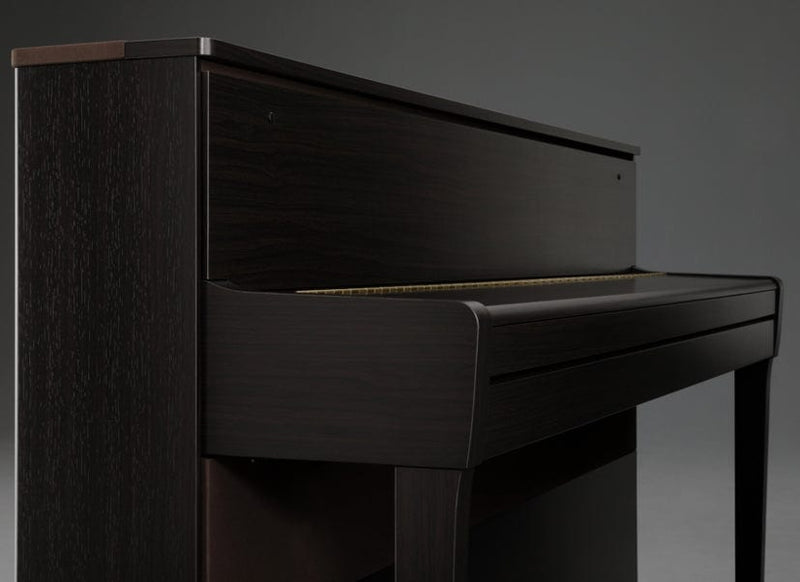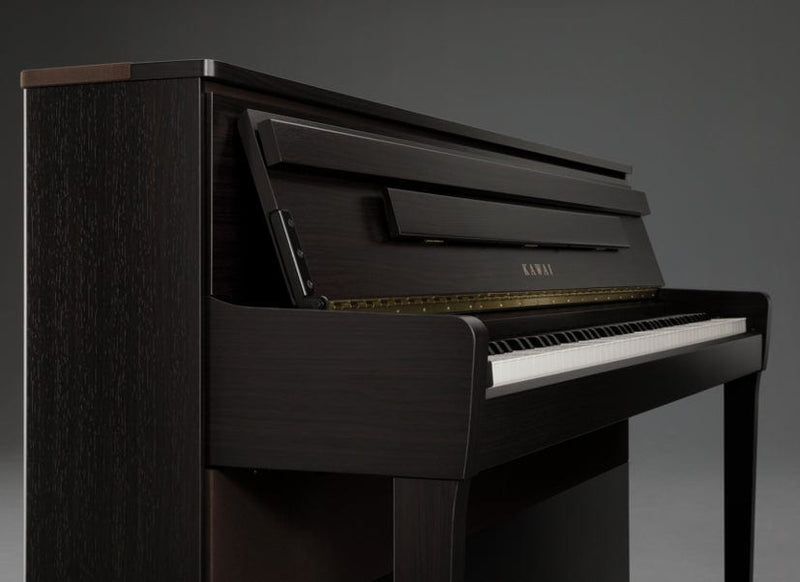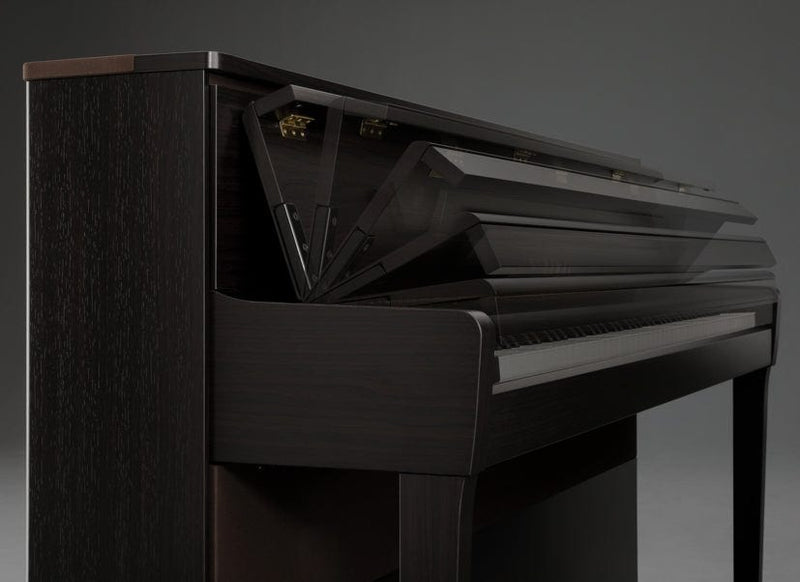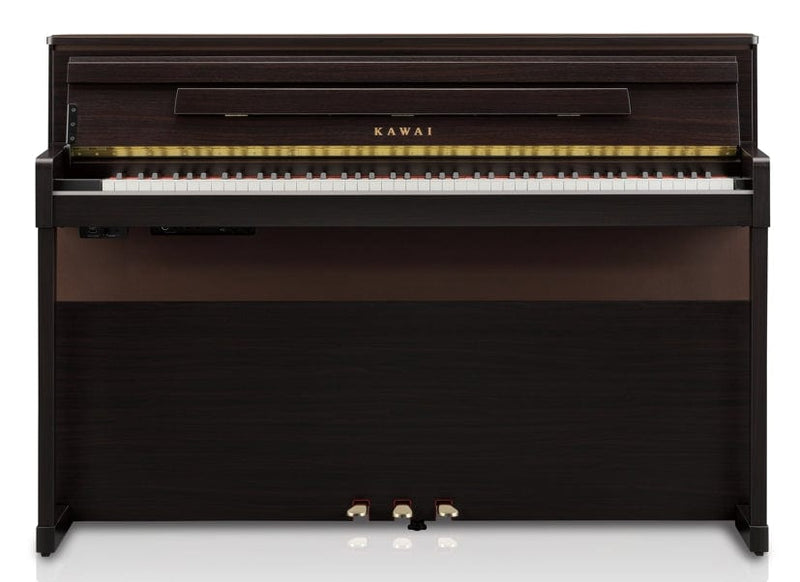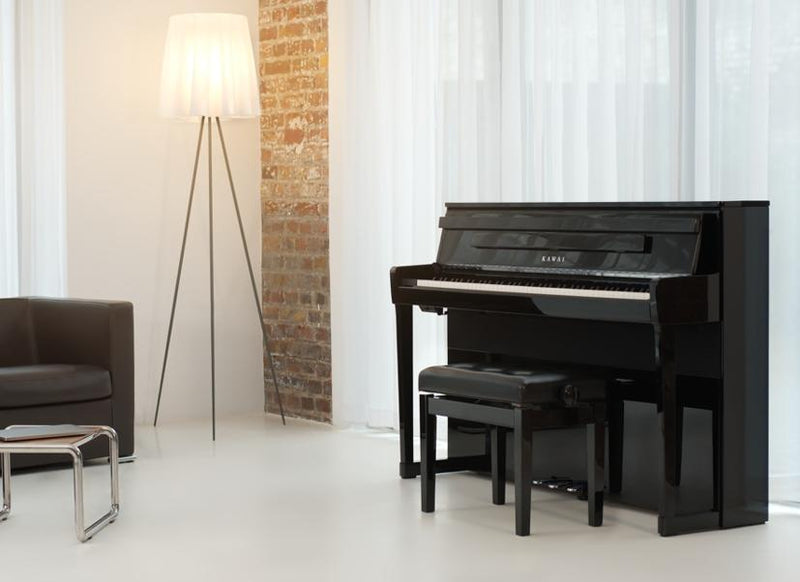 Kawai CA99 Rosewood with Piano Stool & Kawai SH9 Headphones | Free Delivery & Installation
CA99R-SH9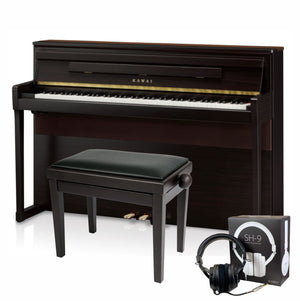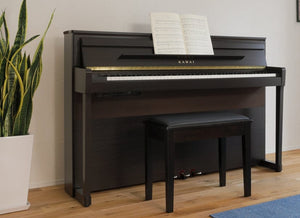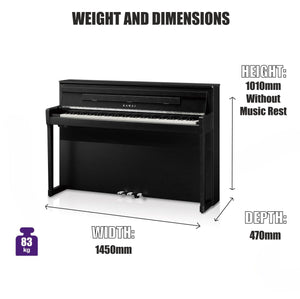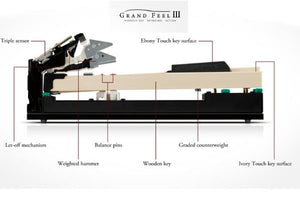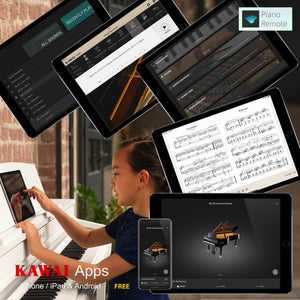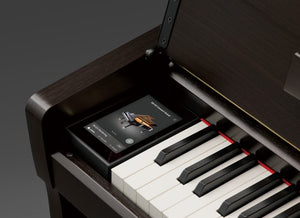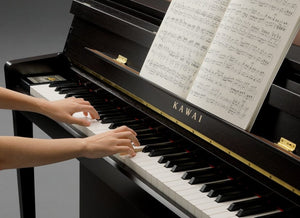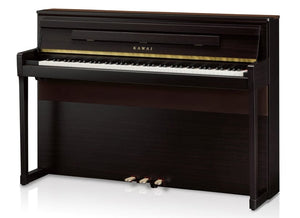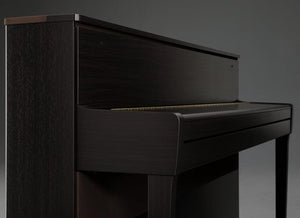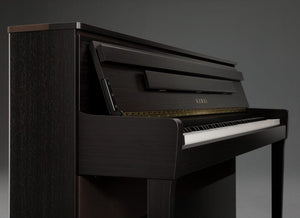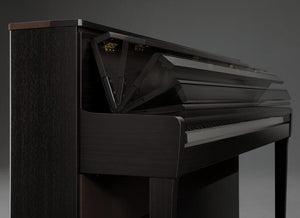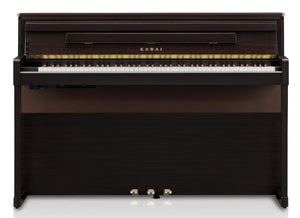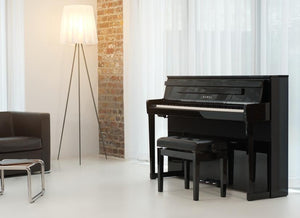 See & Try In Store
46B Albert Road North
Reigate
Surrey
RH2 9EL

9 Faraday Close
Eastbourne
East Sussex
BN22 9BH
*Piano Cabinet Finishes Of Showroom Models May Vary
Request Price Match
We are only too happy to try and match a legitimate UK based musical instrument retailer's quote. We have been in business for over 30 years and will always do our best to be as competitive as possible.
If you have seen a product that you wish to purchase cheaper on another UK based retailer's website or shop, please call us on 01323 639335 or complete the form below. We will try and match (or beat) their quote – and still give you our award-winning service.
Alternatively, complete the form below and we'll get right back to you with our best price. Price matches are dependent upon stock availability.