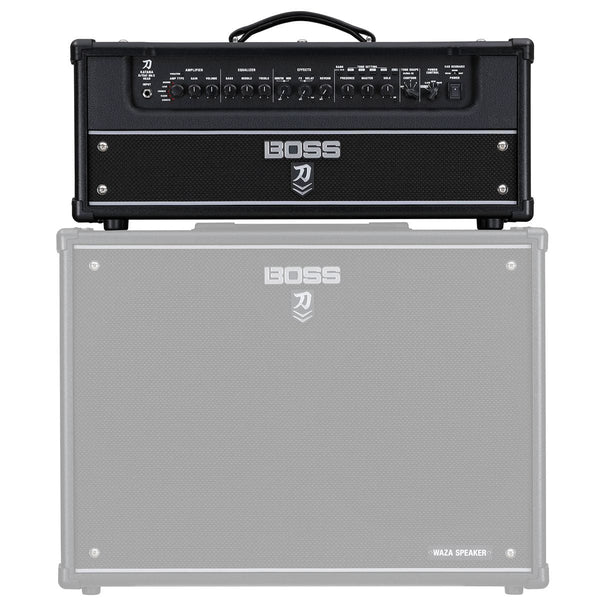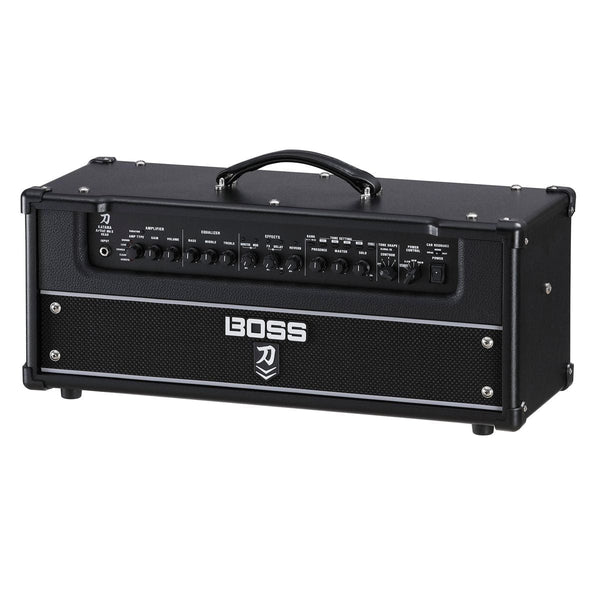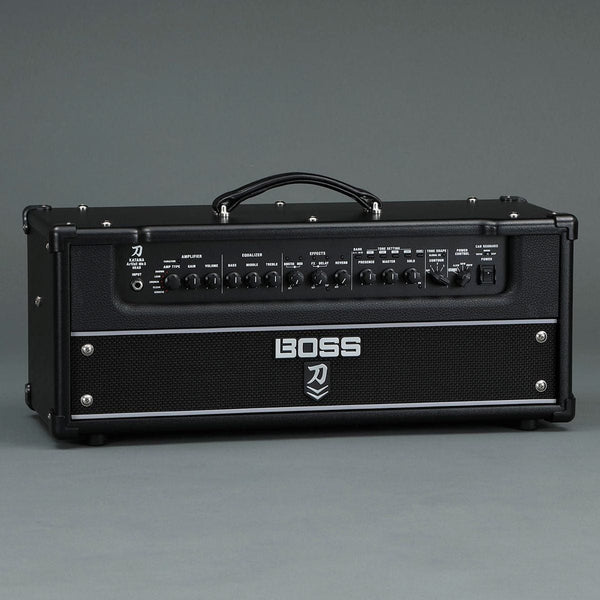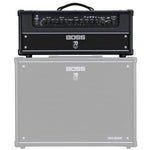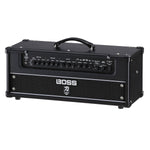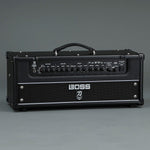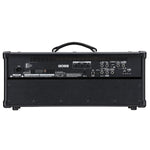 Boss Katana Artist MKII Guitar Amp Head
Product Code: KTN-ART2HD
Description
Delivery & Lead Times
Spread The Cost With Finance
Description
Boss Katana Artist MKII Amp Head Features

Rated Power Output

30 W (Using internal speaker)
100 W (Using external speaker)

Nominal Input Level

INPUT: -10 dBu (1 M ohm)
AUX IN: -10 dBu (20 k ohms)
RETURN IN: -10 dBu (100 k ohm)

Speaker

12 cm (5 inches) x 1

Controls

POWER switch
MASTER knob
PRESENCE knob
POWER CONTROL switch (STANDBY, 0.5 W, 50 W, 100 W)
CAB RESONANCE switch (VINTAGE、MODERN、DEEP)

[AMPLIFIER]
VARIATION button
AMP TYPE knob (ACOUSTIC, CLEAN, CRUNCH, LEAD, BROWN)
GAIN knob
VOLUME knob

[EQUALIZER]
BASS knob
MIDDLE knob
TREBLE knob

[MULTI EFFECT]
BOOSTER button
MOD button
FX button
DELAY button
REVERB button
TAP button
BOOSTER knob
MOD knob
FX knob
DELAY knob
REVERB knob

[TONE SETTING]
CH1 button
CH2 button
CH3 button
CH4 button
PANEL button

[STEREO EXPAND]
STEREO EXPAND switch

Indicators

VARIATION
ACOUSTIC
CLEAN
CRUNCH
LEAD
BROWN
BOOSTER
MOD
FX
DELAY
REVERB
TAP
CH1
CH2
CH3
CH4
PANEL

Connectors

INPUT jack: 1/4-inch phone type
POWER AMP IN jack: 1/4-inch phone type
LINE OUT jack: 1/4-inch phone type
SEND jack: 1/4-inch phone type
RETURN jack: 1/4-inch phone type
SPEAKER OUT jack: 1/4-inch phone type (Minimum 8 ohm)
REC OUT/PHONES jack: Stereo 1/4-inch phone type
EXP PEDAL/CTL CH1/CH2 jack: 1/4-inch TRS phone type
GA-FC jack: 1/4-inch TRS phone type
AUX IN jack: Stereo miniature phone type
USB port: USB B type
MIDI IN connector
AC IN jack

Accessories

Owner's manual
Power cord
GA-FC sticker

Options (sold separately)

Footswitch: BOSS FS-5L, BOSS FS-6, BOSS FS-7
Expression pedal: Roland EV-5, BOSS EV-30, BOSS FV-500L, BOSS FV-500H
GA FOOT CONTROLLER (GA-FC, GA-FC EX)

SIZE AND WEIGHT(INCLUDE HANDLE AND RUBBER FEETS)

Width

470 mm

Depth

228 mm

Height

215 mm

Weight

8.8 kg
Boss Katana Artist MKII Guitar Amp Head
Flagship Boss 100-watt amplifier head with premium sound and exclusive onboard tone-shaping tools.
The Katana-Artist MkII Head brings you the premium sound and features of the flagship Boss Katana-Artist MkII combo in a powerful 100-watt amplifier head.
Cover any style with five amp characters and five variations, and color your tones with a wide range of onboard BOSS effects. Shape your voice with exclusive panel controls, including a three-way Contour switch, Global EQs, an adjustable Solo boost with dedicated delay, and five selectable Air Feel settings. And rock the stage with a roaring presence using the companion Katana Cabinet 212 Waza or your favorite external speaker cabs
Professional 100-watt amplifier head with enhanced tone and exclusive features
Solo boost with onboard level control (dedicated delay and EQ can be applied to the Solo boost in BOSS Tone Studio)
BOSS Tone Studio editor software for customizing sounds with over 60 BOSS effects, pre and post EQs, dedicated Pedal FX, and more
Mic'd cabinet emulation on the line, USB, and phones/recording outputs
Shape the cabinet emulation with five onboard Air Feel settings (three presets and two settings configurable in BOSS Tone Studio)
External control support via GA-FC/GA-FC EX foot controller, footswitches, expression pedal, and MIDI
Three speaker outputs: two 16-ohm and one 8-ohm (8-ohm maximum load supported)
Optional speaker cabinet tuned for the Katana-Artist MkII Head: Katana Cabinet 212 Waza
More Sounds, More Versatility
The stage-class Katana MkII lineup picks up where the first generation left off, building on the same core tones and features that have made the series such a worldwide smash. If you loved the original Katana amps, you'll love Katana MkII even more. And if you're new to the party, get ready for sound, feel, and versatility that soars far beyond its price class.
Five Amp Characters, Ten Overall Tones
Katana MkII's five primary amp characters offer everything from organic vintage tones to modern high-gain sounds, plus a dedicated voice optimized for acoustic-electric guitar. The characters have now been extended with newly voiced variations, providing a wider palette of tone options to craft your personal sound.
Five Effects At Once
Katana MkII now includes five simultaneous effects categories, putting the tone-shaping power of a massive pedalboard right inside your amp. Independent Booster, Mod, FX, Delay, and Reverb sections come loaded from the factory with three variations in each, providing 15 ready-to-play effects to choose from. Connecting to BOSS Tone Studio lets you dive much deeper if you want—customize the sections with over 60 different effect types, change the order with four different chains, and much more.
Full-Throttle Sound Every Time You Plug In
Backed by BOSS's Tube Logic approach, Katana MkII delivers the authentic output distortion characteristics of genuine tube amplifiers, with the sound and feel becoming richer and more responsive as you turn up the volume. But unlike that classic tube amp, Katana MkII's variable Power Control makes it easy to fly in the sweet spot without getting fired from the gig or kicked out of the house. Just throttle back the overall volume as needed to enjoy inspiring, cranked-amp sound anywhere you play, from bedroom to stage.
Amplify Your External Gear
The versatile Katana-Head MkII can also be used as a dedicated amplifier for a favorite preamp, modeler, or multi-effects unit. Connecting to the rear-panel Power Amp In jack bypasses Katana MkII's preamp and effects, letting you tap straight into the Tube Logic power section, complete with grab-and-go Power Control. And with BOSS Tone Studio, the input can be easily optimized for your particular gear with a high-pass filter and adjustable gain.
One-Touch Recall Of Custom Setups
One of the Katana-Head MkII's most powerful features is the ability to store favorite amp character and effects setups in Tone Setting memories for instant recall. After you've dialed in a sound with the panel controls, simply save it to the desired memory with a quick button hold. Eight Tone Settings (two banks of four) are available, with fast selection right from the panel. And for hands-free operation on the gig, just connect external footswitches or the GA-FC foot controller.
Connect And Control
The speaker out on the Katana-Head MkII supports connection to your preferred 8-ohm or 16-ohm cabinet. And with the handy built-in monitor speaker, you're able to check tones and practice anywhere without having to hook up a cab at all. Advanced players will appreciate the MIDI input, which provides easy integration with MIDI controllers and switching devices.
Stereo Made Easy
One Katana MkII sounds great, but playing two at once is even better. The new Stereo Expand feature makes linking two amps simple, with just one regular cable needed. You're able to control everything from the main Katana MkII, with stereo-compatible effects like chorus, delay, reverb, and others distributed across both amps for a wide, immersive sound field. Stereo Expand is supported on all models except the Katana-50 MkII.
Ready-To-Mix Direct Tones
The Katana-Head MkII features line, USB, and phones/recording outputs with mic'd cabinet emulation, letting you send mix-ready amp tones to a PA system, computer DAW, or headphones. The direct sound can be shaped with five different Air Feel settings, which are accessible from BOSS Tone Studio. Two-channel USB operation is supported, allowing you to track in true stereo with many of Katana's modulation, EQ, delay, and reverb effects.
Compact Gig Commander
The optional GA-FC/GA-FC EX foot controller is the perfect partner for the Katana-Head MkII. It connects with a single cable, requires no external power, and features a slim, rugged profile that takes up minimal space. With six footswitches, you can directly recall Tone Settings and independently turn the five effects sections on/off. The GA-FC also supports external footswitches and expression pedals, with default assignments that include tap tempo, bank selection, foot volume, and Pedal FX. A large variety of custom assignments are available via BOSS Tone Studio, including expression pedal control of up to three parameters at once.
BOSS Tone Studio Enhancements
BOSS Tone Studio has also evolved alongside the Katana MkII amplifiers. The interface has been updated with a refreshed look, and a number of parameters have been consolidated into the main screen for faster workflow. There's also a dedicated Pedal FX category, making it easier to assign wah and pedal bend effects to a connected expression pedal. And if you're a first-gen Katana owner, it's possible to import your custom patches and use them all with Katana MkII.
Boss Katana Artist MKII Amp Head Features

Rated Power Output

30 W (Using internal speaker)
100 W (Using external speaker)

Nominal Input Level

INPUT: -10 dBu (1 M ohm)
AUX IN: -10 dBu (20 k ohms)
RETURN IN: -10 dBu (100 k ohm)

Speaker

12 cm (5 inches) x 1

Controls

POWER switch
MASTER knob
PRESENCE knob
POWER CONTROL switch (STANDBY, 0.5 W, 50 W, 100 W)
CAB RESONANCE switch (VINTAGE、MODERN、DEEP)

[AMPLIFIER]
VARIATION button
AMP TYPE knob (ACOUSTIC, CLEAN, CRUNCH, LEAD, BROWN)
GAIN knob
VOLUME knob

[EQUALIZER]
BASS knob
MIDDLE knob
TREBLE knob

[MULTI EFFECT]
BOOSTER button
MOD button
FX button
DELAY button
REVERB button
TAP button
BOOSTER knob
MOD knob
FX knob
DELAY knob
REVERB knob

[TONE SETTING]
CH1 button
CH2 button
CH3 button
CH4 button
PANEL button

[STEREO EXPAND]
STEREO EXPAND switch

Indicators

VARIATION
ACOUSTIC
CLEAN
CRUNCH
LEAD
BROWN
BOOSTER
MOD
FX
DELAY
REVERB
TAP
CH1
CH2
CH3
CH4
PANEL

Connectors

INPUT jack: 1/4-inch phone type
POWER AMP IN jack: 1/4-inch phone type
LINE OUT jack: 1/4-inch phone type
SEND jack: 1/4-inch phone type
RETURN jack: 1/4-inch phone type
SPEAKER OUT jack: 1/4-inch phone type (Minimum 8 ohm)
REC OUT/PHONES jack: Stereo 1/4-inch phone type
EXP PEDAL/CTL CH1/CH2 jack: 1/4-inch TRS phone type
GA-FC jack: 1/4-inch TRS phone type
AUX IN jack: Stereo miniature phone type
USB port: USB B type
MIDI IN connector
AC IN jack

Accessories

Owner's manual
Power cord
GA-FC sticker

Options (sold separately)

Footswitch: BOSS FS-5L, BOSS FS-6, BOSS FS-7
Expression pedal: Roland EV-5, BOSS EV-30, BOSS FV-500L, BOSS FV-500H
GA FOOT CONTROLLER (GA-FC, GA-FC EX)

SIZE AND WEIGHT(INCLUDE HANDLE AND RUBBER FEETS)

Width

470 mm

Depth

228 mm

Height

215 mm

Weight

8.8 kg
Delivery & Lead Times
Delivery ETA's 
For accurate delivery information, please contact our sales team on sales@bonnersmusic.co.uk or call 01323 639335. As a guide, despatch times are detailed below.
Additional charges will be made for delivery of heavy items to some areas. Charges may also apply to upgrades including (but not limited to) timed deliveries, piano assembly, delivery of large items, and when matching deals from other retailers. If you are unsure about our delivery charges, please contact us.
In Stock Products
Products that are shown as in stock will be sent using our standard delivery service within 2 working days from when payment is received. This excludes piano deliveries with full installation - see below.
Pre-Order Products
Products which are shown as pre-order are not in stock, but can be ordered and reserved for you from the next available shipment. Order today to reserve your place in the queue! Call or email us for the latest lead times on pre-order products.
Digital Piano Deliveries:
We have many flexible delivery options for most delivery pianos, based on your location and whether you require it flat-packed, or fully assembled in your home. Digital piano delivery options are shown at checkout. 
Piano Deliveries
If you purchase a piano which is supplied with full installation, we will contact you once your order is received to arrange a convenient delivery date & time. Delivery & installation is usually within 14 days, but often sooner. Call us for current lead times on pianos.
Digital Piano Deliveries For Self-Assembly
Click here to see our specific information relating to piano deliveries.
If you choose our courier delivery/flat pack delivery method, please be aware that with larger items such as digital pianos, the courier is not contracted to carry them up any steps or stairs. If there are stairs leading to the front door of the delivery address, or you live in an apartment which is not on pavement level, it is your responsibility to arrange transportation from the pavement level to the delivery address. In this instance, the delivery driver may, at their own discretion assist you in carrying the parcels to the delivery address, but they are not contracted nor obliged to do so.
Do you need delivery upstairs, or delivery at a specific time?
For some larger items which need to be delivered upstairs - including pianos, we offer a timed delivery service using our own van and drivers. This service is free on some items and chargeable on others. Call us on 01323 639335 to discuss your specific delivery requirements.
No-one at home?
Our courier will try and deliver your parcel(s) twice. After the second failed attempt, your goods will be returned to our warehouse. If you would like us to try and deliver them again, we will charge the delivery charges associated with your order again.
Delivery Surcharges For Larger Items
For some larger items, delivery surcharges may apply to the following areas: Scotland, Wales, Channel Islands, Isle Of Wight, Cornwall, Ireland, North Of England above Leeds. Call us on 01323 639335 to check before ordering.
Spread The Cost With Finance
If you're set on buying your new instrument, there's no need to get weighed down by the total cost of it straight away. If you break it down into monthly payments over time, it's much more manageable than you might think. And our fixed interest rates mean you'll know exactly what you're paying from the start.
How it works
The finance options available are displayed on our individual product pages - just click the button under the price to see the available options for each product. Finance is available for most new and used instruments over £400.

Pay a fixed deposit, and the rest is split into monthly payments. At the end of your contract when you've made your final payment, the instrument or equipment is all yours. You could own that dream guitar, piano or keyboard sooner than you thought!

Which Finance Options Are Available?
Most products on our website show the available finance options. Some are interest free, and some are interest bearing. The options shown on the site are an example of what is available - if you would like to pay over a different period, give us a call on 01323 639335 and we'll try and arrange a finance option that suits your budget.

How To Apply For Finance
To apply for finance, please add the product to your cart, proceed through checkout and select 'Apply For Finance' as your payment option where you can complete the application form online.

The Lender
Bonners Ltd acts as a credit broker and only offers credit products from Secure Trust Bank PLC trading as V12 Retail Finance. Bonners Ltd is authorised and regulated by the Financial Conduct Authority. Our registration number is 718966. Bonners Ltd is registered in England and Wales 1994113. Registered office 34 North St, Hailsham, East Sussex BN27 1DW.

Secure Trust Bank is registered in England and Wales 541132. Registered office: One Arleston Way, Solihull, B90 4LH. Authorised by the Prudential Regulation Authority and regulated by the Financial Conduct Authority and the Prudential Regulation Authority. Registration number: 204550.
Not all products offered by Secure Trust Bank T/A V12 Retail Finance are regulated by the FCA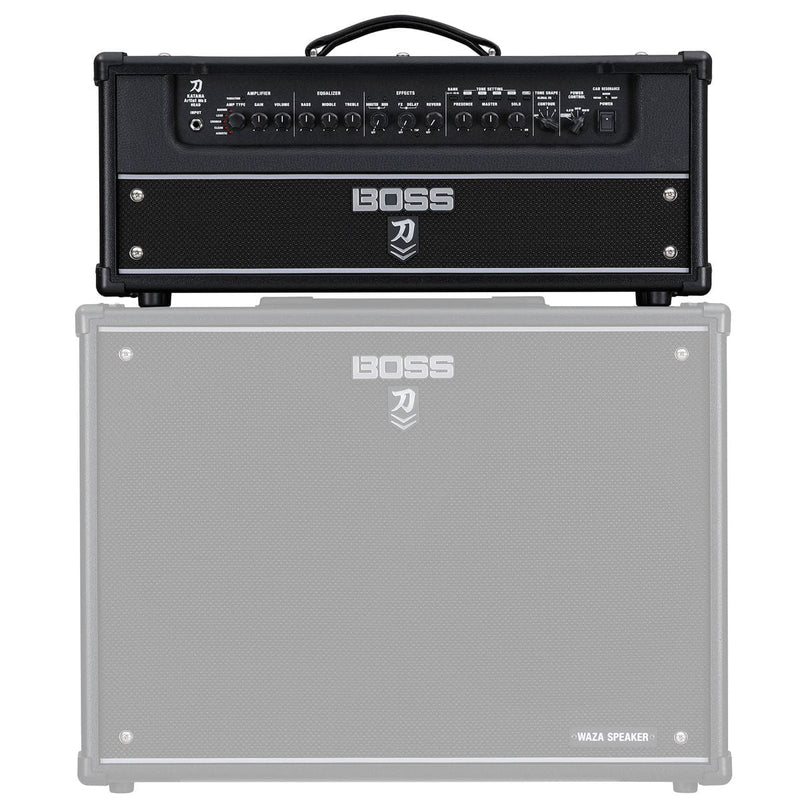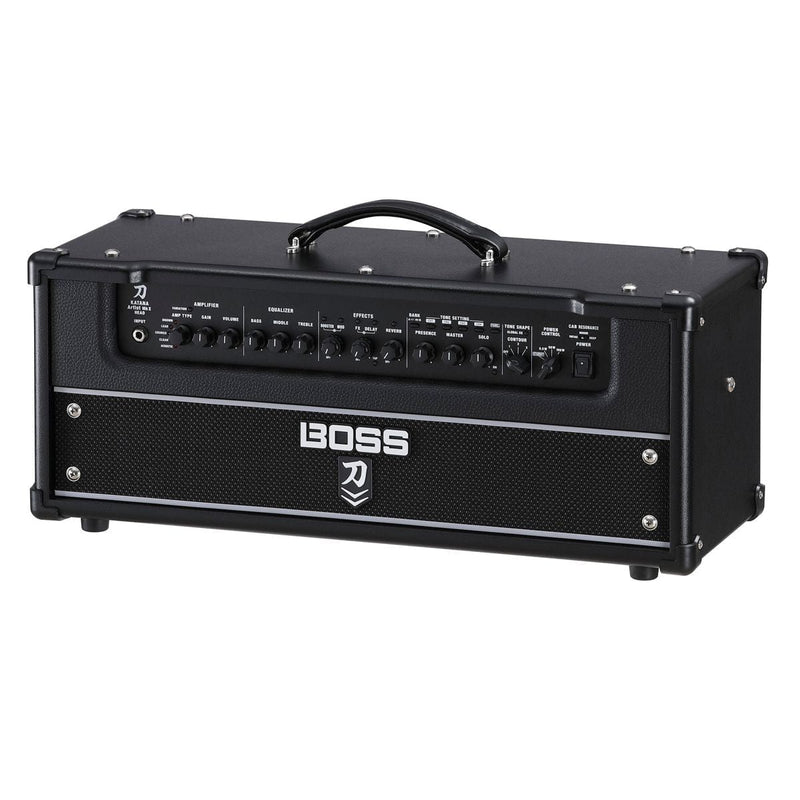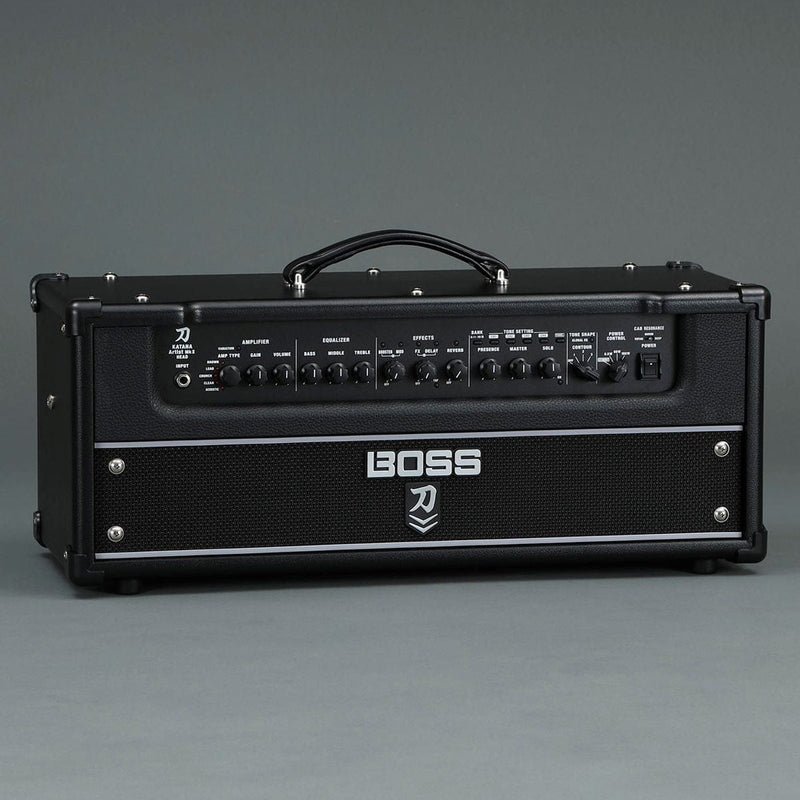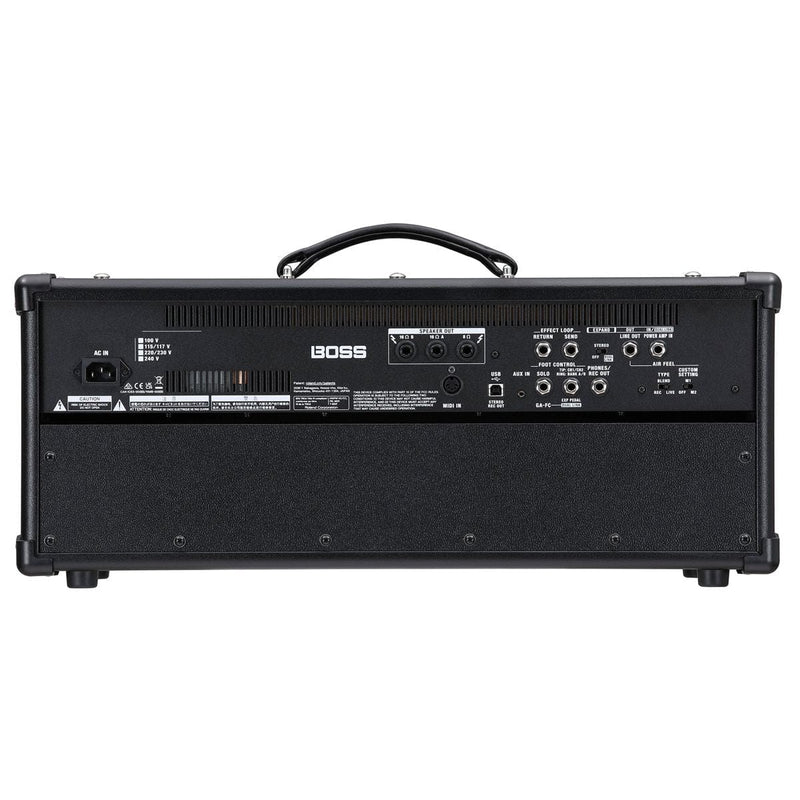 Boss Katana Artist MKII Guitar Amp Head
KTN-ART2HD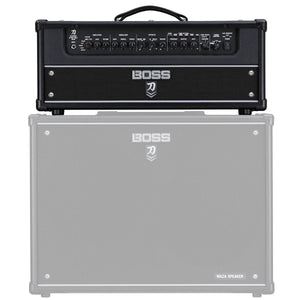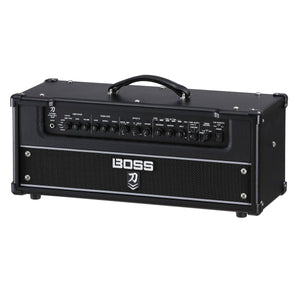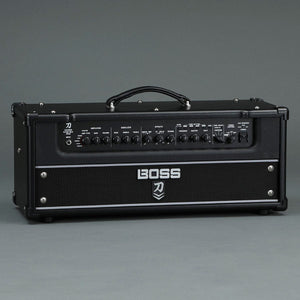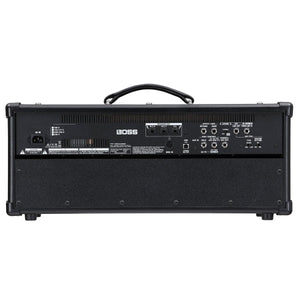 See & Try In Store
*Piano Cabinet Finishes Of Showroom Models May Vary
Request Price Match
We are only too happy to try and match a legitimate UK based musical instrument retailer's quote. We have been in business for over 30 years and will always do our best to be as competitive as possible.
If you have seen a product that you wish to purchase cheaper on another UK based retailer's website or shop, please call us on 01323 639335 or complete the form below. We will try and match (or beat) their quote – and still give you our award-winning service.
Alternatively, complete the form below and we'll get right back to you with our best price. Price matches are dependent upon stock availability.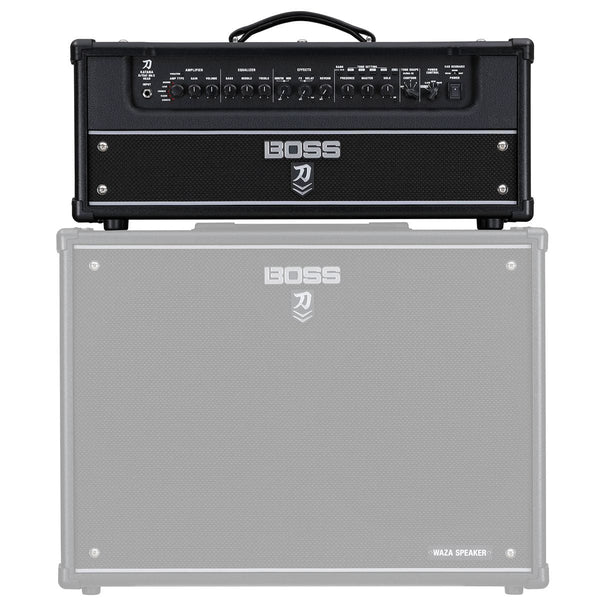 Boss Katana Artist MKII Guitar Amp Head
£539.00