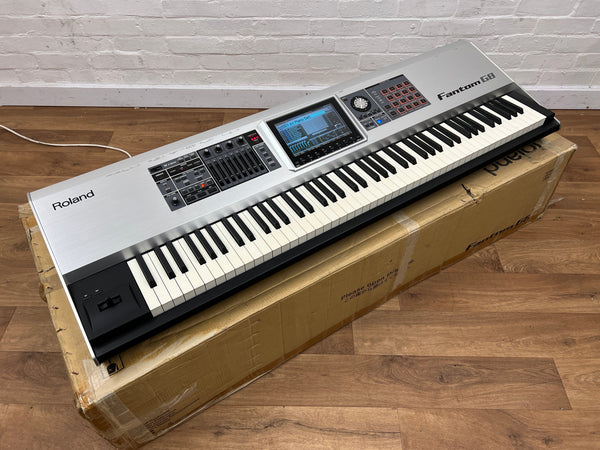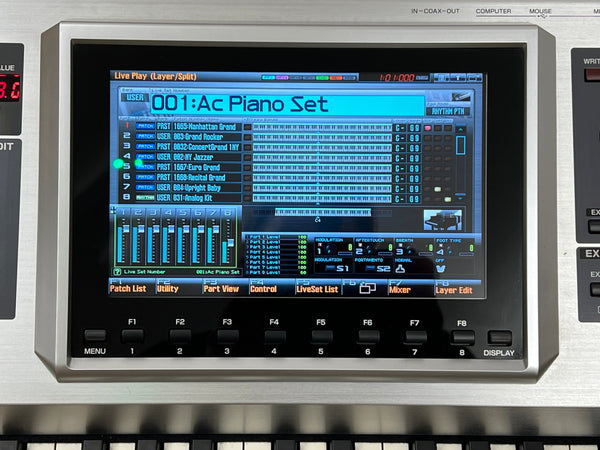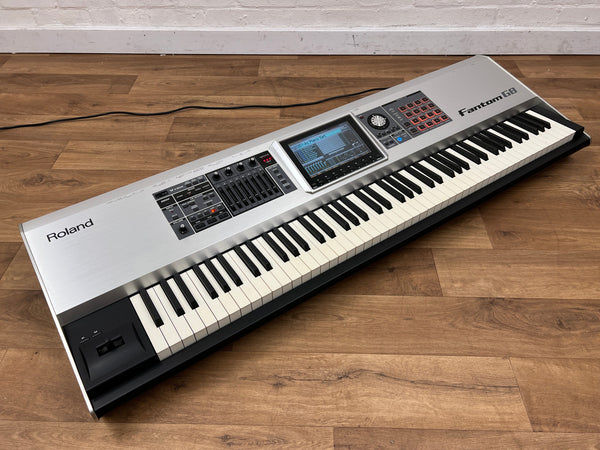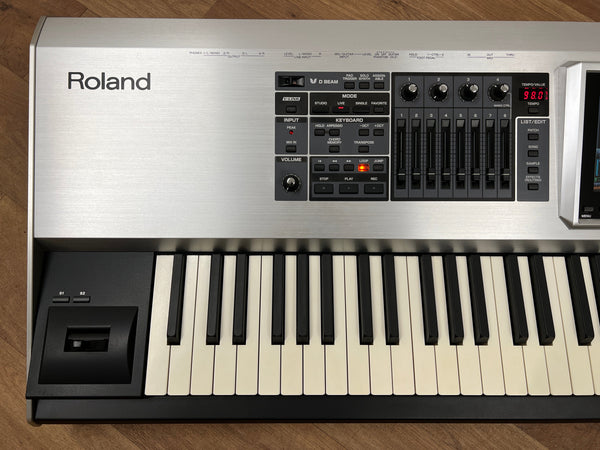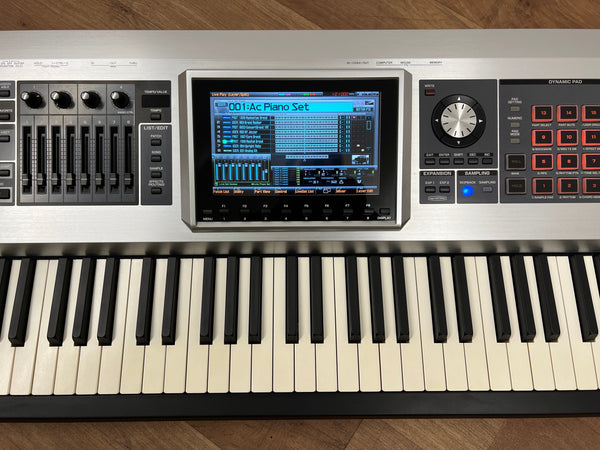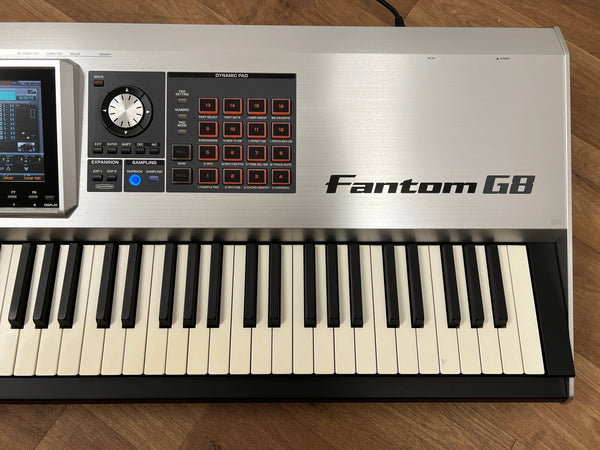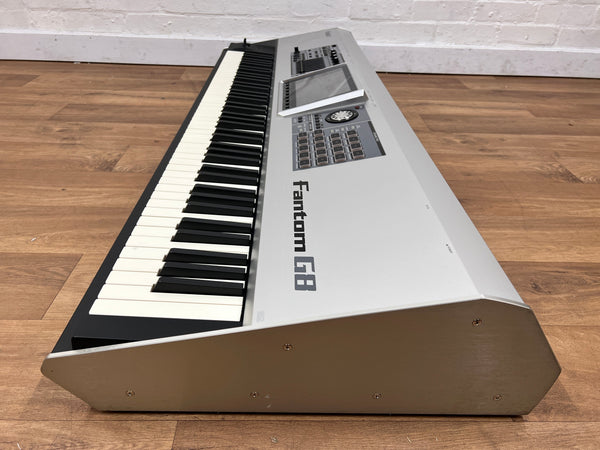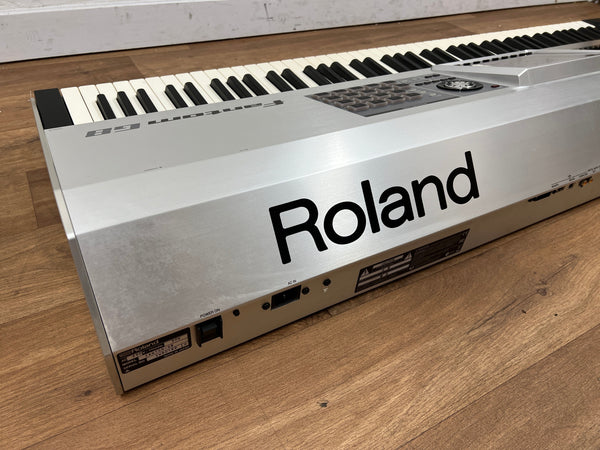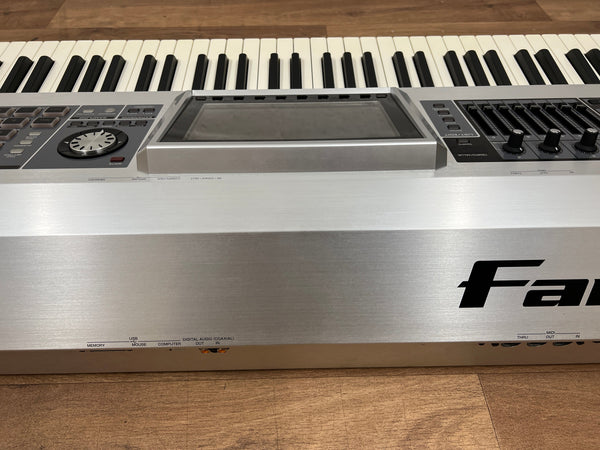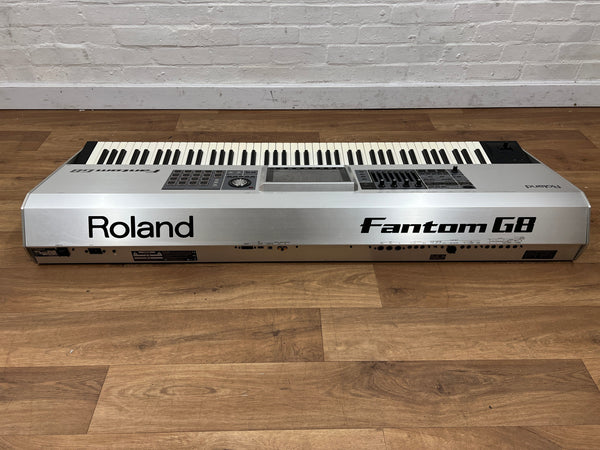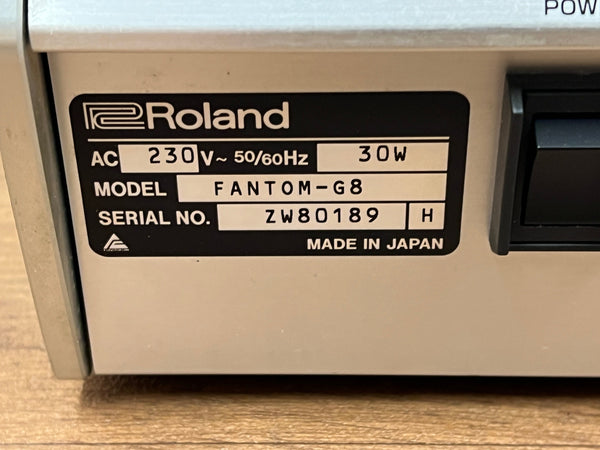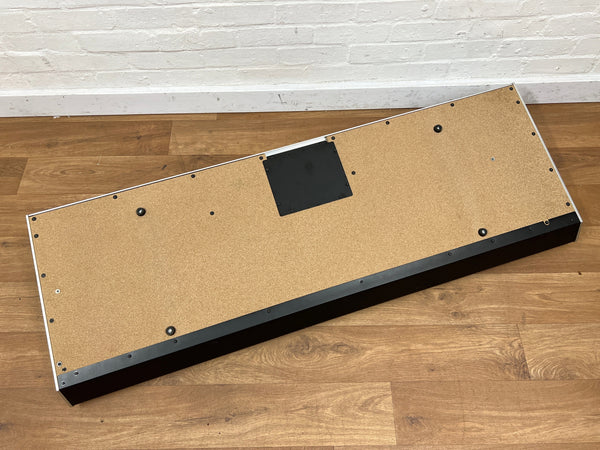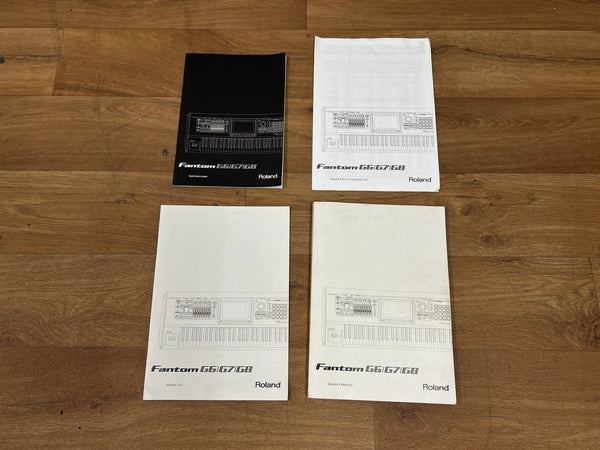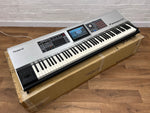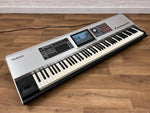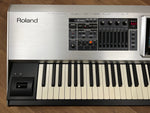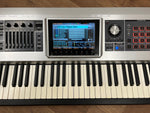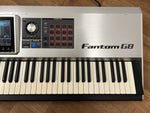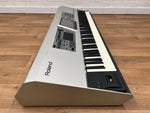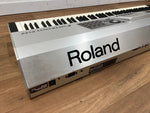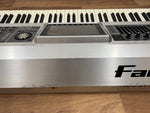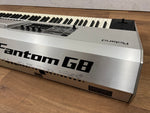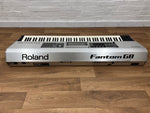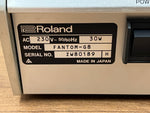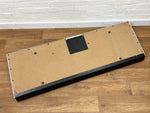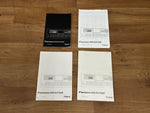 Second Hand Roland FANTOM G8 Synthesizer Serial No: ZW80189
TESTED & SOLD WITH WARRANTY
Product Code: UD20082218
RRP £2,799.00
SAVE £1,600.00
Description
Delivery & Lead Times
Spread The Cost With Finance
Description
Roland FANTOM G8 Features

Keyboard

88 keys PHA II Ivory Feel Keyboard with velocity and channel aftertouch

Mamimum Polyphony

128 voices, shared with the sampling section

Parts

16 parts (Internal) + 16 parts (External) + 2 parts (ARX) + 24 parts (Audio Track)

Wave Memory

256MB (16-bit linear equivalent)

Waveforms

2,230

Preset Memory

Patches: 1,664 + 256 (GM2)
Rhythm Sets: 64 + 9 (GM2)
Live Sets: 512
Studio Sets: 128

User Memory (per one project)

Patches: 512
Rhythm Sets: 64
Live Sets: 512
Studio Sets: 128

Effects

Patch Multi-effects (PFX): max. 16 units (76 types)
Multi-effects (MFX): max. 2 units (78 types)
Chorus: 1 unit (3 types)
Reverb: 1 unit (10 types)

SAMPLING SECTION

Data Format

16-bit linear, .WAV or .AIFF

Sampling Frequency

44.1kHz

Maximum Sampling Time

approx. 360 sec, mono/180 sec, stereo (when sampling memory isn't expanded/32 MB)
approx. 108 min, mono/54 min, stereo (fully expanded with DIMM/544 MB)

Number of Samples

2,000 (per one project)

SEQUENCER SECTION

Tracks

MIDI tracks (Internal/External/ARX): max. 128
Audio tracks: max. 24
Tempo track: 1
Beat track: 1

Resolution

480 TPQN

Tempo

5.00 to 300.00

Songs

50 (per one project)

Phrases

2,000 (per one project)

Notes Capacity

approx. 1,000,000 notes (per one project)

Song Length

9,998 measures

Recording Method

Realtime recording, Step recording

OTHERS

Arpeggiater

128

Arpeggio Sets

128

RPS Sets

32

Rhythm Pattern Sets

32

Chord Memory

128

Chord Memory Sets

128

Display

Graphic Type, 8.5", Wide VGA (800 x 480 dots), backlit LCD (Color)

Pads

16 pads, Velocity and Polyphonic Aftertouch sensitive

Controllers

Pitch Bend/Modulation Lever, Control Knob x 4, Control Slider x 8, Assignable Switch x 2, D Beam Controller

Connectors

Mic/Guitar Input Jacks: 1/4 inch phone type/XLR type (Phantom power) (Hi-Z) Headphones Jack: Stereo 1/4 inch phone type, A (MIX) Output Jacks (L/MONO, R): 1/4 inch TRS phone type: B Output Jacks (L, R): 1/4 inch phone type: Input Jacks (L/MONO/MIC, R): 1/4 inch phone type, Pedal Jacks: Hold Pedal Jack (Half Pedal recognition), MIDI Connectors: IN, OUT, THRU, USB Connectors: USB Computer Connector (supports file transfer or mass storage class, and Audio/MIDI), Digital Audio Interface: COAXIAL INPUT/OUTPUT, AC Inlet

Expansion Slots

ARX expansion boards: 2 slots
DIMM: 1 slot, supports PC133, CL=2/3, 3.3 V, 128MB, 256MB, 512MB

External Storage Device

USB Flash Memory

SIZE AND WEIGHT

Width

1,396 mm

Depth

502 mm

Height

183 mm

Weight

33.6 kg
Second Hand Roland FANTOM G8 Synthesizer Serial No: ZW80189
This has undergone a full check including:
Tested and is in Full Working Order
Condition: (please see photos)
Cleaned
Factory Reset
Updated to Ver 1.50
Includes:
Original Box & Packaging
Owners Manual
Power Supply
1 Year Warranty
Free Delivery
Please note that any additional free computer software provided by the manufacturer when this item was new (Cubase etc) is not included in this sale.
REACHING NEW LEVELS OF POWER AND LUXURY
Introducing the most powerful and luxurious live workstation in Roland history. The Fantom-G is a dream instrument that redefines the boundaries of playability and creativity with its advanced sound engine, revolutionary ARX SuperNATURAL expansion bay, large-sized color LCD, powerful new audio/MIDI sequencer, first-class "Ivory Feel" weighted keys and more.
Advanced sound engine with double wave capacity of previous flagship workstations
2 x ARXexpansion with SuperNATURAL — the world's greatest performance-expression technology
Graphic user interface with extra-large 8.5" wide color LCD and mouse connectivity
Newly developed onboard audio/MIDI sequencer with 128 tracks, including 24 audio tracks
Multi-FX for each part; up to 22 effects routings can be programmed simultaneously
Top-of-the-line keyboard action; weighted PHA II "Ivory Feel" keyboard on Fantom-G8
Heavy-duty casing with aluminum panel
Advanced Sound Engine
Driven by a powerful new audio processor, the Fantom-G provides new sonic depth and versatility. With twice the wave-ROM capacity of its predecessor, it contains a treasure trove of Roland's world-famous SRX-quality sounds, but what really sets this instrument apart is its new ARX expansion, which allows additional SuperNATURAL sound-sets and fully dedicated synth and effects engines to be added to this already powerful live workstation.

SuperNATURAL ARX Expansion
Fantom-G provides ARX slots that accommodate two SuperNATURAL expansion boards. SuperNATURAL is Roland's unique behavior-modeling technology that enables a new level of organic, emotional expression previously unattainable in synthesizers. Applied to traditional-instrument sounds, SuperNATURAL enables the delicate, organic tonal changes and playing nuances of real musical instruments. It's also a powerful tool for electronic and non-traditional sounds, breathing amazing new life and expression into synthesis.

Power Sequencer Onboard
The Fantom-G is the first Roland instrument to feature Roland's newly designed power sequencer. In conjunction with the large-size LCD, this pro-level composition tool provides 128 tracks (including 24 audio tracks) in a fully intergraded audio/MIDI graphical environment. A mouse can be also incorporated for computer-like speed and ease. Other convenient features include combo XLR and TRS connector, phantom power for condenser mics, Hi-Z input for guitar and bass, and line input.

Luxurious Extra-Wide LCD
One look and touch and you'll know that the Fantom-G is an instrument without equal. Only the highest-quality materials have been used to create this dream synth, with a stylish, futuristic design that will turn heads. Front and center is the extra-large 8.5" wide TFT color LCD for enhanced productivity. A first-class assortment of hands- on controls is provided as well, including eight sliders, four knobs, and ten buttons below the LCD.

Amazing FX
Fantom-G is loaded with a state-of-the-art effects engine, with multi-effects available for each Fantom-G sound/part. In 16-part multi-timbre mode, up to 22 effect routings can be used simultaneously. Create complex setups with 16 insert effects per multi-timbral patch group, plus global reverbs and choruses. Mastering effects are provided for polishing songs created with the onboard sequencer.

Supreme Keyboard Feel & Action
The Fantom-G8 is outfitted with Roland's top-of-the-line PHA II "Ivory Feel" keyboard. This amazing keyboard technology reproduces the real surface feel of ivory acoustic piano keys providing a familiar stability and comfort to the pianist. The white keys have a two-piece structure which reduces the developed keyboard surface material is designed to absorb moisture, ensuring a secure, slip-proof feel that your fingers will love.
Dimensions & Weight:
W1396 x D502 x H183mm
Weight: 33.6Kg
Roland FANTOM G8 Features

Keyboard

88 keys PHA II Ivory Feel Keyboard with velocity and channel aftertouch

Mamimum Polyphony

128 voices, shared with the sampling section

Parts

16 parts (Internal) + 16 parts (External) + 2 parts (ARX) + 24 parts (Audio Track)

Wave Memory

256MB (16-bit linear equivalent)

Waveforms

2,230

Preset Memory

Patches: 1,664 + 256 (GM2)
Rhythm Sets: 64 + 9 (GM2)
Live Sets: 512
Studio Sets: 128

User Memory (per one project)

Patches: 512
Rhythm Sets: 64
Live Sets: 512
Studio Sets: 128

Effects

Patch Multi-effects (PFX): max. 16 units (76 types)
Multi-effects (MFX): max. 2 units (78 types)
Chorus: 1 unit (3 types)
Reverb: 1 unit (10 types)

SAMPLING SECTION

Data Format

16-bit linear, .WAV or .AIFF

Sampling Frequency

44.1kHz

Maximum Sampling Time

approx. 360 sec, mono/180 sec, stereo (when sampling memory isn't expanded/32 MB)
approx. 108 min, mono/54 min, stereo (fully expanded with DIMM/544 MB)

Number of Samples

2,000 (per one project)

SEQUENCER SECTION

Tracks

MIDI tracks (Internal/External/ARX): max. 128
Audio tracks: max. 24
Tempo track: 1
Beat track: 1

Resolution

480 TPQN

Tempo

5.00 to 300.00

Songs

50 (per one project)

Phrases

2,000 (per one project)

Notes Capacity

approx. 1,000,000 notes (per one project)

Song Length

9,998 measures

Recording Method

Realtime recording, Step recording

OTHERS

Arpeggiater

128

Arpeggio Sets

128

RPS Sets

32

Rhythm Pattern Sets

32

Chord Memory

128

Chord Memory Sets

128

Display

Graphic Type, 8.5", Wide VGA (800 x 480 dots), backlit LCD (Color)

Pads

16 pads, Velocity and Polyphonic Aftertouch sensitive

Controllers

Pitch Bend/Modulation Lever, Control Knob x 4, Control Slider x 8, Assignable Switch x 2, D Beam Controller

Connectors

Mic/Guitar Input Jacks: 1/4 inch phone type/XLR type (Phantom power) (Hi-Z) Headphones Jack: Stereo 1/4 inch phone type, A (MIX) Output Jacks (L/MONO, R): 1/4 inch TRS phone type: B Output Jacks (L, R): 1/4 inch phone type: Input Jacks (L/MONO/MIC, R): 1/4 inch phone type, Pedal Jacks: Hold Pedal Jack (Half Pedal recognition), MIDI Connectors: IN, OUT, THRU, USB Connectors: USB Computer Connector (supports file transfer or mass storage class, and Audio/MIDI), Digital Audio Interface: COAXIAL INPUT/OUTPUT, AC Inlet

Expansion Slots

ARX expansion boards: 2 slots
DIMM: 1 slot, supports PC133, CL=2/3, 3.3 V, 128MB, 256MB, 512MB

External Storage Device

USB Flash Memory

SIZE AND WEIGHT

Width

1,396 mm

Depth

502 mm

Height

183 mm

Weight

33.6 kg
Delivery & Lead Times
Delivery ETA's 
For accurate delivery information, please contact our sales team on sales@bonnersmusic.co.uk or call 01323 639335. As a guide, despatch times are detailed below.
Additional charges will be made for delivery of heavy items to some areas. Charges may also apply to upgrades including (but not limited to) timed deliveries, piano assembly, delivery of large items, and when matching deals from other retailers. If you are unsure about our delivery charges, please contact us.
In Stock Products
Products that are shown as in stock will be sent using our standard delivery service within 2 working days from when payment is received. This excludes piano deliveries with full installation - see below.
Pre-Order Products
Products which are shown as pre-order are not in stock, but can be ordered and reserved for you from the next available shipment. Order today to reserve your place in the queue! Call or email us for the latest lead times on pre-order products.
Digital Piano Deliveries:
We have many flexible delivery options for most delivery pianos, based on your location and whether you require it flat-packed, or fully assembled in your home. Digital piano delivery options are shown at checkout. 
Piano Deliveries
If you purchase a piano which is supplied with full installation, we will contact you once your order is received to arrange a convenient delivery date & time. Delivery & installation is usually within 14 days, but often sooner. Call us for current lead times on pianos.
Digital Piano Deliveries For Self-Assembly
Click here to see our specific information relating to piano deliveries.
If you choose our courier delivery/flat pack delivery method, please be aware that with larger items such as digital pianos, the courier is not contracted to carry them up any steps or stairs. If there are stairs leading to the front door of the delivery address, or you live in an apartment which is not on pavement level, it is your responsibility to arrange transportation from the pavement level to the delivery address. In this instance, the delivery driver may, at their own discretion assist you in carrying the parcels to the delivery address, but they are not contracted nor obliged to do so.
Do you need delivery upstairs, or delivery at a specific time?
For some larger items which need to be delivered upstairs - including pianos, we offer a timed delivery service using our own van and drivers. This service is free on some items and chargeable on others. Call us on 01323 639335 to discuss your specific delivery requirements.
No-one at home?
Our courier will try and deliver your parcel(s) twice. After the second failed attempt, your goods will be returned to our warehouse. If you would like us to try and deliver them again, we will charge the delivery charges associated with your order again.
Delivery Surcharges For Larger Items
For some larger items, delivery surcharges may apply to the following areas: Scotland, Wales, Channel Islands, Isle Of Wight, Cornwall, Ireland, North Of England above Leeds. Call us on 01323 639335 to check before ordering.
Spread The Cost With Finance
If you're set on buying your new instrument, there's no need to get weighed down by the total cost of it straight away. If you break it down into monthly payments over time, it's much more manageable than you might think. And our fixed interest rates mean you'll know exactly what you're paying from the start.
How it works
The finance options available are displayed on our individual product pages - just click the button under the price to see the available options for each product. Finance is available for most new and used instruments over £400.

Pay a fixed deposit, and the rest is split into monthly payments. At the end of your contract when you've made your final payment, the instrument or equipment is all yours. You could own that dream guitar, piano or keyboard sooner than you thought!

Which Finance Options Are Available?
Most products on our website show the available finance options. Some are interest free, and some are interest bearing. The options shown on the site are an example of what is available - if you would like to pay over a different period, give us a call on 01323 639335 and we'll try and arrange a finance option that suits your budget.

How To Apply For Finance
To apply for finance, please add the product to your cart, proceed through checkout and select 'Apply For Finance' as your payment option where you can complete the application form online.

The Lender
Bonners Ltd acts as a credit broker and only offers credit products from Secure Trust Bank PLC trading as V12 Retail Finance. Bonners Ltd is authorised and regulated by the Financial Conduct Authority. Our registration number is 718966. Bonners Ltd is registered in England and Wales 1994113. Registered office 34 North St, Hailsham, East Sussex BN27 1DW.

Secure Trust Bank is registered in England and Wales 541132. Registered office: One Arleston Way, Solihull, B90 4LH. Authorised by the Prudential Regulation Authority and regulated by the Financial Conduct Authority and the Prudential Regulation Authority. Registration number: 204550.
Not all products offered by Secure Trust Bank T/A V12 Retail Finance are regulated by the FCA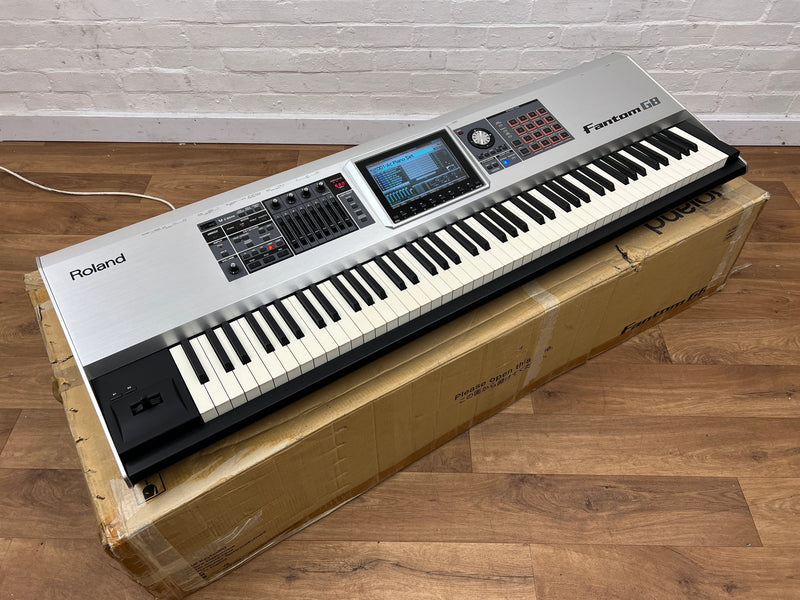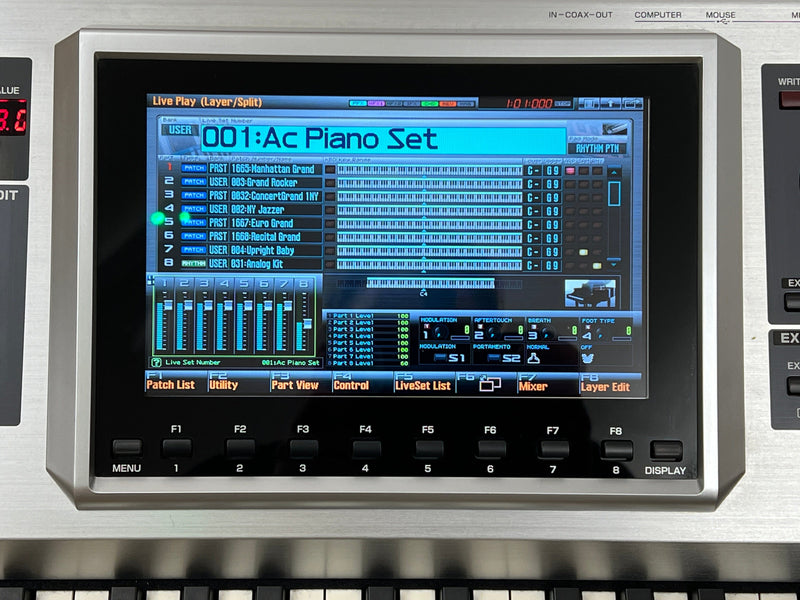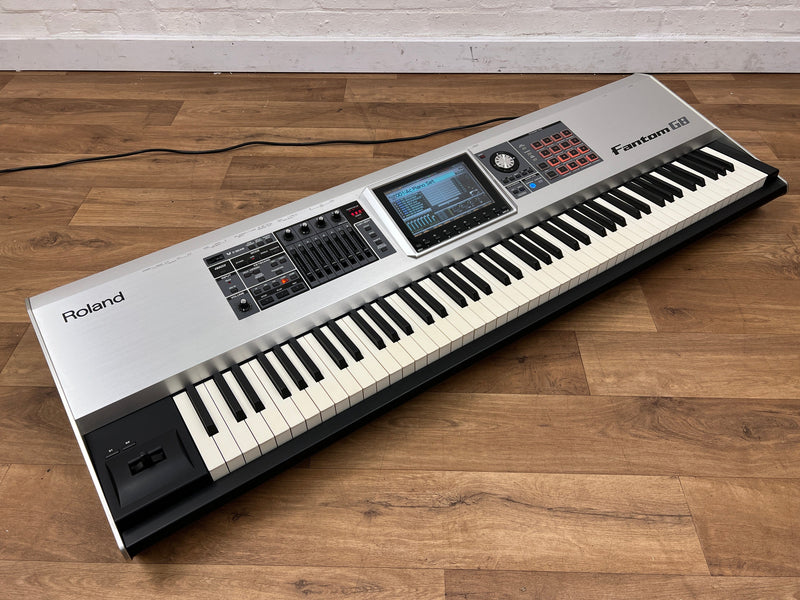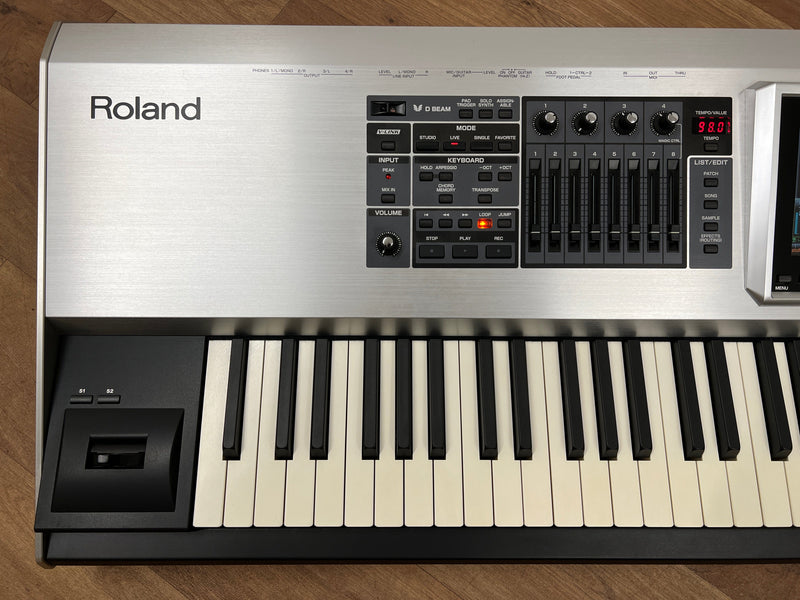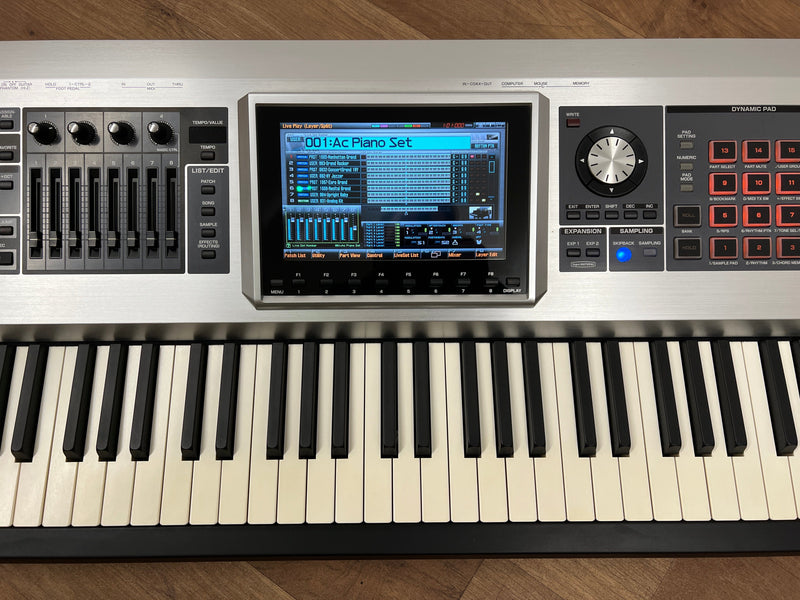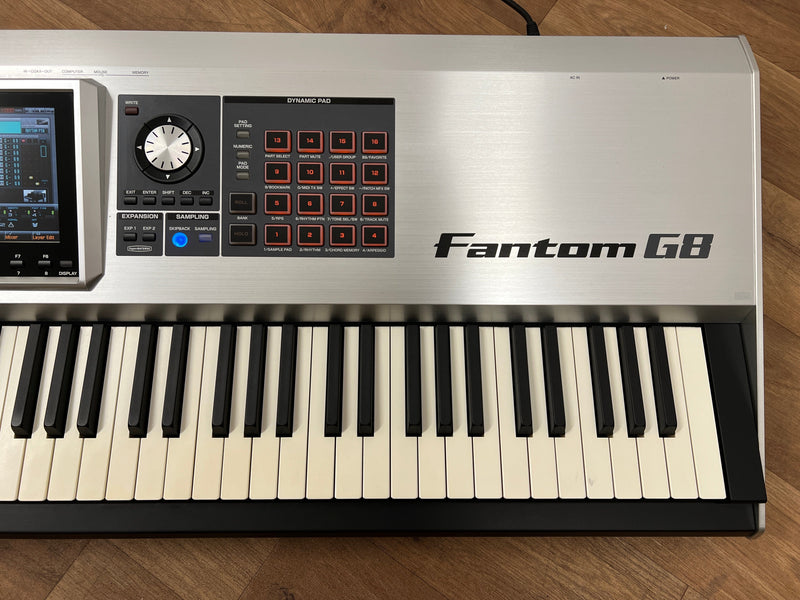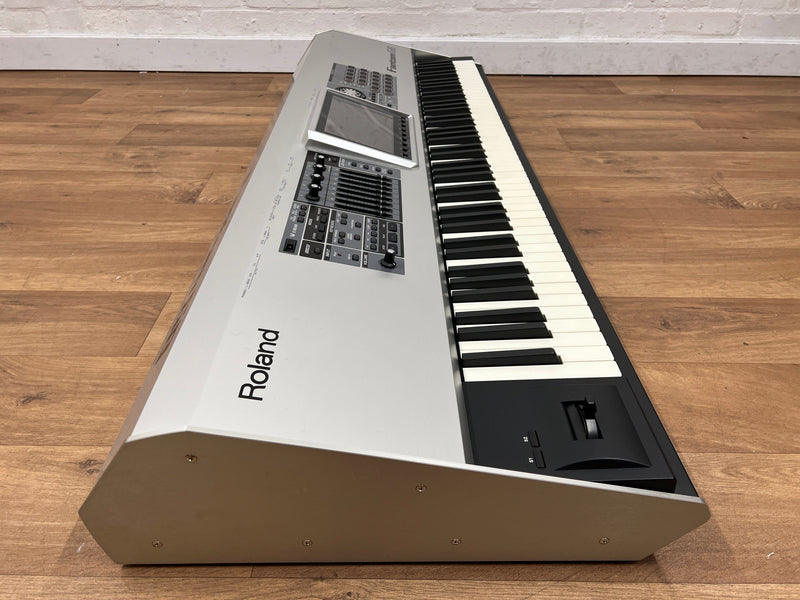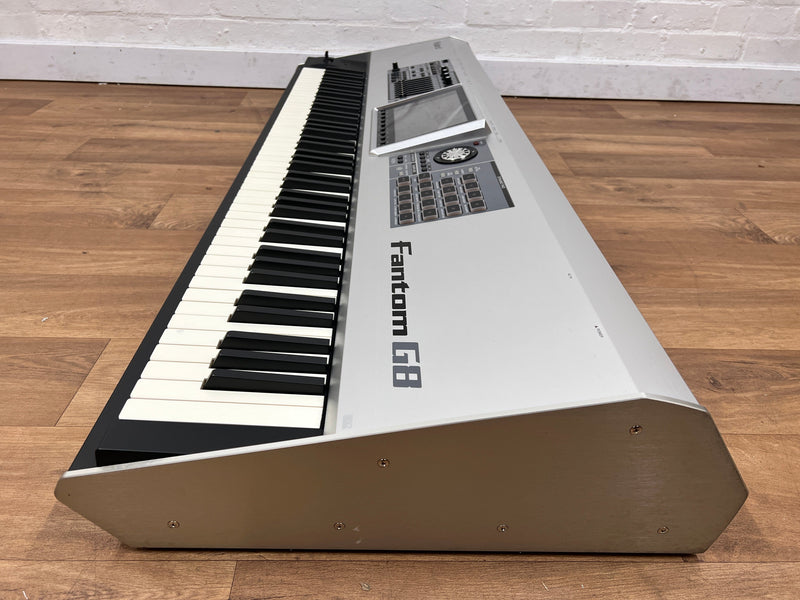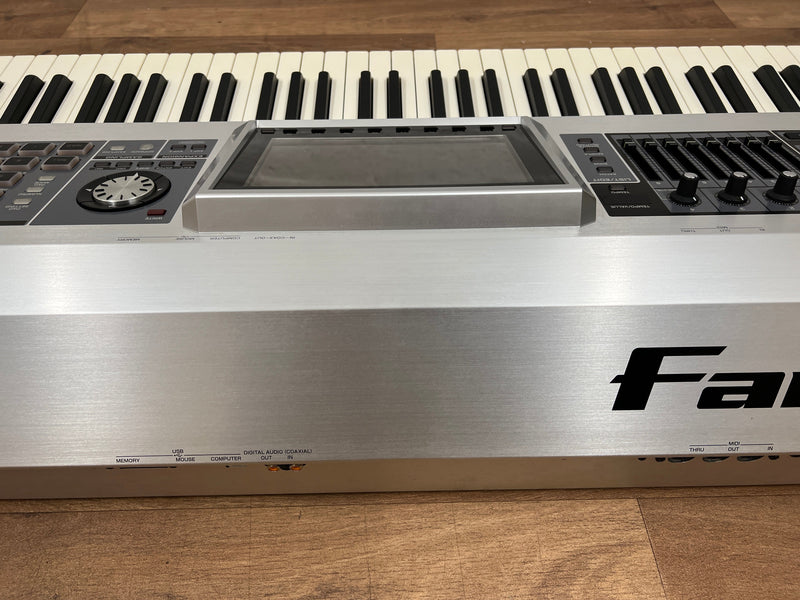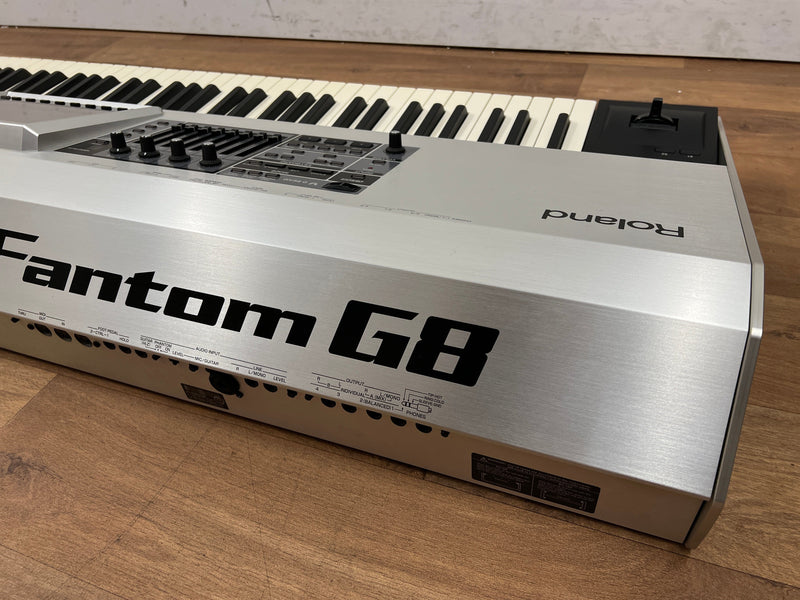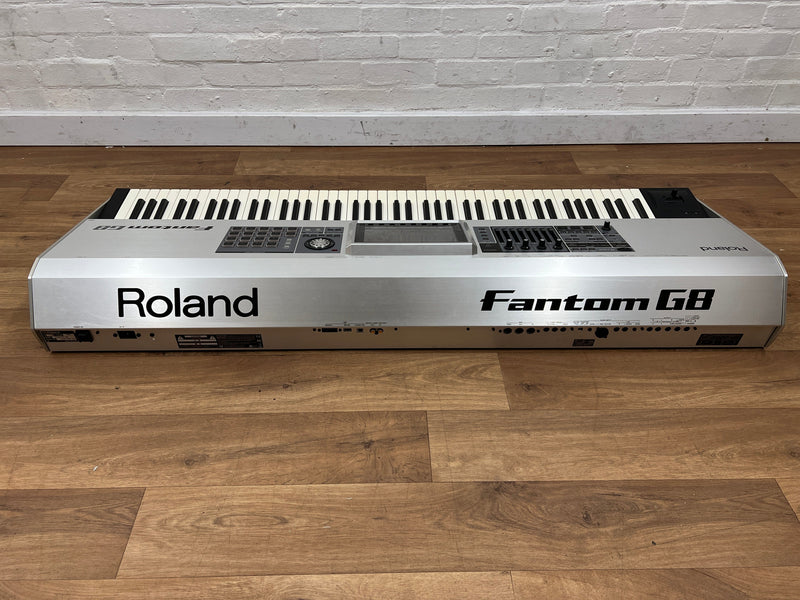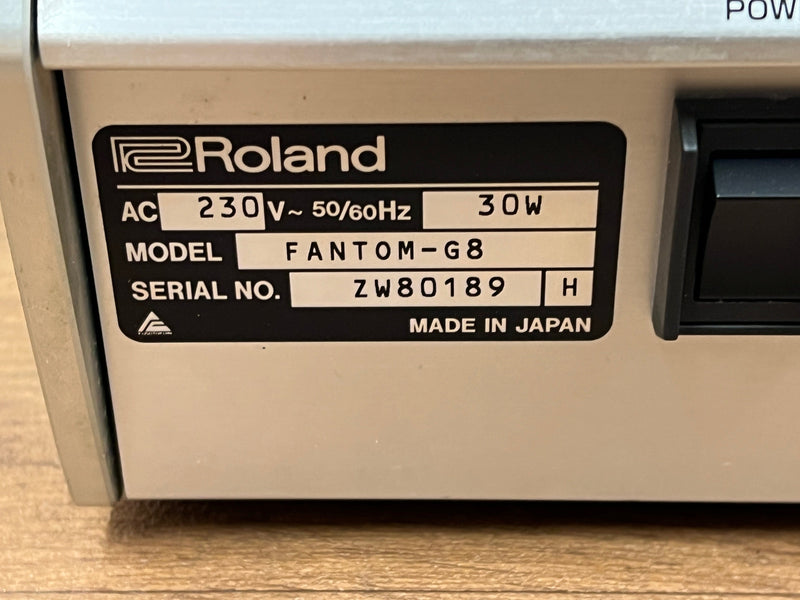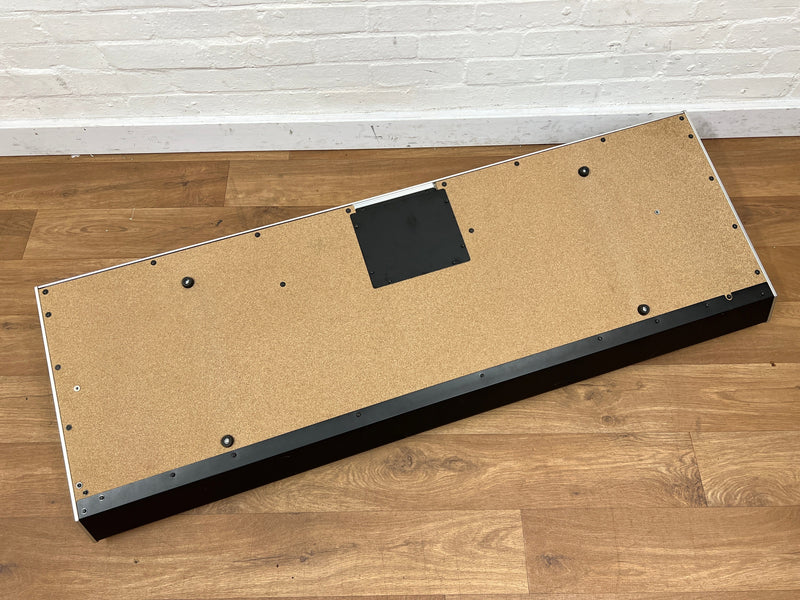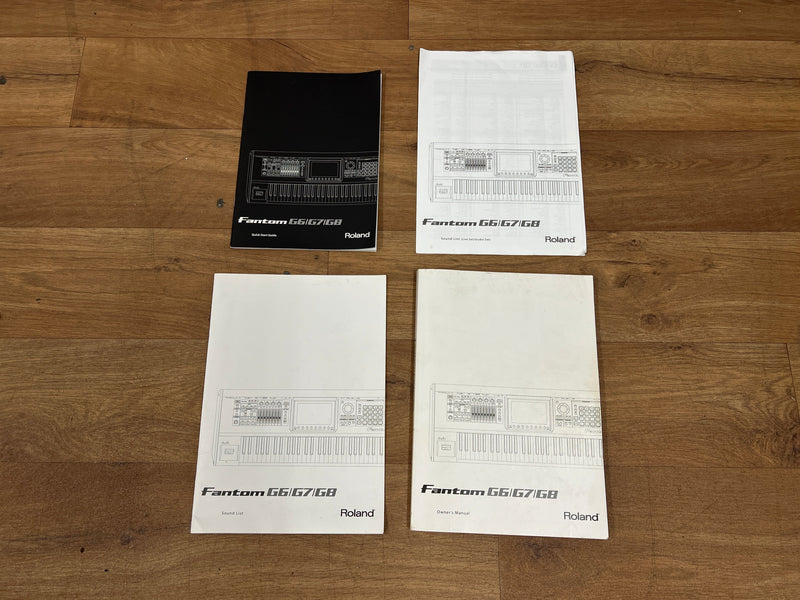 Second Hand Roland FANTOM G8 Synthesizer Serial No: ZW80189
UD20082218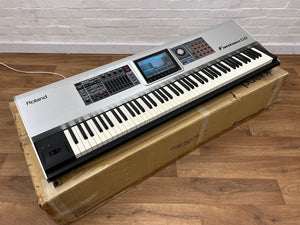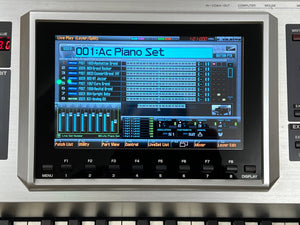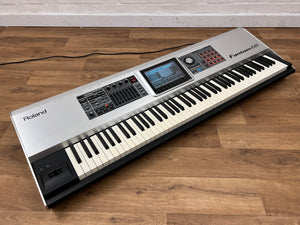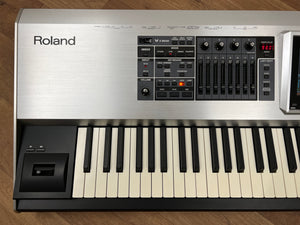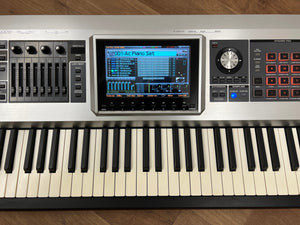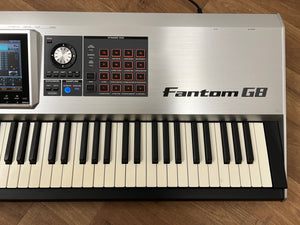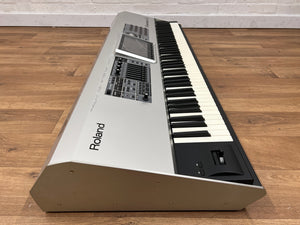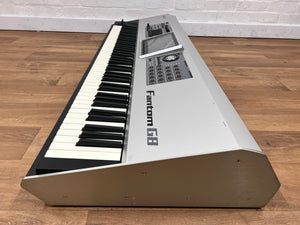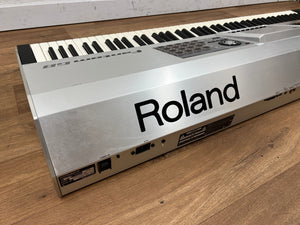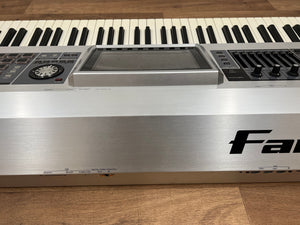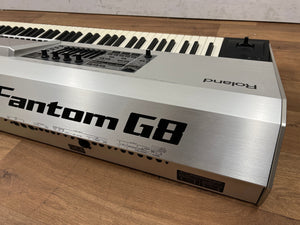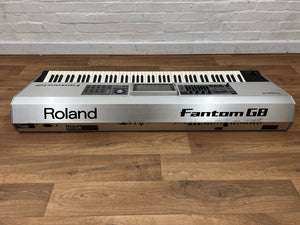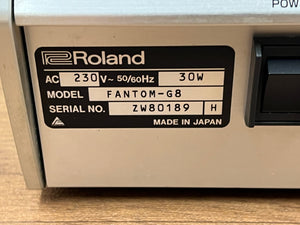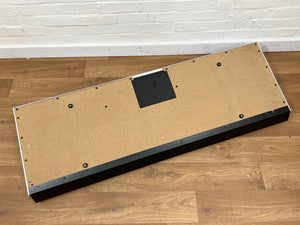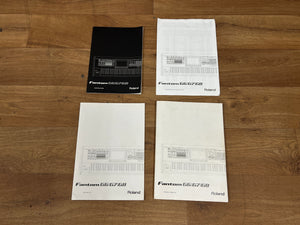 See & Try In Store
9 Faraday Close
Eastbourne
East Sussex
BN22 9BH
*Piano Cabinet Finishes Of Showroom Models May Vary
Request Price Match
We are only too happy to try and match a legitimate UK based musical instrument retailer's quote. We have been in business for over 30 years and will always do our best to be as competitive as possible.
If you have seen a product that you wish to purchase cheaper on another UK based retailer's website or shop, please call us on 01323 639335 or complete the form below. We will try and match (or beat) their quote – and still give you our award-winning service.
Alternatively, complete the form below and we'll get right back to you with our best price. Price matches are dependent upon stock availability.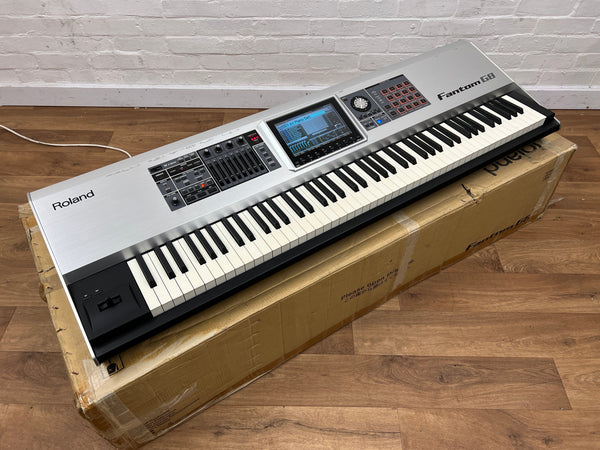 Second Hand Roland FANTOM G8 Synthesizer Serial No: ZW80189
£1,199.00