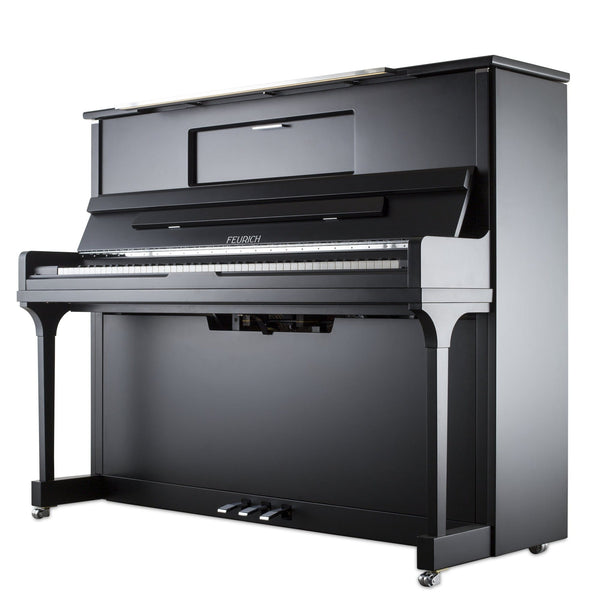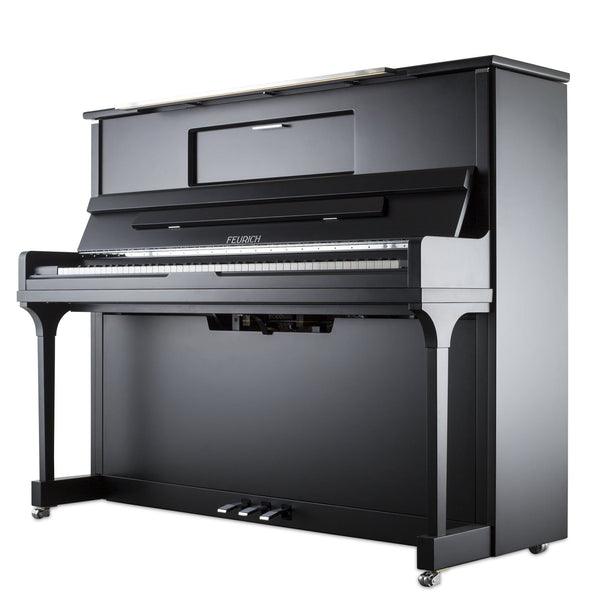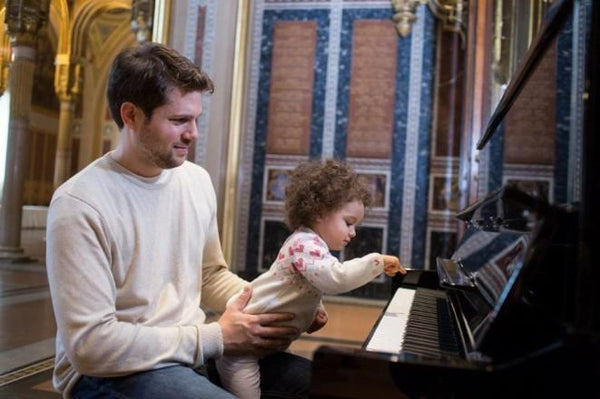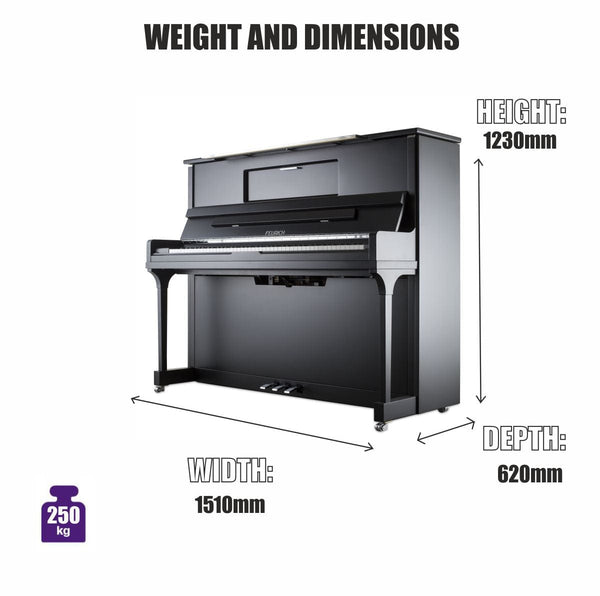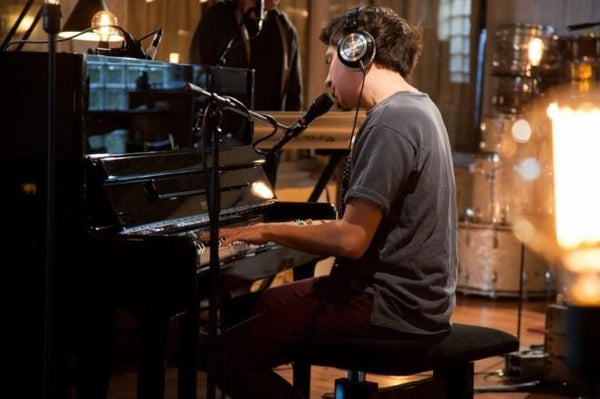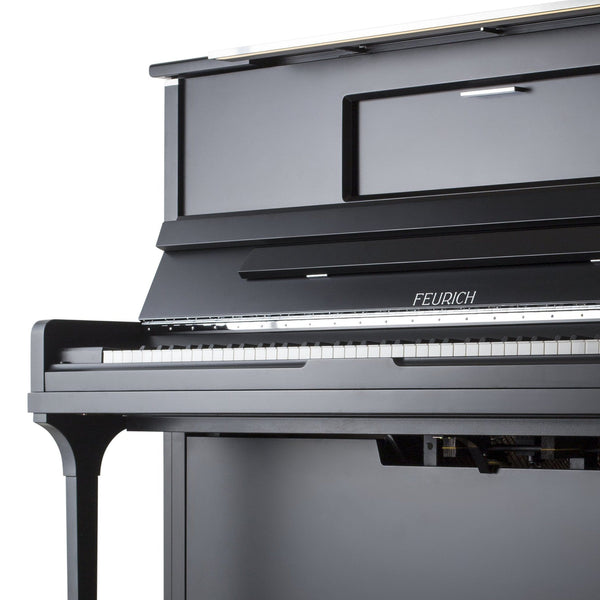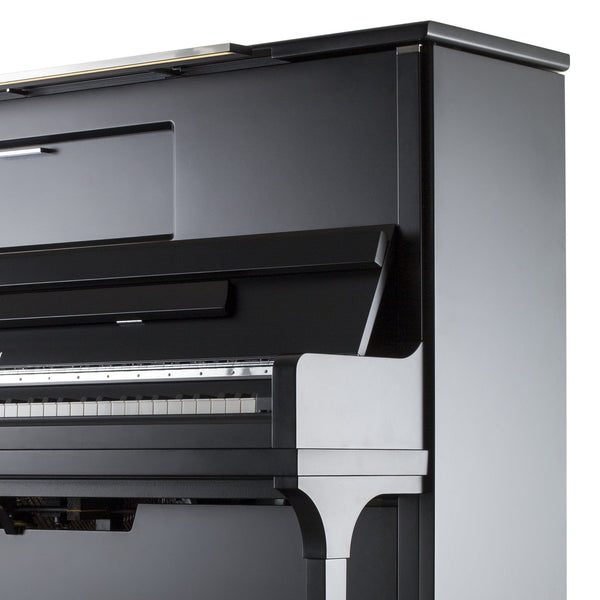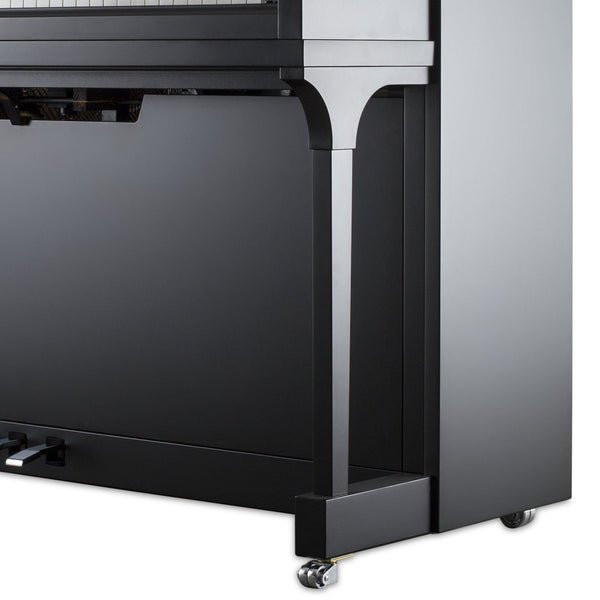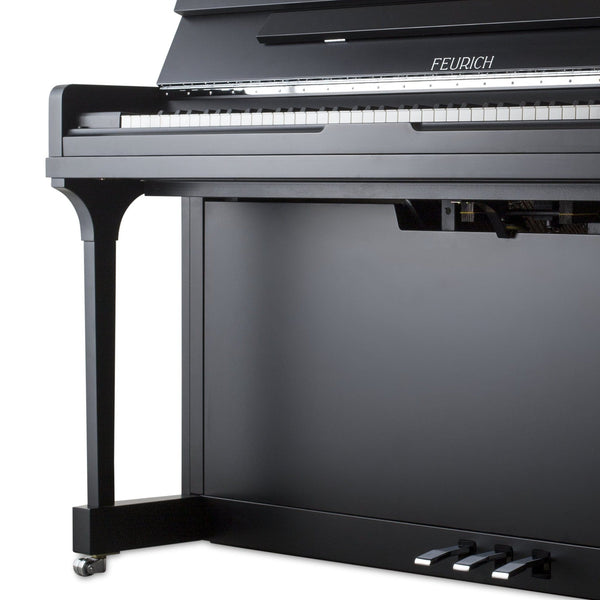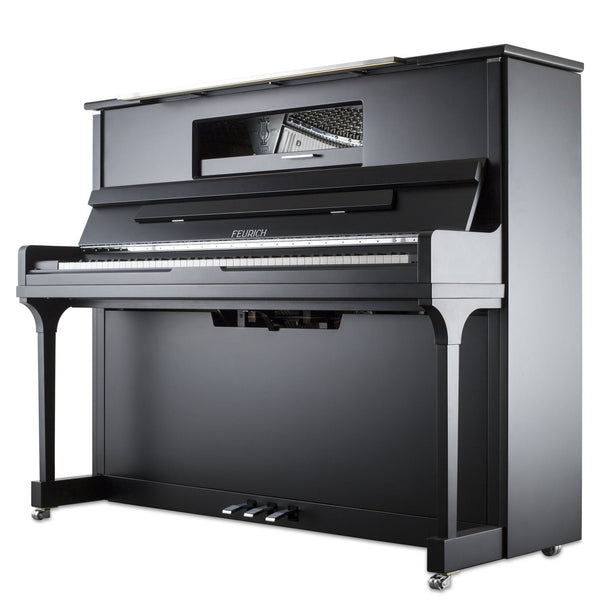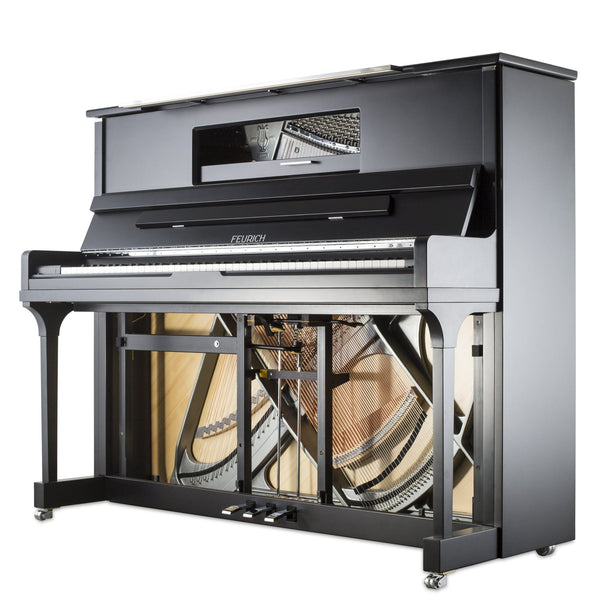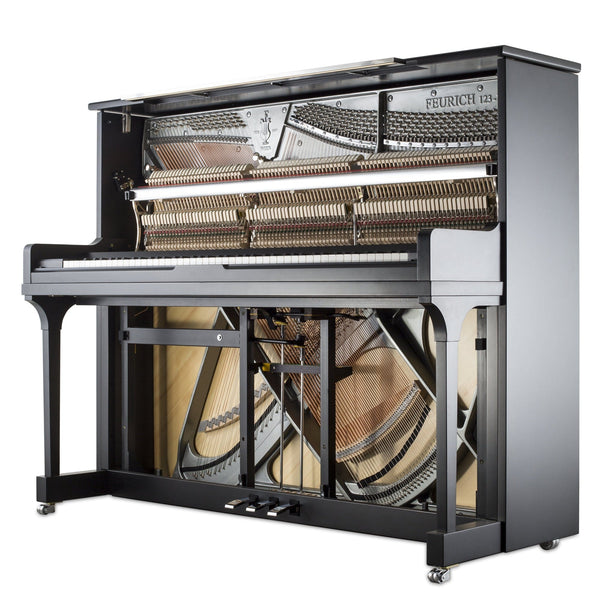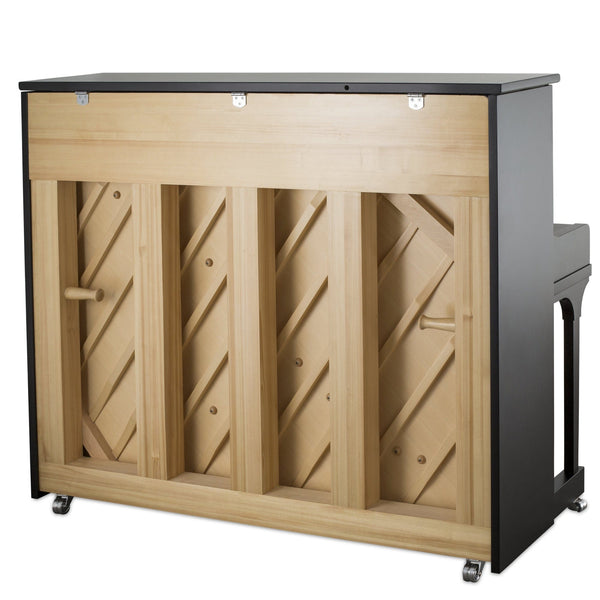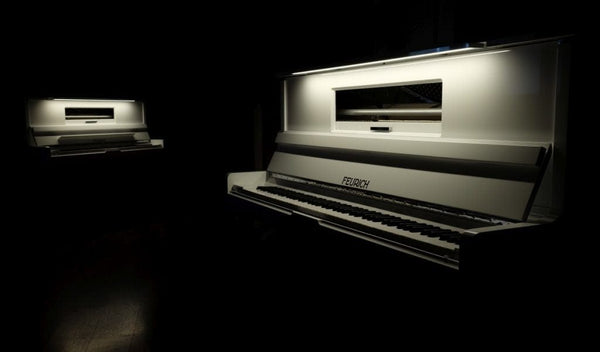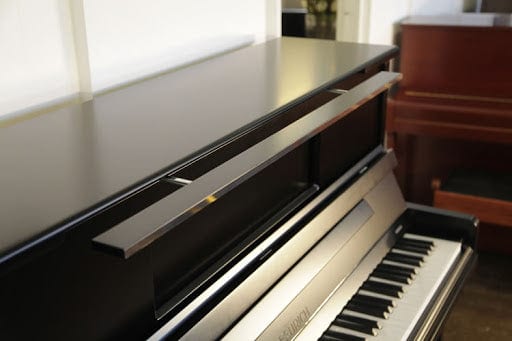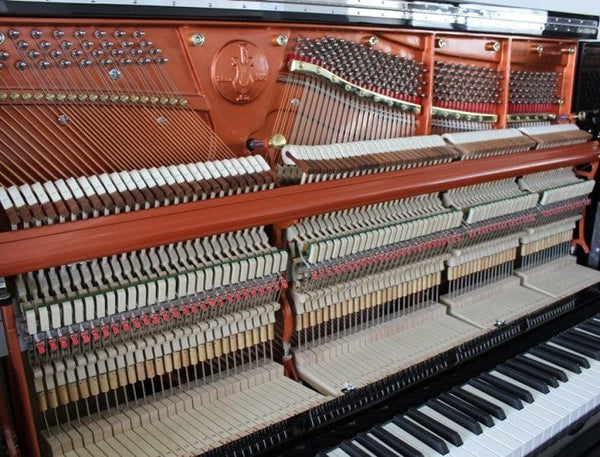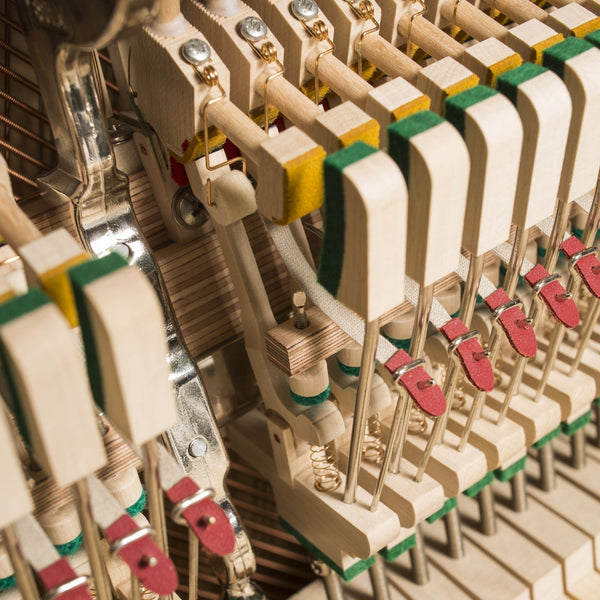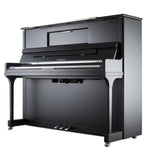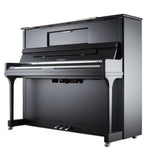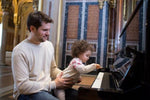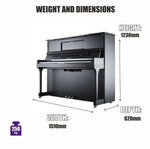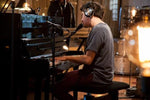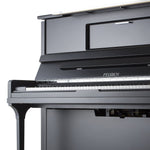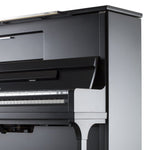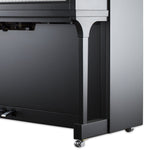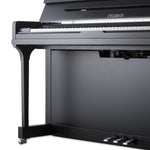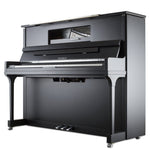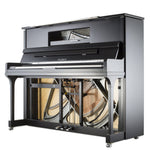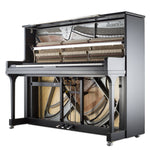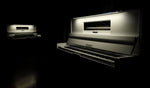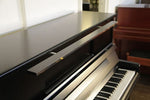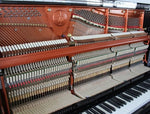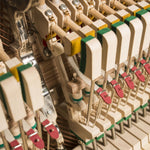 Feurich 123 Vienna Premium Upright Piano; Satin Black
INCLUDES STOOL & HYGROMETER
Product Code: 123#15
RRP £12,900.00
SAVE £1,900.00
Description
Delivery & Lead Times
Spread The Cost With Finance
Description
Feurich 123 Vienna Main Features
Height:
1230mm
Width:
1510mm
Depth:
620mm
Weight:
250 Kg
Soft Close Lid:
No
Number Of Keys:
88
Number of Back Posts:
5
Soundboard:
Spruce
Pedals:
3 - Damper / Soft / Practice
Other Notable Features:
©FEURICH – High Speed KAMM Action for extremely fast repetition
Exclusive RENNER Action
Bechstein hammer heads for an exceptionally rich tone
Built-in Sheet Music LED light
Rust-free Paulello strings Made in France
Opening front panel for better sound transmission
Double caster wheels
Made In:
Vienna Austria
Feurich Guarantee high European manufacturing standards
Silent Option Available?
YES Retro-fitted silent system available - call us for more information
Warranty:
10 Years Parts & Labour when registered with Feurich
Delivery:
Free delivery (Ground floor, England only). Call for other areas / upstairs
Tuning:
Free first in-home tuning & service check after delivery
Preparation & Voicing:
This piano will be prepared and voiced by a Feurich technician on our premises before delivery to you.
Cabinet Finish:
Satin Black & Chrome Fittings
Satin Walnut & Chrome Fittings
Feurich 123 Vienna Premium Upright Piano; Satin Black
Feurich's innovative Vienna 123 upright piano offers a touch that is unmatched in any other upright model we have come across. The custom-made Renner action features an additional spring, allowing for extremely fast repetition - without the key needing to return to its original position. This is something that, until now, has only been possible on grand pianos. Complimenting the revolutionary action is Feurich's beautiful rich and warm tone, as the instruments are made and voiced in Vienna by master technicians.
Feurich 123 Vienna Premium Upright Piano - Made in Austria

The 123 Vienna instrument is made and hand-finished in Feurich's Austrian piano factory under the supervision of Friedrich Steinbauer and Jan Enzenauer - esteemed piano makers known for their craft and attention to detail. Traditional Feurich production processes have been combined with modern piano-building expertise to create this new prestigious range of European manufactured Feurich pianos.
Ultra-Fast Key Response
The 123 Vienna features a custom-made Renner piano action. This action has been designed to give the fastest speed of repetition possible using Feurich's patented High-Speed KAMM Action which means there is no jack stop rail. Also, No lead weights are used in the keys, and there is more angle on the hammer shanks which maximises the effect of gravity when the hammer returns to its resting position. The black and white keys of upright pianos are different lengths which mean different amounts of pressure are required from the player to achieve a similar tonal response. The Feurich Vienna regulates the amount of pressure required for both the black and white keys by the use of different wipes, and therefore the leverage is the same for all keys. This is the first time this technique has been used in the manufacture of an upright piano. The hammerheads have been custom made for the Vienna pianos using high-quality Weickert Felts. Environmentally friendly composite wood materials are used on the black keys to give perfect grip and better absorption of humidity than plastic.
Unique European Case Design
The casing of the Vienna 123 model can be completely removed because the braces, action, and keyboard are all housed in an iron frame. This means parts of the case can be replaced easily. In fact, it is possible to play the piano with no casework attached at all! The standard satin black finish with chrome accents does look truly stunning and the lacquer used has been made by Hesse in Germany.
Built-In Music Lamp
The Feurich 123 Vienna model is fitted with an anti-glare music lamp integrated into the top panel.
Keyboard & Action Key Features:
No key leads used whatsoever.
Balanced key design, with less key weight, means very low inertia
Compensation for the different leverage required due to the difference in length between the black and white keys
More angle on the hammer shanks to maximise the effect of gravity in returning the hammer to its resting position
Custom-designed RENNER hammer heads using Weickert felts
Special durable yellow and orange Action & Keyboard Felts made by Hainsworth in England
Precise touch with a wide dynamic range and incredible speed of repetition
Strung Back made using high-precision CNC techniques in Ningbo/China – Hailun Factory
Rust-free Paulello Strings – Made in France
Very robust back frame system (wooden construction)
V-Bar milled by CNC machines to ensure exact speaking length for bass strings
FEURICH Black Key Surfaces
Environmentally-friendly composite wood materials used
Perfect grip and better absorption of humidity than plastic
The perfect touch – and environmentally friendly too!
FEURICH Casing – Made in Europe
Braces, action, keyboard, and casing all housed inside a new iron frame which allows the casing to be partially or fully replaced
Playing without any casing at all is possible!
Standard colour is black with environmentally-friendly lacquer, made by Hesse in Germany (only Shellac/Alcohol/Pigments)
Environmentally-friendly option to change or replace the casing
Opening on the Front Panel for better Acoustic Transmission
Can be easily lowered to allow direct sound transmission from the soundboard
LED Lamp for the Music Rest (Made in Europe)
Anti-glare
Integrated into the top panel
FEURICH Pedal System (Made in Vienna)
The centred pedal system with short vertical levers, similar to grand pianos
Fine nuances made possible while pedalling
Low level of torsion produced
Direct coupling of the pedal mechanism and the piano action
See The Feurich 123 Upright Piano In Our Specialist Piano Store
When choosing a new piano, there's nothing better than getting your hands on various instruments to ensure you're making the right choice. We keep the Feurich 123 Upright Piano in our specialist piano store, along with other new and used pianos. This means you can compare the sound and feel of a variety of instruments all under one roof. Our showroom is located in Reigate (just off Jct 8 of the M25) .
What to expect when you order your new piano from Bonners
We keep a huge range of Feurich upright and grand pianos in stock in our Reigate piano centre. If the piano you want is available from our stock, delivery is usually arranged within 14 days (often it can be much faster than this).
Following delivery, and after giving the piano ample opportunity to adjust to its new conditions (usually within 4-6 weeks), we will arrange for a tuner to visit you and tune the piano in your home, as well as attend to any other technical issues which may arise due to changes in temperature or humidity.
Part Exchange
Do you already own a piano that you would like to trade-in for a new instrument? Email us details of what you have to partex@bonners.co.uk and we will email you back a part exchange price immediately. Please include photos and the serial number.
Free Feurich Acoustic Piano Delivery
Feurich acoustic piano delivery is free of charge to England addresses where access is simple – ie no steps, stairs or other obstacles that may require additional lifting equipment or manpower. Please contact our piano department directly on 01323 636140 if you would like confirmation of free delivery, or for delivery quotes to addresses outside of England. We can even take away your old piano for you free of charge if required.
Complimentary First Piano Tuning
We want you to be completely happy with your new piano, so we arrange an initial first tuning completely free of charge. After your new Feurich piano has been delivered, we will arrange for a tuner to visit you and tune the instrument in your home. Complimentary tuning must be completed within 8 weeks of the piano being delivered.
Warranty
All Feurich acoustic upright and grand pianos come with a 10-year manufacturer's warranty. The warranty covers all parts and labour. If the piano needs repairing, then we come to your home. Tuning and general maintenance/servicing are not covered by warranty.
Feurich Vienna 123 Dimensions & Weight:
Width 151 x Depth 62 x Height 123 Cm
Weight 250 Kg
Feurich 123 Vienna Main Features
Height:
1230mm
Width:
1510mm
Depth:
620mm
Weight:
250 Kg
Soft Close Lid:
No
Number Of Keys:
88
Number of Back Posts:
5
Soundboard:
Spruce
Pedals:
3 - Damper / Soft / Practice
Other Notable Features:
©FEURICH – High Speed KAMM Action for extremely fast repetition
Exclusive RENNER Action
Bechstein hammer heads for an exceptionally rich tone
Built-in Sheet Music LED light
Rust-free Paulello strings Made in France
Opening front panel for better sound transmission
Double caster wheels
Made In:
Vienna Austria
Feurich Guarantee high European manufacturing standards
Silent Option Available?
YES Retro-fitted silent system available - call us for more information
Warranty:
10 Years Parts & Labour when registered with Feurich
Delivery:
Free delivery (Ground floor, England only). Call for other areas / upstairs
Tuning:
Free first in-home tuning & service check after delivery
Preparation & Voicing:
This piano will be prepared and voiced by a Feurich technician on our premises before delivery to you.
Cabinet Finish:
Satin Black & Chrome Fittings
Satin Walnut & Chrome Fittings
Delivery & Lead Times
Delivery ETA's 
For accurate delivery information, please contact our sales team on sales@bonnersmusic.co.uk or call 01323 639335. As a guide, despatch times are detailed below.
Additional charges will be made for delivery of heavy items to some areas. Charges may also apply to upgrades including (but not limited to) timed deliveries, piano assembly, delivery of large items, and when matching deals from other retailers. If you are unsure about our delivery charges, please contact us.
In Stock Products
Products that are shown as in stock will be sent using our standard delivery service within 2 working days from when payment is received. This excludes piano deliveries with full installation - see below.
Pre-Order Products
Products which are shown as pre-order are not in stock, but can be ordered and reserved for you from the next available shipment. Order today to reserve your place in the queue! Call or email us for the latest lead times on pre-order products.
Digital Piano Deliveries:
We have many flexible delivery options for most delivery pianos, based on your location and whether you require it flat-packed, or fully assembled in your home. Digital piano delivery options are shown at checkout. 
Piano Deliveries
If you purchase a piano which is supplied with full installation, we will contact you once your order is received to arrange a convenient delivery date & time. Delivery & installation is usually within 14 days, but often sooner. Call us for current lead times on pianos.
Digital Piano Deliveries For Self-Assembly
Click here to see our specific information relating to piano deliveries.
If you choose our courier delivery/flat pack delivery method, please be aware that with larger items such as digital pianos, the courier is not contracted to carry them up any steps or stairs. If there are stairs leading to the front door of the delivery address, or you live in an apartment which is not on pavement level, it is your responsibility to arrange transportation from the pavement level to the delivery address. In this instance, the delivery driver may, at their own discretion assist you in carrying the parcels to the delivery address, but they are not contracted nor obliged to do so.
Do you need delivery upstairs, or delivery at a specific time?
For some larger items which need to be delivered upstairs - including pianos, we offer a timed delivery service using our own van and drivers. This service is free on some items and chargeable on others. Call us on 01323 639335 to discuss your specific delivery requirements.
No-one at home?
Our courier will try and deliver your parcel(s) twice. After the second failed attempt, your goods will be returned to our warehouse. If you would like us to try and deliver them again, we will charge the delivery charges associated with your order again.
Delivery Surcharges For Larger Items
For some larger items, delivery surcharges may apply to the following areas: Scotland, Wales, Channel Islands, Isle Of Wight, Cornwall, Ireland, North Of England above Leeds. Call us on 01323 639335 to check before ordering.
Spread The Cost With Finance
If you're set on buying your new instrument, there's no need to get weighed down by the total cost of it straight away. If you break it down into monthly payments over time, it's much more manageable than you might think. And our fixed interest rates mean you'll know exactly what you're paying from the start.
How it works
The finance options available are displayed on our individual product pages - just click the button under the price to see the available options for each product. Finance is available for most new and used instruments over £400.

Pay a fixed deposit, and the rest is split into monthly payments. At the end of your contract when you've made your final payment, the instrument or equipment is all yours. You could own that dream guitar, piano or keyboard sooner than you thought!

Which Finance Options Are Available?
Most products on our website show the available finance options. Some are interest free, and some are interest bearing. The options shown on the site are an example of what is available - if you would like to pay over a different period, give us a call on 01323 639335 and we'll try and arrange a finance option that suits your budget.

How To Apply For Finance
To apply for finance, please add the product to your cart, proceed through checkout and select 'Apply For Finance' as your payment option where you can complete the application form online.

The Lender
Bonners Ltd acts as a credit broker and only offers credit products from Secure Trust Bank PLC trading as V12 Retail Finance. Bonners Ltd is authorised and regulated by the Financial Conduct Authority. Our registration number is 718966. Bonners Ltd is registered in England and Wales 1994113. Registered office 34 North St, Hailsham, East Sussex BN27 1DW.

Secure Trust Bank is registered in England and Wales 541132. Registered office: One Arleston Way, Solihull, B90 4LH. Authorised by the Prudential Regulation Authority and regulated by the Financial Conduct Authority and the Prudential Regulation Authority. Registration number: 204550.
Not all products offered by Secure Trust Bank T/A V12 Retail Finance are regulated by the FCA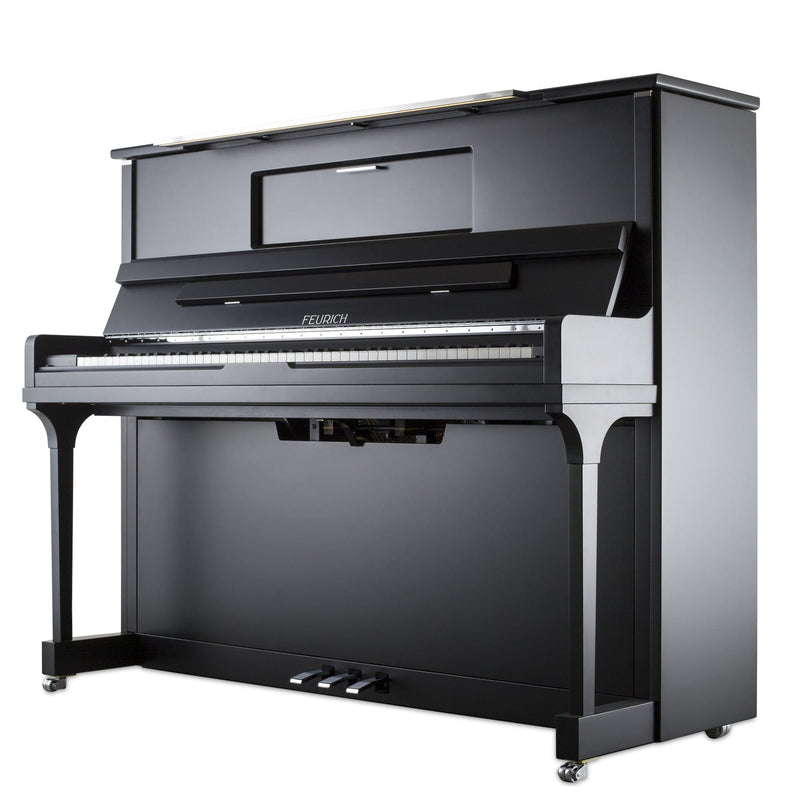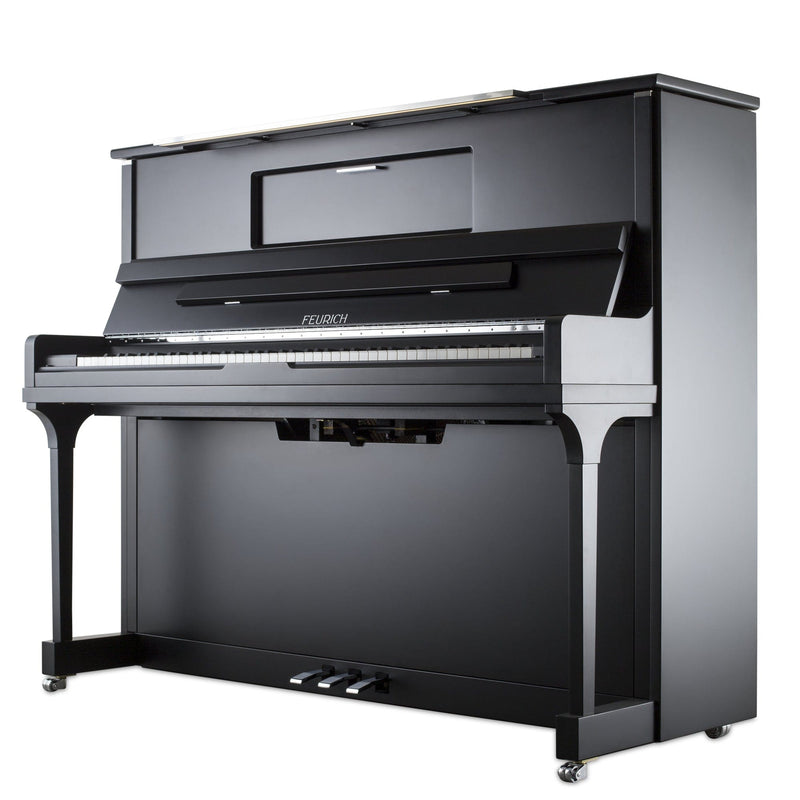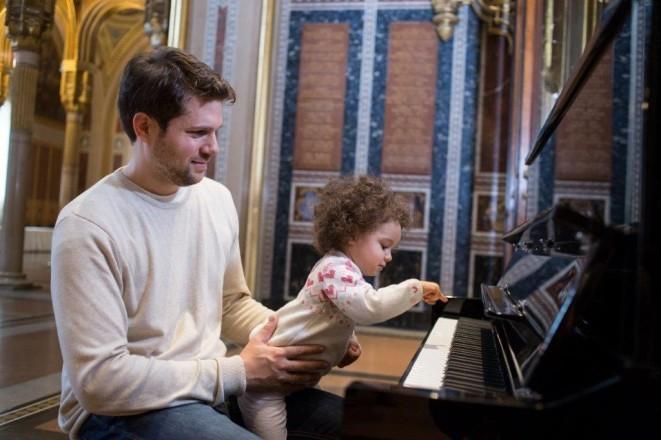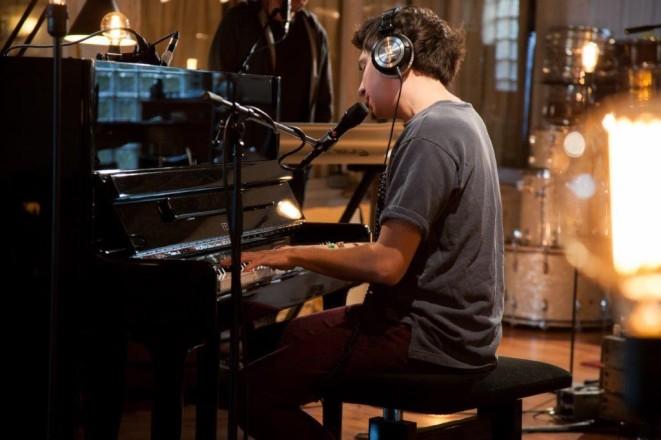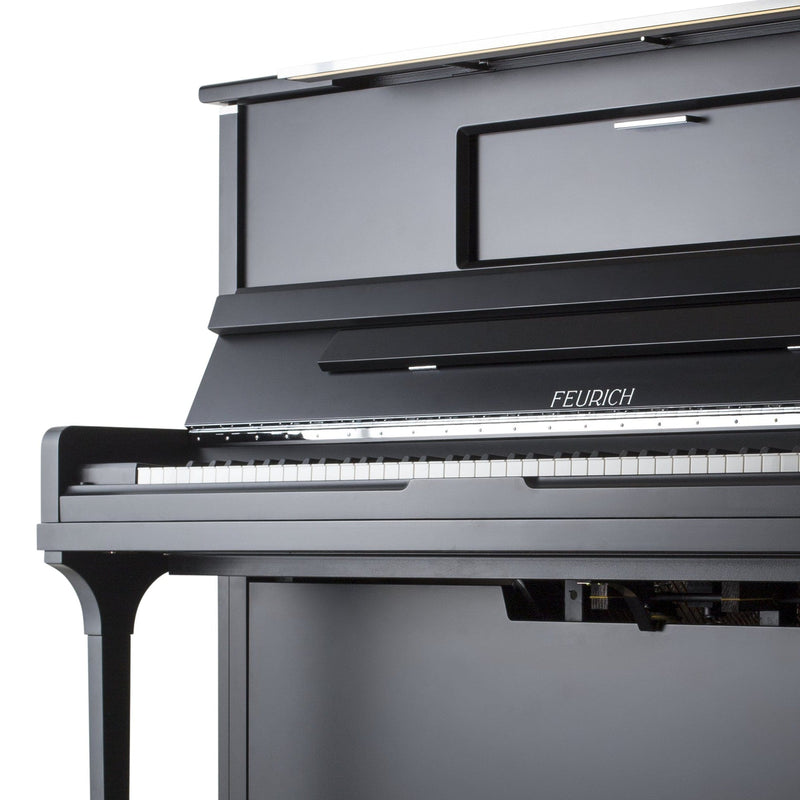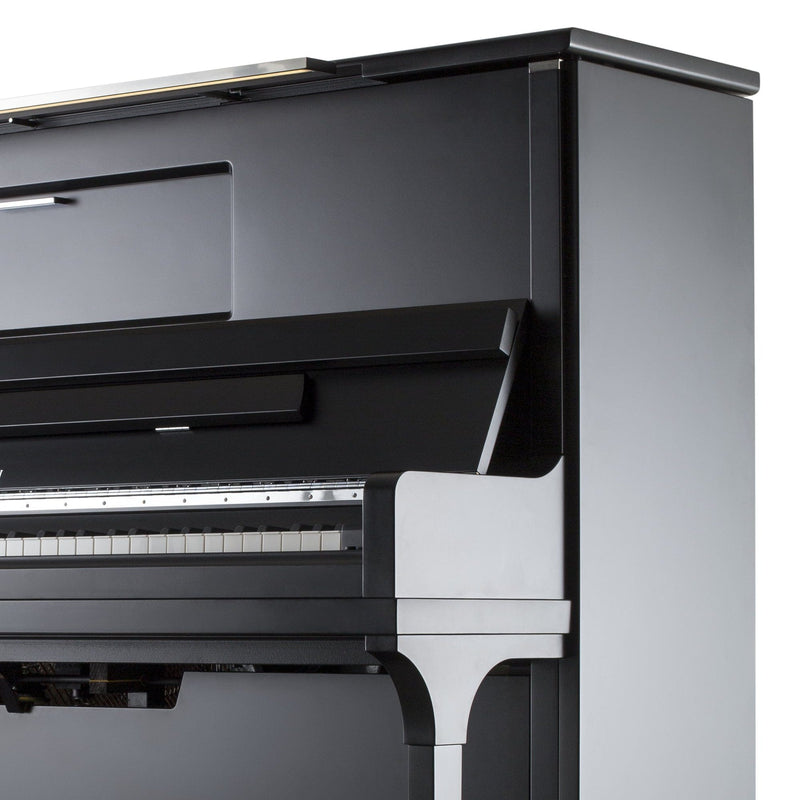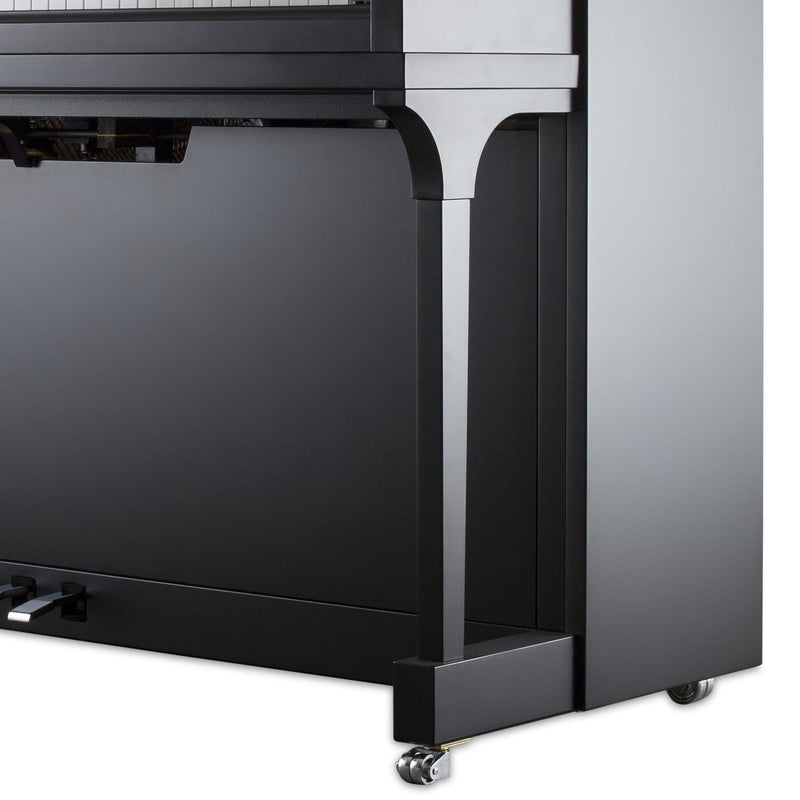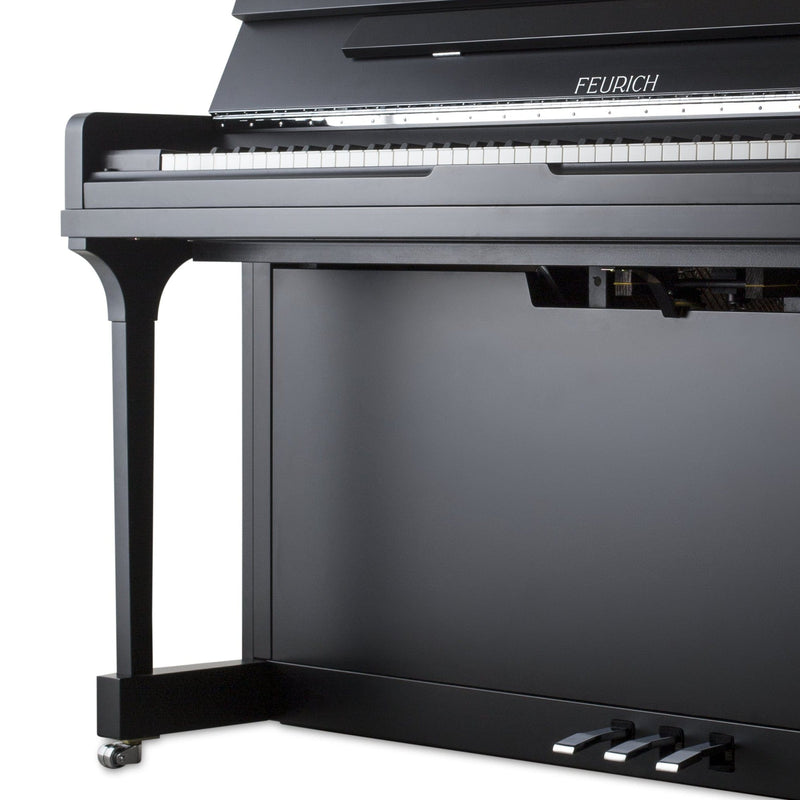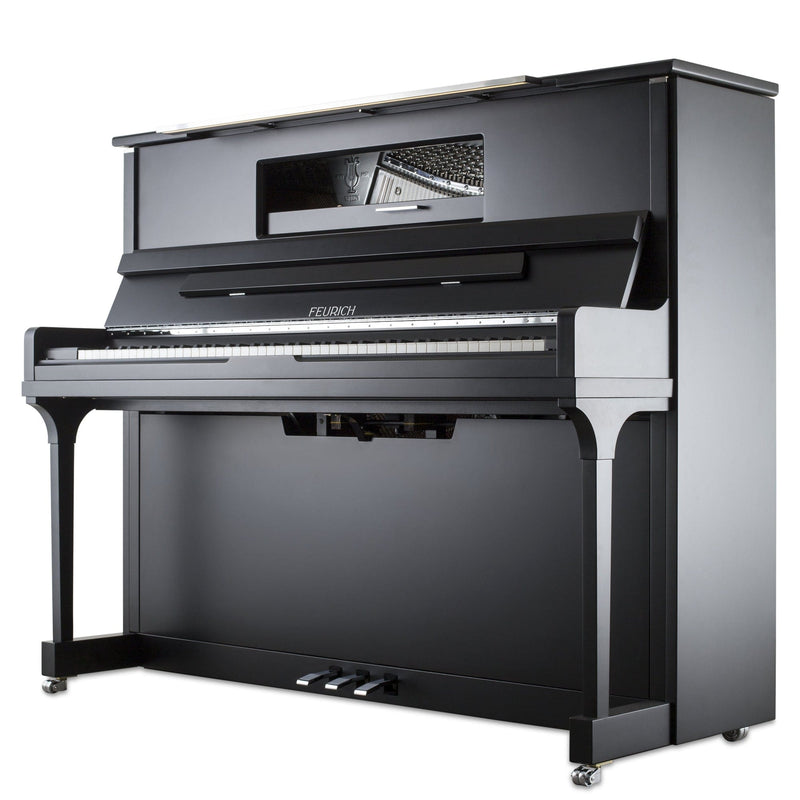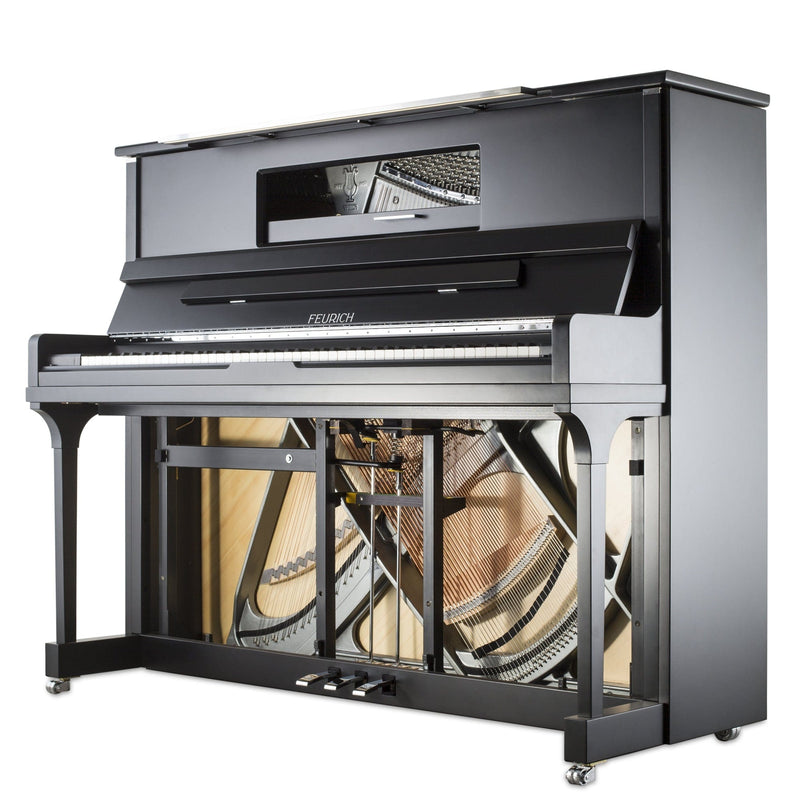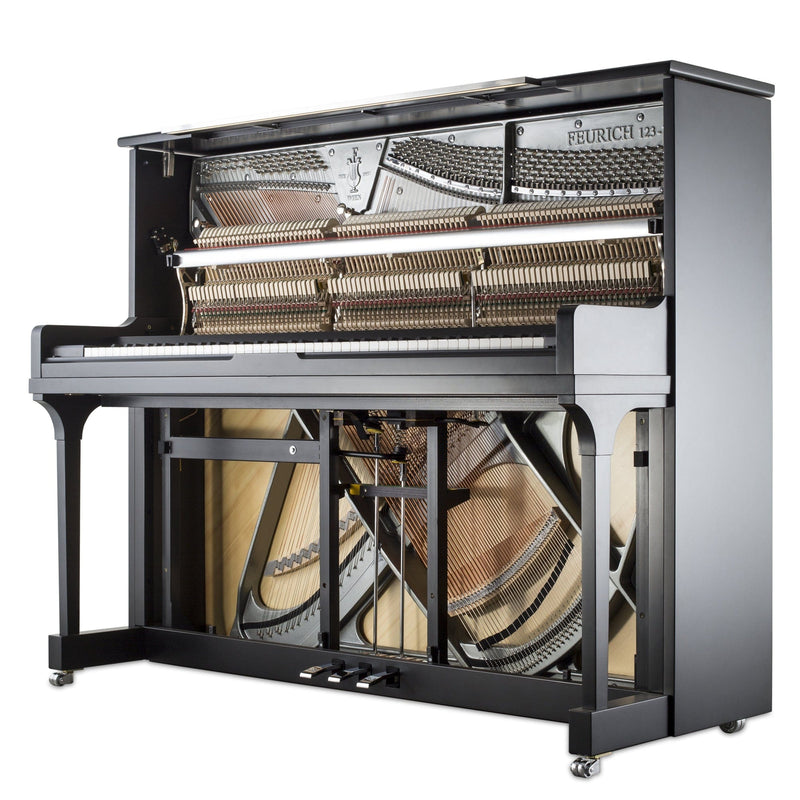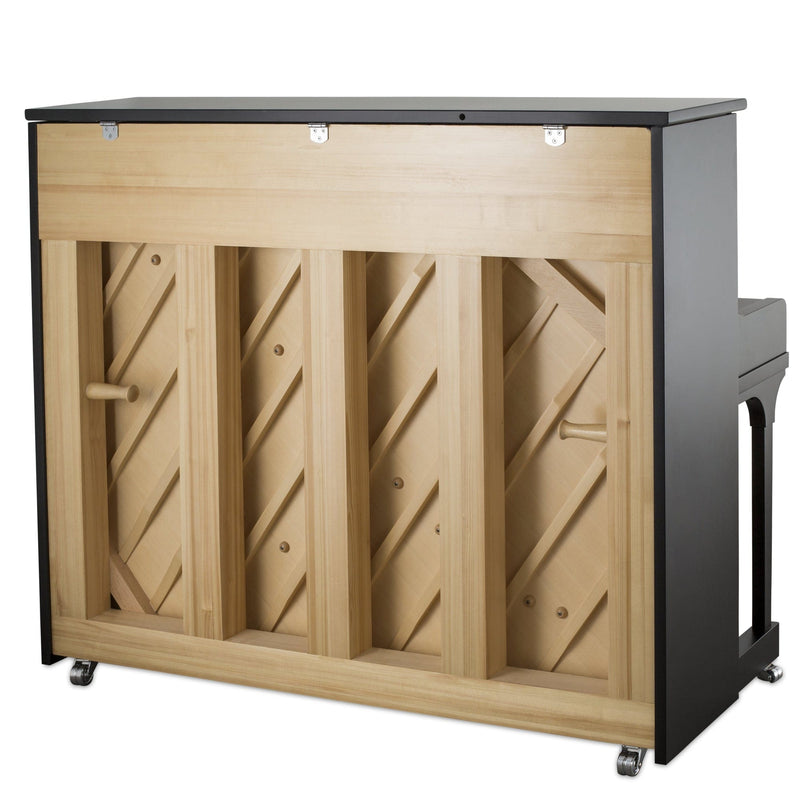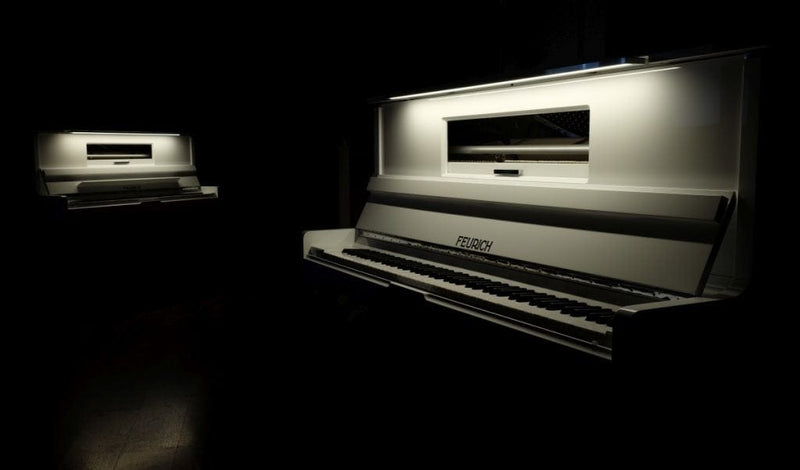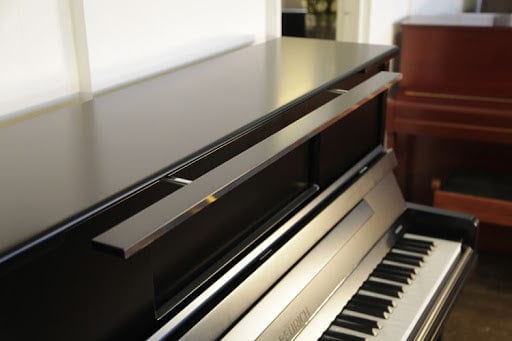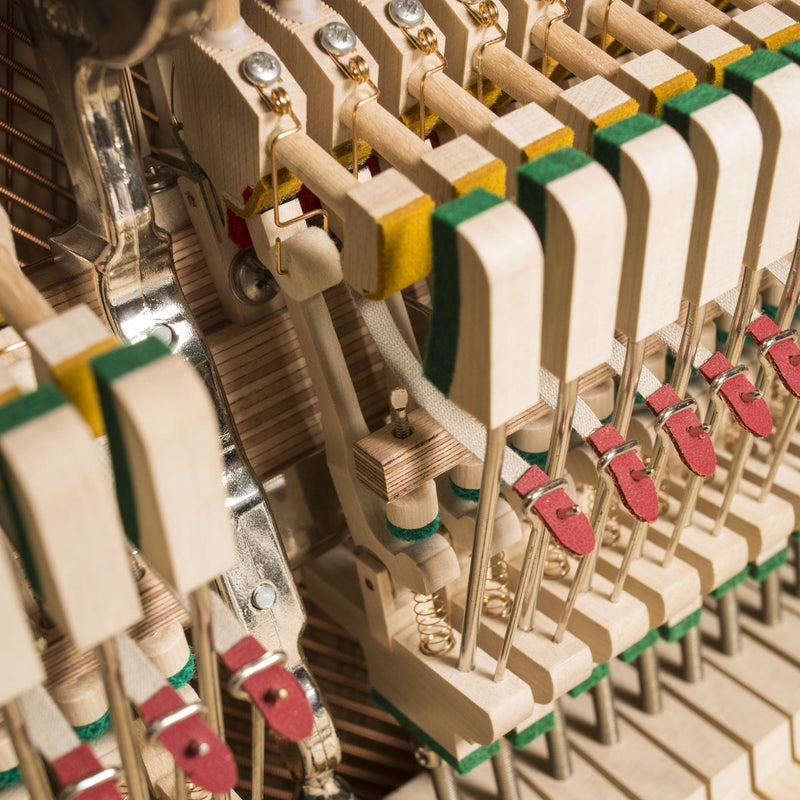 Feurich 123 Vienna Premium Upright Piano; Satin Black
123#15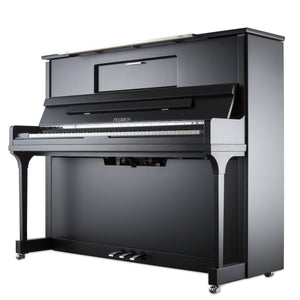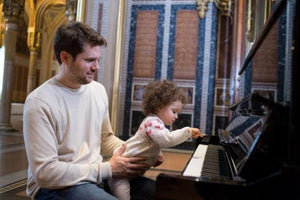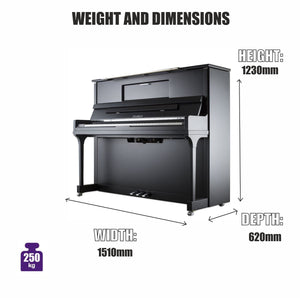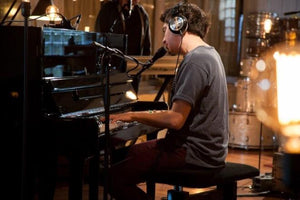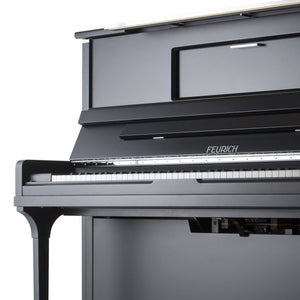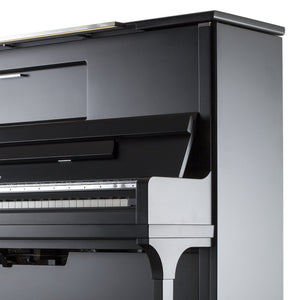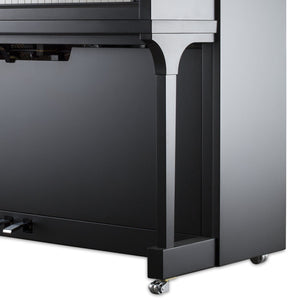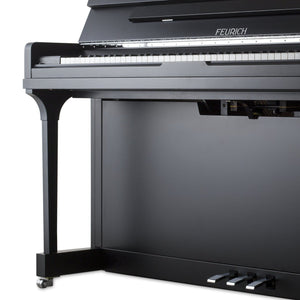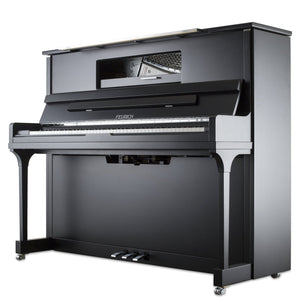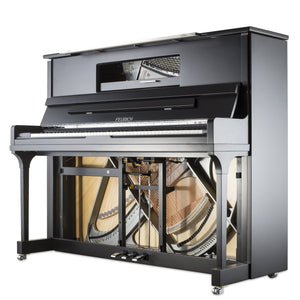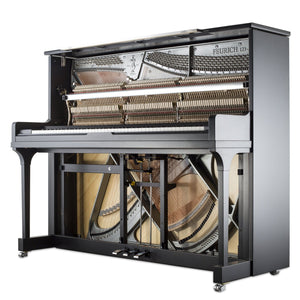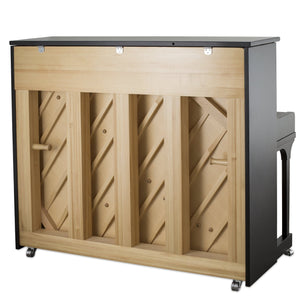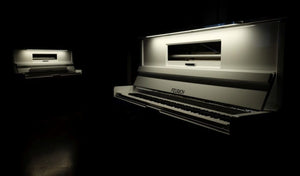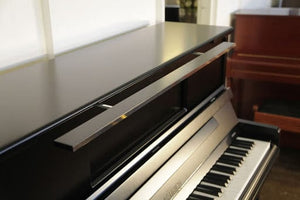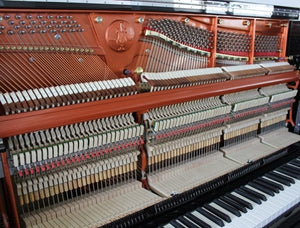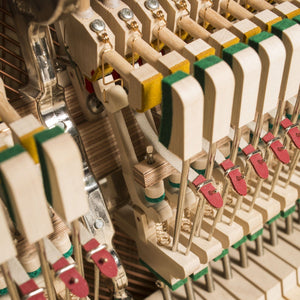 See & Try In Store
46B Albert Road North
Reigate
Surrey
RH2 9EL

1 Ward Road
Bletchley
Milton Keynes
MK1 1JA

*Piano Cabinet Finishes Of Showroom Models May Vary
Request Price Match
We are only too happy to try and match a legitimate UK based musical instrument retailer's quote. We have been in business for over 30 years and will always do our best to be as competitive as possible.
If you have seen a product that you wish to purchase cheaper on another UK based retailer's website or shop, please call us on 01323 639335 or complete the form below. We will try and match (or beat) their quote – and still give you our award-winning service.
Alternatively, complete the form below and we'll get right back to you with our best price. Price matches are dependent upon stock availability.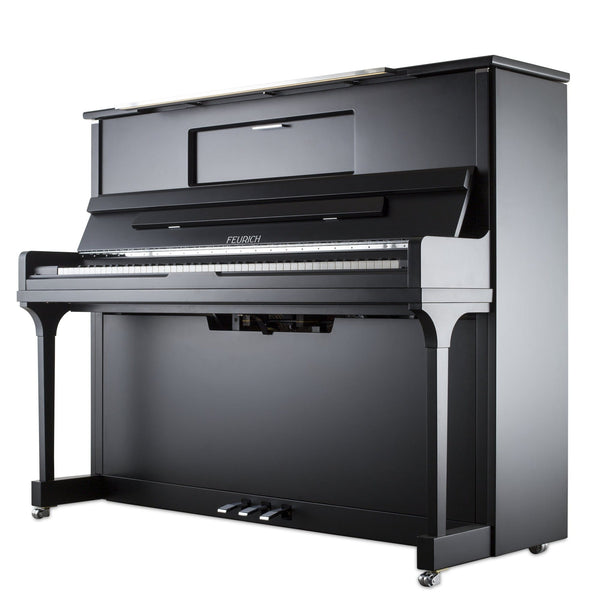 Feurich 123 Vienna Premium Upright Piano; Satin Black
£11,000.00