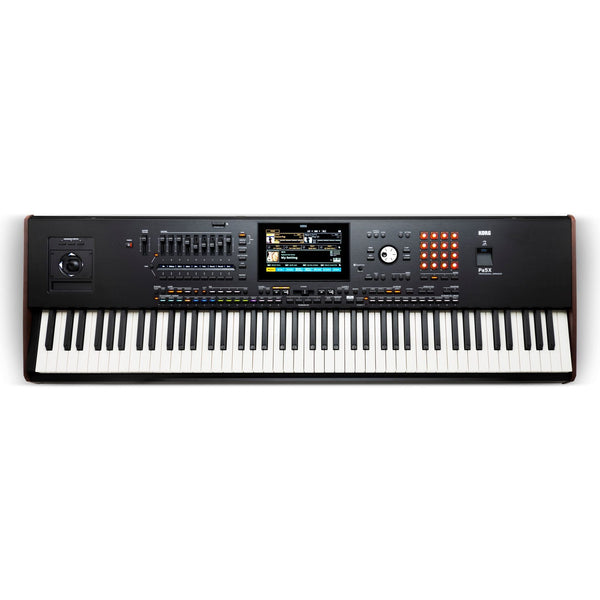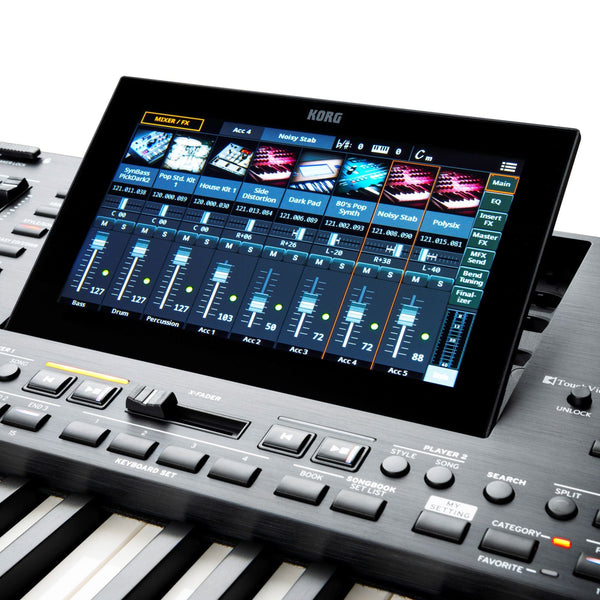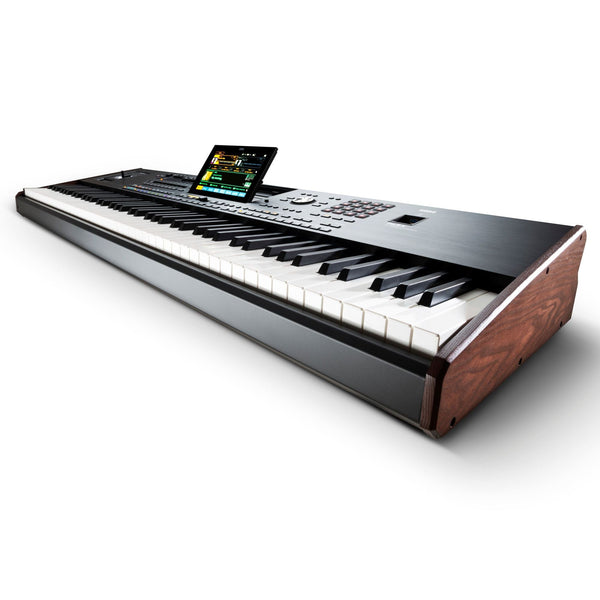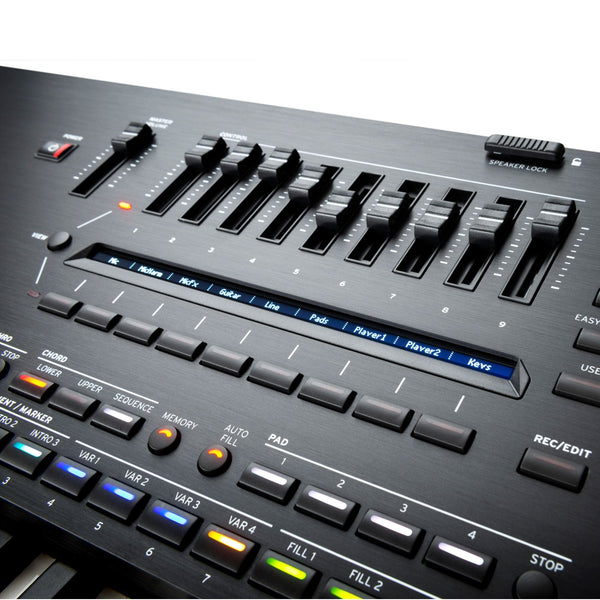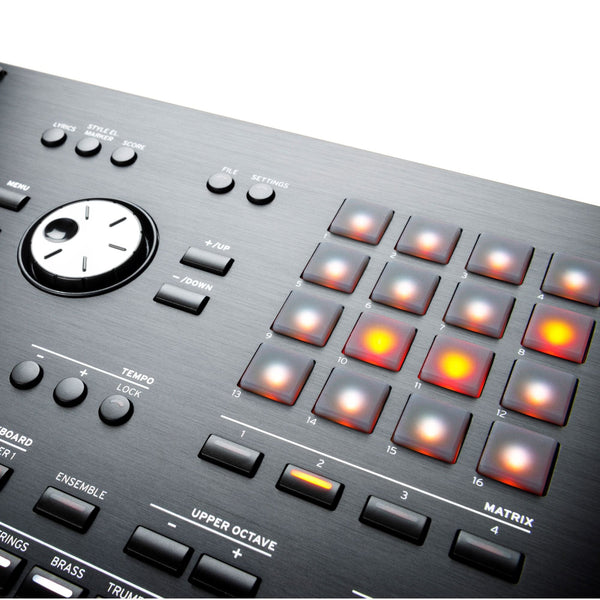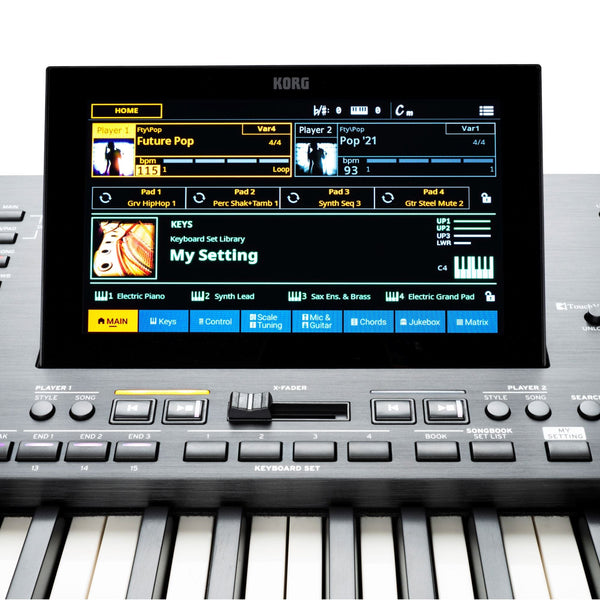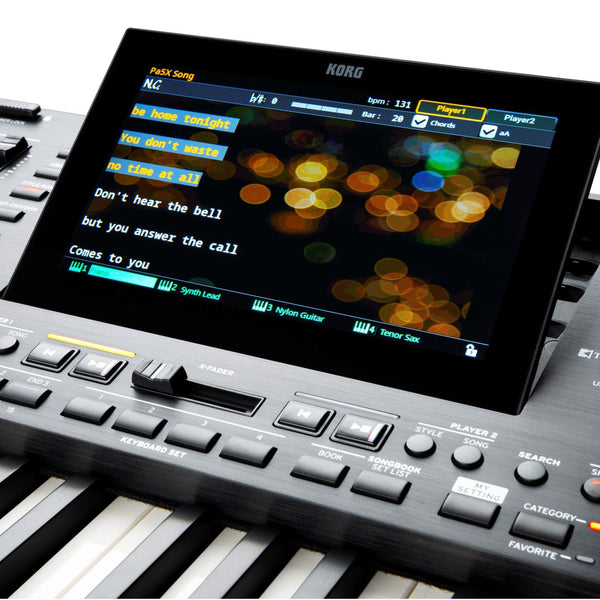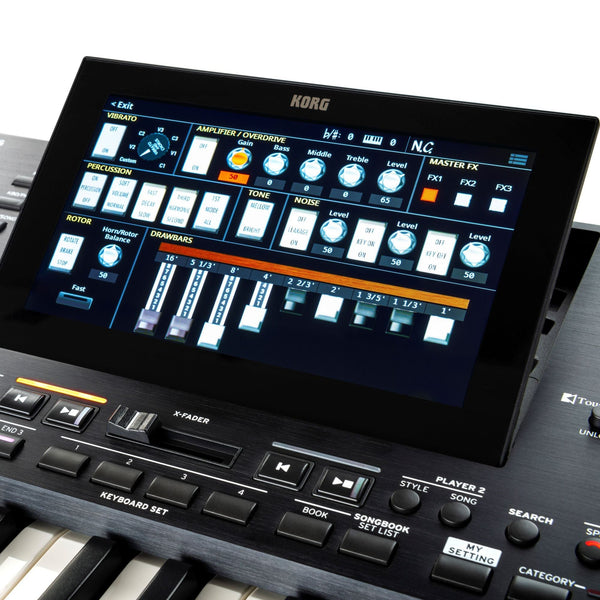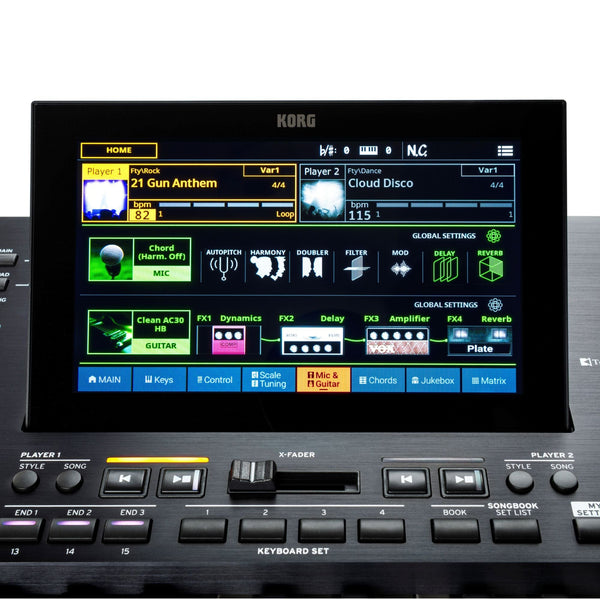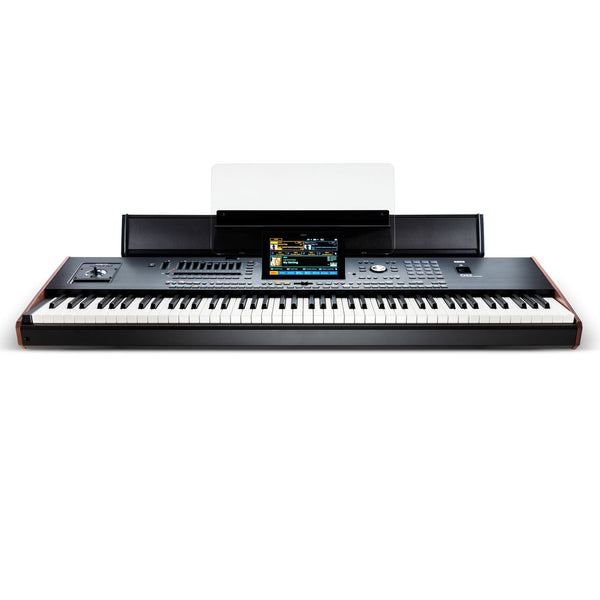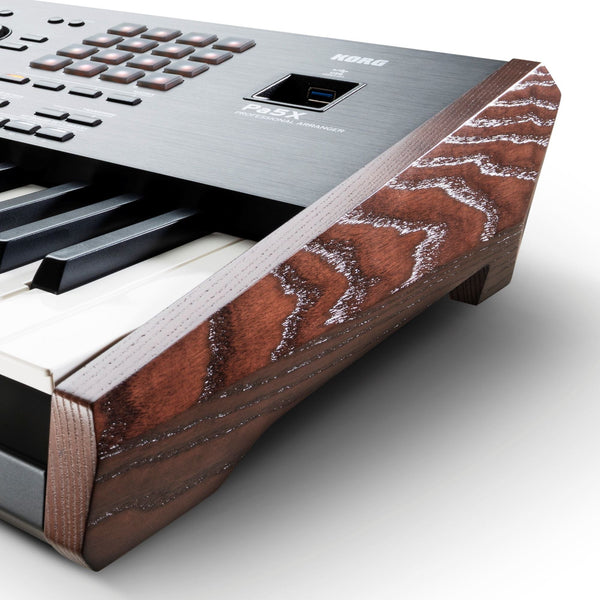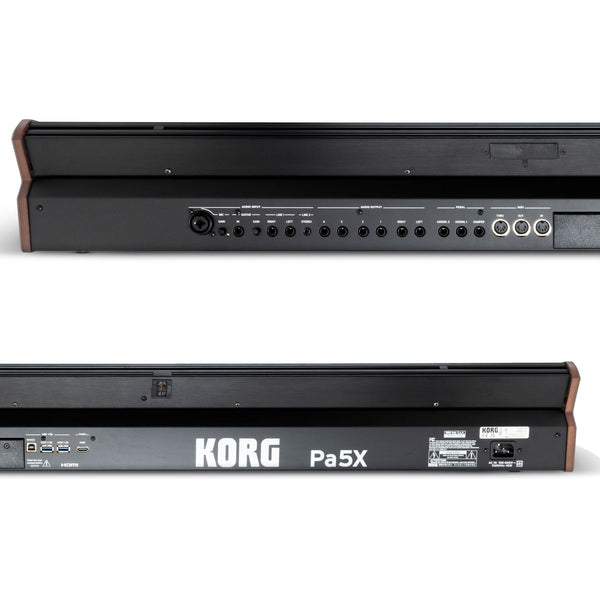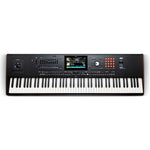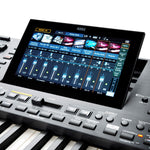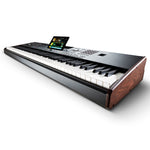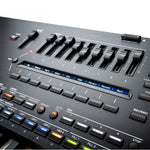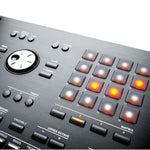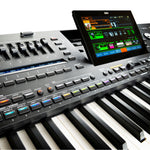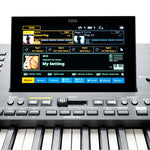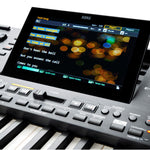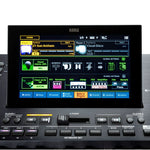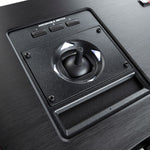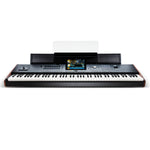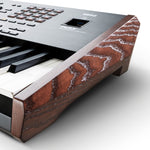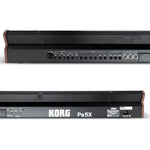 Korg Pa5X 88 Note Arranger Workstation Keyboard
Product Code: PA5X-88
RRP £4,699.00
SAVE £1,110.00
Description
Delivery & Lead Times
Spread The Cost With Finance
Description
Korg PA5x Main Features
Number of Keys
Pa5X 61: 61 keys (C2 – C7) Semi–weighted keys with Aftertouch
Pa5X 76: 76 keys (E1 – G7) Semi–weighted keys with Aftertouch
Pa5X 88: 88 keys (A0 – C8) Hammer action with Aftertouch
Sound Source
Upgradable Operating System
Sound Generator: EDS-XP (Enhanced Definition Synthesis-Expanded)
Polyphony
160 Voices, 160 Oscillators
Sounds
More than 2,200 Factory Sounds
Five multilayer Stereo Acoustic Pianos with Damper/Body Resonance
GM/XG Sound Sets
More than 130 Drum Kits including Ambient Drums and Round Robin-based Drum Kits
User Area: 768 Sounds, 384 Drum Kits
Digital Drawbars: 9 Footages, Percussion, Key On/Off, Leakage, Vibrato/Chorus, Rotary Speaker with Amp Simulator
Quick and Full Sound Editing, Drum Family and Full Drum Kit Editing
500 Factory Sets (Similar to Registrations)
Rhythms
More than 600 Factory Styles, freely programmable
Eight Style Tracks, 4 Keyboard Sets and 4 Pads per Style
Style Elements: 3 Intros, 4 Variations, 4 Fills, 1 Break, 3 Endings
Recording/ Playback
Full-featured, 16-track Sequencer, Song Edit
Supported formats: MID, KAR, MP3 + Lyrics, MP3+G
Lyrics, Score, and Chord data can be displayed on screen, or monitor
Jukebox function
Double MP3 Player and MP3 Recorder
Records MP3 files, including Styles, MIDI Songs, MP3 Songs, Keyboard Sounds, Pads, Matrix, Microphone, Guitar, Effects
Transpose (+6/-5 semitones), Tempo Change (±30%)
Vocal Remover
Internal Memory
Internal Drive: 1 GB
Expandability
Micro SD Card (not included)
USB Flash Drive (not included)
Other Notable Features
Case: Aluminum case with wooden side panels
Crossfade with X-Fader Balance control between Songs and/or Styles
Song Book: Fully programmable based on Styles, Songs, with Artist and Genre tags
Compatibility: Legacy Pa-Series models: Styles, Keyboard Sets (Performances), Sounds (Programs), Songs, Pads
Factory: More than 400 Pads
16 Matrix Pads, 4 Preset buttons
Scale Controls: On-screen Quarter Tone and Arabic Scale, memorized & assignable to any button or footswitch
Displat Screen: 8" Wide capacitive color TouchView™ TFT, 800 x 600 resolution
Microphone: Technology by Shift Audio: Compressor, EQ, Gate, Four-part Harmonizer, Doubler, Filter, Modulation, Delay, Reverb, AutoPitch
Parts
3 Part Upper Layer
1 Part Lower Layer
Bluetooth
No
Chord Looper
Yes
Sampling
User PCM Sample memory:
4 GB of data, equivalent to 8 GB linear when compressed
Loads KORG, WAV, AIFF and SoundFont™ formats
Saves KORG, WAV and AIFF formats
Full Edit, Time Slice, Sampling features
Pitch Bend, Modulation
Joystick (Pitch + Modulation), Ribbon, 3 Assignable Switches
Control Knobs
9 Assignable Sliders, 9 Assignable Buttons, Strip Display; 4 Preset + 1 User settings
Master Volume, Octave Transpose, Master Transpose, Dial, Up/+, Down/-
Inputs/Outputs
INPUT:
Mic: Mono with Gain control and Phantom Power (Combo XLR, balanced)
Guitar: Mono with Gain control (1/4"" jack, unbalanced)
Line 1: Left/Right (1/4"" jacks, balanced)
Line 2: Stereo (1/8"" mini-jack, unbalanced)
OUTPUT:
Line: Main Left/Right, Separate Outs 1/2/3/4 (1/4"" jacks, balanced) Headphones (1/4"" jack)
OTHER:
HDMI connector
IN, OUT, THRU standard MIDI connectors
USB to MIDI, through the USB Device port
USB Type A: 1 front, 2 rear
Type B: 1 rear
Speakers
PaAS (optional): 980 x 180 x 140 mm
Included Accessories
AC Power Cable, Music Stand, Quick Guide manual
Dimensions
Pa5X-88: 1,262.0 x 396.4 x 146.0 mm
Pa5X-76: 1,233.1 x 374.3 x 126.8 mm
Pa5X-61: 1,021.1 x 374.3 x 126.8 mm
Weight
Pa5X-88: 20.1 kg
Pa5X-76: 17.4 kg
Pa5X-61: 15.1 kg
Korg PA5X 88 Note Arranger Workstation Keyboard
Introducing the most powerful Korg Professional Arranger Keyboard to date - enter the PA5x. Featuring the most advanced sound generator (EDS-X) ever inside a Korg arranger keyboard (sharing many attributes with their Nautilus & Kronos pro-grade synthesizers) and 600 advanced high-quality musical styles that are a huge improvement over previous generation instruments, the PA5x is a powerhouse of musical creativity.
---
The PA5x is without doubt the most powerful arranger keyboard I have ever played. The sounds are nothing short of awesome, and the complete flexibility Korg has given users to mix, match, edit and manipulate the onboard styles & content means this keyboard will always inspire musicians for many years to come.
---


PA5x is available with a choice of three different keyboard lengths, 61 Keys, 76 Keys, or a fully weighted 88-key piano keyboard. All versions can be used on stage, in the studio or add the optional powerful PAaS speaker system, and ST-SV1 stand to create the complete home setup with astounding sound quality. Featuring a robust metal chassis finished with solid wood end panels, the Korg PA5x oozes quality in every detail.

A new high-definition colour display with a redesigned operating system, 16 multi-pad controllers, a dual sequencer with a crossfader that also allows two styles to be played simultaneously, powerful vocal effects with harmonizer & vocoder, audio file import, export and playback, 24-oscillator voices with full synthesizer-type editing, and multiple hands-on controllers elevates the PA5x into the arena of professional stage keyboards never before achieved by any other instrument.

Part Exchange Your Keyboard
If you own a keyboard that you would like to trade in for a new Korg PA5x, then email us details of what you have to partex@bonnersmusic.co.uk and let us know if you still own the original carton and packaging. We may be able to collect your keyboard at the same time as delivering your new instrument, so you might be able to get your hands on a new Korg PA5x sooner than you thought. Call us on 01323 639335 to discuss part exchange options.

Book Your Korg PA5x Demo in Store By Appointment
Fancy some one-on-one time with the new Korg PA5x? If you'd like to test drive this awesome keyboard before committing to purchase, email sales@bonnersmusic.co.uk or call us on 01323 639335 to arrange an appointment to have some hands-on time in our award-winning stores. You can see the PA5x at our Eastbourne, Milton Keynes or Reigate stores by appointment only,
Upgrade to 5 Years Warranty
All brand new Korg Pa5X keyboards are supplied as standard with a two-year return to base warranty. This can be upgraded free of charge to 5 years upon registration of your purchase with the manufacturer within 90 days of purchase by completing the form at this link.

New Software Version
Korg has announced that they will release firmware updates. This free-of-charge downloadable update will add new features to the keyboard and improve overall system stability.

Here's a list of the enhancements and changes included with v1.1.0:


List view for all selections, including sorting options
Mixer shortcut tab for fast mixer access
Improvements to the speed of Style selection
Improvements to the speed of Style save functions
Improvements to the speed of Song selection
Song Book and Set List Improvements: (Save and change KBD-Sets, Intro-selection, Set-List speed, etc.)
Pad-select buttons on Main-screen
Pa4X SET import improvements
Style-sync of two Styles using tempo-lock
Drum Editor Improvements
Addition of independent Vocal Processor levels (Reverb and Harmony as on Pa4X)
Improved stability in Style Record Mode
Chord scanning for Standard MIDI Files (SMF) can be disabled
Additional OS refinements and stability improvements

More Details……

EDS-X Sound Engine
Thanks to a newly-developed EDS-XP sound engine (Enhanced Definition Synthesis – Expanded), the sounds in Pa5X need to be heard to be believed. This powerful technology, alongside 24 stereo oscillators and 160-note polyphony, delivers the detailed nuances of instrument performance like never before. Drawing on Kronos, Nautilus and SV2, Pa5X has massive sound libraries across every genre, from pianos to EPs, orchestral, synthesized sounds and more.

A new drawbar organ section even offers realistic controls and a sound which benefits from the stunning effects found within Pa5X. Smooth Sound Transition ensures seamless changes of sound and style, while Sound Controller 3 helps give an unprecedented level of sonic realism.

In addition to more than 2,200 factory sounds, Pa5X features a sampler and can be expanded through compatibility with Wav, AIFF and SF2 samples. Detailed onboard editing functionality gives the possibility of fine-tuning your sounds, even offering the capability to transform an audio loop into a percussive kit.

Styles
Pa5X features more than 600 backing styles, each with three introductions, four variations, four fills, a break, and three endings. Covering a breath-taking array of musical genres, from pop, classic pop and ballads, to jazz, big band and movie soundtracks, Pa5X provides countless hours of musical inspiration and performance.

New drum and percussion sounds benefit from the use of technology based on round-robin sampling, meaning that no two drum hits are equal. This, combined with the ability to edit each part of the drum kit individually, gives new and recreated styles a fresh sound that you can make your own.

Pa5X's chord recognition system can be as simple or advanced as you want it to be; from a single finger, to an Expert mode able to recognise some of the most complex harmonies. With a chord sequencer and hundreds of pre-made chord progressions, you'll never be short of inspiration.

Dual Players
Thanks to two players and exclusive XDS crossfade control, Pa5X can play two styles, MIDI files, or MP3 files simultaneously and in any combination! These two players can be mixed or can be used to play a song while another one is waiting to start. All while the Pa5X's sound engine ensures transitions happen seamlessly.

Lyrics, chords, score and markers
Key performance information is displayed on an immersive colour touch screen and can also be outputted to an external display thanks to a standard HDMI output. A wide variety of lyric formats are supported, and scores are automatically generated from MIDI song files. Markers allow for quick navigation through songs, while the currently playing chord is displayed – including during automatic introductions and endings.

Real-Time Controls
Faders, switches, real and virtual matrices of real-time controls, the joystick, and the ribbon controller can all be assigned to modulate any parameter of your sound. This provides precise control of the most subtle nuances and articulation.

Pa5X features a fully programmable control section with nine faders and nine buttons. Freely assignable, the current function is shown on an auxiliary strip display so that you always know what you have under your fingertips – even if you are on a different page on the main display.

Songbook - Store Your Settings!
Songs, styles and sounds can be saved into the Songbook. This database-like system can then be organised into setlists for specific performances, types of music, or any other situation where quick recall of settings is needed. It is even possible to synchronise the songbook with external score readers on tablets, allowing you to recall settings from a digital music book.

Mixer & Effects
Pa5X houses a vast array of studio-level effects, with 10 insert effects, 3 master effects and one finalising stage for each of the two players! Furthermore, keyboard sets can use up to 3 insert and 3 master effects. Thanks to an ongoing collaboration with Waves Audio®, Pa5X benefits from best-in-class mastering at the last stage in the audio output, resulting in a polished and high-production quality sound.

Microphone & Guitar Inputs
A microphone and guitar can be connected simultaneously to the Pa5X, where both inputs have dedicated onboard effects. Vocal processing in Pa5X is provided by Shift Audio, industry leaders in vocal algorithms. The result is incredibly lifelike four-voice harmonies
that recreate the feel of real backing vocals, alongside a new Auto Pitch feature.

The separate guitar input has its own gain control and a stack of four insert effects. A huge library of guitar effects is available, including legendary Vox amps, vintage pedals and amp sims. Settings for both microphone and guitar inputs can be saved within a Songbook entry for quick recall.

inputs & Outputs
Pa5X has a huge selection of audio, control, and storage connections. MIDI and USB can be used for controllers or storage devices, while HDMI can connect to an external display. XLR, jack and mini-jack audio inputs are ideal for other keyboards, condenser and dynamic microphones, guitars, smartphones, and tablets.

Pa5X has two primary balanced outputs to connect to powered speakers or PA systems, and a further four separate line outputs are available to handle sounds separately. Three pedal inputs can be used for damper pedals (with half-pedal support), footswitches, volume or expression pedals.




Korg PA5x Main Features
Number of Keys
Pa5X 61: 61 keys (C2 – C7) Semi–weighted keys with Aftertouch
Pa5X 76: 76 keys (E1 – G7) Semi–weighted keys with Aftertouch
Pa5X 88: 88 keys (A0 – C8) Hammer action with Aftertouch
Sound Source
Upgradable Operating System
Sound Generator: EDS-XP (Enhanced Definition Synthesis-Expanded)
Polyphony
160 Voices, 160 Oscillators
Sounds
More than 2,200 Factory Sounds
Five multilayer Stereo Acoustic Pianos with Damper/Body Resonance
GM/XG Sound Sets
More than 130 Drum Kits including Ambient Drums and Round Robin-based Drum Kits
User Area: 768 Sounds, 384 Drum Kits
Digital Drawbars: 9 Footages, Percussion, Key On/Off, Leakage, Vibrato/Chorus, Rotary Speaker with Amp Simulator
Quick and Full Sound Editing, Drum Family and Full Drum Kit Editing
500 Factory Sets (Similar to Registrations)
Rhythms
More than 600 Factory Styles, freely programmable
Eight Style Tracks, 4 Keyboard Sets and 4 Pads per Style
Style Elements: 3 Intros, 4 Variations, 4 Fills, 1 Break, 3 Endings
Recording/ Playback
Full-featured, 16-track Sequencer, Song Edit
Supported formats: MID, KAR, MP3 + Lyrics, MP3+G
Lyrics, Score, and Chord data can be displayed on screen, or monitor
Jukebox function
Double MP3 Player and MP3 Recorder
Records MP3 files, including Styles, MIDI Songs, MP3 Songs, Keyboard Sounds, Pads, Matrix, Microphone, Guitar, Effects
Transpose (+6/-5 semitones), Tempo Change (±30%)
Vocal Remover
Internal Memory
Internal Drive: 1 GB
Expandability
Micro SD Card (not included)
USB Flash Drive (not included)
Other Notable Features
Case: Aluminum case with wooden side panels
Crossfade with X-Fader Balance control between Songs and/or Styles
Song Book: Fully programmable based on Styles, Songs, with Artist and Genre tags
Compatibility: Legacy Pa-Series models: Styles, Keyboard Sets (Performances), Sounds (Programs), Songs, Pads
Factory: More than 400 Pads
16 Matrix Pads, 4 Preset buttons
Scale Controls: On-screen Quarter Tone and Arabic Scale, memorized & assignable to any button or footswitch
Displat Screen: 8" Wide capacitive color TouchView™ TFT, 800 x 600 resolution
Microphone: Technology by Shift Audio: Compressor, EQ, Gate, Four-part Harmonizer, Doubler, Filter, Modulation, Delay, Reverb, AutoPitch
Parts
3 Part Upper Layer
1 Part Lower Layer
Bluetooth
No
Chord Looper
Yes
Sampling
User PCM Sample memory:
4 GB of data, equivalent to 8 GB linear when compressed
Loads KORG, WAV, AIFF and SoundFont™ formats
Saves KORG, WAV and AIFF formats
Full Edit, Time Slice, Sampling features
Pitch Bend, Modulation
Joystick (Pitch + Modulation), Ribbon, 3 Assignable Switches
Control Knobs
9 Assignable Sliders, 9 Assignable Buttons, Strip Display; 4 Preset + 1 User settings
Master Volume, Octave Transpose, Master Transpose, Dial, Up/+, Down/-
Inputs/Outputs
INPUT:
Mic: Mono with Gain control and Phantom Power (Combo XLR, balanced)
Guitar: Mono with Gain control (1/4"" jack, unbalanced)
Line 1: Left/Right (1/4"" jacks, balanced)
Line 2: Stereo (1/8"" mini-jack, unbalanced)
OUTPUT:
Line: Main Left/Right, Separate Outs 1/2/3/4 (1/4"" jacks, balanced) Headphones (1/4"" jack)
OTHER:
HDMI connector
IN, OUT, THRU standard MIDI connectors
USB to MIDI, through the USB Device port
USB Type A: 1 front, 2 rear
Type B: 1 rear
Speakers
PaAS (optional): 980 x 180 x 140 mm
Included Accessories
AC Power Cable, Music Stand, Quick Guide manual
Dimensions
Pa5X-88: 1,262.0 x 396.4 x 146.0 mm
Pa5X-76: 1,233.1 x 374.3 x 126.8 mm
Pa5X-61: 1,021.1 x 374.3 x 126.8 mm
Weight
Pa5X-88: 20.1 kg
Pa5X-76: 17.4 kg
Pa5X-61: 15.1 kg
Delivery & Lead Times
Delivery ETA's 
For accurate delivery information, please contact our sales team on sales@bonnersmusic.co.uk or call 01323 639335. As a guide, despatch times are detailed below.
Additional charges will be made for delivery of heavy items to some areas. Charges may also apply to upgrades including (but not limited to) timed deliveries, piano assembly, delivery of large items, and when matching deals from other retailers. If you are unsure about our delivery charges, please contact us.
In Stock Products
Products that are shown as in stock will be sent using our standard delivery service within 2 working days from when payment is received. This excludes piano deliveries with full installation - see below.
Pre-Order Products
Products which are shown as pre-order are not in stock, but can be ordered and reserved for you from the next available shipment. Order today to reserve your place in the queue! Call or email us for the latest lead times on pre-order products.
Digital Piano Deliveries:
We have many flexible delivery options for most delivery pianos, based on your location and whether you require it flat-packed, or fully assembled in your home. Digital piano delivery options are shown at checkout. 
Piano Deliveries
If you purchase a piano which is supplied with full installation, we will contact you once your order is received to arrange a convenient delivery date & time. Delivery & installation is usually within 14 days, but often sooner. Call us for current lead times on pianos.
Digital Piano Deliveries For Self-Assembly
Click here to see our specific information relating to piano deliveries.
If you choose our courier delivery/flat pack delivery method, please be aware that with larger items such as digital pianos, the courier is not contracted to carry them up any steps or stairs. If there are stairs leading to the front door of the delivery address, or you live in an apartment which is not on pavement level, it is your responsibility to arrange transportation from the pavement level to the delivery address. In this instance, the delivery driver may, at their own discretion assist you in carrying the parcels to the delivery address, but they are not contracted nor obliged to do so.
Do you need delivery upstairs, or delivery at a specific time?
For some larger items which need to be delivered upstairs - including pianos, we offer a timed delivery service using our own van and drivers. This service is free on some items and chargeable on others. Call us on 01323 639335 to discuss your specific delivery requirements.
No-one at home?
Our courier will try and deliver your parcel(s) twice. After the second failed attempt, your goods will be returned to our warehouse. If you would like us to try and deliver them again, we will charge the delivery charges associated with your order again.
Delivery Surcharges For Larger Items
For some larger items, delivery surcharges may apply to the following areas: Scotland, Wales, Channel Islands, Isle Of Wight, Cornwall, Ireland, North Of England above Leeds. Call us on 01323 639335 to check before ordering.
Spread The Cost With Finance
If you're set on buying your new instrument, there's no need to get weighed down by the total cost of it straight away. If you break it down into monthly payments over time, it's much more manageable than you might think. And our fixed interest rates mean you'll know exactly what you're paying from the start.
How it works
The finance options available are displayed on our individual product pages - just click the button under the price to see the available options for each product. Finance is available for most new and used instruments over £400.

Pay a fixed deposit, and the rest is split into monthly payments. At the end of your contract when you've made your final payment, the instrument or equipment is all yours. You could own that dream guitar, piano or keyboard sooner than you thought!

Which Finance Options Are Available?
Most products on our website show the available finance options. Some are interest free, and some are interest bearing. The options shown on the site are an example of what is available - if you would like to pay over a different period, give us a call on 01323 639335 and we'll try and arrange a finance option that suits your budget.

How To Apply For Finance
To apply for finance, please add the product to your cart, proceed through checkout and select 'Apply For Finance' as your payment option where you can complete the application form online.

The Lender
Bonners Ltd acts as a credit broker and only offers credit products from Secure Trust Bank PLC trading as V12 Retail Finance. Bonners Ltd is authorised and regulated by the Financial Conduct Authority. Our registration number is 718966. Bonners Ltd is registered in England and Wales 1994113. Registered office 34 North St, Hailsham, East Sussex BN27 1DW.

Secure Trust Bank is registered in England and Wales 541132. Registered office: One Arleston Way, Solihull, B90 4LH. Authorised by the Prudential Regulation Authority and regulated by the Financial Conduct Authority and the Prudential Regulation Authority. Registration number: 204550.
Not all products offered by Secure Trust Bank T/A V12 Retail Finance are regulated by the FCA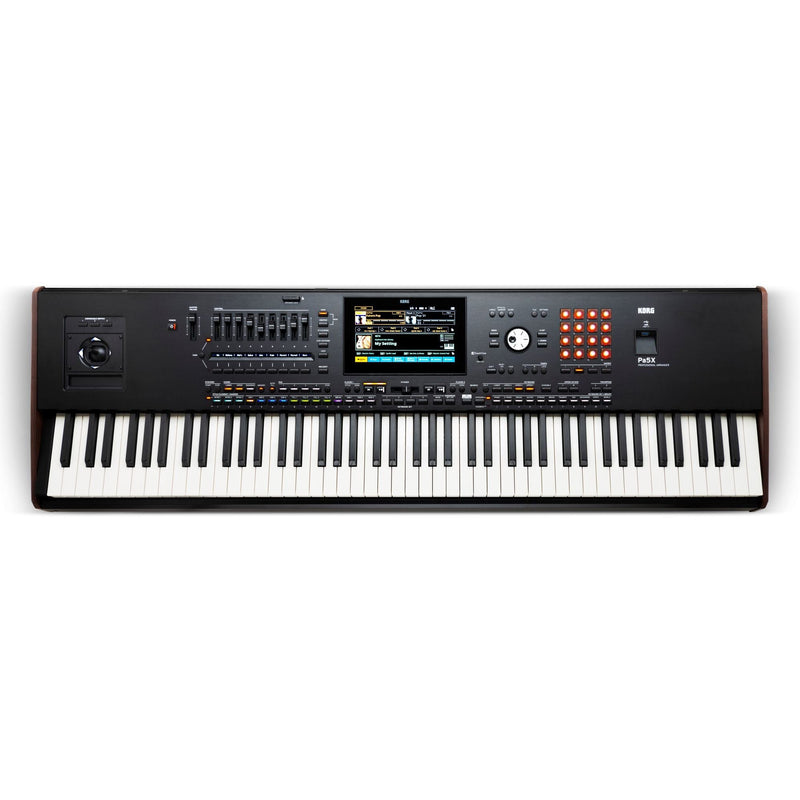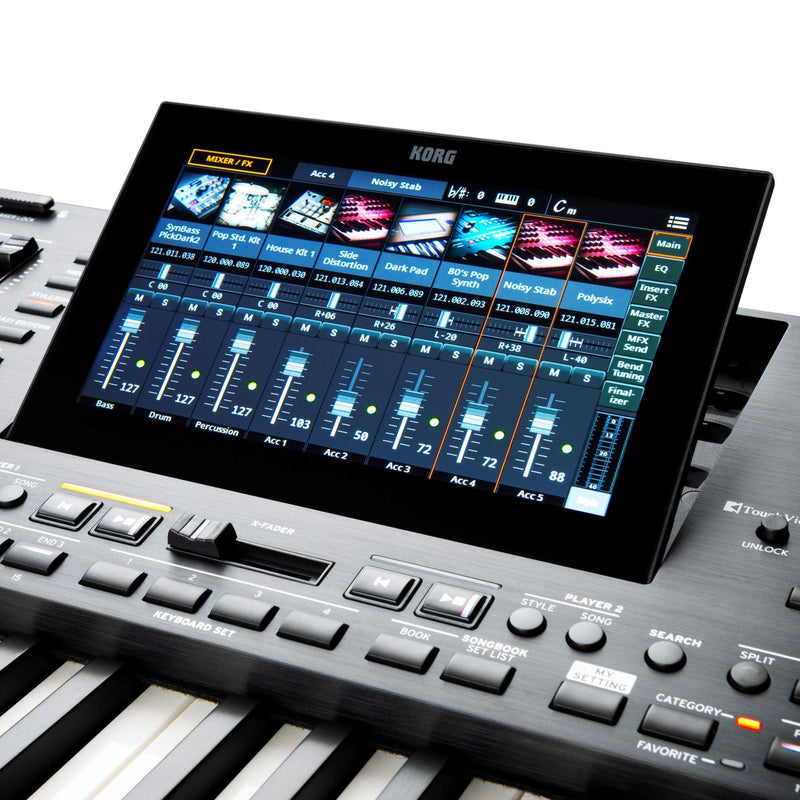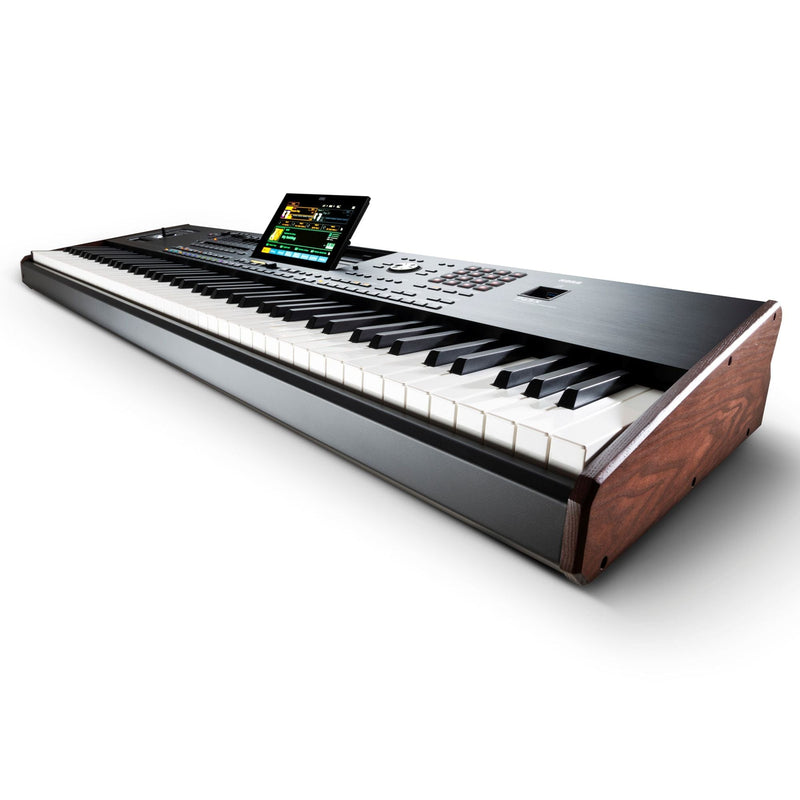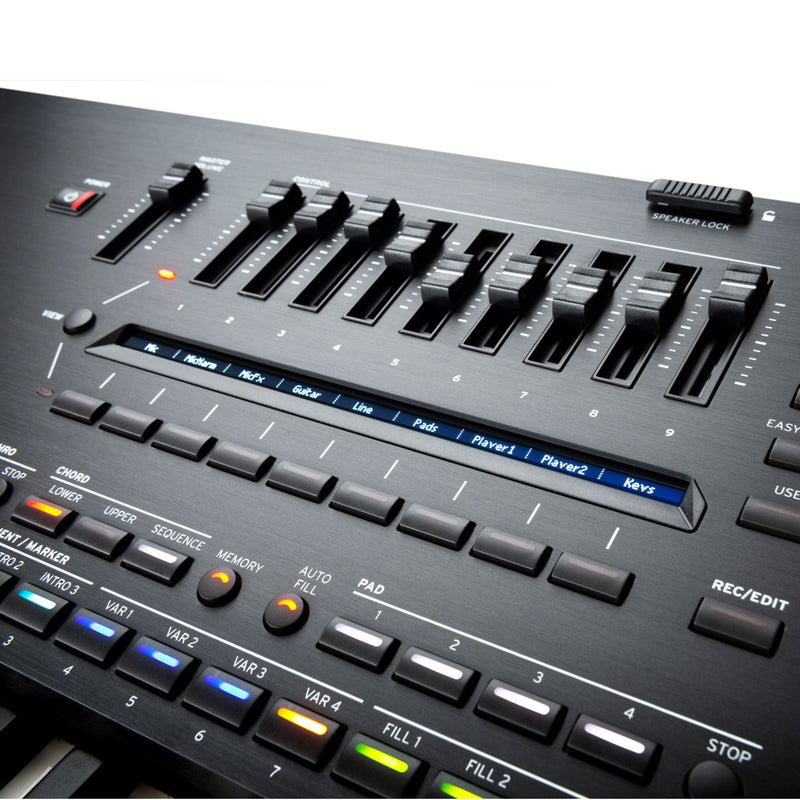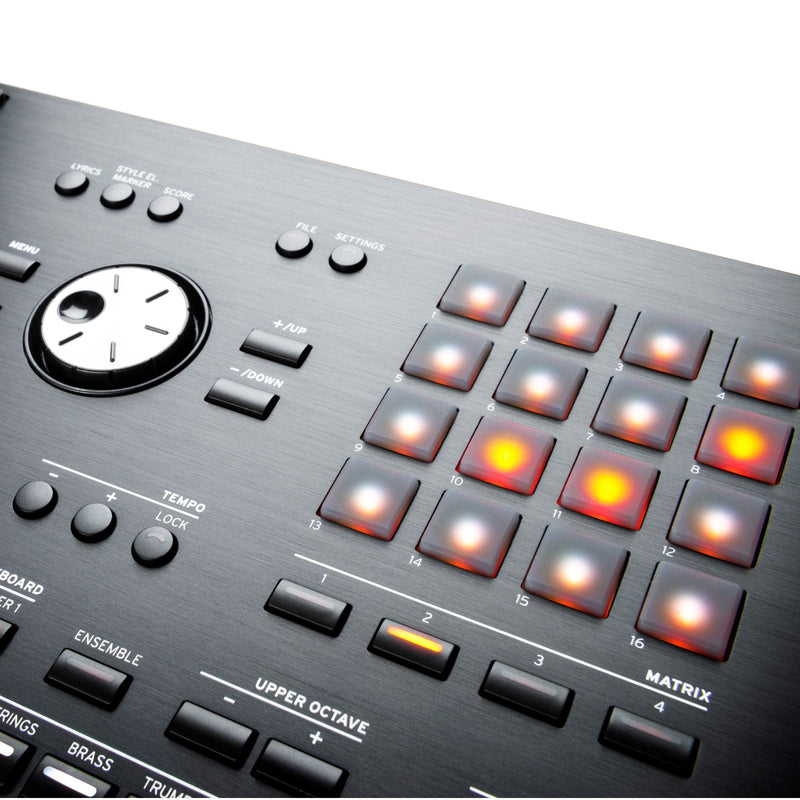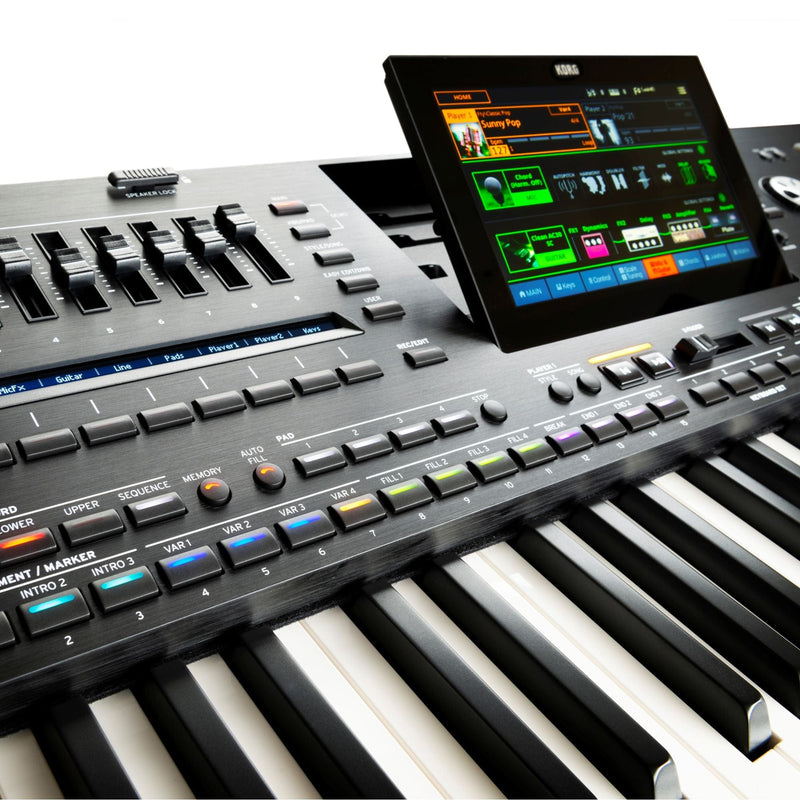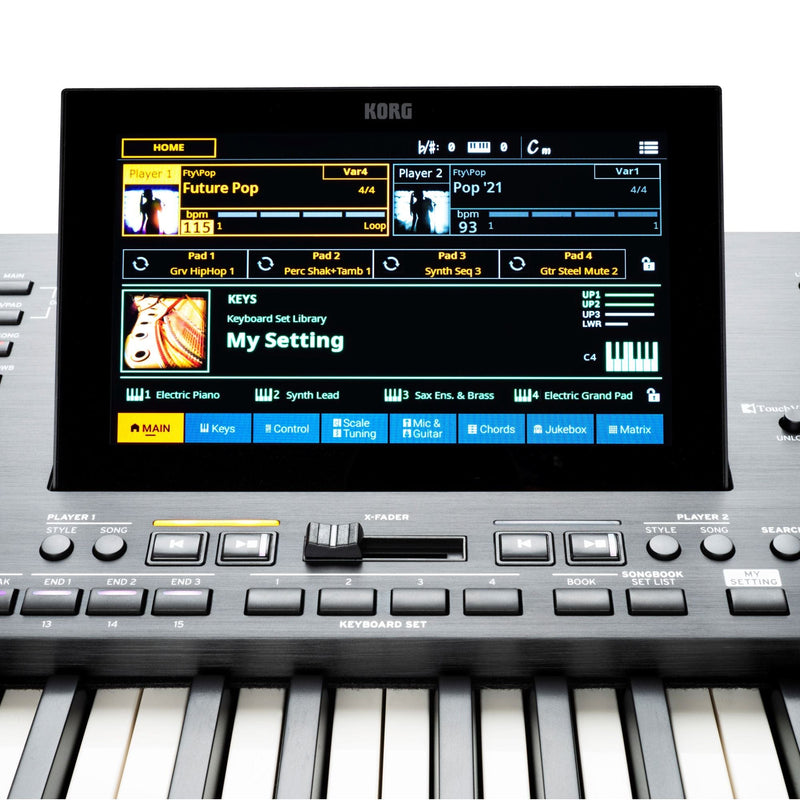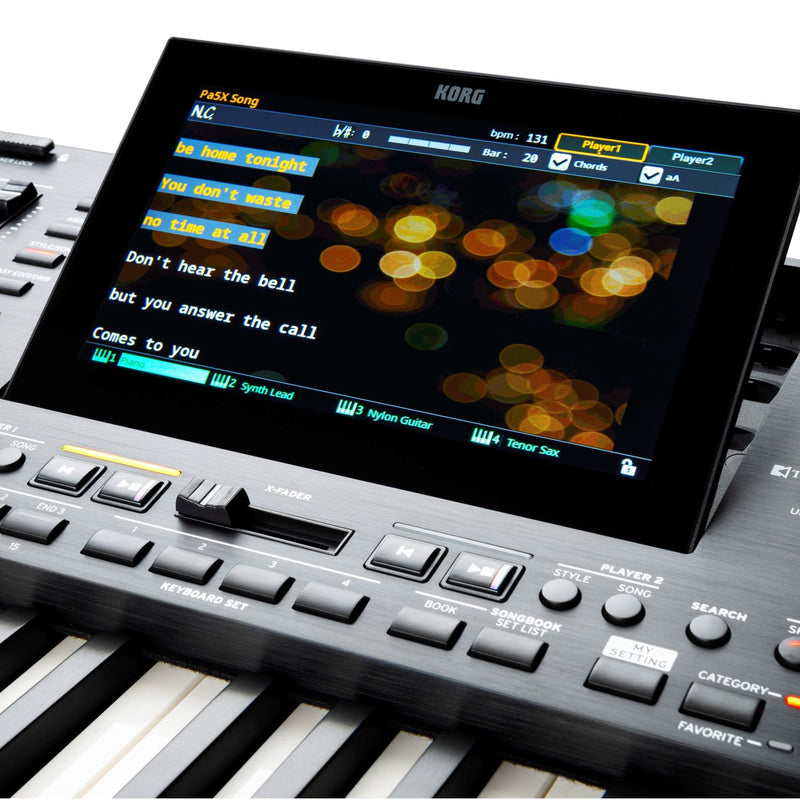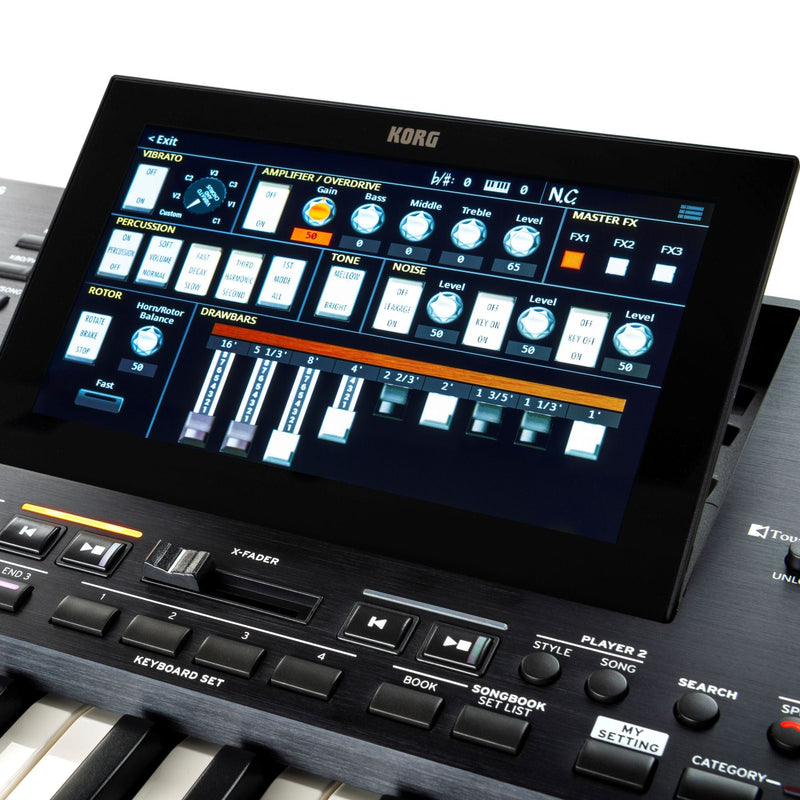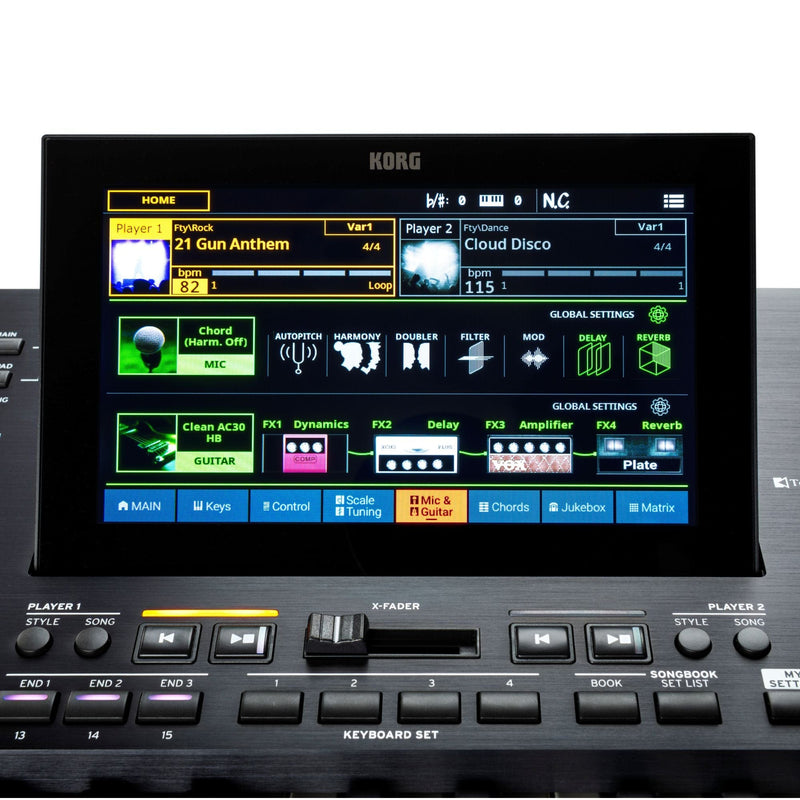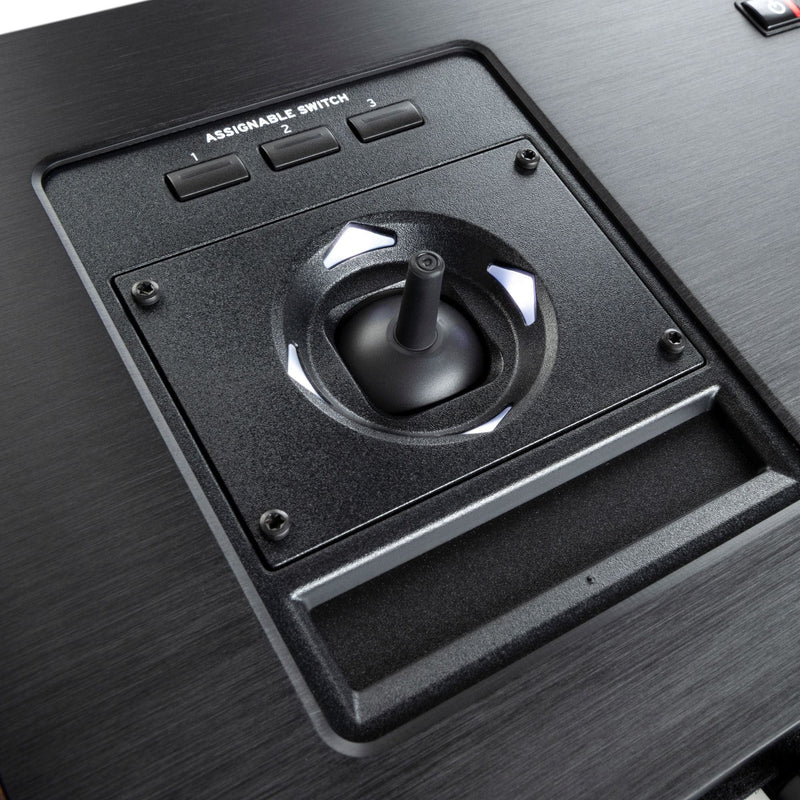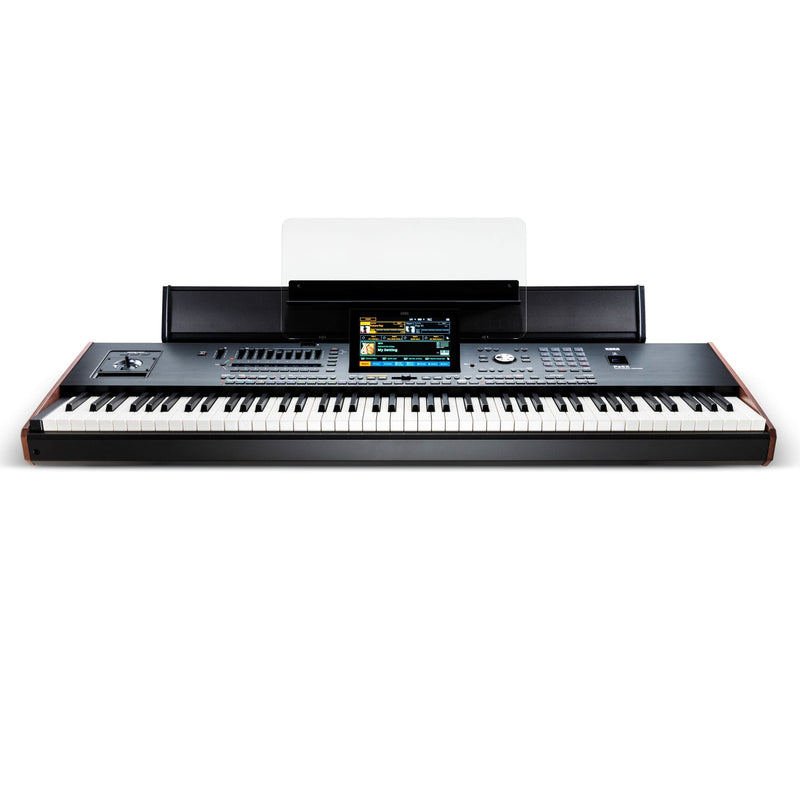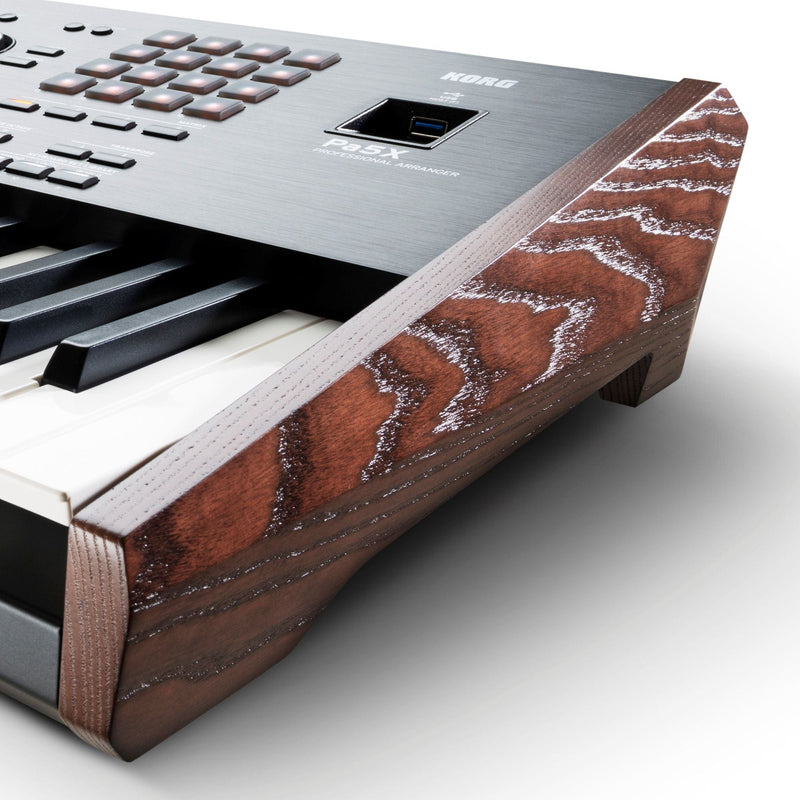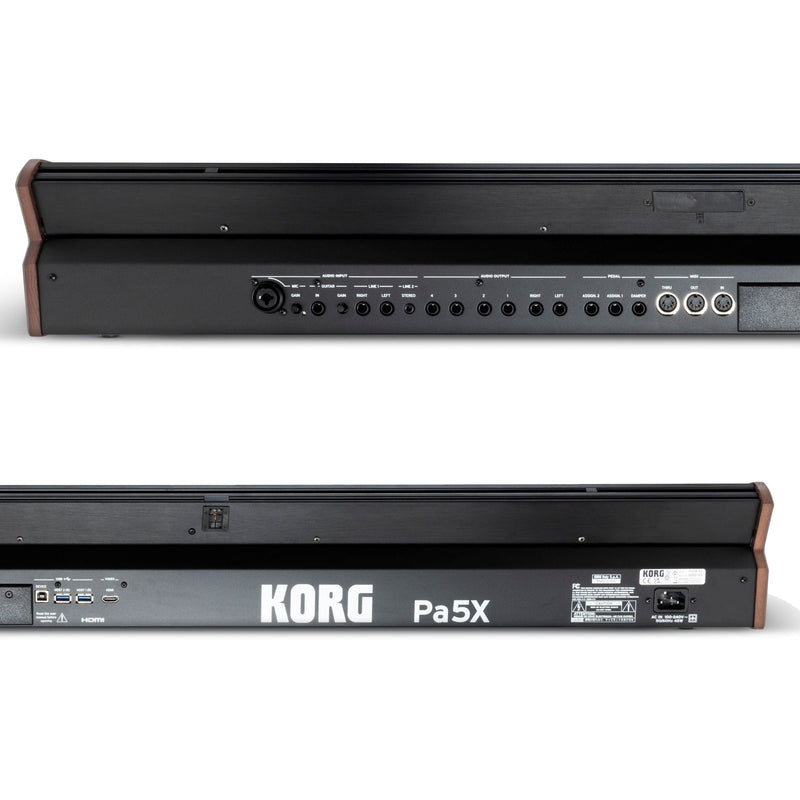 Korg Pa5X 88 Note Arranger Workstation Keyboard
PA5X-88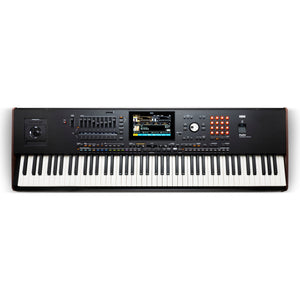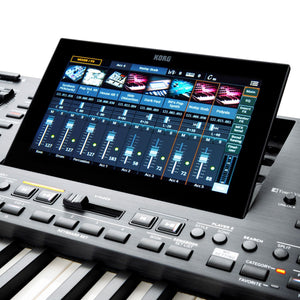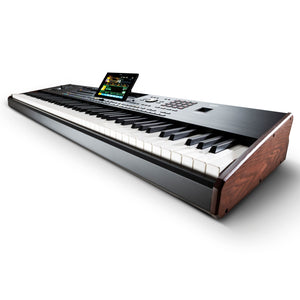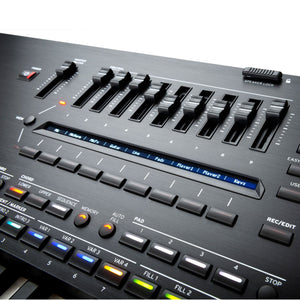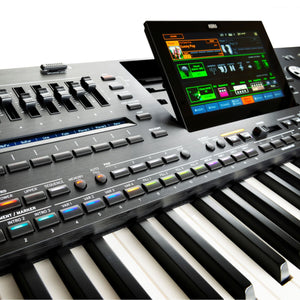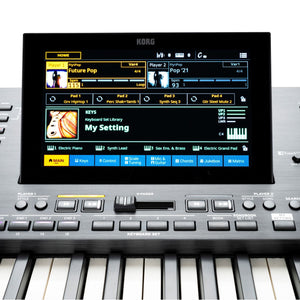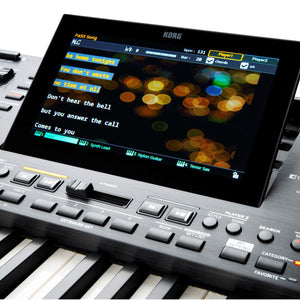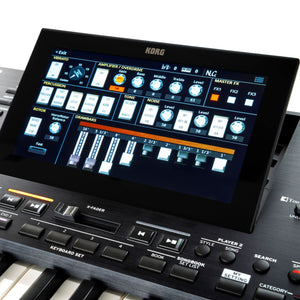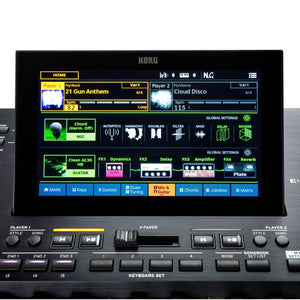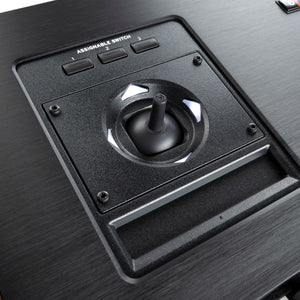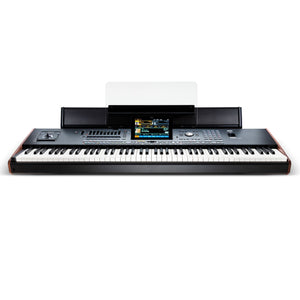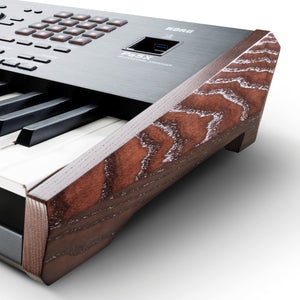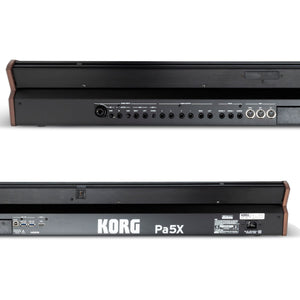 See & Try In Store
*Piano Cabinet Finishes Of Showroom Models May Vary
Request Price Match
We are only too happy to try and match a legitimate UK based musical instrument retailer's quote. We have been in business for over 30 years and will always do our best to be as competitive as possible.
If you have seen a product that you wish to purchase cheaper on another UK based retailer's website or shop, please call us on 01323 639335 or complete the form below. We will try and match (or beat) their quote – and still give you our award-winning service.
Alternatively, complete the form below and we'll get right back to you with our best price. Price matches are dependent upon stock availability.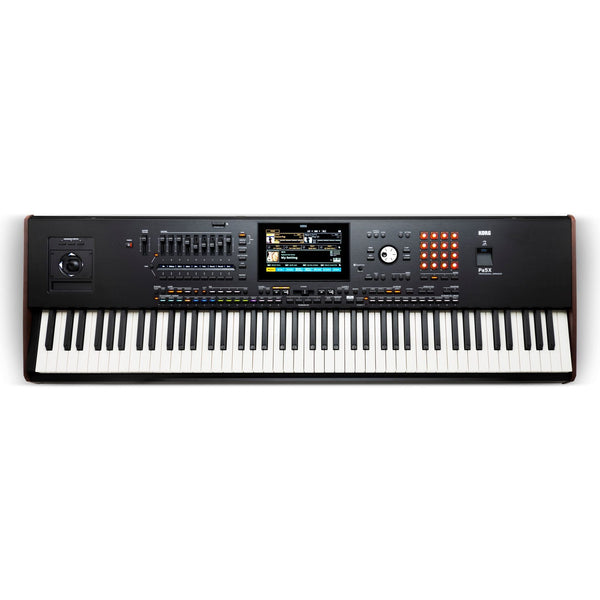 Korg Pa5X 88 Note Arranger Workstation Keyboard
£3,589.00