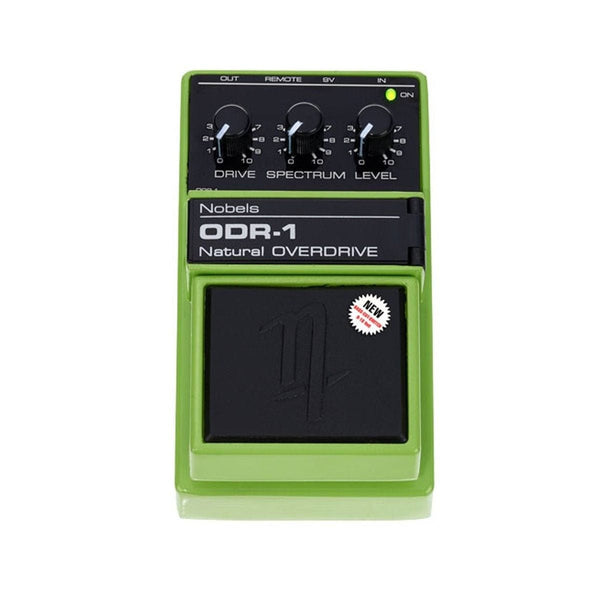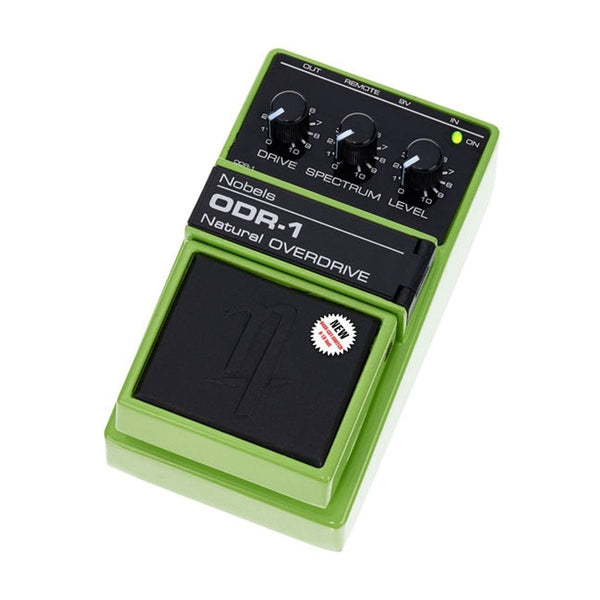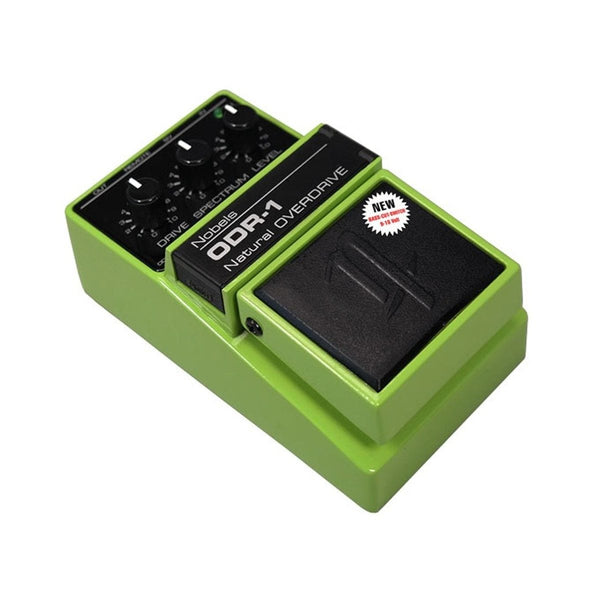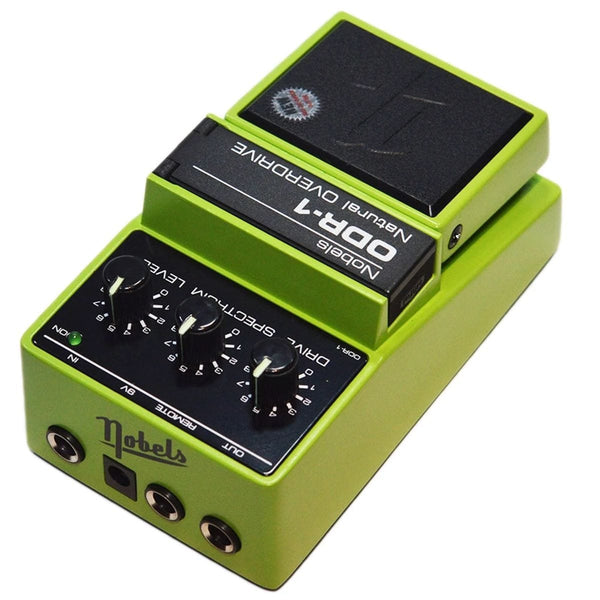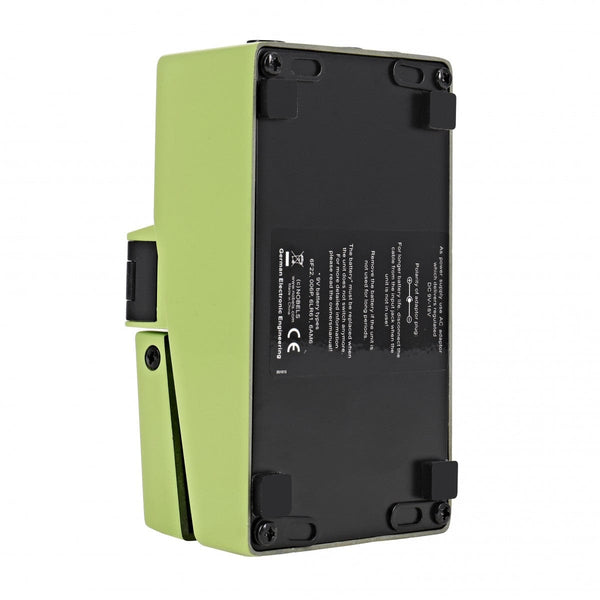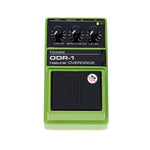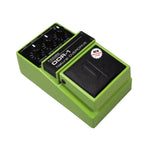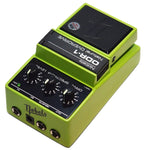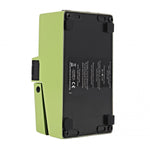 Nobels ODR-1BC Overdrive Pedal with Bass Cut
Product Code: PF2668
Description
Delivery & Lead Times
Spread The Cost With Finance
Description
Analog Natural Overdrive Pedal
Bass Cut feature – helps to tame the low end
Accepts 18 V power – allows for additional headroom
Glow-in-the-Dark Knobs
Remote input jack – allows the pedal to be switched on/ off remotely (tempoary)
Controls: Drive, SPECTRUM and Level
Buffered Bypass
Solid metal housing
Low current consumption
Overhead battery compartment – allows for quick battery changes
Includes. 4x Mounty-P Mounting Plates preinstalled
Powered by 9 -18 V DC PSU* or PP3 9V Battery (9 V DC, centre -, 2.1 mm, ~11 mA current draw)
Nobels ODR-1BC Overdrive Pedal with Bass Cut 
Classified
There's a secret weapon lurking on many a world-renowned guitar player's pedalboard. A little green box delivering tonal majesty across a number of genres. A pedal which you may have heard on countless records without even realising it. The pedal I am referring to is the Nobels ODR-1. The Nobels ODR-1 is a natural overdrive pedal that has become a staple on the boards of players including Tim Pierce, Robbie McIntosh, and Jerry Donahue. It's been the darling of Nashville session guitarists for decades garnering devout, underground popularity. Much like Ibanez's Tube Screamer, it is a little green box that punches well above its weight. And now, fresh for 2020, it's been given a great suite of functional upgrades.

What is a Natural Overdrive?
A natural overdrive is an overdrive that behaves in a very amp-like fashion whilst fully preserving the character of your guitar. The pedal is designed to push your signal from providing you a little bit of grit through to a reasonable amount of drive perfect for blues or crunchy rock. Crucially though, the pedal does this in a non-compressive manor. This allows it to provide distortion without contorting the tone and character of your guitar into wholly unrecognisable forms. That is one of the keys to its popularity. It enables you to achieve an overdrive tone as uniquely yours as your clean tone. The character of your guitar and your playing style are left recognisably intact after stamping down on that green switch.

The ODR-1BC in Action
Controlling the pedal is straightforward yet powerful and versatile. There are three controls aligned across the top of the pedal, 'drive', 'spectrum', and 'level'. Drive is fairly self-explanatory, it increases the amount of drive as it is turned clockwise from almost clean to fairly pushed. The level controls the overall volume which can be used to balance against the amount of drive required. The spectrum control is the ODR1's tone control, it can be used to shift the EQ profile of the pedal by controlling the amount of treble and bass in unison through a very wide-ranging sweep. The midrange remains untouched staying very open with a dash of warmth to retain the pedals distinct clarity and composure.
As mentioned, the pedal is voiced to be extremely amp-like. As a result, it is highly reactive to the volume control on your guitar which you can use to control the level of gain. Even when pushed into the heavens of gain, winding down your guitar's volume will clean it right up back to glistening cleans.
What's New with the BC Model?
The ODR-1BC is the latest update from the existing Nobels ODR-1. For the most part, all of the changes are functional ones. Nothing drastic has been altered in terms of the tone or character of the pedal, it has just been tweaked with a few technical details to improve its performance.
Firstly, and most obviously, the pedal has been given a bass cut dip-switch (hence the newly added "BC" to the end of its name). This switch is really easily accessible under the same hood as the battery compartment which is openable from the front of the pedal. The main focus of the pedal, as stated above, is its ability to play nicely with any guitar which it does exceptionally well. One comment on the original, however, was that the pedal had a tendency to be a little too warm on the bass end for some styles of humbucker. This new switch enables one to trim away some of the bass end for those very scenarios which greatly expands the pedals tonal spectrum allowing it to seamlessly accommodate a wider still array of guitars and pickup types.
Secondly, the engine has been given a few more horsepower. The pedal can now, if you'd like, be powered by 18v supplies. This extra power serves to increase the headroom of the pedal. This means that you can push the drive amount higher before the pedal breaks up. It allows you to get a little more clean push before moving into full on distortion territory.
Thirdly, and most excitingly, the pedals knobs now glow in the dark! This does nothing to the tone but definitely looks wicked. It's also very handy when fumbling around in the dark for a specific knob to have said knob be illuminated.
The Lesser-Known Green Box
If you're looking for a transparent overdrive which will drive your tone whilst leaving your guitar and playing style fully recognisable, this should definitely be high up on your list of considerations. Decades of Nashville dedication is not misplaced. This is a tried and true workhorse of a drive. Fully accommodating of any player whilst providing that sprinkle of midrange sweetness that makes electric guitars of any type absolutely sing.
Why Bonners?
Here at Bonners Music, you have the opportunity to try one of these great Nobels effects pedals yourself. Just give us a call on 01323 636141 or better still, visit our showroom! If you can't see the Nobels pedal listed that you are after just call 01323 636141 for availability and the best price. 
Analog Natural Overdrive Pedal
Bass Cut feature – helps to tame the low end
Accepts 18 V power – allows for additional headroom
Glow-in-the-Dark Knobs
Remote input jack – allows the pedal to be switched on/ off remotely (tempoary)
Controls: Drive, SPECTRUM and Level
Buffered Bypass
Solid metal housing
Low current consumption
Overhead battery compartment – allows for quick battery changes
Includes. 4x Mounty-P Mounting Plates preinstalled
Powered by 9 -18 V DC PSU* or PP3 9V Battery (9 V DC, centre -, 2.1 mm, ~11 mA current draw)
Delivery & Lead Times
Delivery ETA's 
For accurate delivery information, please contact our sales team on sales@bonnersmusic.co.uk or call 01323 639335. As a guide, despatch times are detailed below.
Additional charges will be made for delivery of heavy items to some areas. Charges may also apply to upgrades including (but not limited to) timed deliveries, piano assembly, delivery of large items, and when matching deals from other retailers. If you are unsure about our delivery charges, please contact us.
In Stock Products
Products that are shown as in stock will be sent using our standard delivery service within 2 working days from when payment is received. This excludes piano deliveries with full installation - see below.
Pre-Order Products
Products which are shown as pre-order are not in stock, but can be ordered and reserved for you from the next available shipment. Order today to reserve your place in the queue! Call or email us for the latest lead times on pre-order products.
Digital Piano Deliveries:
We have many flexible delivery options for most delivery pianos, based on your location and whether you require it flat-packed, or fully assembled in your home. Digital piano delivery options are shown at checkout. 
Piano Deliveries
If you purchase a piano which is supplied with full installation, we will contact you once your order is received to arrange a convenient delivery date & time. Delivery & installation is usually within 14 days, but often sooner. Call us for current lead times on pianos.
Digital Piano Deliveries For Self-Assembly
Click here to see our specific information relating to piano deliveries.
If you choose our courier delivery/flat pack delivery method, please be aware that with larger items such as digital pianos, the courier is not contracted to carry them up any steps or stairs. If there are stairs leading to the front door of the delivery address, or you live in an apartment which is not on pavement level, it is your responsibility to arrange transportation from the pavement level to the delivery address. In this instance, the delivery driver may, at their own discretion assist you in carrying the parcels to the delivery address, but they are not contracted nor obliged to do so.
Do you need delivery upstairs, or delivery at a specific time?
For some larger items which need to be delivered upstairs - including pianos, we offer a timed delivery service using our own van and drivers. This service is free on some items and chargeable on others. Call us on 01323 639335 to discuss your specific delivery requirements.
No-one at home?
Our courier will try and deliver your parcel(s) twice. After the second failed attempt, your goods will be returned to our warehouse. If you would like us to try and deliver them again, we will charge the delivery charges associated with your order again.
Delivery Surcharges For Larger Items
For some larger items, delivery surcharges may apply to the following areas: Scotland, Wales, Channel Islands, Isle Of Wight, Cornwall, Ireland, North Of England above Leeds. Call us on 01323 639335 to check before ordering.
Spread The Cost With Finance
If you're set on buying your new instrument, there's no need to get weighed down by the total cost of it straight away. If you break it down into monthly payments over time, it's much more manageable than you might think. And our fixed interest rates mean you'll know exactly what you're paying from the start.
How it works
The finance options available are displayed on our individual product pages - just click the button under the price to see the available options for each product. Finance is available for most new and used instruments over £400.

Pay a fixed deposit, and the rest is split into monthly payments. At the end of your contract when you've made your final payment, the instrument or equipment is all yours. You could own that dream guitar, piano or keyboard sooner than you thought!

Which Finance Options Are Available?
Most products on our website show the available finance options. Some are interest free, and some are interest bearing. The options shown on the site are an example of what is available - if you would like to pay over a different period, give us a call on 01323 639335 and we'll try and arrange a finance option that suits your budget.

How To Apply For Finance
To apply for finance, please add the product to your cart, proceed through checkout and select 'Apply For Finance' as your payment option where you can complete the application form online.

The Lender
Bonners Ltd acts as a credit broker and only offers credit products from Secure Trust Bank PLC trading as V12 Retail Finance. Bonners Ltd is authorised and regulated by the Financial Conduct Authority. Our registration number is 718966. Bonners Ltd is registered in England and Wales 1994113. Registered office 34 North St, Hailsham, East Sussex BN27 1DW.

Secure Trust Bank is registered in England and Wales 541132. Registered office: One Arleston Way, Solihull, B90 4LH. Authorised by the Prudential Regulation Authority and regulated by the Financial Conduct Authority and the Prudential Regulation Authority. Registration number: 204550.
Not all products offered by Secure Trust Bank T/A V12 Retail Finance are regulated by the FCA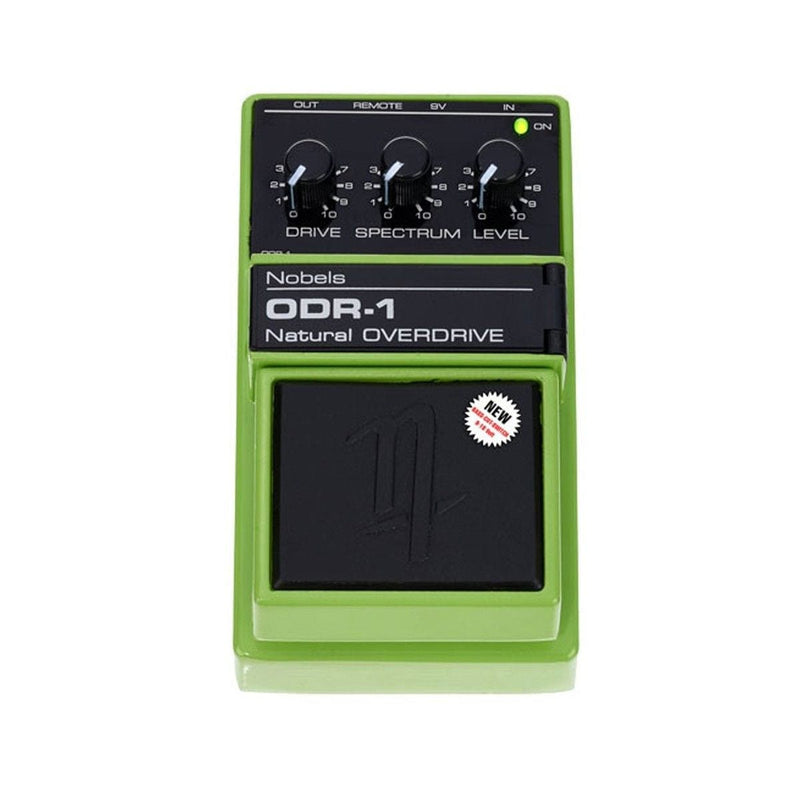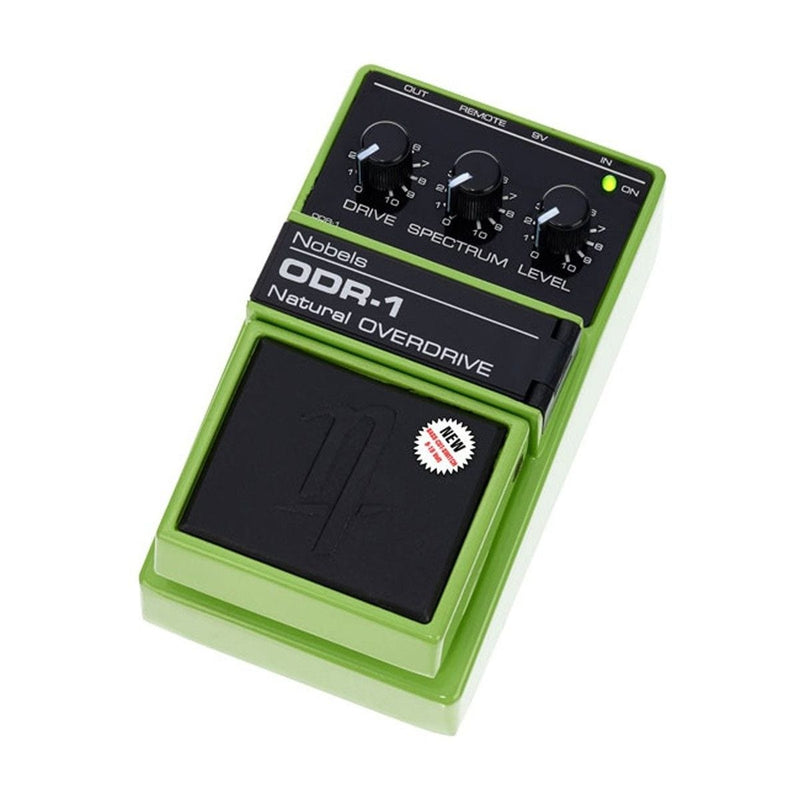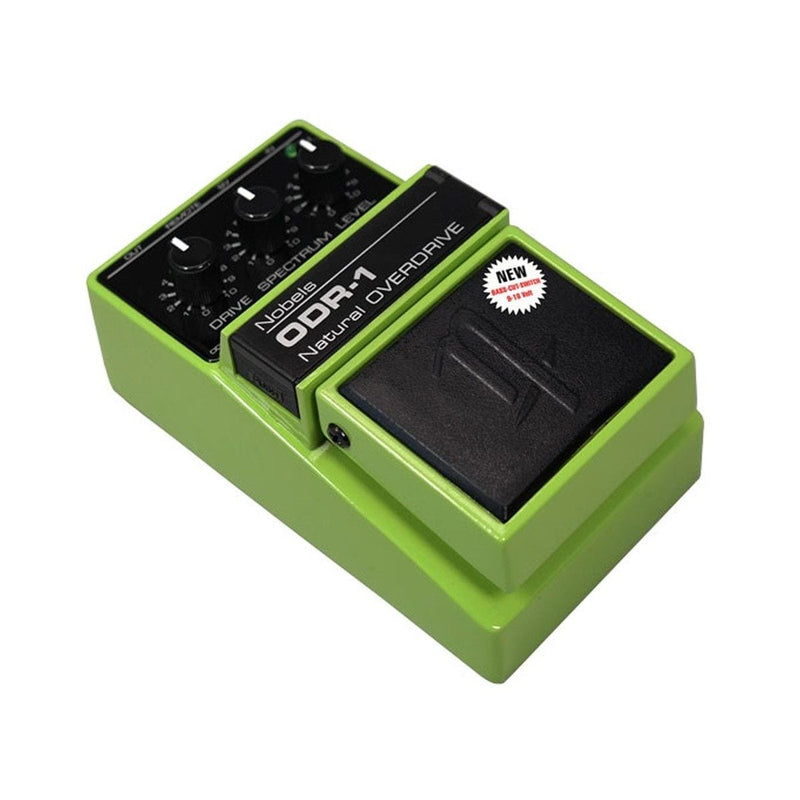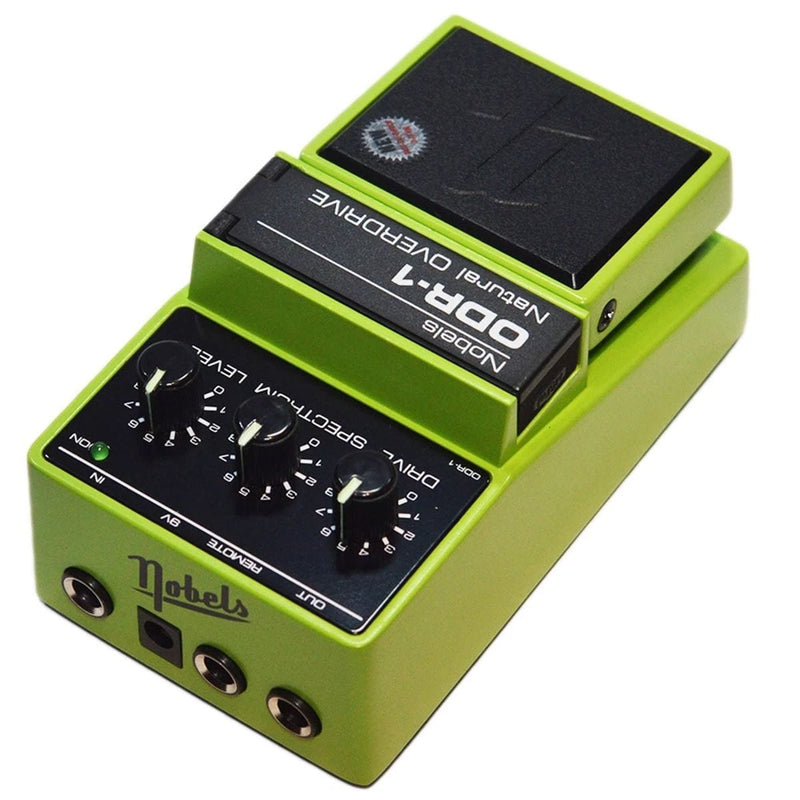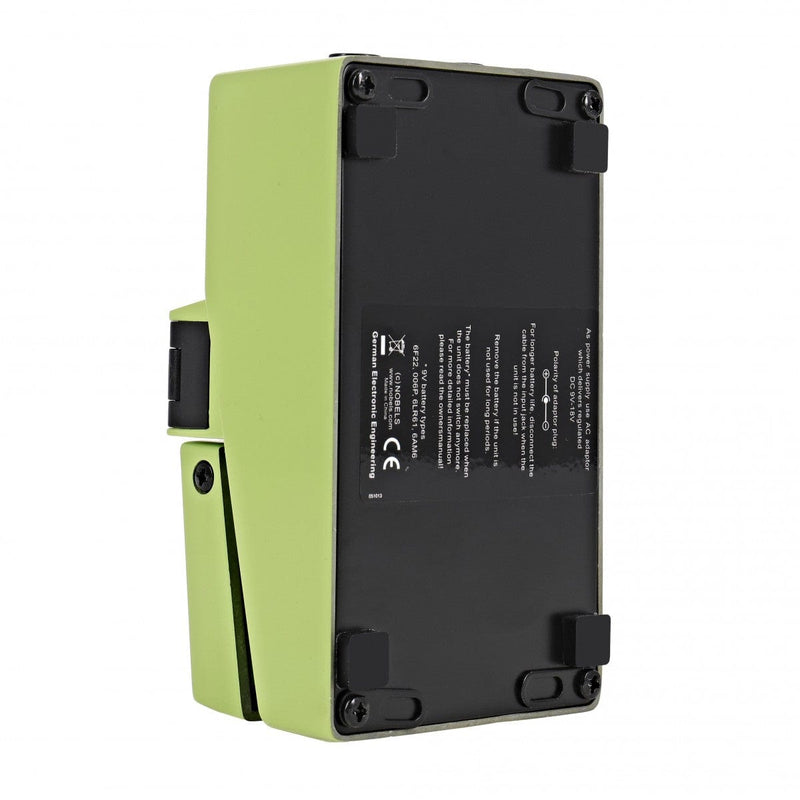 Nobels ODR-1BC Overdrive Pedal with Bass Cut
PF2668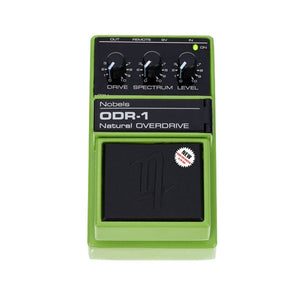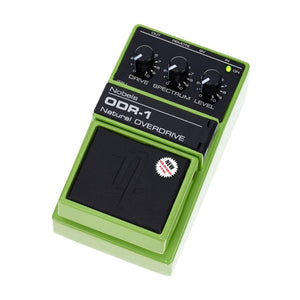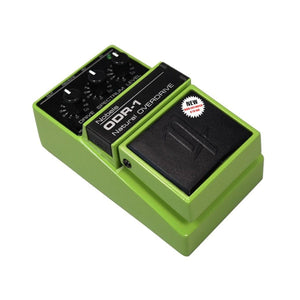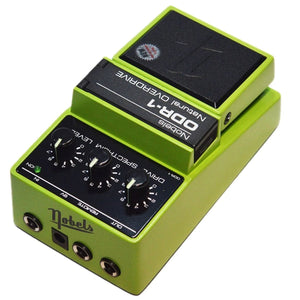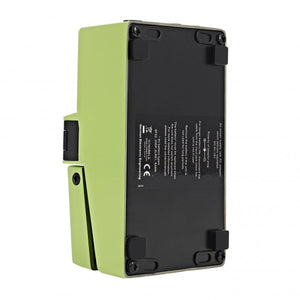 See & Try In Store
9 Faraday Close
Eastbourne
East Sussex
BN22 9BH
*Piano Cabinet Finishes Of Showroom Models May Vary
Request Price Match
We are only too happy to try and match a legitimate UK based musical instrument retailer's quote. We have been in business for over 30 years and will always do our best to be as competitive as possible.
If you have seen a product that you wish to purchase cheaper on another UK based retailer's website or shop, please call us on 01323 639335 or complete the form below. We will try and match (or beat) their quote – and still give you our award-winning service.
Alternatively, complete the form below and we'll get right back to you with our best price. Price matches are dependent upon stock availability.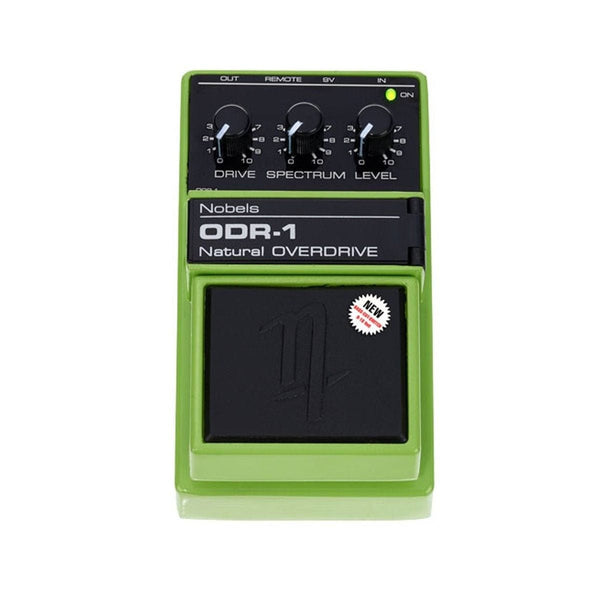 Nobels ODR-1BC Overdrive Pedal with Bass Cut
£99.00