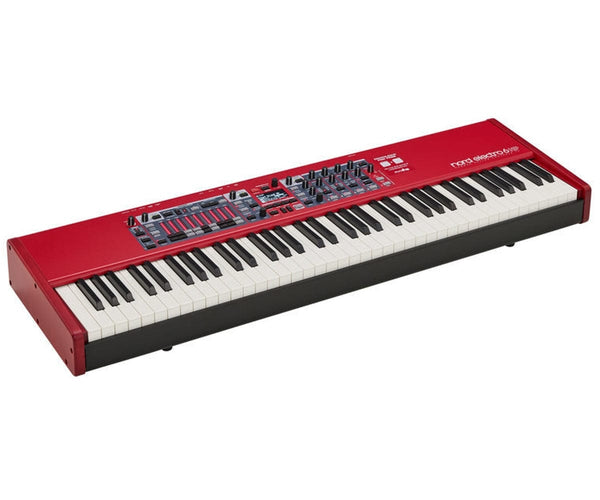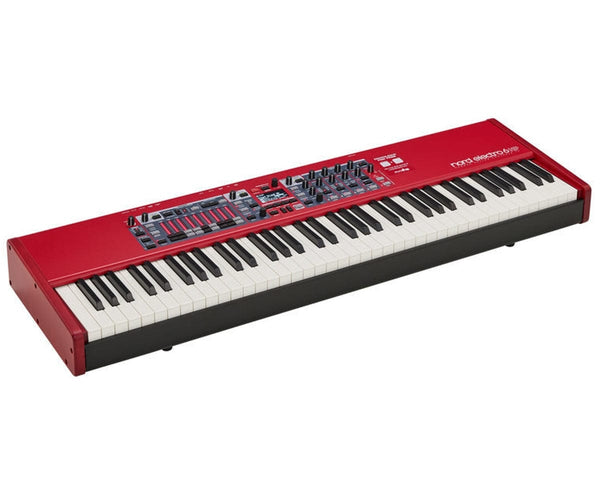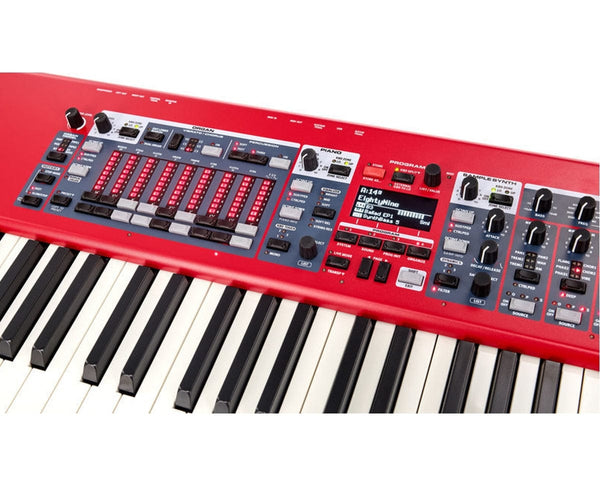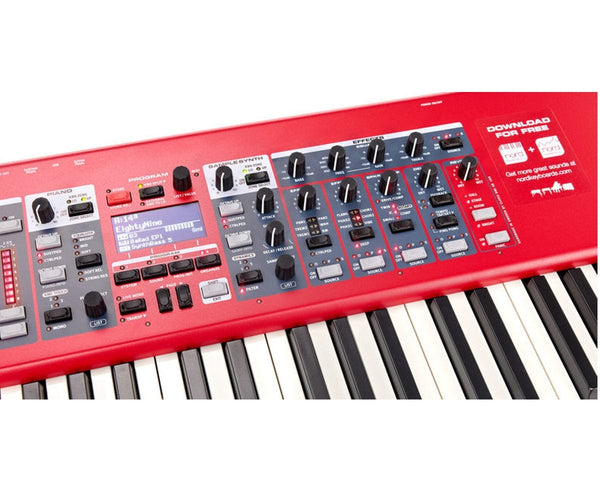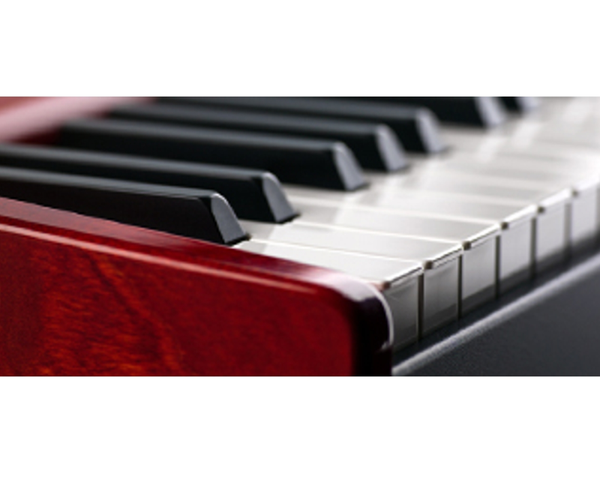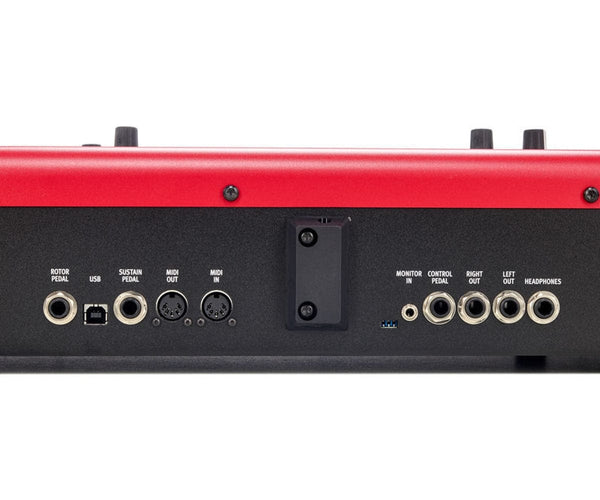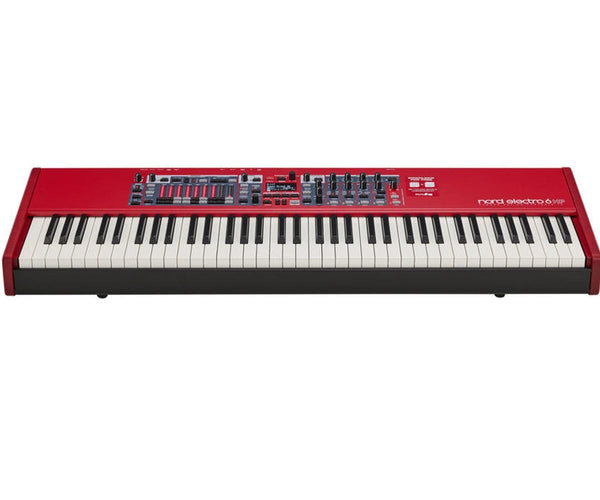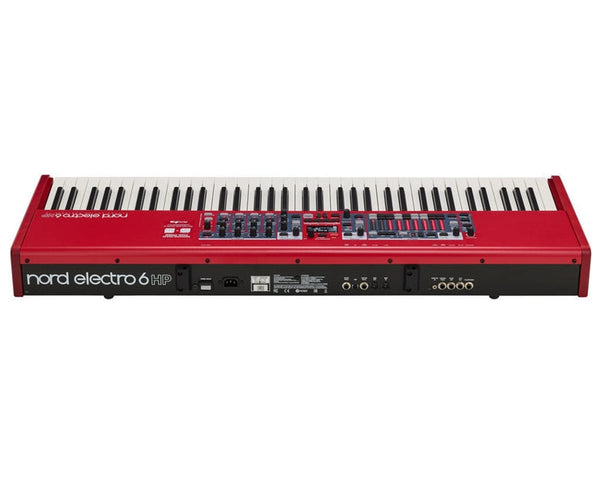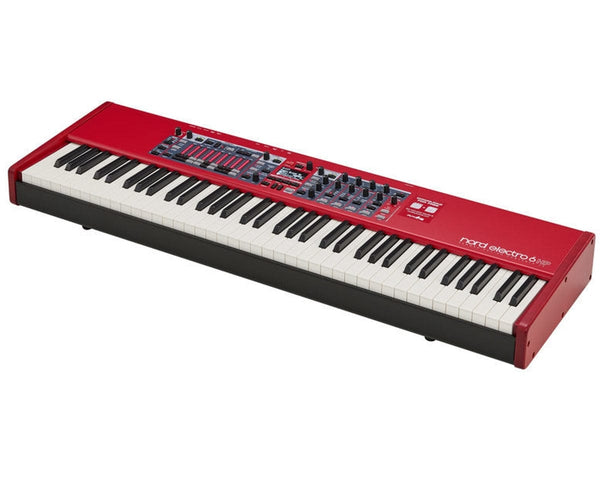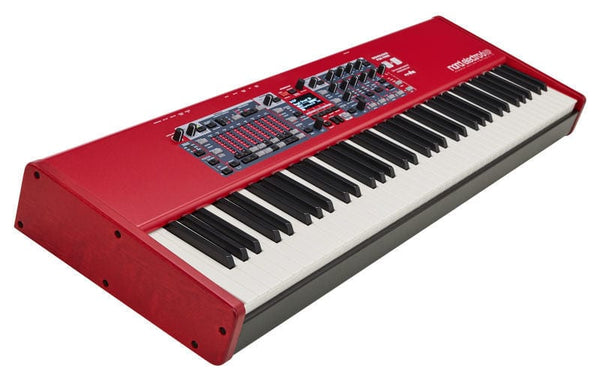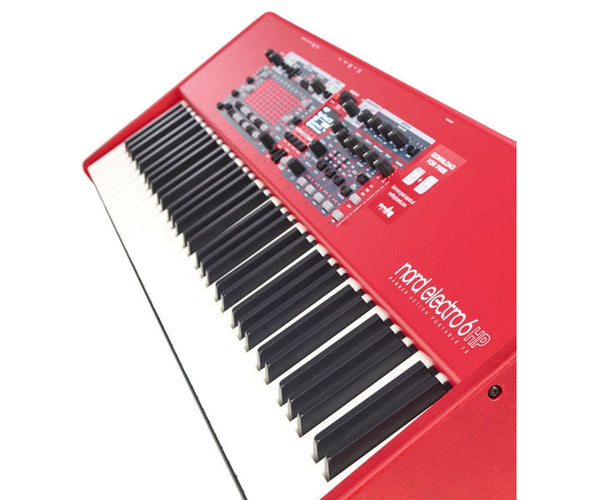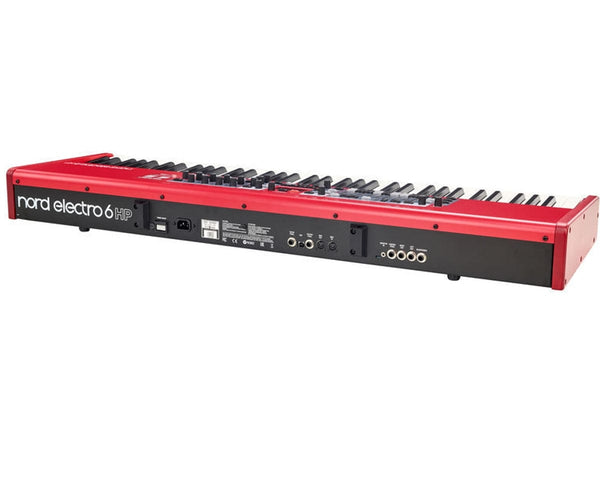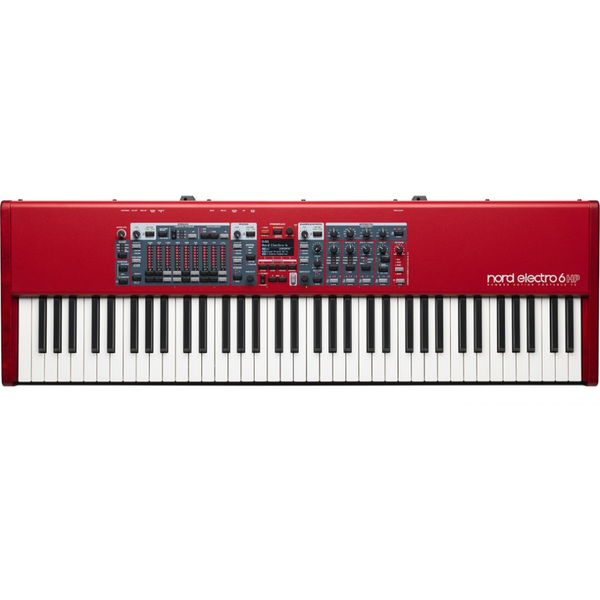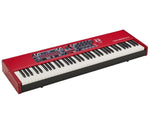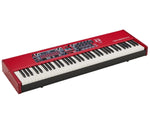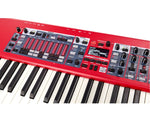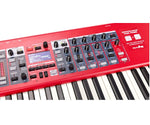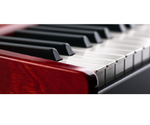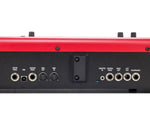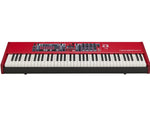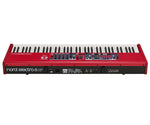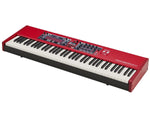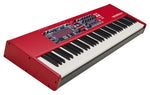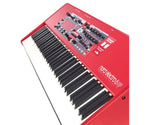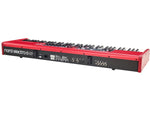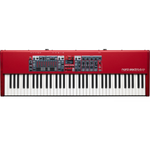 Nord Electro 6 HP 73 Note Hammer Action Portable Keyboard
Product Code: NOR0004
RRP £2,865.00
SAVE £566.00
Description
Delivery & Lead Times
Spread The Cost With Finance
Description
Nord Electro 6 Main Features
3 Versions:
Nord Electro 6D 61
Nord Electro 6D 73
Nord Electro 6 73HP
Keyboard
61-key (5 octaves, C-C) Velocity sensitive Semi Weighted Waterfall keyboard 73-key (6 octaves, E-E) Velocity sensitive Semi Weighted Waterfall keyboard 73HP-key (6 octaves, E-E) Velocity sensitive Hammer Action Portable keyboard
Polyphony
Piano: 120 Voice Polyphony (stereo/mono pianos)
Synth: Extended Voice Polyphony
PIANO SECTION
6 types - Grand, Upright, Electric Pianos, Clavinet, Digital and Misc
Each category can contain up to 20 different models
10 Grands, 9 Uprights, 10 Enhanced Electric Pianos
Piano Timbre/EQ settings (Soft, Mid, Bright) with dedicated Electric Piano filters (Soft, Mid, Bright, Dyno 1 and Dyno 2)
Advanced String Resonance (Generation 2) - adjustable amount
Selectable Soft Release for Grand, Upright, Electric Pianos and Harpsichord
Selectable Pedal Noise for Grand, Upright and Electric Pianos 1 - adjustable amount
Octave transpose: -1/+1 (-6/+6 in Split mode, depending on Split position)
SAMPLE SYNTH SECTION
Amp envelope with Attack and Decay/Release
Selectable velocity sensitive low pass filter and dynamic range
Octave transpose: -1/+1 (-6/+6 in Split mode, depending on Split position)
Volume controllable with Volume Pedal (not included)
Drawbars
61 & 73 Key: Digital LED Drawbars
73 HP Key: Physical Drawbars
Mount for Half-Moon Switch on 61 & 73 not on 73HP
Layers and Split Points
The two sound sections can be combined in a layer or split over the keyboard
Each of the sound sections can have specific effects
7 Split Points indicated with LED lights
Split Point Crossfades offers smooth transitions
Memory
Approx. 2 GB dedicated to the Nord Piano Library
Approx. 512 MB dedicated to the Nord Sample Library 3.0
All samples can be replaced using the Nord Sound Manager application
The Sample Synth section comes shipped with an extensive selection of one hundred samples from the Nord Sample Library
EFFECT SECTION
Effect 1
Pan, Tremolo, Wah and Ring Modulator
Three selectable depths for the Pan and Tremolo, rate controlled with the Effect 1 Rate knob
Tremolo, Pan, Ring-Mod and Wah can be controlled with Control Pedal
Effect 2
Phaser 1, Phaser 2, Flanger, Chorus 1, Chorus 2 and Vibe
Two selectable depths for each effect
Amp Simulations, Comp and EQ
Comp/Amp - three amp/speaker simulations, Tube Overdrive
Drive/Compression amount controlled with the Drive knob
Three band EQ, with sweepable mid. +/- 15 dB gain/attenuation
Master Effects
Dedicated Reverb with Room, Stage and Hall algorithms, each with an additional Bright mode
Dedicated Delay Effect - Rate, Amount and Tap-tempo function
CONNECTION
2 Audio outputs L & R - ¼"", 6,35 mm jacks, unbalanced
1 Monitor input - 1/8"", 3,5 mm stereo jack
1 Headphone output - ¼"", 6,35 mm stereo jack
1 Sustain Pedal input - ¼"", 6,35 mm jack. Use the included Nord Triple Pedal or a momentary pedal
1 Volume Pedal input - ¼"", 6,35 mm TRS stereo jack. Use a Control/Expression pedal like e.g. Yamaha FC-7, Roland EV-5 etc
MIDI In, MIDI Out - 5 pin DIN connectors
USB - type B connector - for transferring souds and USB MIDI
IEC C14 power connector
INCLUDED ACCESSORIES
User Manual
Power cord
Free Access To Nords Extensive Piano, Sound & Archive Sample Library 3.0
DIMENSIONS
Nord Electro 6D 61: W: 900 x D: 296 x H: 97 mm
Nord Electro 6D 73: W: 1066 x D: 296 x H: 97 mm
Nord Electro 6 HP: W: 1074 x D: 344 x H: 121 mm
Weight
Nord Electro 6D 61: 8.1 kg
Nord Electro 6D 73: 9.2 kg
Nord Electro 6 HP: 11.4 kg
Nord Electro 6 HP73 Note Hammer Action Portable Keyboard
The Nord Electro 6 is an extremely versatile stage keyboard and features the very best emulations of electro mechanical instruments including electric pianos and tonewheel organs as well as World-class acoustic instruments. There are three completely independent sound sections which can be layered together. The new seamless transition feature means that there is no unwanted cut off of voices when changing between your stored patched. The Electro 6 takes the award-winning Electro series to a new level.
Seamless transitions
The Nord Electro 6 features seamless transitions when changing sounds or programs while playing.
Layer and advanced Split functionality
The panel has three independent sound sections; Organ, Piano and Sample Synth that can be used simultaneously as a layer or a split. It features 6 Split Points and the new Split Point Crossfade functionality introduced in Stage 3 for smooth transitions between the two split zones. Choose from 3 different crossfade widths (Small, Large or Off) as indicated by different LED colours.
Refined Program Section
The new streamlined Program section features a handy Organize mode including Copy/Paste and Move functionality for quickly arranging your Programs to your desired order. A new Page View lets you easily sort and organize pages as a song list.
Performance Highlights
3 part multi-timbral
Seamless Transitions for smooth program changes
Simplified, streamlined user interface
Split and Layer all 3 sections
6 Split Points with optional Split Point crossfades
Organize Mode for quickly arranging programs, sounds and pages
OLED display for the Program section
Organ Section
The Nord Electro 6 features our award-winning Nord C2D Organ simulations of B3 Tonewheel and Vintage Transistor Organs plus two Pipe Organ models. The Organ section also includes our latest vintage 122 Rotary Speaker simulation.
Pipe Organ models
The Organ section now contains two different Pipe Organ models. The new Pipe 1 is a pure Organ with few harmonics. The Pipe 2, introduced with the Electro 5, is a recreation of metal pipes that commonly make up the backbone of a pipe or church organ, and now includes a special new detune mode when enabling Vibrato/Chorus.
Dual Organ Mode
The new Dual Organ mode provides quick access to dual manual setups and offers great overview and control of the drawbar settings for both the Lower and Upper manual.
Physical Drawbars for Electro 6D 61/73
The Electro 6D 61 and 73 feature Physical Drawbars offering an ultimate hands-on experience for the dedicated organ players. These models also support the Nord Half-moon Switch (optional accessory).
Organ Highlights
B3, B3 bass and Vox/Farfisa simulations from Nord C2D
2 Pipe Organ models
Dual Organ Mode
Vintage 122 Rotary Speaker simulation
Physical Drawbars for 6D 61/73 models
Piano Section
The Piano section has a wide selection of acoustic, electric and digital pianos from the exclusive Nord Piano Library, expanded voice polyphony and creative new Piano Filters.
Factory Bank
The Nord Electro 6 factory bank contains an extensive selection of our latest Grands, Uprights, Electric Pianos and Digital Pianos from the exclusive Nord Piano Library - all handpicked for their unique characters! The Piano section also features our new Layer category with rich dynamic layered patches.
The Nord Piano Experience
Nord state-of-the-art sampling techniques capture the extraordinary nuances and real character of the source instruments and unique Advanced String Resonance delivers breathtaking realism and an unsurpassed level of expressiveness.
Replaceable sounds
The Factory Bank features an extensive selection from the Nord Piano Library but you can easily add or replace any of these sounds using the Nord Sound Manager. Our exclusive Nord Piano Library is constantly updated with new unique sounds, and always free of charge.
Piano Filters
Providing an additional level of sonic control, the Piano Section now features dedicated piano filters for accentuating softness, mid or brilliance.
Piano Section Highlights
1 GB Memory
Expanded polyphony
Creative Piano Filters
Advanced String Resonance
Dynamic Curves
Sample Synth Section
The enhanced Sample Synth Section features expanded memory for the Nord Sample Library 3.0 and extended polyphony. The Sample Synth Section contains a broad selection of high-quality sounds from the Nord Sample Library 3.0 including the exclusively licensed sounds of the legendary Mellotron and Chamberlin. The Sample Synth is equipped with essential controls for attack, decay/release and dynamics (filter/velocity). A unique Nord feature allows you to create your own samples using the free Nord Sample Editor software for Windows and Mac.
Sample Section Highlights
512 MB Memory (doubled from Electro 5)
Expanded Polyphony
Attack and Decay/Release controls
Dynamic control (filter/velocity)
Effect Section
The powerful Effect section features a wide range of instantly tweakable high-quality effects modelled after classic stomp boxes. All effects are stereo and can be assigned freely to the Organ, Piano or Synth sections.
The Nord Electro 6 Effect section includes Tremolo, Phaser, Chorus, Pan, Wah, RM, Flanger, Vibe and Reverb with a new Bright Mode.
Nord Electro 6 Main Features
3 Versions:
Nord Electro 6D 61
Nord Electro 6D 73
Nord Electro 6 73HP
Keyboard
61-key (5 octaves, C-C) Velocity sensitive Semi Weighted Waterfall keyboard 73-key (6 octaves, E-E) Velocity sensitive Semi Weighted Waterfall keyboard 73HP-key (6 octaves, E-E) Velocity sensitive Hammer Action Portable keyboard
Polyphony
Piano: 120 Voice Polyphony (stereo/mono pianos)
Synth: Extended Voice Polyphony
PIANO SECTION
6 types - Grand, Upright, Electric Pianos, Clavinet, Digital and Misc
Each category can contain up to 20 different models
10 Grands, 9 Uprights, 10 Enhanced Electric Pianos
Piano Timbre/EQ settings (Soft, Mid, Bright) with dedicated Electric Piano filters (Soft, Mid, Bright, Dyno 1 and Dyno 2)
Advanced String Resonance (Generation 2) - adjustable amount
Selectable Soft Release for Grand, Upright, Electric Pianos and Harpsichord
Selectable Pedal Noise for Grand, Upright and Electric Pianos 1 - adjustable amount
Octave transpose: -1/+1 (-6/+6 in Split mode, depending on Split position)
SAMPLE SYNTH SECTION
Amp envelope with Attack and Decay/Release
Selectable velocity sensitive low pass filter and dynamic range
Octave transpose: -1/+1 (-6/+6 in Split mode, depending on Split position)
Volume controllable with Volume Pedal (not included)
Drawbars
61 & 73 Key: Digital LED Drawbars
73 HP Key: Physical Drawbars
Mount for Half-Moon Switch on 61 & 73 not on 73HP
Layers and Split Points
The two sound sections can be combined in a layer or split over the keyboard
Each of the sound sections can have specific effects
7 Split Points indicated with LED lights
Split Point Crossfades offers smooth transitions
Memory
Approx. 2 GB dedicated to the Nord Piano Library
Approx. 512 MB dedicated to the Nord Sample Library 3.0
All samples can be replaced using the Nord Sound Manager application
The Sample Synth section comes shipped with an extensive selection of one hundred samples from the Nord Sample Library
EFFECT SECTION
Effect 1
Pan, Tremolo, Wah and Ring Modulator
Three selectable depths for the Pan and Tremolo, rate controlled with the Effect 1 Rate knob
Tremolo, Pan, Ring-Mod and Wah can be controlled with Control Pedal
Effect 2
Phaser 1, Phaser 2, Flanger, Chorus 1, Chorus 2 and Vibe
Two selectable depths for each effect
Amp Simulations, Comp and EQ
Comp/Amp - three amp/speaker simulations, Tube Overdrive
Drive/Compression amount controlled with the Drive knob
Three band EQ, with sweepable mid. +/- 15 dB gain/attenuation
Master Effects
Dedicated Reverb with Room, Stage and Hall algorithms, each with an additional Bright mode
Dedicated Delay Effect - Rate, Amount and Tap-tempo function
CONNECTION
2 Audio outputs L & R - ¼"", 6,35 mm jacks, unbalanced
1 Monitor input - 1/8"", 3,5 mm stereo jack
1 Headphone output - ¼"", 6,35 mm stereo jack
1 Sustain Pedal input - ¼"", 6,35 mm jack. Use the included Nord Triple Pedal or a momentary pedal
1 Volume Pedal input - ¼"", 6,35 mm TRS stereo jack. Use a Control/Expression pedal like e.g. Yamaha FC-7, Roland EV-5 etc
MIDI In, MIDI Out - 5 pin DIN connectors
USB - type B connector - for transferring souds and USB MIDI
IEC C14 power connector
INCLUDED ACCESSORIES
User Manual
Power cord
Free Access To Nords Extensive Piano, Sound & Archive Sample Library 3.0
DIMENSIONS
Nord Electro 6D 61: W: 900 x D: 296 x H: 97 mm
Nord Electro 6D 73: W: 1066 x D: 296 x H: 97 mm
Nord Electro 6 HP: W: 1074 x D: 344 x H: 121 mm
Weight
Nord Electro 6D 61: 8.1 kg
Nord Electro 6D 73: 9.2 kg
Nord Electro 6 HP: 11.4 kg
Delivery & Lead Times
Delivery ETA's 
For accurate delivery information, please contact our sales team on sales@bonnersmusic.co.uk or call 01323 639335. As a guide, despatch times are detailed below.
Additional charges will be made for delivery of heavy items to some areas. Charges may also apply to upgrades including (but not limited to) timed deliveries, piano assembly, delivery of large items, and when matching deals from other retailers. If you are unsure about our delivery charges, please contact us.
In Stock Products
Products that are shown as in stock will be sent using our standard delivery service within 2 working days from when payment is received. This excludes piano deliveries with full installation - see below.
Pre-Order Products
Products which are shown as pre-order are not in stock, but can be ordered and reserved for you from the next available shipment. Order today to reserve your place in the queue! Call or email us for the latest lead times on pre-order products.
Digital Piano Deliveries:
We have many flexible delivery options for most delivery pianos, based on your location and whether you require it flat-packed, or fully assembled in your home. Digital piano delivery options are shown at checkout. 
Piano Deliveries
If you purchase a piano which is supplied with full installation, we will contact you once your order is received to arrange a convenient delivery date & time. Delivery & installation is usually within 14 days, but often sooner. Call us for current lead times on pianos.
Digital Piano Deliveries For Self-Assembly
Click here to see our specific information relating to piano deliveries.
If you choose our courier delivery/flat pack delivery method, please be aware that with larger items such as digital pianos, the courier is not contracted to carry them up any steps or stairs. If there are stairs leading to the front door of the delivery address, or you live in an apartment which is not on pavement level, it is your responsibility to arrange transportation from the pavement level to the delivery address. In this instance, the delivery driver may, at their own discretion assist you in carrying the parcels to the delivery address, but they are not contracted nor obliged to do so.
Do you need delivery upstairs, or delivery at a specific time?
For some larger items which need to be delivered upstairs - including pianos, we offer a timed delivery service using our own van and drivers. This service is free on some items and chargeable on others. Call us on 01323 639335 to discuss your specific delivery requirements.
No-one at home?
Our courier will try and deliver your parcel(s) twice. After the second failed attempt, your goods will be returned to our warehouse. If you would like us to try and deliver them again, we will charge the delivery charges associated with your order again.
Delivery Surcharges For Larger Items
For some larger items, delivery surcharges may apply to the following areas: Scotland, Wales, Channel Islands, Isle Of Wight, Cornwall, Ireland, North Of England above Leeds. Call us on 01323 639335 to check before ordering.
Spread The Cost With Finance
If you're set on buying your new instrument, there's no need to get weighed down by the total cost of it straight away. If you break it down into monthly payments over time, it's much more manageable than you might think. And our fixed interest rates mean you'll know exactly what you're paying from the start.
How it works
The finance options available are displayed on our individual product pages - just click the button under the price to see the available options for each product. Finance is available for most new and used instruments over £400.

Pay a fixed deposit, and the rest is split into monthly payments. At the end of your contract when you've made your final payment, the instrument or equipment is all yours. You could own that dream guitar, piano or keyboard sooner than you thought!

Which Finance Options Are Available?
Most products on our website show the available finance options. Some are interest free, and some are interest bearing. The options shown on the site are an example of what is available - if you would like to pay over a different period, give us a call on 01323 639335 and we'll try and arrange a finance option that suits your budget.

How To Apply For Finance
To apply for finance, please add the product to your cart, proceed through checkout and select 'Apply For Finance' as your payment option where you can complete the application form online.

The Lender
Bonners Ltd acts as a credit broker and only offers credit products from Secure Trust Bank PLC trading as V12 Retail Finance. Bonners Ltd is authorised and regulated by the Financial Conduct Authority. Our registration number is 718966. Bonners Ltd is registered in England and Wales 1994113. Registered office 34 North St, Hailsham, East Sussex BN27 1DW.

Secure Trust Bank is registered in England and Wales 541132. Registered office: One Arleston Way, Solihull, B90 4LH. Authorised by the Prudential Regulation Authority and regulated by the Financial Conduct Authority and the Prudential Regulation Authority. Registration number: 204550.
Not all products offered by Secure Trust Bank T/A V12 Retail Finance are regulated by the FCA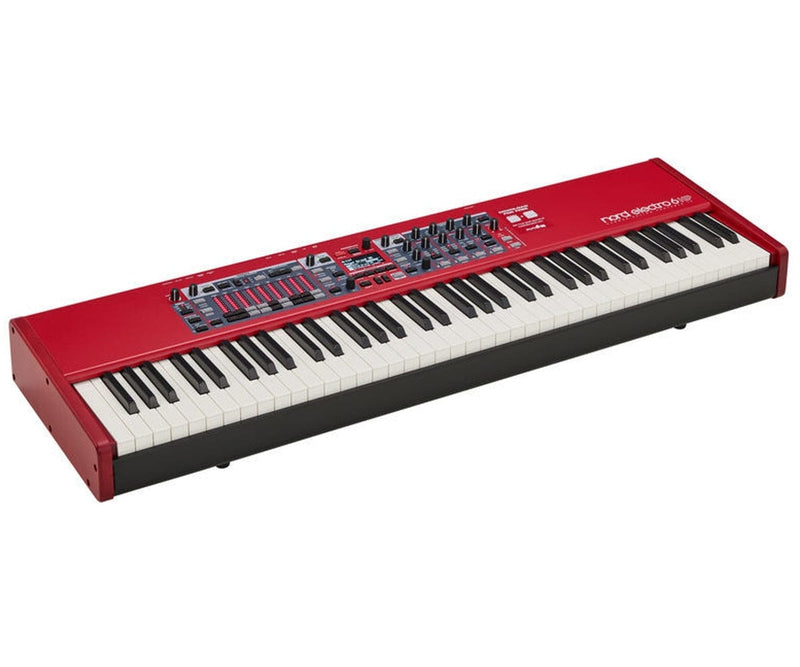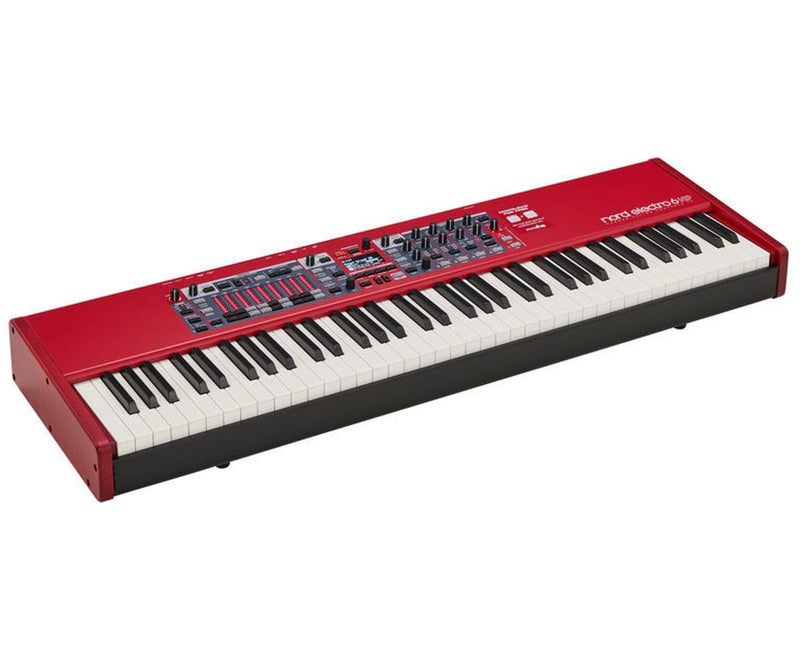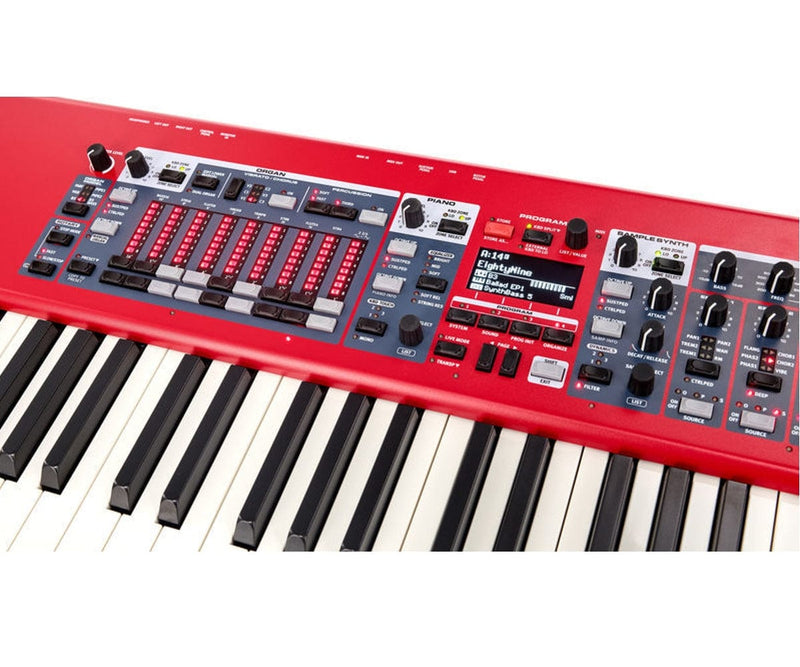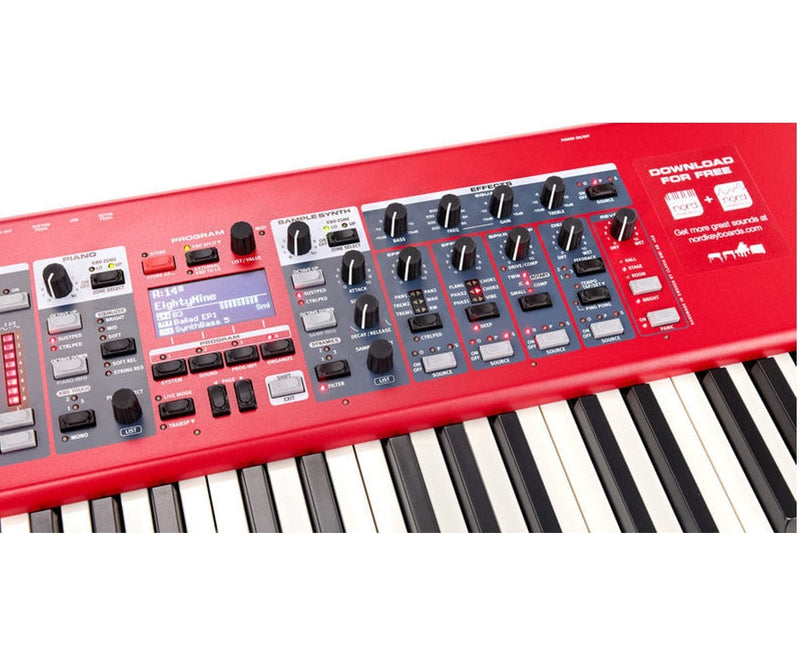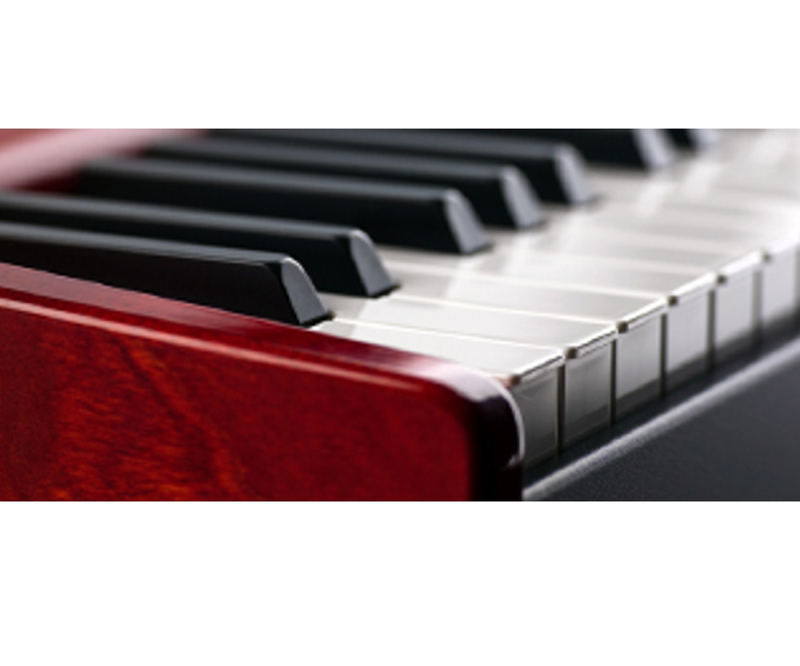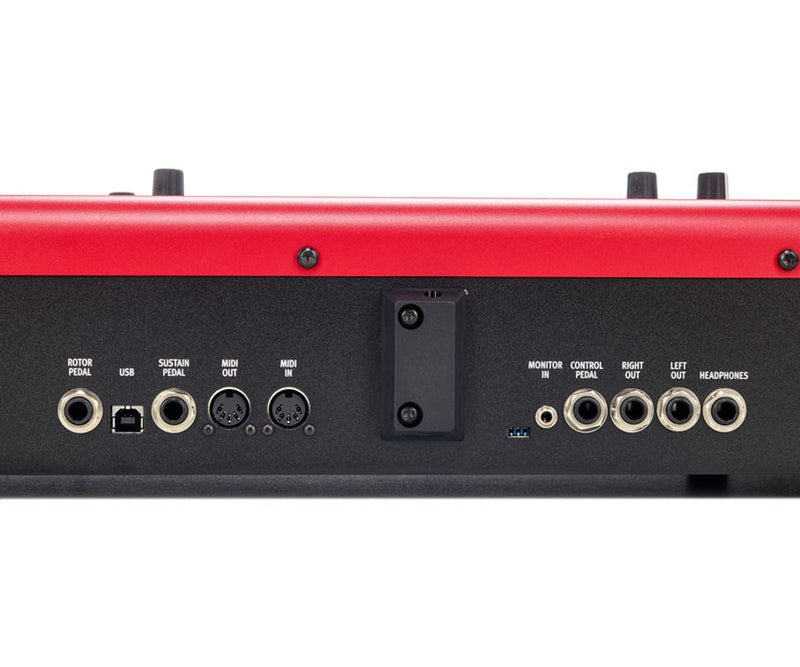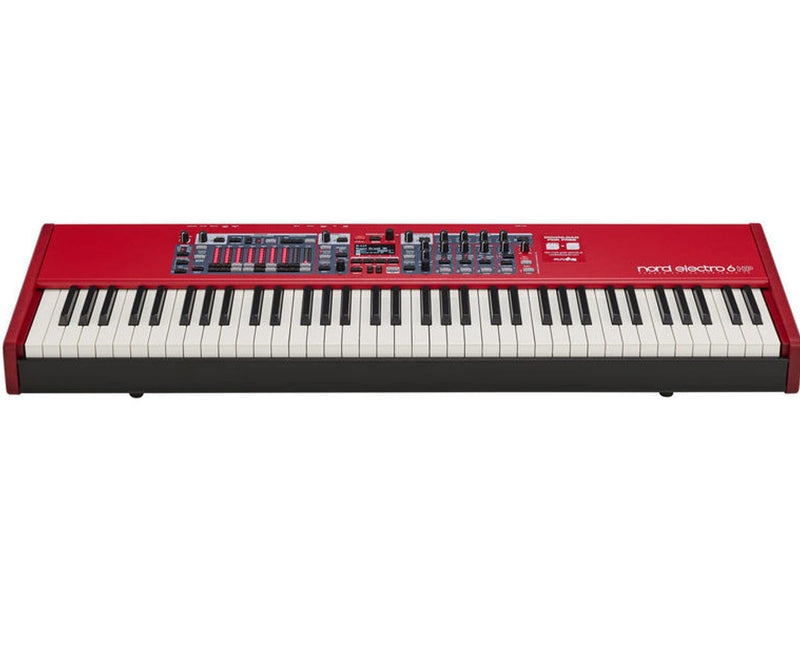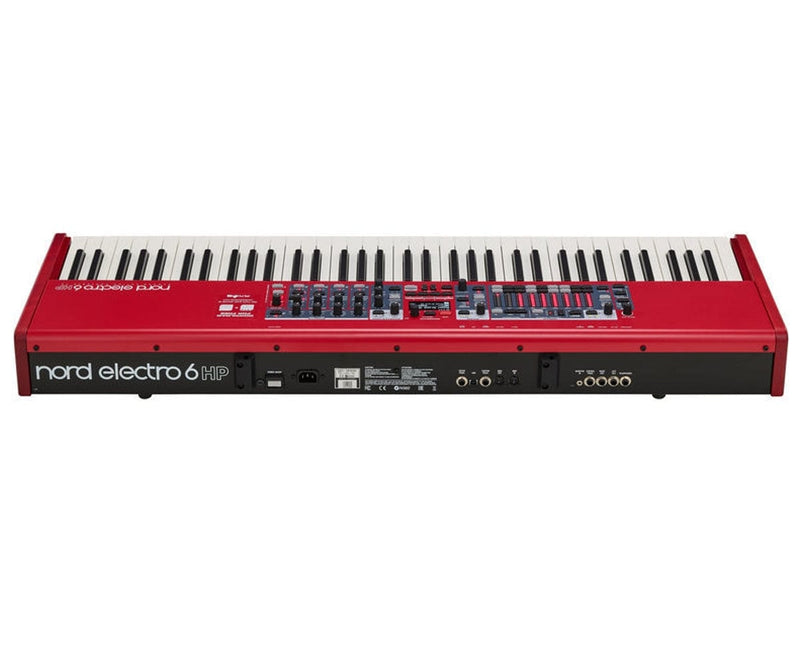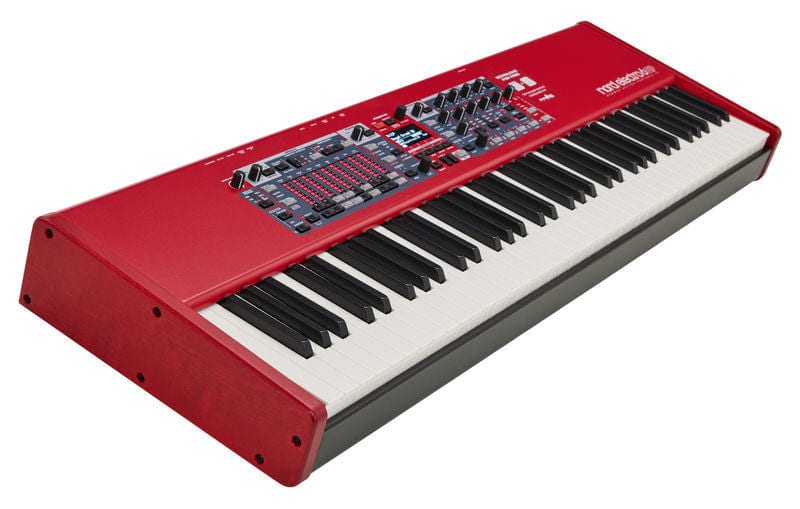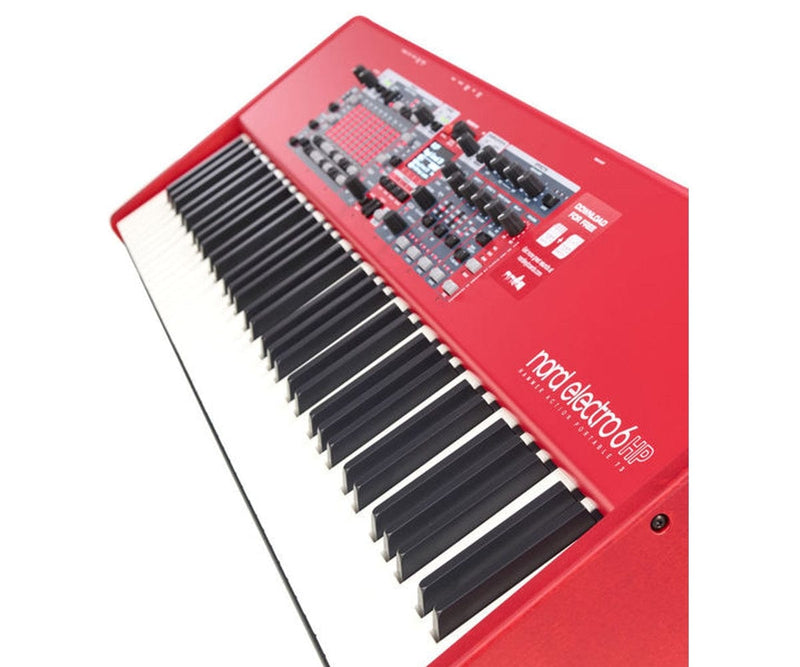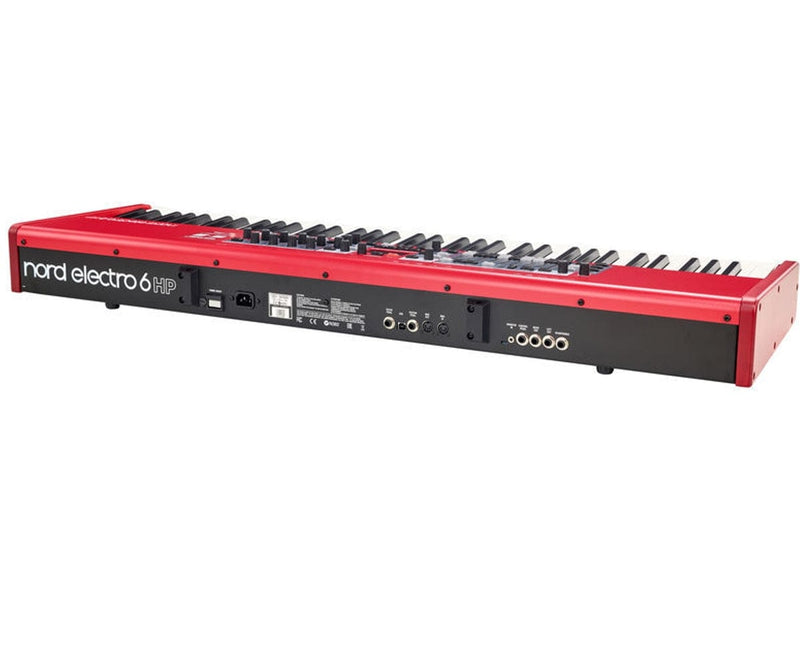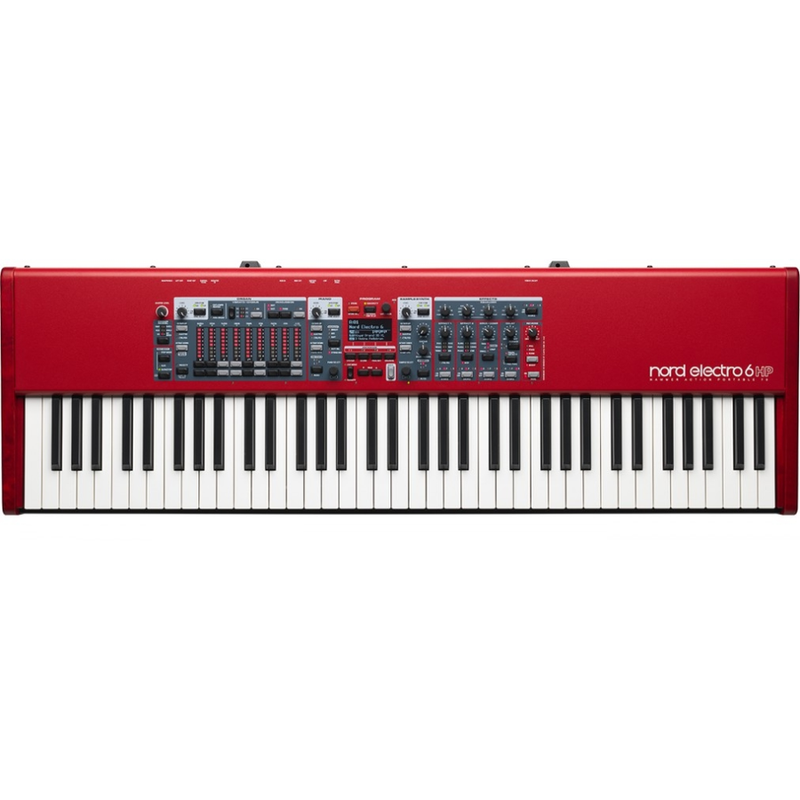 Nord Electro 6 HP 73 Note Hammer Action Portable Keyboard
NOR0004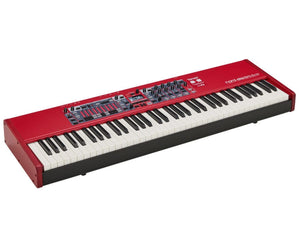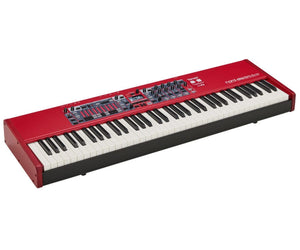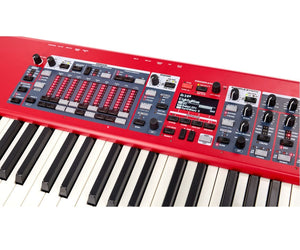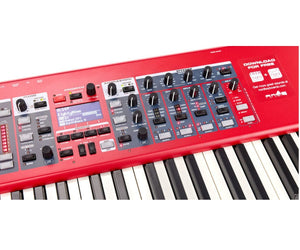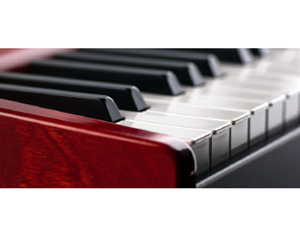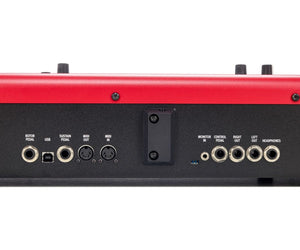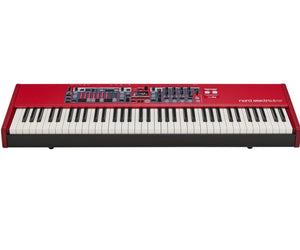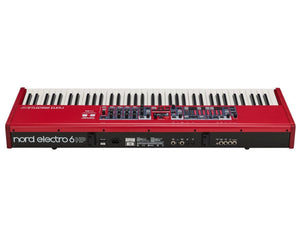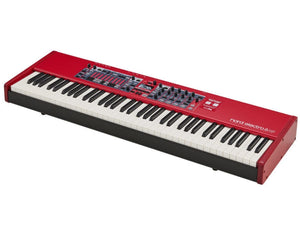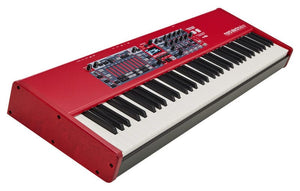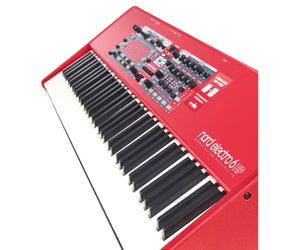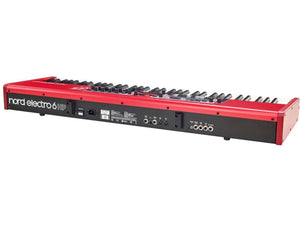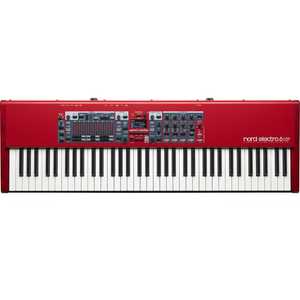 See & Try In Store
*Piano Cabinet Finishes Of Showroom Models May Vary
Request Price Match
We are only too happy to try and match a legitimate UK based musical instrument retailer's quote. We have been in business for over 30 years and will always do our best to be as competitive as possible.
If you have seen a product that you wish to purchase cheaper on another UK based retailer's website or shop, please call us on 01323 639335 or complete the form below. We will try and match (or beat) their quote – and still give you our award-winning service.
Alternatively, complete the form below and we'll get right back to you with our best price. Price matches are dependent upon stock availability.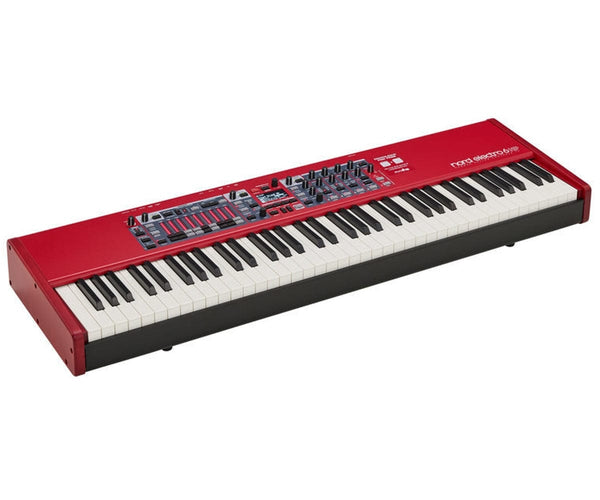 Nord Electro 6 HP 73 Note Hammer Action Portable Keyboard
£2,299.00