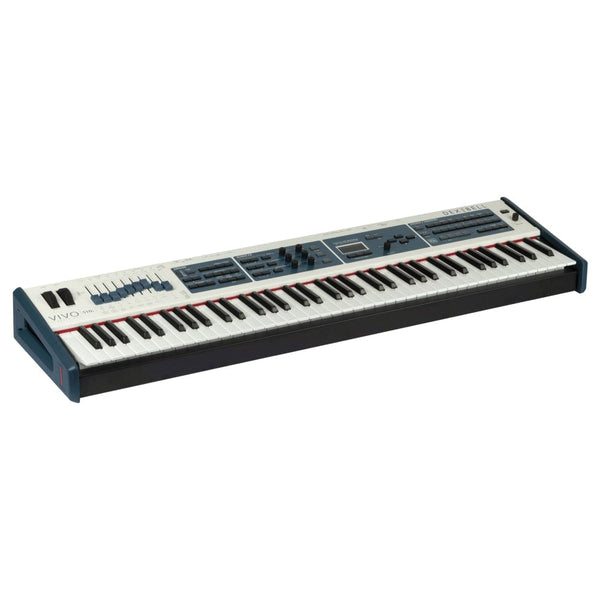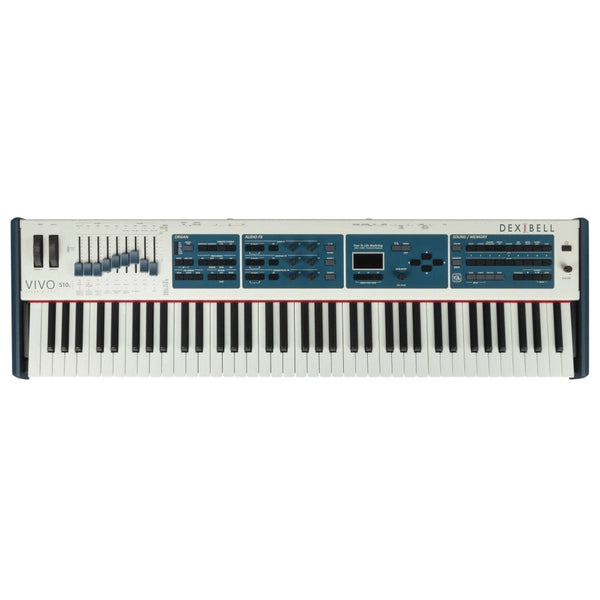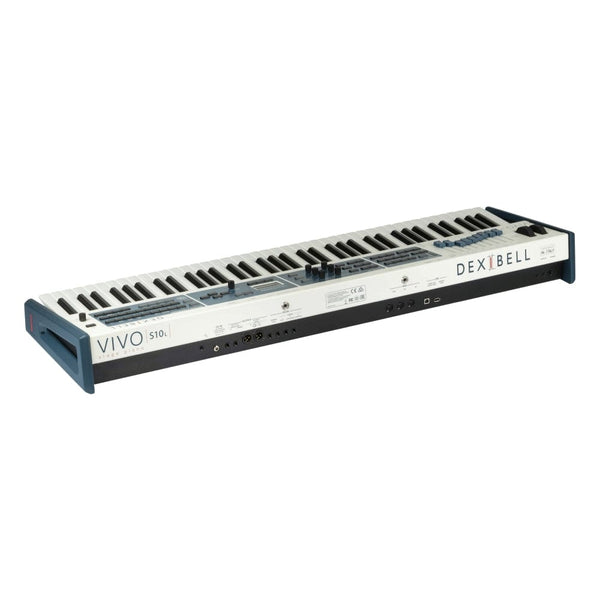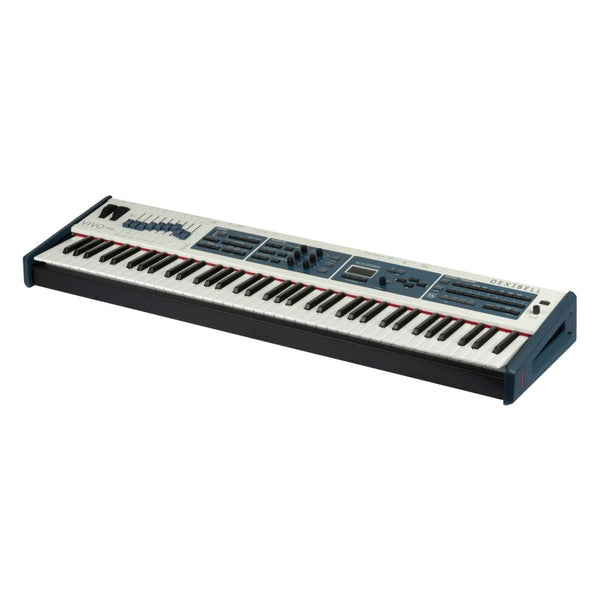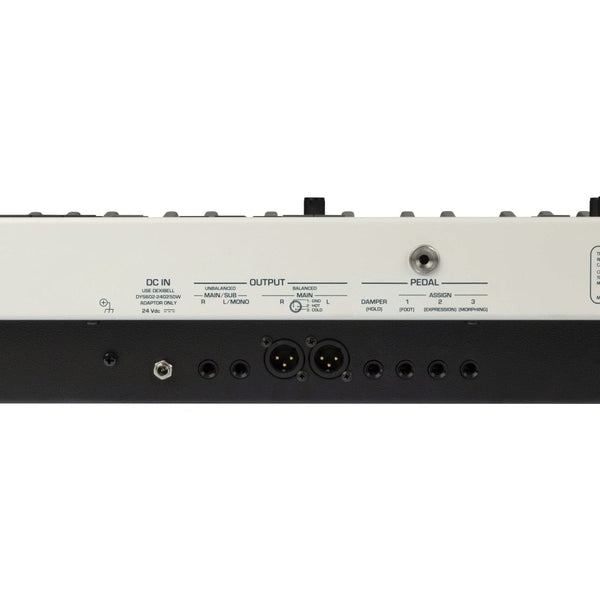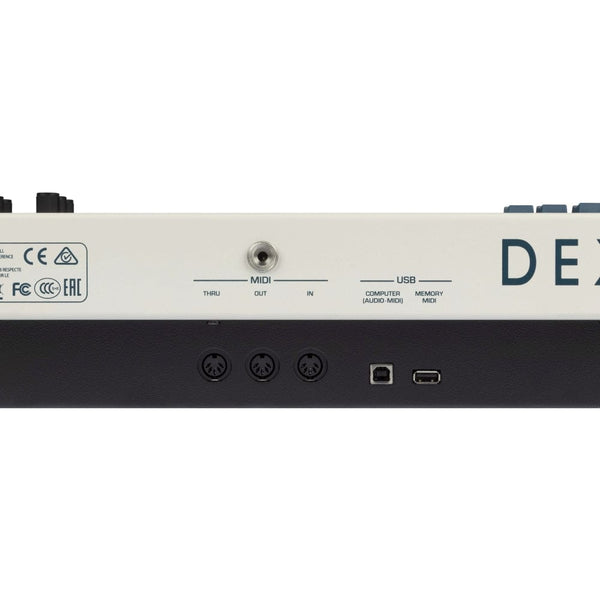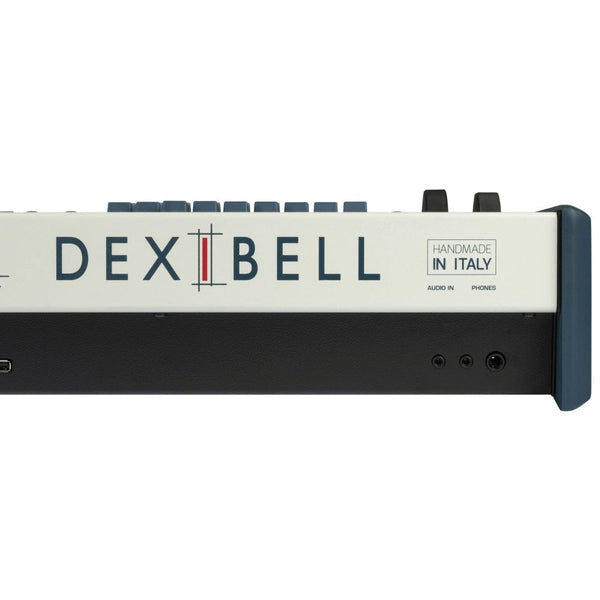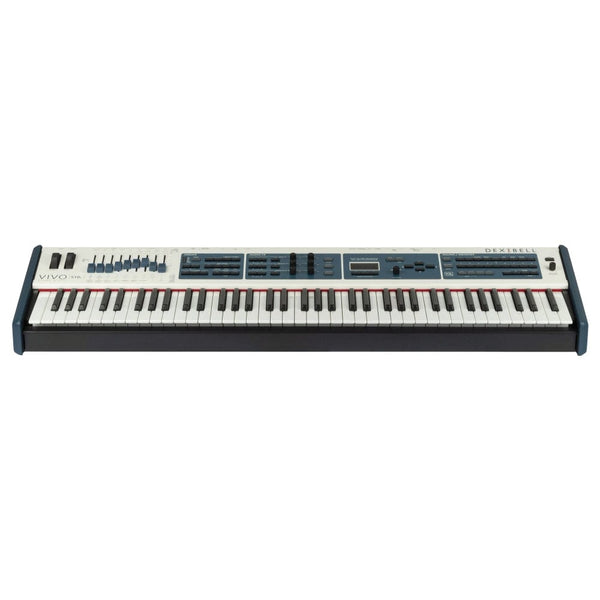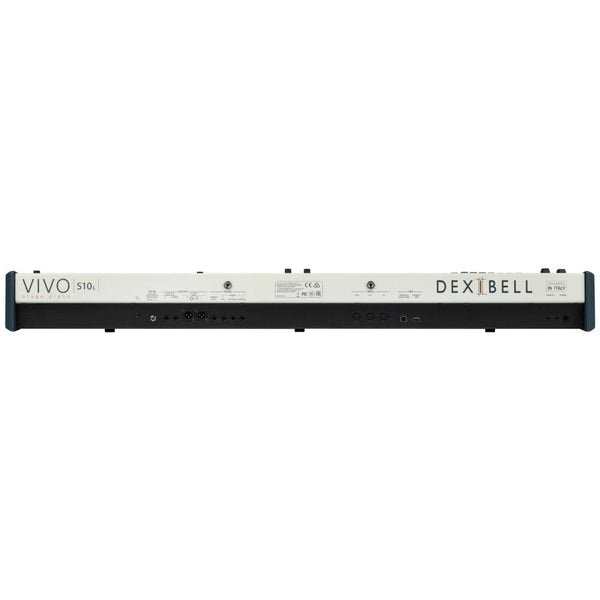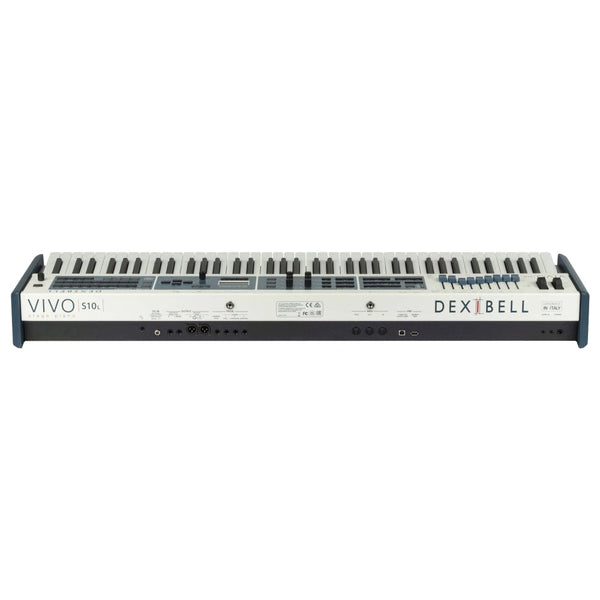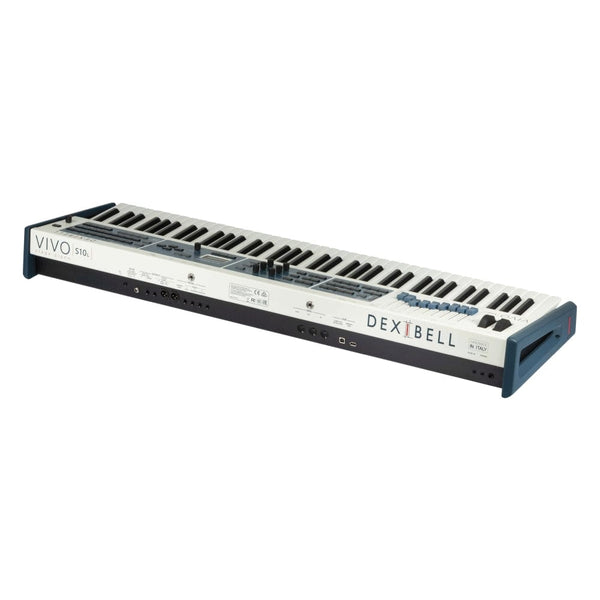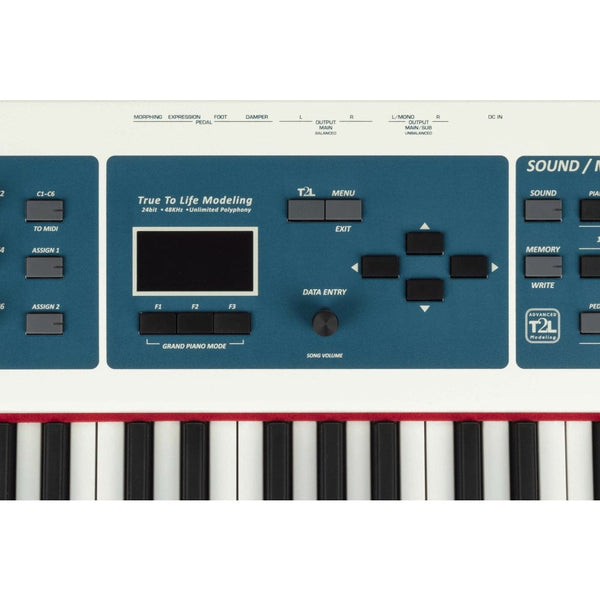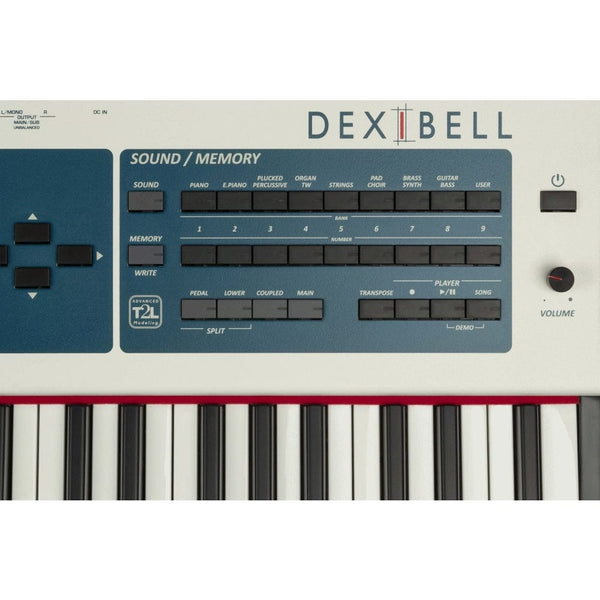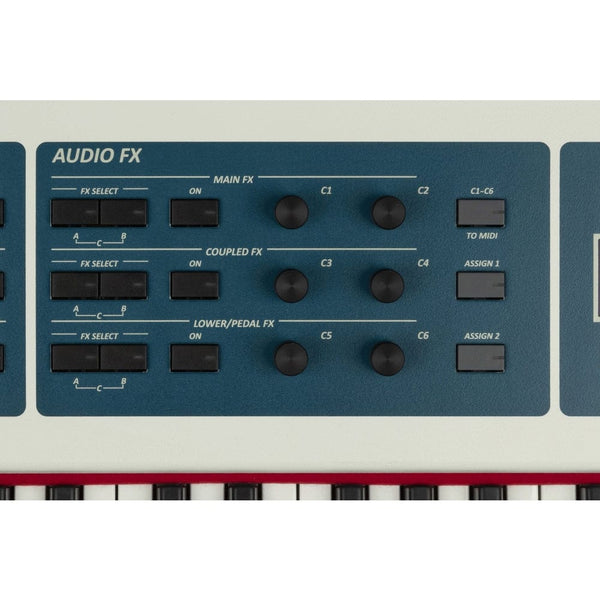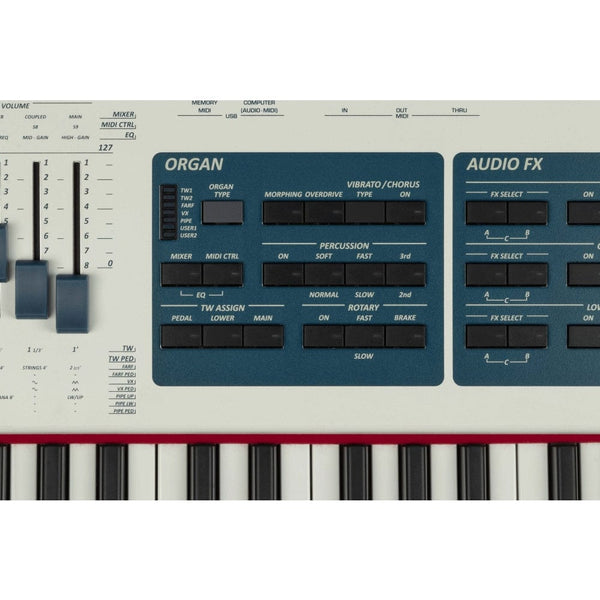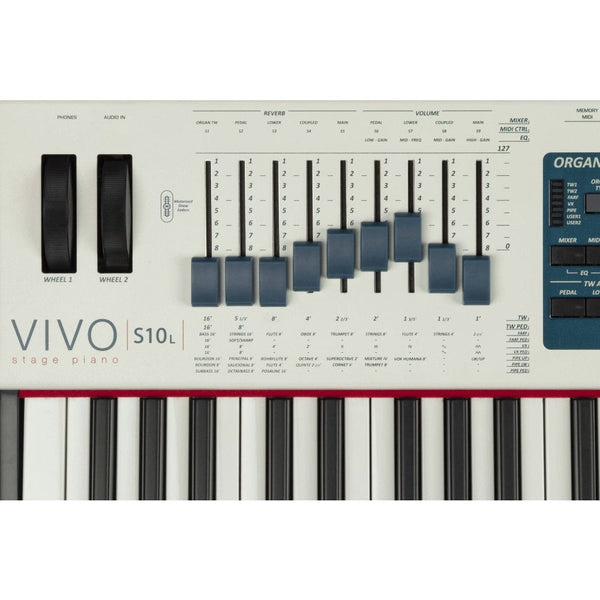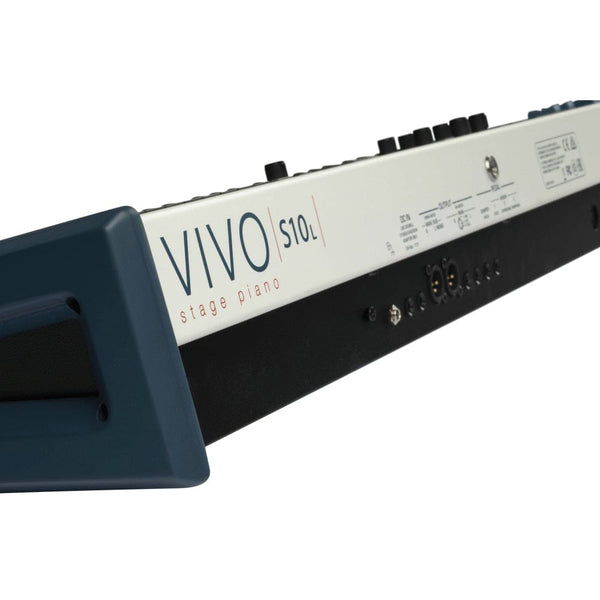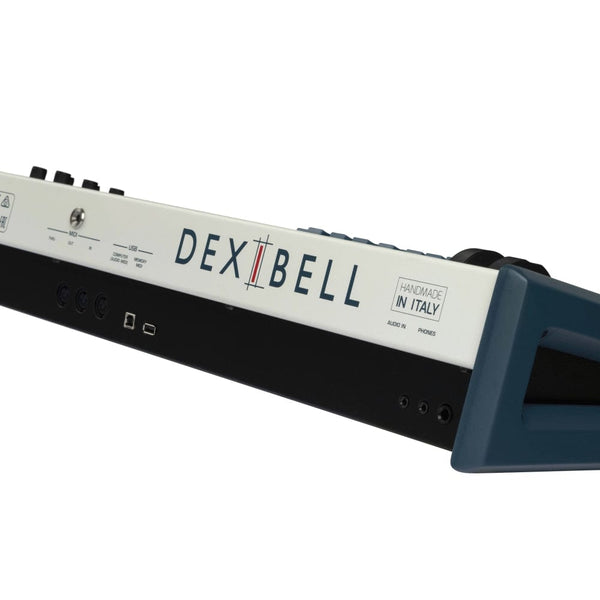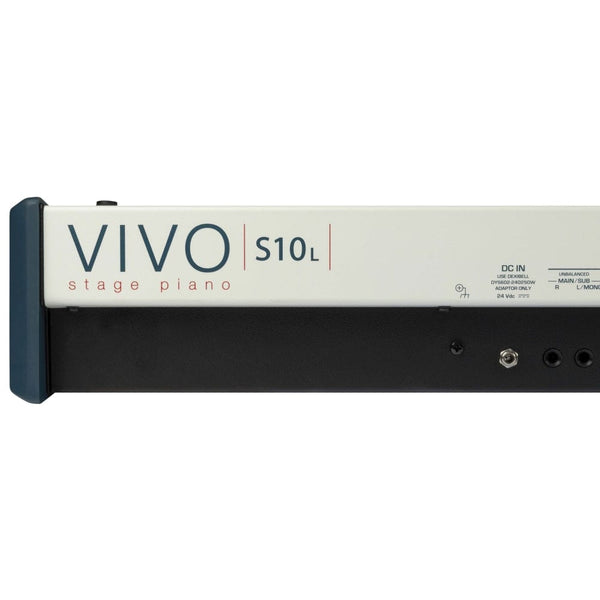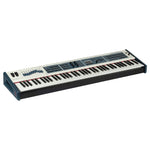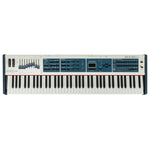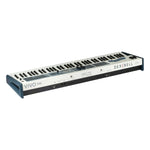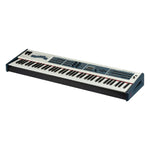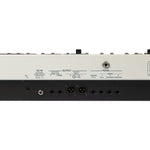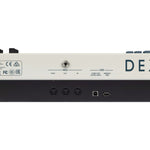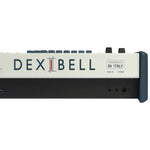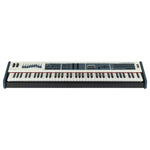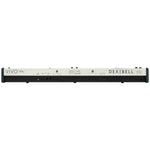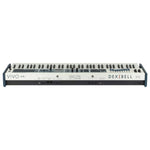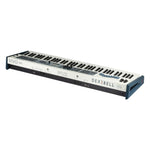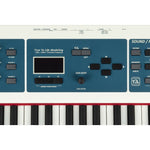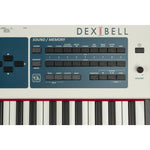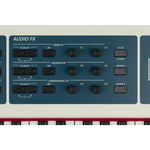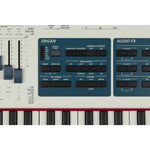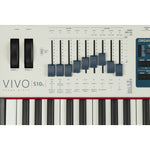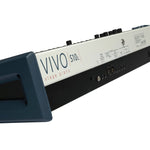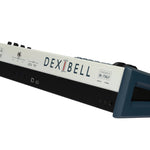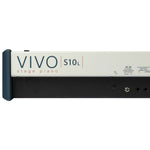 Dexibell Vivo S10L Stage Piano; 76 Synth-Weighted Keys
Product Code: DEXS10L
Description
Delivery & Lead Times
Spread The Cost With Finance
Description
Dexibell S10L Stage Piano Features
Keyboard
76 Keys (Synthesizer type) with dynamic
Tone Generator
Advanced T2L: Sampling and Modelling Technology
Sampling
XXL wave size, up to 15 seconds on lower piano notes
Sound Wave Format
24 bit linear - 48 KHz (Internal processing and DSP at 32 bit floating)
Digital Analog Convertion (DAC)
24 bit linear - 48 KHz, Dynamic Range, S/N:106dB
Maximum Polyphony
Unlimited with 320 Oscillator
Organ Type
TW1, TW2, FARF, VX, PIPE + User1, User2 downloadable from website
Sounds
over 100 Organ Preset + 180 Sounds + User downloadable from website
Draw-Faders
9 MOTORIZED for Tone Wheels/Mixer/EQ/Master Keyboard Controllers
Memory
Internal: 81
Unlimited loadable from USB Memory
Wave Memory
3.2 GB fully changable by the user with DEXIBELL and Sound Font format
Keyboard Mode
4 Parts (MAIN, LOWER, COUPLED, PEDAL) + 4 MIDI zones
Touch Sensivity
7 Types + Fixed
Reverb
24 Types
Effects
Rotary, Overdrive, Vibrato/Chorus for Organ + 12 Independent DSP x 17 types (3 x Main, 3 x Couples, 3 x Lower, 3 x Pedal) using "seamless changes" technology at effect recall
Master Equalizer
3-band Digital Equalizer
Chord Enhancer
YES
Controllers
FX Encoder x 6 with led meters
Data Entry/Song Level Encoder x 1 with led meters
Master Volume Knob
Whee 1 & Wheel 2
Players
.wav, .aiff, .mp3, in all format, frequency and bit rate
Recorder
.wav (48 kHz, 32-bit floating) on USB Memory
Master Tuning
415,4 Hz to 466,1 Hz (adjustable increments of 0,1 Hz)+ 2 Preset (440 Hz, 442 Hz)
Temperament
9 Types
User Temperament
YES: 3 User
Rhythm Patterns
X MURE APP for i-Phone and i-Pad (FREE) with multitracks audio patterns
Connectors
OUTPUT: MAIN Balanced: XLR (LR) MAIN / SUB Unbalanced OUTPUT jacks (L/MONO, R) 1/4-inch phone type
FOOT 1: Progressive Damper Action Pedal with sympathetic resonance simulation
FOOT 2: Function assignable
FOOT 3: Expression Pedal / Function assignable
FOOT 4: Morphing Pedal / Function assignable
MIDI: IN, OUT, THRU
USB: TO HOST (MIDI & DIGITAL AUDIO IN/OUT), TO DEVICE (MEMORY & MIDI)
AUX IN: 1 jack (stereo mini-jack)
Bluetooth
Streaming Audio Input, MIDI BLE 4.2
Display
Graphic LCD 128 x 64 dots Organic LED, high contrast type
Power Consumption
STAND BY: < 0,2 W
MAXIMUM: 18 W
"ErP" LEVEL VI for Echo efficiency on stand-by consumption
Dimensions
Width 1128 mm
Depth 328 mm
Height 121 mm
Weight
12 Kg
Accessories
Damper Pedal and Music Stand included
Dexibell Vivo S10L Stage Piano
The Dexibell S10 and S10L are the first instruments in Dexibell's new range of keyboards to use their 3rd generation sound engine, featuring the new Advanced True To Life technology. The S10L model has a 76-note premium synth-action keyboard which is ideal for playing organ & synth parts, whilst giving a pleasing, expressive performance for piano voices. 

Dexibell S10L Highlights:

Piano, organ & Synth Engines with up to four-part split & layering capability
76-key Premium Synth Action Keyboard
12 Independent DSP Effect Processors
2 Master effects processors (Reverb & EQ)
Separate assignable audio outputs
3.2GB Memory for samples - rewritable via USB
Bluetooth Audio INPUT streaming
Unlimited Polyphony
Digital Audio IN/OUT on USB
Multiple seamless patch transitions
US & JAPAN 'Platinum' Piano Samples Pre-installed

Part Exchange Your Keyboard for a new Dexibell S10
If you already own a keyboard that you'd like to upgrade to the S10 or S10L, then the Bonners trade-in scheme might be just what you need! Email details of what you have to partex@bonnersmusic.co.uk stating whether or not you have the original carton and packaging, and we'll get right back to you with a trade-in valuation. You might have a new Dexibell in your hands quicker than you thought!

About the Dexibell S10
The Dexibell S10 is the flagship instrument of the Dexibell Stage piano range and replaces the ground-breaking S9 model, first introduced in 2017. The S10 is equipped with a main processor running DOUBLE the speed of previous instruments and has double the amount of available memory (now 4GB) for storing OS, sound & sample data. The instrument also boots up four times faster than previous models.

The S10 is hand-made in Dexibell's Italy factory and combines unique cutting-edge technologies with natural handcrafted materials. The motorized draw-fader technology can be applied to tonewheel organ voices and used for manipulating sounds, mixer, midi controllers, and EQ.

The user interface of the Dexibell S10 is simple and clearly laid out. All LEDs are an elegant blue and clear to see when performing on dark stages.

Wooden Hammer Action Keyboard
The S10 is fitted with a class-leading TP400 graded-hammer action keyboard, a hybrid structure of both wood & plastic. The natural materials give the correct key weighting, whilst the manmade parts contribute to long-lasting reliability. Each key has three contacts, aftertouch, and ebony/ivory feel key surfaces.

Powerful Processor At The Heart Of The S10
Dexibell S10 stage pianos are equipped with more advanced hardware than products from other mainstream manufacturers. This results in more speed, power and memory space being available to produce some of the highest-quality sounds heard from a hardware instrument.

The S10 is equipped with a new premium sound generator based around an i.MX8-M Quad Core Cortex A53 processor running at 1.8 GHz with 4GB of completely re-writeable sample memory. This processor uses Intels 14nm (nanometre) process for improved speed and power efficiencies.

So what does all this mean for musicians?
The S10 uses a combination of both sampling and modelling technology to produce some of the best quality, natural-sounding voices that have ever been heard from a digital piano or keyboard instrument. Piano samples have been recorded at 24-bit linear 48KHz with extra long sample lengths of over 15 seconds. This means that sample loop points, even in the lower registers of the keyboard, are inaudible to most human ears. Dexibell piano voices rival (and in many cases) beat the quality offered by a dedicated computer software-based piano plug-in.

Unlimited Polyphony
In common with previous Dexibell instruments, the S10 offers unlimited polyphony and multiple seamless sound and effect changes - not just one seamless change, as is the case with most other keyboards.

Reactive Articulations
The powerful processor at the heart of the S10 enables the instrument to react to the performer's technique in real-time. Playing the S10 gives you a real sense of the instrument being 'alive'. It reacts to every nuance of your expression and articulation, resulting in a more natural and satisfying performance.

Minimal Latency
When playing the Dexibell S10, from the time you press a note to the time you hear the sound, is less than three milliseconds. At the time of writing, the closest that most other manufacturer's instruments come to this reaction speed is 10 milliseconds. This may seem like a small detail, but this feature means that the instrument translates your expression and performance with even greater accuracy.

Rewriteable Sample Memory - From USB
A unique and powerful capability of the S10 is that the voice samples can be completely rewritten by importing new sound data from a USB memory device. The 4GB of memory comes pre-loaded with some of Dexibell's very best samples, including the legendary USA & JAPAN 'Platinum' sampled pianos and a huge variety of sounds, including synths, EPs, orchestral, brass, bass, tuned percussion and more.

The S10 can be customised to suit your particular music needs by erasing any of the factory samples and loading any sounds of your choice. Dexibell offers a wide range of downloadable sound data on its website, or you can import sounds in the popular SoundFont format. There's no need to use a computer software app to load the sounds to the keyboard - copy the data to the correct folder on a USB Memory device, insert it into the keyboard and load the desired sounds. All sound management functions can be performed within the keyboard's operating system.

Digital Audio IN/OUT via USB
When recording the S10 with a DAW, there's no need for a USB Audio interface because it streams high-quality Audio & MIDI data via the USB port.

Dexibell S10L 76 Dimensions
Width 1128 mm
Depth 328 mm
Height 121 mm
Weight 12 Kg
Dexibell S10L Stage Piano Features
Keyboard
76 Keys (Synthesizer type) with dynamic
Tone Generator
Advanced T2L: Sampling and Modelling Technology
Sampling
XXL wave size, up to 15 seconds on lower piano notes
Sound Wave Format
24 bit linear - 48 KHz (Internal processing and DSP at 32 bit floating)
Digital Analog Convertion (DAC)
24 bit linear - 48 KHz, Dynamic Range, S/N:106dB
Maximum Polyphony
Unlimited with 320 Oscillator
Organ Type
TW1, TW2, FARF, VX, PIPE + User1, User2 downloadable from website
Sounds
over 100 Organ Preset + 180 Sounds + User downloadable from website
Draw-Faders
9 MOTORIZED for Tone Wheels/Mixer/EQ/Master Keyboard Controllers
Memory
Internal: 81
Unlimited loadable from USB Memory
Wave Memory
3.2 GB fully changable by the user with DEXIBELL and Sound Font format
Keyboard Mode
4 Parts (MAIN, LOWER, COUPLED, PEDAL) + 4 MIDI zones
Touch Sensivity
7 Types + Fixed
Reverb
24 Types
Effects
Rotary, Overdrive, Vibrato/Chorus for Organ + 12 Independent DSP x 17 types (3 x Main, 3 x Couples, 3 x Lower, 3 x Pedal) using "seamless changes" technology at effect recall
Master Equalizer
3-band Digital Equalizer
Chord Enhancer
YES
Controllers
FX Encoder x 6 with led meters
Data Entry/Song Level Encoder x 1 with led meters
Master Volume Knob
Whee 1 & Wheel 2
Players
.wav, .aiff, .mp3, in all format, frequency and bit rate
Recorder
.wav (48 kHz, 32-bit floating) on USB Memory
Master Tuning
415,4 Hz to 466,1 Hz (adjustable increments of 0,1 Hz)+ 2 Preset (440 Hz, 442 Hz)
Temperament
9 Types
User Temperament
YES: 3 User
Rhythm Patterns
X MURE APP for i-Phone and i-Pad (FREE) with multitracks audio patterns
Connectors
OUTPUT: MAIN Balanced: XLR (LR) MAIN / SUB Unbalanced OUTPUT jacks (L/MONO, R) 1/4-inch phone type
FOOT 1: Progressive Damper Action Pedal with sympathetic resonance simulation
FOOT 2: Function assignable
FOOT 3: Expression Pedal / Function assignable
FOOT 4: Morphing Pedal / Function assignable
MIDI: IN, OUT, THRU
USB: TO HOST (MIDI & DIGITAL AUDIO IN/OUT), TO DEVICE (MEMORY & MIDI)
AUX IN: 1 jack (stereo mini-jack)
Bluetooth
Streaming Audio Input, MIDI BLE 4.2
Display
Graphic LCD 128 x 64 dots Organic LED, high contrast type
Power Consumption
STAND BY: < 0,2 W
MAXIMUM: 18 W
"ErP" LEVEL VI for Echo efficiency on stand-by consumption
Dimensions
Width 1128 mm
Depth 328 mm
Height 121 mm
Weight
12 Kg
Accessories
Damper Pedal and Music Stand included
Delivery & Lead Times
Delivery ETA's 
For accurate delivery information, please contact our sales team on sales@bonnersmusic.co.uk or call 01323 639335. As a guide, despatch times are detailed below.
Additional charges will be made for delivery of heavy items to some areas. Charges may also apply to upgrades including (but not limited to) timed deliveries, piano assembly, delivery of large items, and when matching deals from other retailers. If you are unsure about our delivery charges, please contact us.
In Stock Products
Products that are shown as in stock will be sent using our standard delivery service within 2 working days from when payment is received. This excludes piano deliveries with full installation - see below.
Pre-Order Products
Products which are shown as pre-order are not in stock, but can be ordered and reserved for you from the next available shipment. Order today to reserve your place in the queue! Call or email us for the latest lead times on pre-order products.
Digital Piano Deliveries:
We have many flexible delivery options for most delivery pianos, based on your location and whether you require it flat-packed, or fully assembled in your home. Digital piano delivery options are shown at checkout. 
Piano Deliveries
If you purchase a piano which is supplied with full installation, we will contact you once your order is received to arrange a convenient delivery date & time. Delivery & installation is usually within 14 days, but often sooner. Call us for current lead times on pianos.
Digital Piano Deliveries For Self-Assembly
Click here to see our specific information relating to piano deliveries.
If you choose our courier delivery/flat pack delivery method, please be aware that with larger items such as digital pianos, the courier is not contracted to carry them up any steps or stairs. If there are stairs leading to the front door of the delivery address, or you live in an apartment which is not on pavement level, it is your responsibility to arrange transportation from the pavement level to the delivery address. In this instance, the delivery driver may, at their own discretion assist you in carrying the parcels to the delivery address, but they are not contracted nor obliged to do so.
Do you need delivery upstairs, or delivery at a specific time?
For some larger items which need to be delivered upstairs - including pianos, we offer a timed delivery service using our own van and drivers. This service is free on some items and chargeable on others. Call us on 01323 639335 to discuss your specific delivery requirements.
No-one at home?
Our courier will try and deliver your parcel(s) twice. After the second failed attempt, your goods will be returned to our warehouse. If you would like us to try and deliver them again, we will charge the delivery charges associated with your order again.
Delivery Surcharges For Larger Items
For some larger items, delivery surcharges may apply to the following areas: Scotland, Wales, Channel Islands, Isle Of Wight, Cornwall, Ireland, North Of England above Leeds. Call us on 01323 639335 to check before ordering.
Spread The Cost With Finance
If you're set on buying your new instrument, there's no need to get weighed down by the total cost of it straight away. If you break it down into monthly payments over time, it's much more manageable than you might think. And our fixed interest rates mean you'll know exactly what you're paying from the start.
How it works
The finance options available are displayed on our individual product pages - just click the button under the price to see the available options for each product. Finance is available for most new and used instruments over £400.

Pay a fixed deposit, and the rest is split into monthly payments. At the end of your contract when you've made your final payment, the instrument or equipment is all yours. You could own that dream guitar, piano or keyboard sooner than you thought!

Which Finance Options Are Available?
Most products on our website show the available finance options. Some are interest free, and some are interest bearing. The options shown on the site are an example of what is available - if you would like to pay over a different period, give us a call on 01323 639335 and we'll try and arrange a finance option that suits your budget.

How To Apply For Finance
To apply for finance, please add the product to your cart, proceed through checkout and select 'Apply For Finance' as your payment option where you can complete the application form online.

The Lender
Bonners Ltd acts as a credit broker and only offers credit products from Secure Trust Bank PLC trading as V12 Retail Finance. Bonners Ltd is authorised and regulated by the Financial Conduct Authority. Our registration number is 718966. Bonners Ltd is registered in England and Wales 1994113. Registered office 34 North St, Hailsham, East Sussex BN27 1DW.

Secure Trust Bank is registered in England and Wales 541132. Registered office: One Arleston Way, Solihull, B90 4LH. Authorised by the Prudential Regulation Authority and regulated by the Financial Conduct Authority and the Prudential Regulation Authority. Registration number: 204550.
Not all products offered by Secure Trust Bank T/A V12 Retail Finance are regulated by the FCA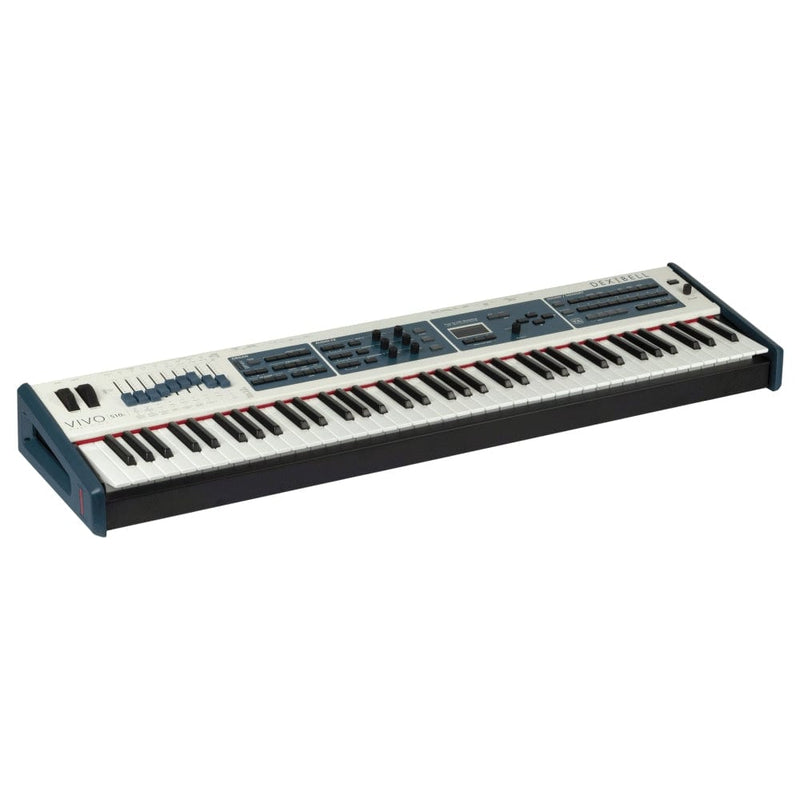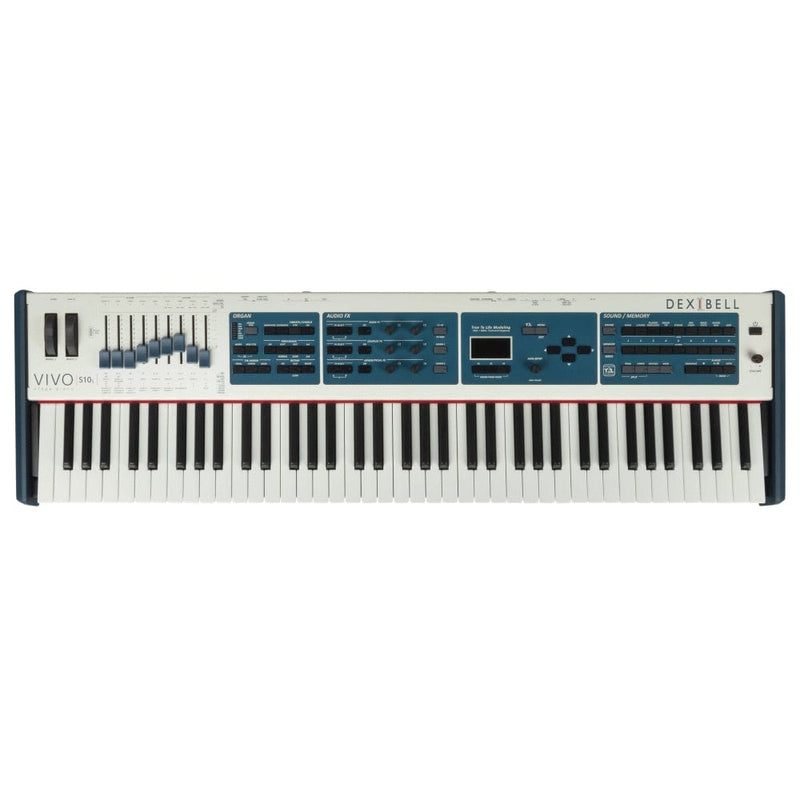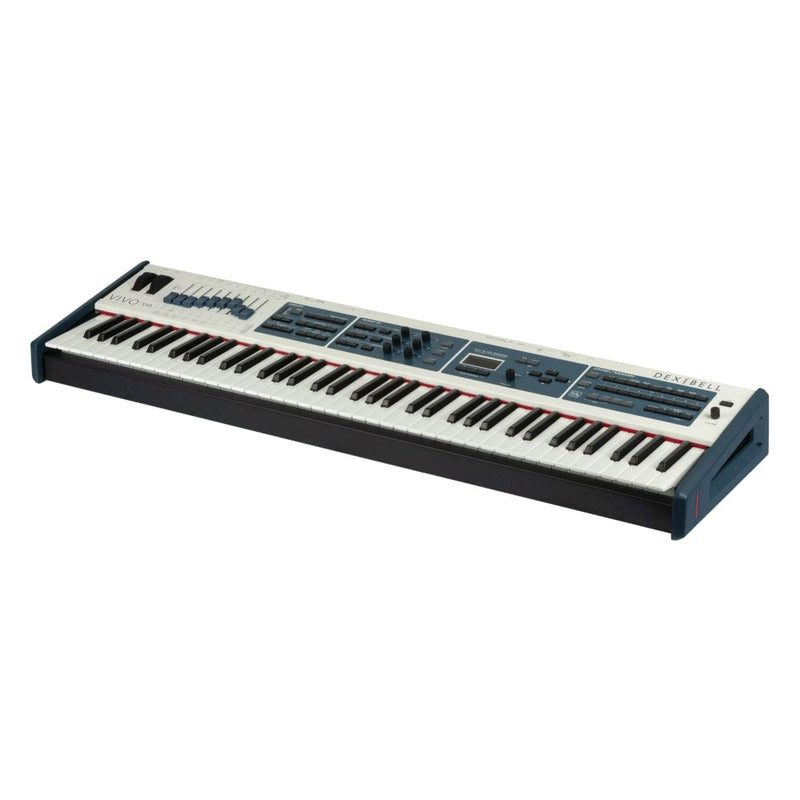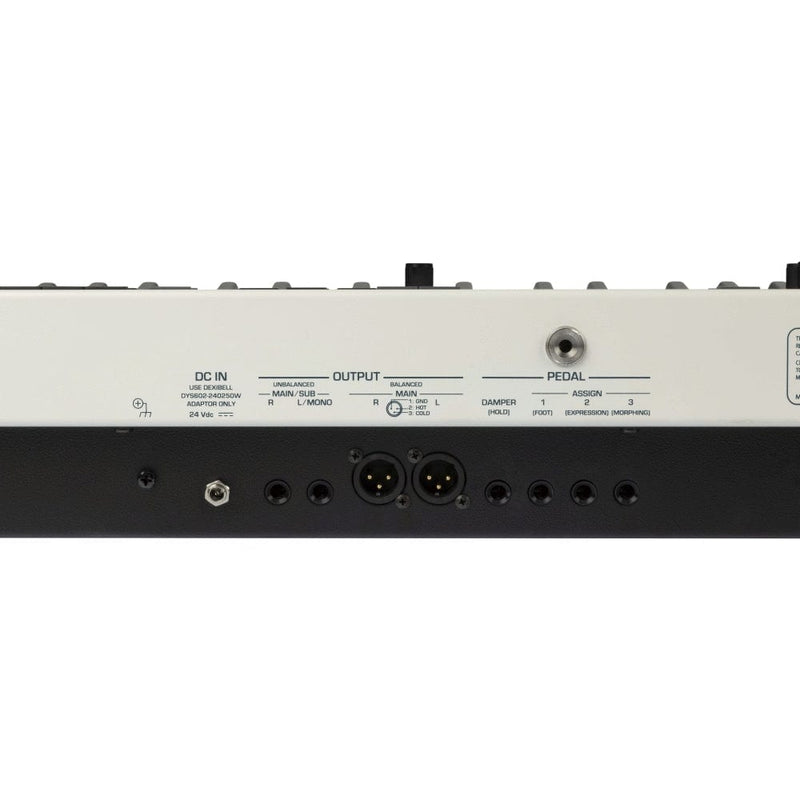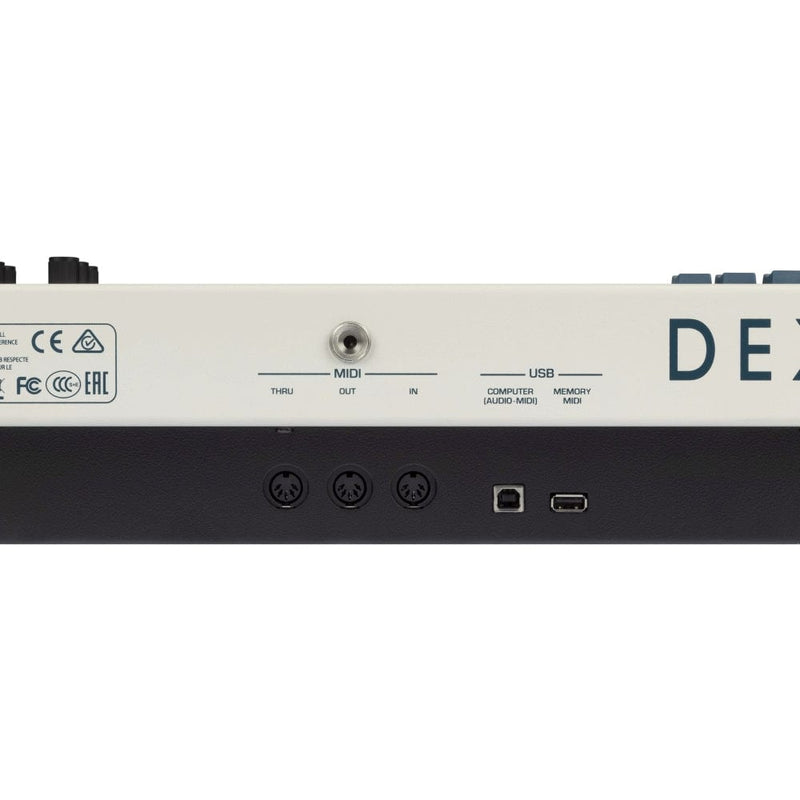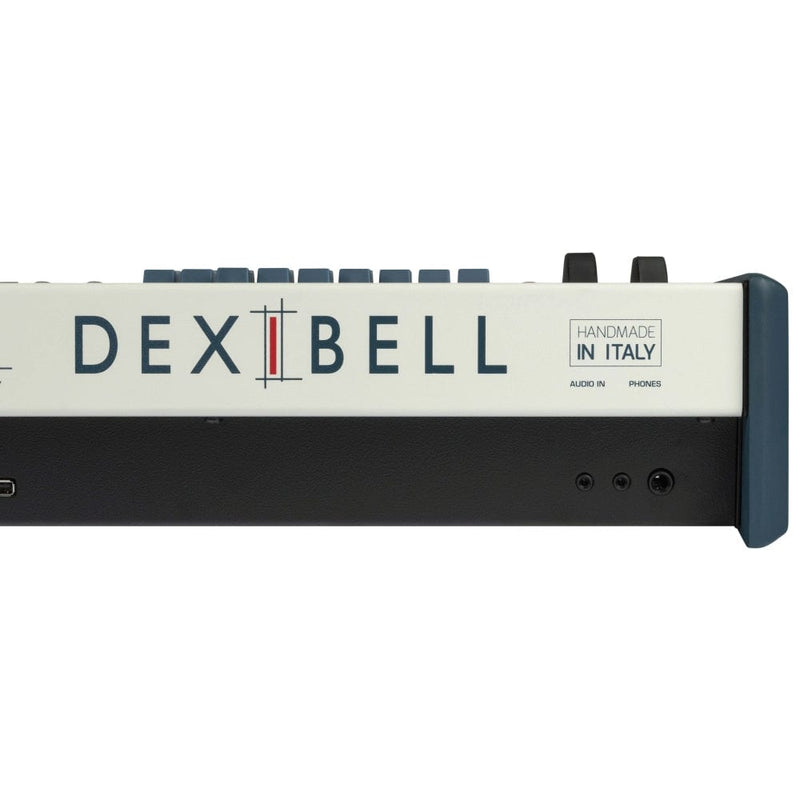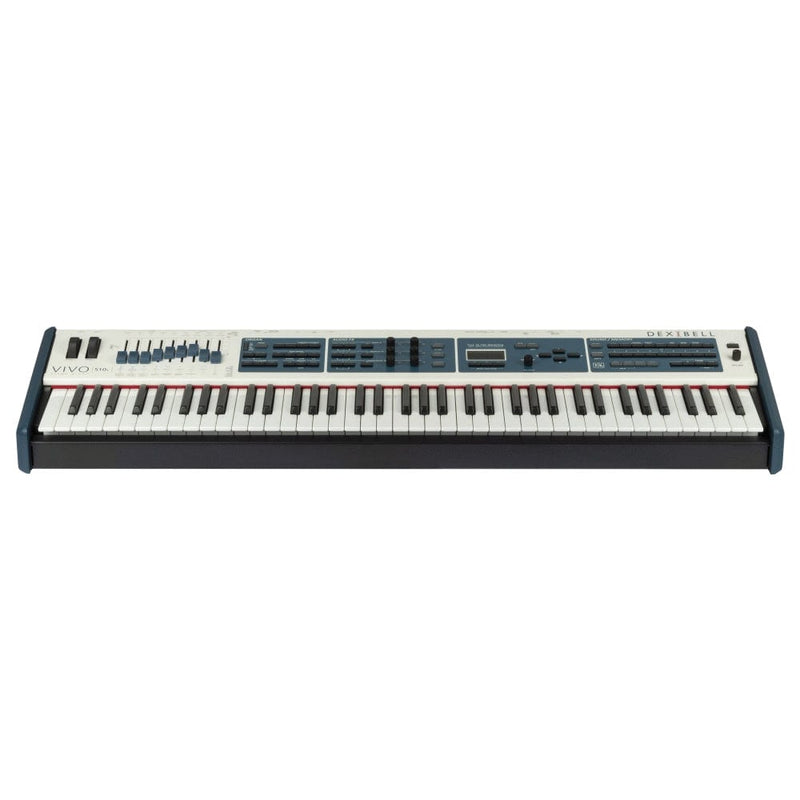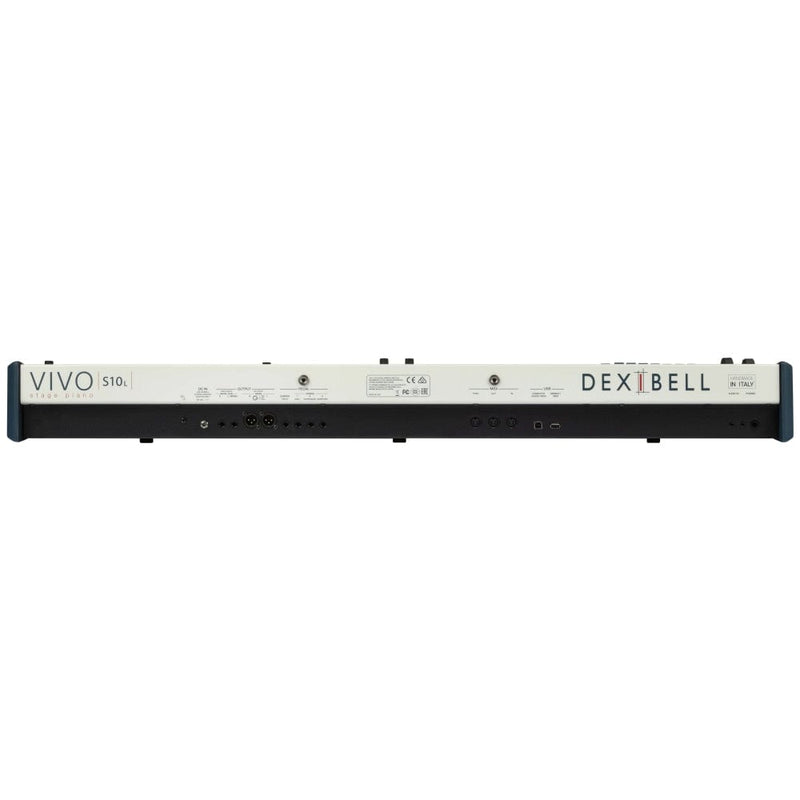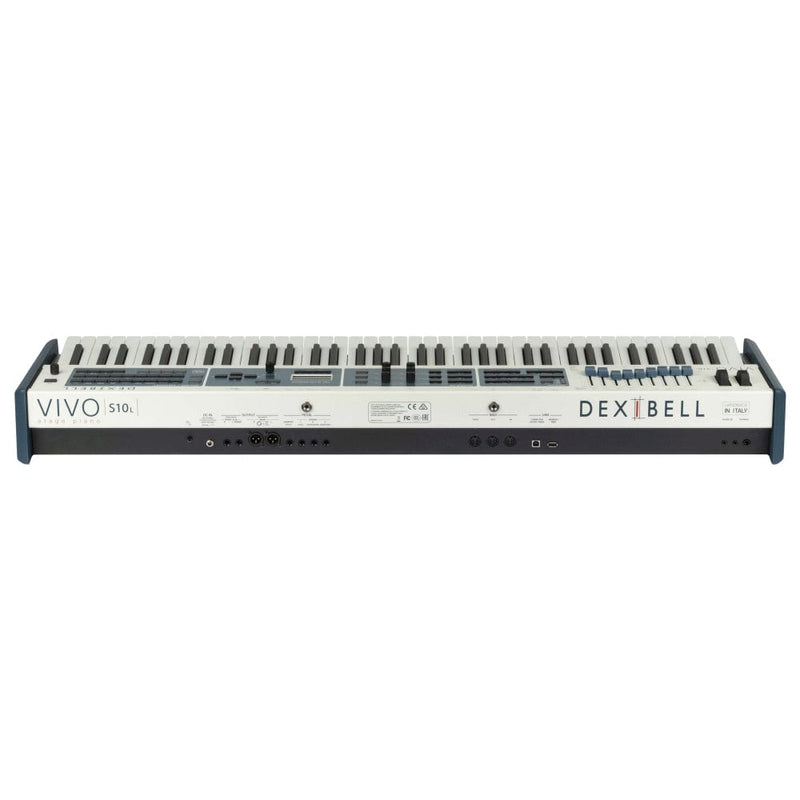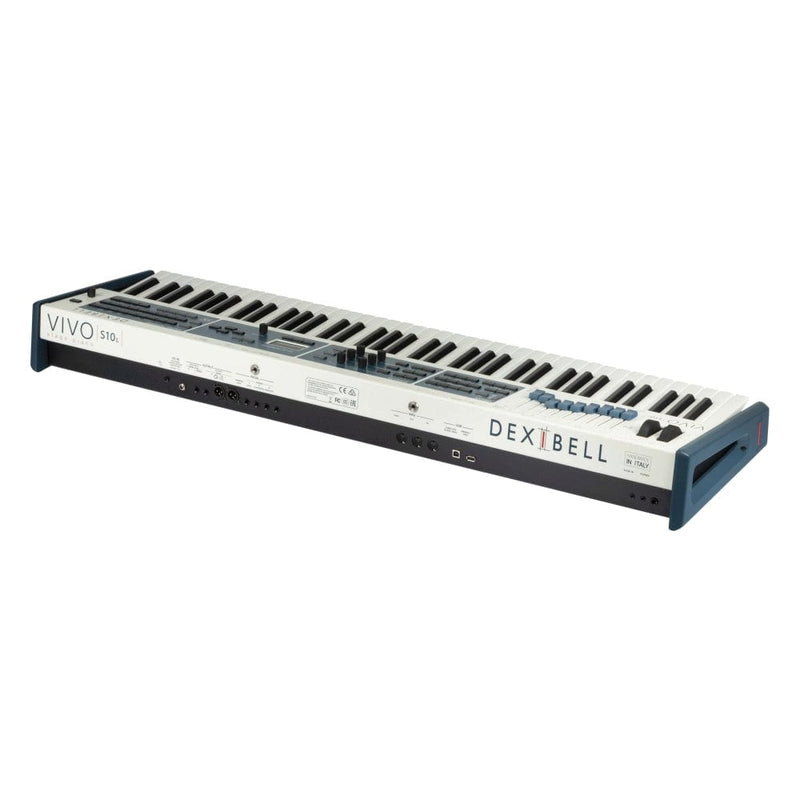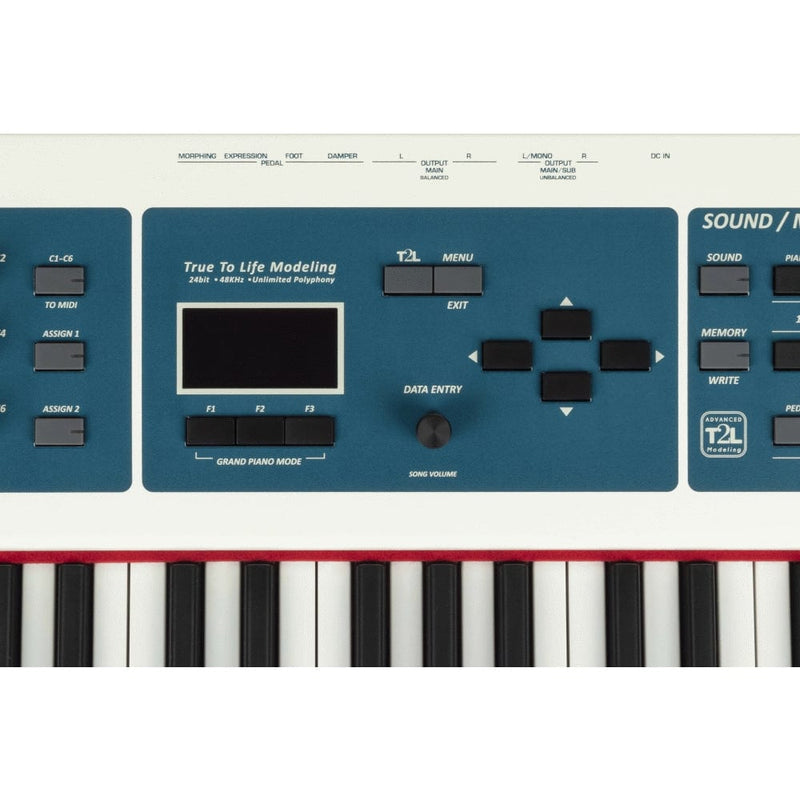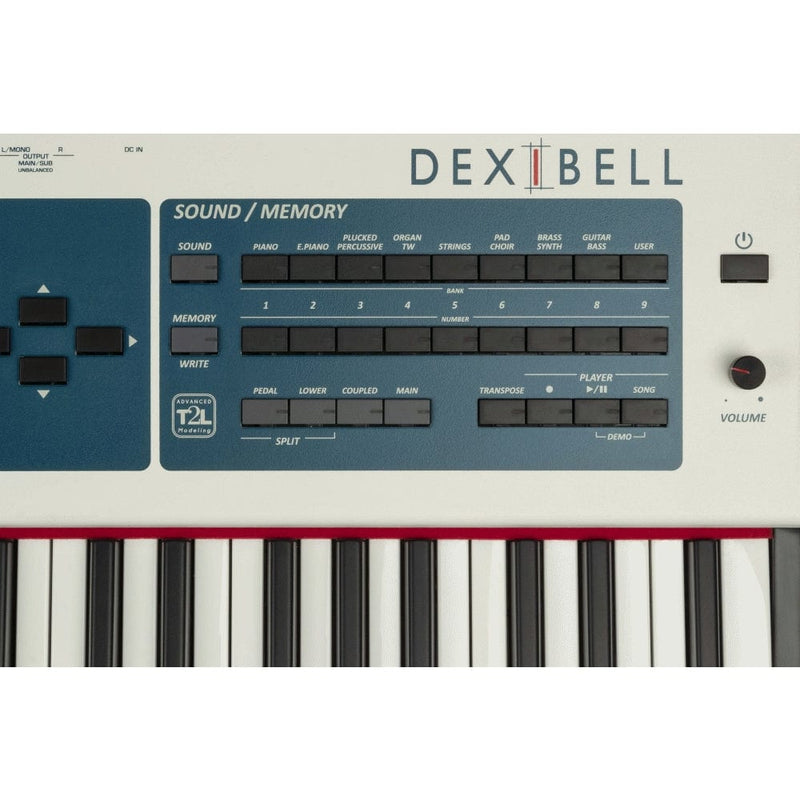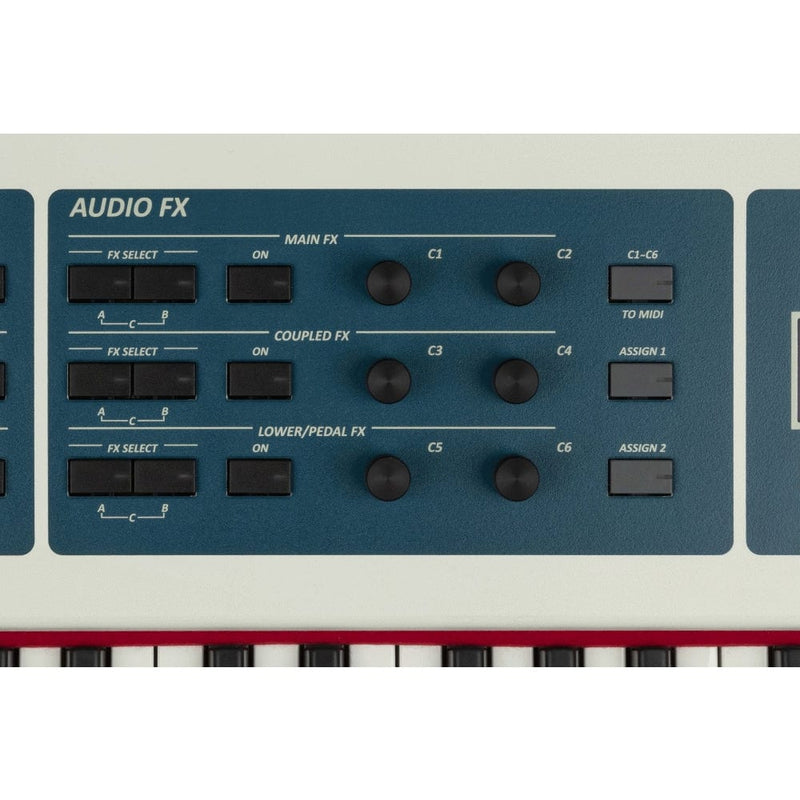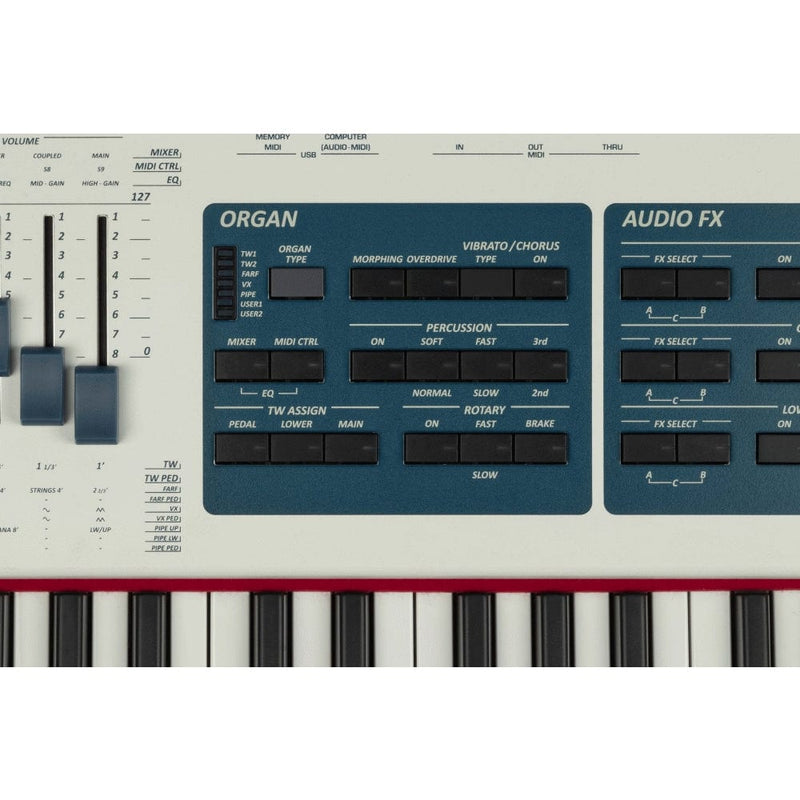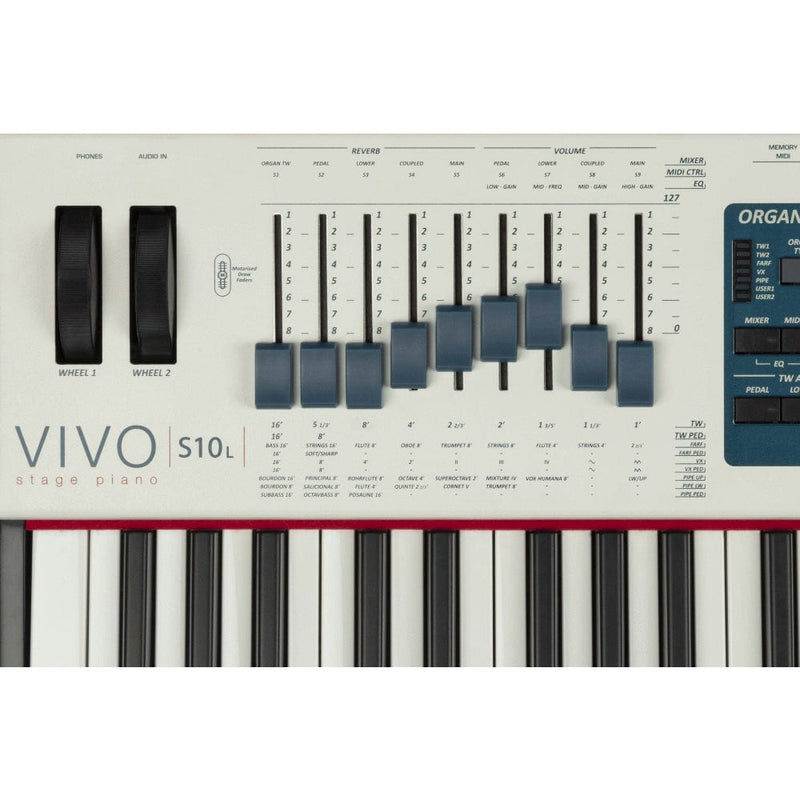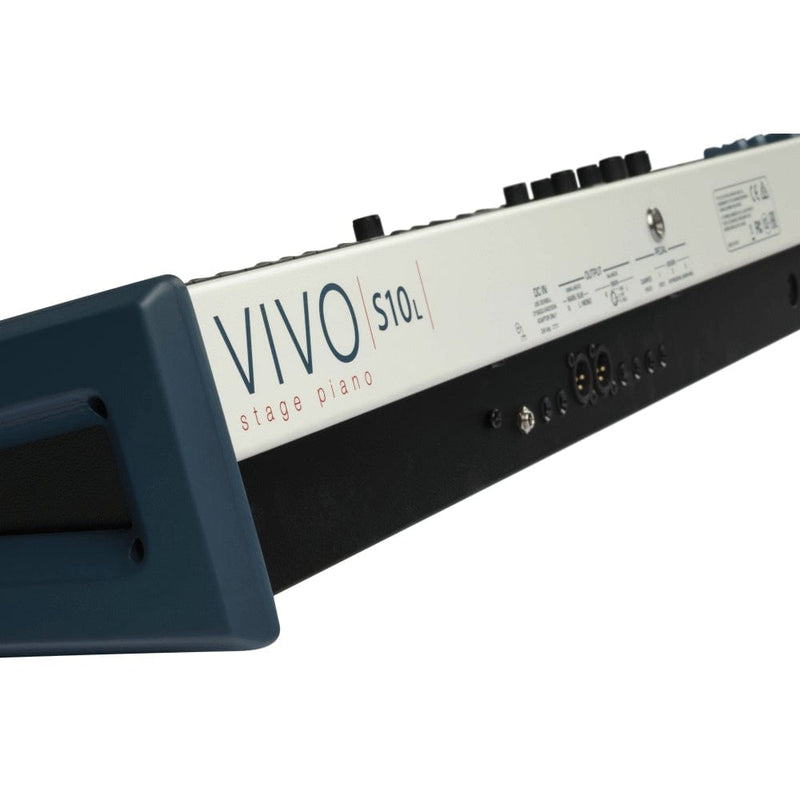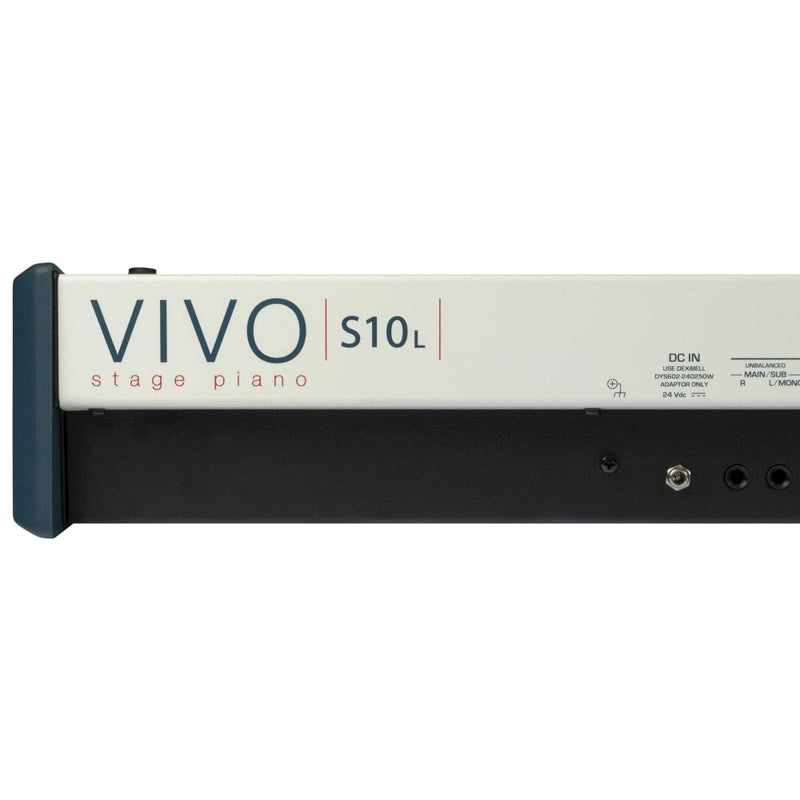 Dexibell Vivo S10L Stage Piano; 76 Synth-Weighted Keys
DEXS10L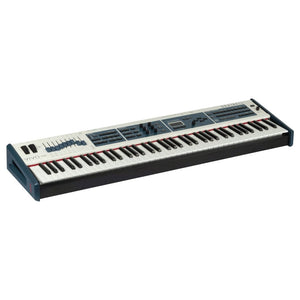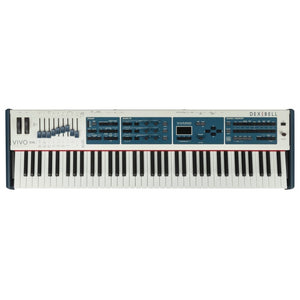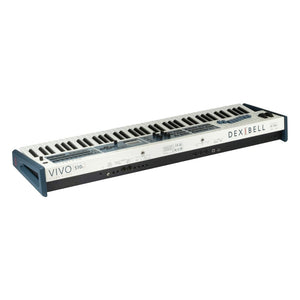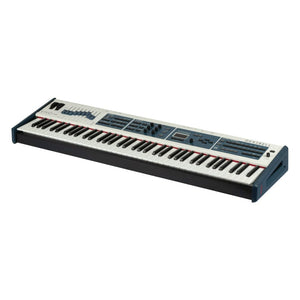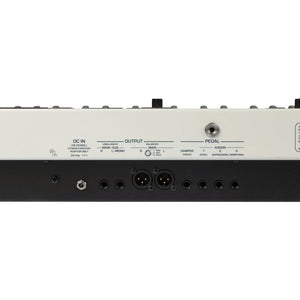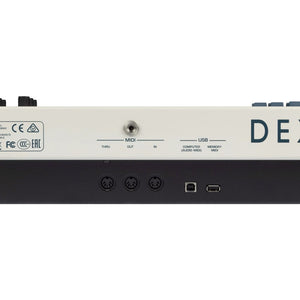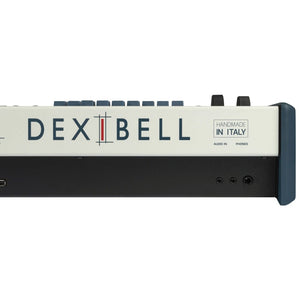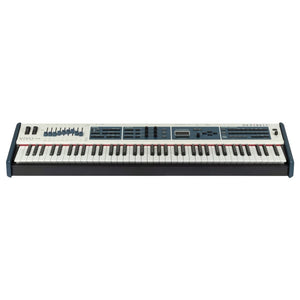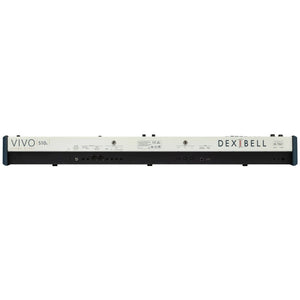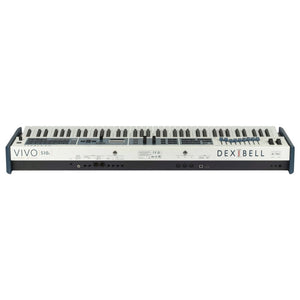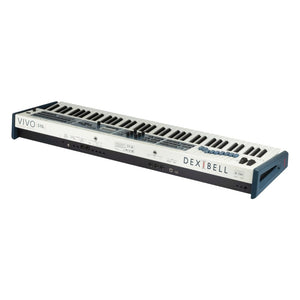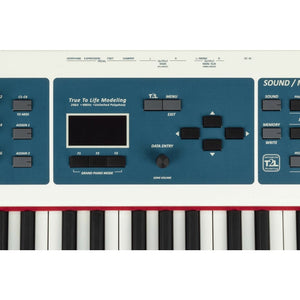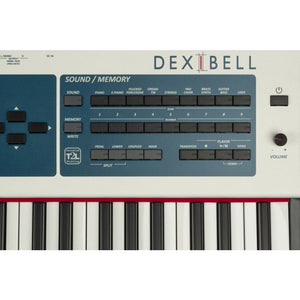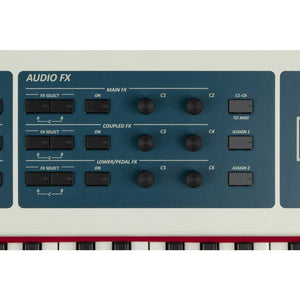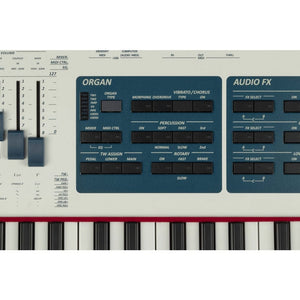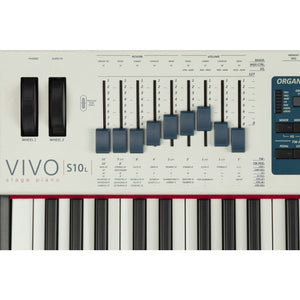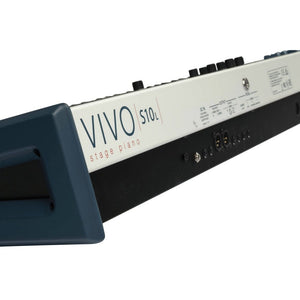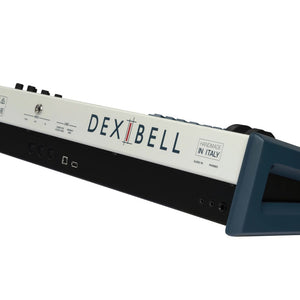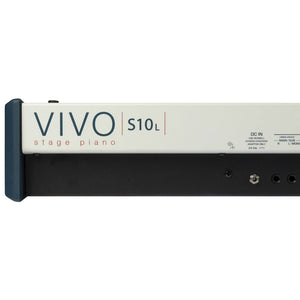 See & Try In Store
9 Faraday Close
Eastbourne
East Sussex
BN22 9BH
*Piano Cabinet Finishes Of Showroom Models May Vary
Request Price Match
We are only too happy to try and match a legitimate UK based musical instrument retailer's quote. We have been in business for over 30 years and will always do our best to be as competitive as possible.
If you have seen a product that you wish to purchase cheaper on another UK based retailer's website or shop, please call us on 01323 639335 or complete the form below. We will try and match (or beat) their quote – and still give you our award-winning service.
Alternatively, complete the form below and we'll get right back to you with our best price. Price matches are dependent upon stock availability.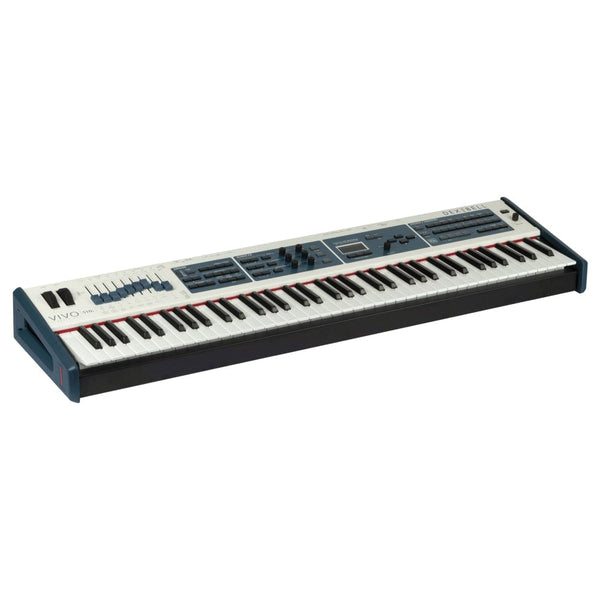 Dexibell Vivo S10L Stage Piano; 76 Synth-Weighted Keys
£2,599.00