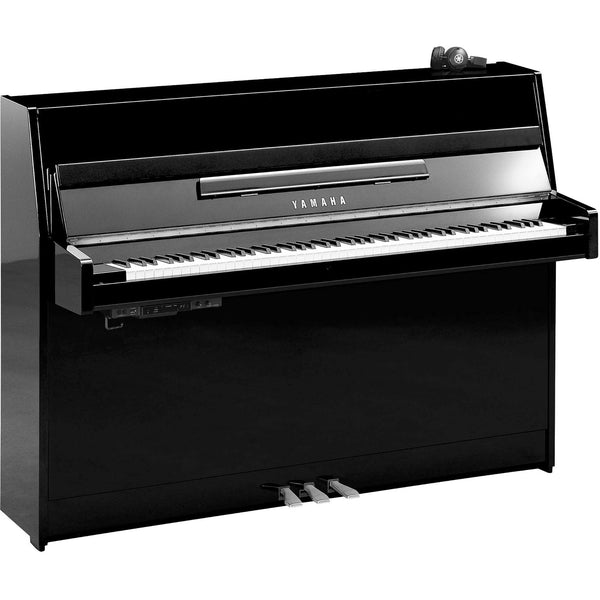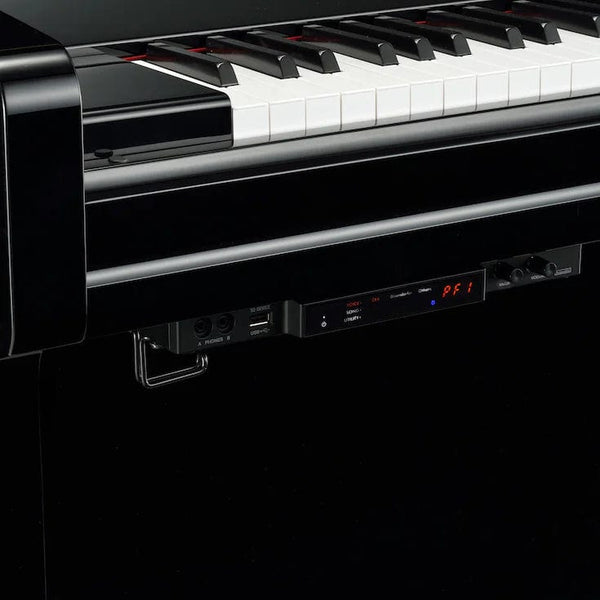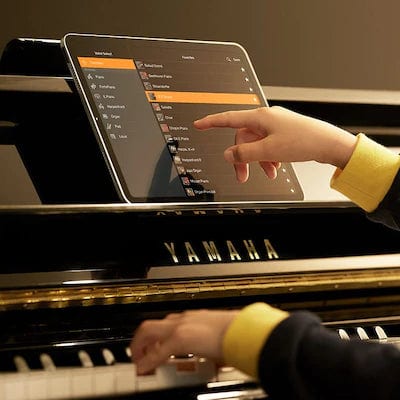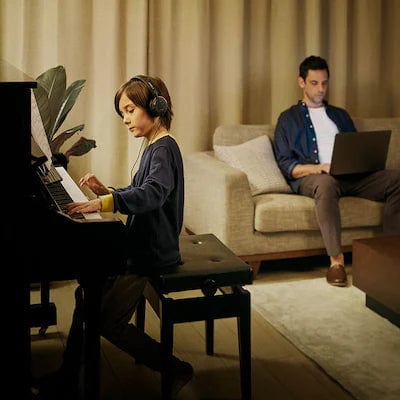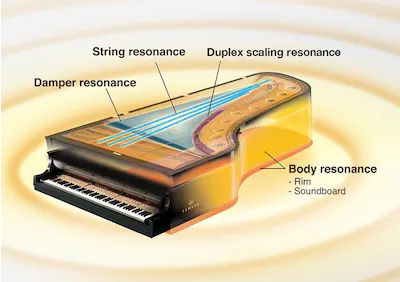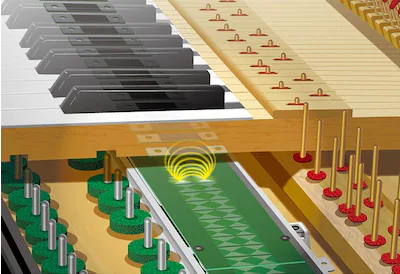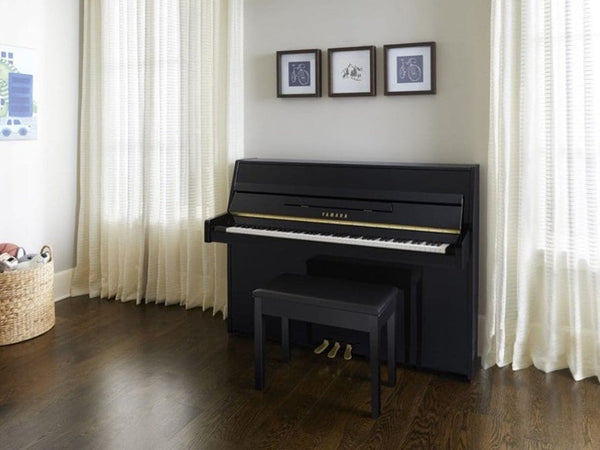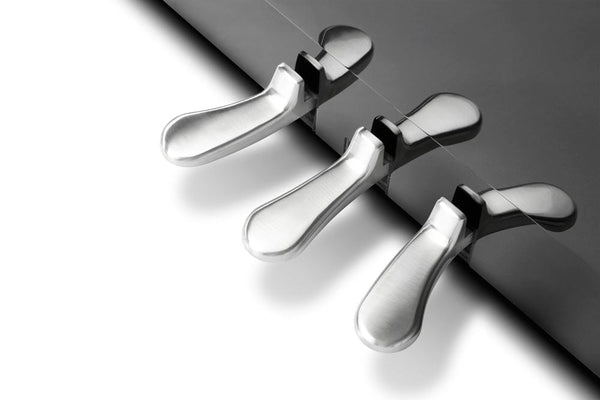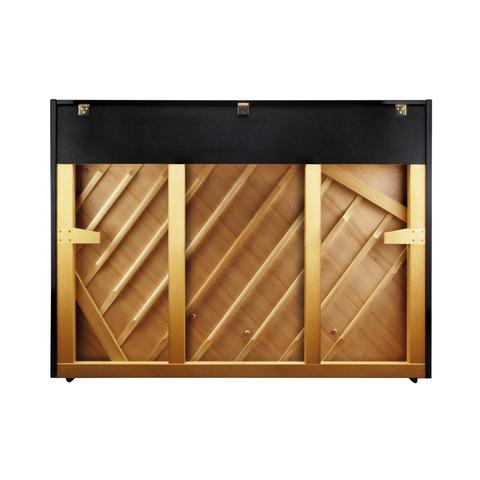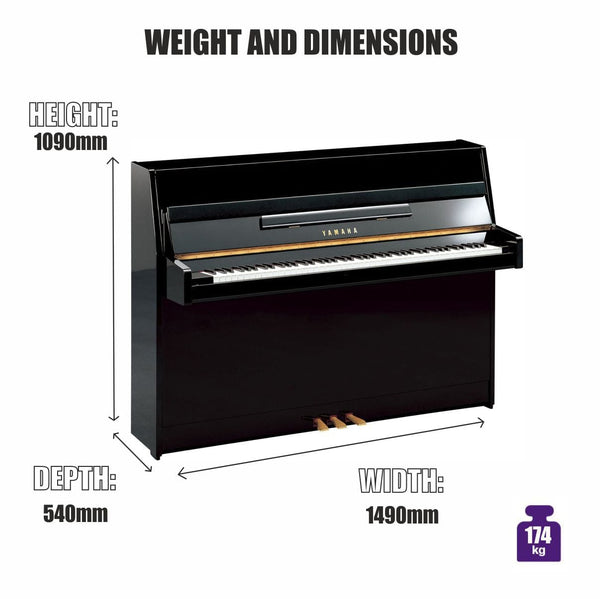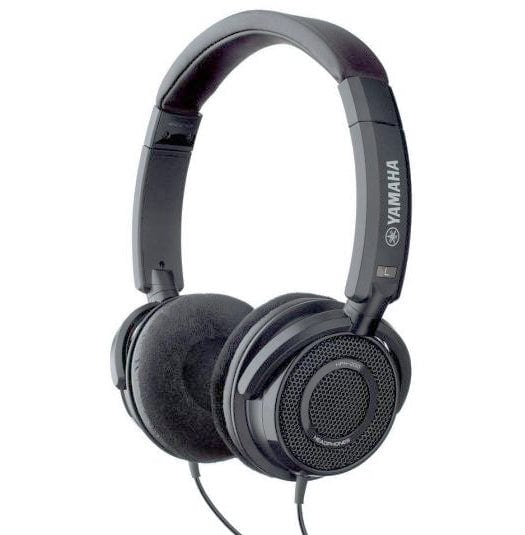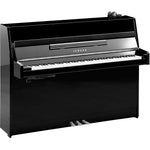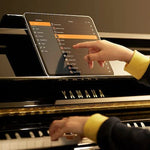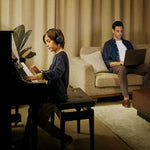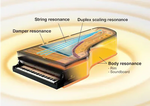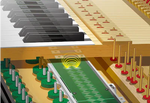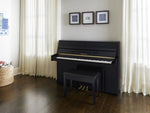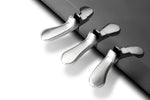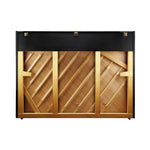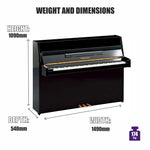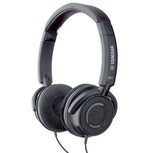 Yamaha B1 SC3 Silent Upright Piano; Polished Ebony With Chrome Fittings
BRAND NEW MODEL 2023
Product Code: B1SC3PEC
Description
Delivery & Lead Times
Spread The Cost With Finance
Description
Yamaha B1 SC3 Silent Upright Piano Main Features
Height:
1090mm
Width:
1490mm
Depth:
540mm
Weight:
193 Kg
Soft Close Lid:
No
Number Of Keys:
88
Number of Back Posts:
4
Pedals:
3 - Damper / Soft / Practice
Other Notable Features:
B Series provides high quality at an affordable price
All parts are assembled by skilled craftsmen
No caster wheels
Made In:
Indonesia
Warranty:
Acoustic Parts: 10 Years Manufacturer Warranty (Warranty is subject to product registration with manufacturer)
Delivery:
Free delivery (Ground floor, England only)
Call for other areas / upstairs
Tuning:
Free first in-home tuning & service check after delivery
Cabinet Finish:
Polished Ebony & Brass Fittings
Polished Ebony & Chrome Fittings
Polished White & Brass Fittings
Natural Beech Satin & Brass Fittings
Open Pore Dark Walnut & Brass Fittings
Satin Natural Cherry & Brass Fittings
Polished Walnut & Brass Fittings
Polished Mahogany & Brass Fittings
SC3 Silent System Features Below
Key Contact
Non-contact continuous detection electromagnetic inductive sensor
Damper Pedal
Continuous detection sensor
Sostenuto Pedal
On/Off detection sensor
Soft/Shift Pedal
On/Off detection sensor
Mechanism
Hammer shank stopper operated by silencing lever
Tone Generation
Yamaha CFX, Bösendorfer Imperial
Binaural Sampling
Yes (Yamaha CFX, Bösendorfer Imperial)
VRM
Yes
Grand Expression Modeling
Yes
Key-off Samples
Yes
Smooth Release
Yes
Polyphony (max.)
256
Number of Voices
12
Voices for Song Playback
480 XG Voices + 12 Drum/SFX Kits
Effects
Reverb
Brilliance
Stereophonic Optimizer
Number of Preset Songs
12 Voice Demo Songs, 50 Classics
Recording
Number of Songs: 10
Number of Tracks: 2 SMF
Data Capacity(max.) approx. 500 KB/Song
Playback & Recording Format: WAV. SMF
Rhythm Patterns
20
Metronome
Yes
Tempo Range
5 – 500
Transpose
-12 – 0 – +12
Tuning
414.8 – 440.0 – 466.8 Hz (approx. 0.2 Hz increments)
Bluetooth
Yes (Audio/MIDI)
Internal Memory
approx. 1.3 MB
External Drives
USB flash drive
Connectivity
Headphones: Stereo mini jack (x2)
AUX IN: Stereo mini jack
AUX OUT: [L/L+R][R] (Standard phone jack)
USB TO DEVICE
USB TO HOST
AC Adaptor: PA-300C
Auto Power Off
Yes
Included Accessories
AC adaptor*, power cord*, headphones, headphone hanger
"50 Classical Music Masterpieces" music book, Owner's Manual
Separately Sold Accessories
USB wireless LAN adaptor (UD-WL01)
Yamaha B1 SC3 Silent Upright Piano; Polished Ebony With Chrome Fittings
The Yamaha B1 SC3 Silent range of pianos are traditional acoustic pianos, but with the added versatility of digital technology. The factory-fitted Yamaha B1 SC3 silent system allows you to practice 'silently' using headphones without disturbing others in the household.
The B1 is Yamaha's most compact upright model and is the ideal choice in smaller spaces or for beginner players. Manufactured with premium materials and with decades of piano making experience, the Yamaha B1's signature tone and light, balanced action are a perfect match.
Why Buy A Silent Piano Instead Of A 'Normal' Piano?
The Yamaha B1 SC3 Silent piano is exactly the same as its standard acoustic counterpart, but with the convenience of digital technology when you need it. The touch, feel, and response are the same as a regular acoustic piano when in standard acoustic mode. When you play using headphones, the hammers are prevented from hitting the strings, and the digital sound is activated, which the player can hear using headphones.
Silent Pianos were first launched by Yamaha in 1993, and the digital technology and key sensors have been constantly improved. The latest B1 SC3 models feature the digital sound of the Yamaha CFX and Bosendorfer concert grand pianos and use a newly developed non-contact continuous detection sensor system for greater reliability and lower maintenance requirements than previous models. These new silent models from Yamaha also have built-in wireless Bluetooth technology for connection to the Yamaha Smart Pianist app, which allows control of the piano's features using the touchscreen of your smart device.
See & Try The Yamaha Silent Piano System Before You Purchase
You can see and try the Yamaha Silent Piano B1 SC3 System in our piano shops which are located in Reigate (Surrey), Milton Keynes, and Eastbourne (East Sussex). We usually have a selection of pianos fitted with the B1 SC3 system ready for you to try. Call us on 01323 639335 to check which models are currently on show.
Part Exchange Your Piano For A New Yamaha B1 SC3 Silent Piano
If you want to upgrade your existing instrument to a new Yamaha B1 SC3 silent piano, then please send details of what you have, including photos, to partex@bonnersmusic.co.uk, and we'll get right back to you with a part exchange valuation. We will need to know the make, model (if known) and serial number of your piano.
Play The Sound Of Two World-Class Concert Grands
The Yamaha B1 SC3 Silent Piano System features the voices of both Yamaha CFX and Bosendorfer Imperial Concert Grand pianos. Each of the 88 keys of these two distinctly different instruments has been recorded (sampled) individually.
When using headphones, the player will experience playing each of these grand pianos with the very best clarity and response possible. Yamaha has implemented binaural sampling technology on both of these piano voices, which gives an unbelievably natural surround sound type experience when using headphones.
The CFX is a bold, bright piano, ideal for popular, jazz and light classics, whilst the Bosendorfer Imperial has a more 'European' rounded, mellow voice and is ideal for delicate classics or a full-blown concert performance.
Other Instrument Voices
The Yamaha B1 SC3 silent piano features a total of twelve instrument voices, including electric pianos, harpsichords, organs, strings choir and synth pad. These are all valuable voices for the modern musician and allow you to find the perfect voice for your style of performance.
The Touch Of A Standard Acoustic Piano
When switched into 'silent' mode, the Yamaha B1 SC3 Silent piano uses an exclusive non-contact continuous detection electromagnetic inductive sensor system to detect key movement. This sensor system does not actually touch the keys, so the player should not feel any discernible difference between a standard acoustic piano and a Yamaha silent piano.
Enhanced headphone output with Binaural sampling (CFX & Bosendorfer voices only)
The CFX & Bosendorfer piano sounds use binaural sampling technology when played through headphones - this gives a surround sound type experience when using standard HiFi headphones.
Virtual Resonance Modeling (VRM)
When using the Yamaha SC3 piano in 'silent' mode, Virtual Resonance Modeling (VRM) calculates the string and damper resonance in real-time to give the most authentic, life-like playing experience, even when using headphones.
Grand Expression Modelling
Grand Expression Modeling is a groundbreaking new technology that enables pianists to use their performance techniques to produce the limitless tonal variation unique to grand pianos. The ability to vary the intensity and speed of touch to produce different tones adds another dimension to the joy of musical expression with a digital instrument.
Smart Pianist App
Yamaha's Smart Pianist App is a free download which allows you to access popular functions such as voice selection, metronome settings, or even display musical scores using your smart devices such as tablets & smartphones. Connect Smartpianist to your Yamaha B1 SC3 silent piano using the built-in wireless Bluetooth connectivity.
Simplistic Control Panel Design
In order to maintain the traditional look of a beautiful acoustic piano, the control panel on the Yamaha B1 SC3 silent piano is simple and unobtrusive. The operation of the silent system is very user-friendly.
USB to HOST with Audio Streaming
The Yamaha B1 SC3 silent piano is fitted with a USB to HOST socket, which allows you to record high-quality audio to an external computer or another device without needing an additional USB audio interface.
AUX In Connection
The AUX IN Connection on the Yamaha SC3 silent piano enables you to listen to or play along with the sound from external audio devices such as smartphone, computers or tablets.
Built-In Recording Feature
The built-in song recorder can be used to capture your performance or as a useful tool for practising intricate pieces. One song can be saved to the internal memory of the piano, but this capacity can be increased by plugging in a commercially available USB memory stick so that the total number of saved songs is virtually limitless.
Metronome
There is a built-in metronome that can be used with headphones for practice purposes.
Included Accessories
AC adaptor*, power cord*, headphones, headphone hanger, attachment screws for headphone hanger, Owner's Manual
Why Buy A Silent Piano Instead Of A Digital Piano?
Modern digital pianos have advanced tremendously in recent times, but nothing beats the keyboard response of a genuine acoustic piano. A silent piano offers a true acoustic piano experience, with a digital sound available for when you need it. The difference is that when playing using the digital sound, you have the same keyboard feel & touch as an acoustic piano.
Only higher priced hybrid digital pianos offer a similar keyboard performance to that of a Silent Piano. If you are looking at purchasing a high-end digital piano, then we would recommend that you also consider a silent acoustic piano.
Yamaha B1 SC3 Silent Upright Piano Main Features
Height:
1090mm
Width:
1490mm
Depth:
540mm
Weight:
193 Kg
Soft Close Lid:
No
Number Of Keys:
88
Number of Back Posts:
4
Pedals:
3 - Damper / Soft / Practice
Other Notable Features:
B Series provides high quality at an affordable price
All parts are assembled by skilled craftsmen
No caster wheels
Made In:
Indonesia
Warranty:
Acoustic Parts: 10 Years Manufacturer Warranty (Warranty is subject to product registration with manufacturer)
Delivery:
Free delivery (Ground floor, England only)
Call for other areas / upstairs
Tuning:
Free first in-home tuning & service check after delivery
Cabinet Finish:
Polished Ebony & Brass Fittings
Polished Ebony & Chrome Fittings
Polished White & Brass Fittings
Natural Beech Satin & Brass Fittings
Open Pore Dark Walnut & Brass Fittings
Satin Natural Cherry & Brass Fittings
Polished Walnut & Brass Fittings
Polished Mahogany & Brass Fittings
SC3 Silent System Features Below
Key Contact
Non-contact continuous detection electromagnetic inductive sensor
Damper Pedal
Continuous detection sensor
Sostenuto Pedal
On/Off detection sensor
Soft/Shift Pedal
On/Off detection sensor
Mechanism
Hammer shank stopper operated by silencing lever
Tone Generation
Yamaha CFX, Bösendorfer Imperial
Binaural Sampling
Yes (Yamaha CFX, Bösendorfer Imperial)
VRM
Yes
Grand Expression Modeling
Yes
Key-off Samples
Yes
Smooth Release
Yes
Polyphony (max.)
256
Number of Voices
12
Voices for Song Playback
480 XG Voices + 12 Drum/SFX Kits
Effects
Reverb
Brilliance
Stereophonic Optimizer
Number of Preset Songs
12 Voice Demo Songs, 50 Classics
Recording
Number of Songs: 10
Number of Tracks: 2 SMF
Data Capacity(max.) approx. 500 KB/Song
Playback & Recording Format: WAV. SMF
Rhythm Patterns
20
Metronome
Yes
Tempo Range
5 – 500
Transpose
-12 – 0 – +12
Tuning
414.8 – 440.0 – 466.8 Hz (approx. 0.2 Hz increments)
Bluetooth
Yes (Audio/MIDI)
Internal Memory
approx. 1.3 MB
External Drives
USB flash drive
Connectivity
Headphones: Stereo mini jack (x2)
AUX IN: Stereo mini jack
AUX OUT: [L/L+R][R] (Standard phone jack)
USB TO DEVICE
USB TO HOST
AC Adaptor: PA-300C
Auto Power Off
Yes
Included Accessories
AC adaptor*, power cord*, headphones, headphone hanger
"50 Classical Music Masterpieces" music book, Owner's Manual
Separately Sold Accessories
USB wireless LAN adaptor (UD-WL01)
Delivery & Lead Times
Delivery ETA's 
For accurate delivery information, please contact our sales team on sales@bonnersmusic.co.uk or call 01323 639335. As a guide, despatch times are detailed below.
Additional charges will be made for delivery of heavy items to some areas. Charges may also apply to upgrades including (but not limited to) timed deliveries, piano assembly, delivery of large items, and when matching deals from other retailers. If you are unsure about our delivery charges, please contact us.
In Stock Products
Products that are shown as in stock will be sent using our standard delivery service within 2 working days from when payment is received. This excludes piano deliveries with full installation - see below.
Pre-Order Products
Products which are shown as pre-order are not in stock, but can be ordered and reserved for you from the next available shipment. Order today to reserve your place in the queue! Call or email us for the latest lead times on pre-order products.
Digital Piano Deliveries:
We have many flexible delivery options for most delivery pianos, based on your location and whether you require it flat-packed, or fully assembled in your home. Digital piano delivery options are shown at checkout. 
Piano Deliveries
If you purchase a piano which is supplied with full installation, we will contact you once your order is received to arrange a convenient delivery date & time. Delivery & installation is usually within 14 days, but often sooner. Call us for current lead times on pianos.
Digital Piano Deliveries For Self-Assembly
Click here to see our specific information relating to piano deliveries.
If you choose our courier delivery/flat pack delivery method, please be aware that with larger items such as digital pianos, the courier is not contracted to carry them up any steps or stairs. If there are stairs leading to the front door of the delivery address, or you live in an apartment which is not on pavement level, it is your responsibility to arrange transportation from the pavement level to the delivery address. In this instance, the delivery driver may, at their own discretion assist you in carrying the parcels to the delivery address, but they are not contracted nor obliged to do so.
Do you need delivery upstairs, or delivery at a specific time?
For some larger items which need to be delivered upstairs - including pianos, we offer a timed delivery service using our own van and drivers. This service is free on some items and chargeable on others. Call us on 01323 639335 to discuss your specific delivery requirements.
No-one at home?
Our courier will try and deliver your parcel(s) twice. After the second failed attempt, your goods will be returned to our warehouse. If you would like us to try and deliver them again, we will charge the delivery charges associated with your order again.
Delivery Surcharges For Larger Items
For some larger items, delivery surcharges may apply to the following areas: Scotland, Wales, Channel Islands, Isle Of Wight, Cornwall, Ireland, North Of England above Leeds. Call us on 01323 639335 to check before ordering.
Spread The Cost With Finance
If you're set on buying your new instrument, there's no need to get weighed down by the total cost of it straight away. If you break it down into monthly payments over time, it's much more manageable than you might think. And our fixed interest rates mean you'll know exactly what you're paying from the start.
How it works
The finance options available are displayed on our individual product pages - just click the button under the price to see the available options for each product. Finance is available for most new and used instruments over £400.

Pay a fixed deposit, and the rest is split into monthly payments. At the end of your contract when you've made your final payment, the instrument or equipment is all yours. You could own that dream guitar, piano or keyboard sooner than you thought!

Which Finance Options Are Available?
Most products on our website show the available finance options. Some are interest free, and some are interest bearing. The options shown on the site are an example of what is available - if you would like to pay over a different period, give us a call on 01323 639335 and we'll try and arrange a finance option that suits your budget.

How To Apply For Finance
To apply for finance, please add the product to your cart, proceed through checkout and select 'Apply For Finance' as your payment option where you can complete the application form online.

The Lender
Bonners Ltd acts as a credit broker and only offers credit products from Secure Trust Bank PLC trading as V12 Retail Finance. Bonners Ltd is authorised and regulated by the Financial Conduct Authority. Our registration number is 718966. Bonners Ltd is registered in England and Wales 1994113. Registered office 34 North St, Hailsham, East Sussex BN27 1DW.

Secure Trust Bank is registered in England and Wales 541132. Registered office: One Arleston Way, Solihull, B90 4LH. Authorised by the Prudential Regulation Authority and regulated by the Financial Conduct Authority and the Prudential Regulation Authority. Registration number: 204550.
Not all products offered by Secure Trust Bank T/A V12 Retail Finance are regulated by the FCA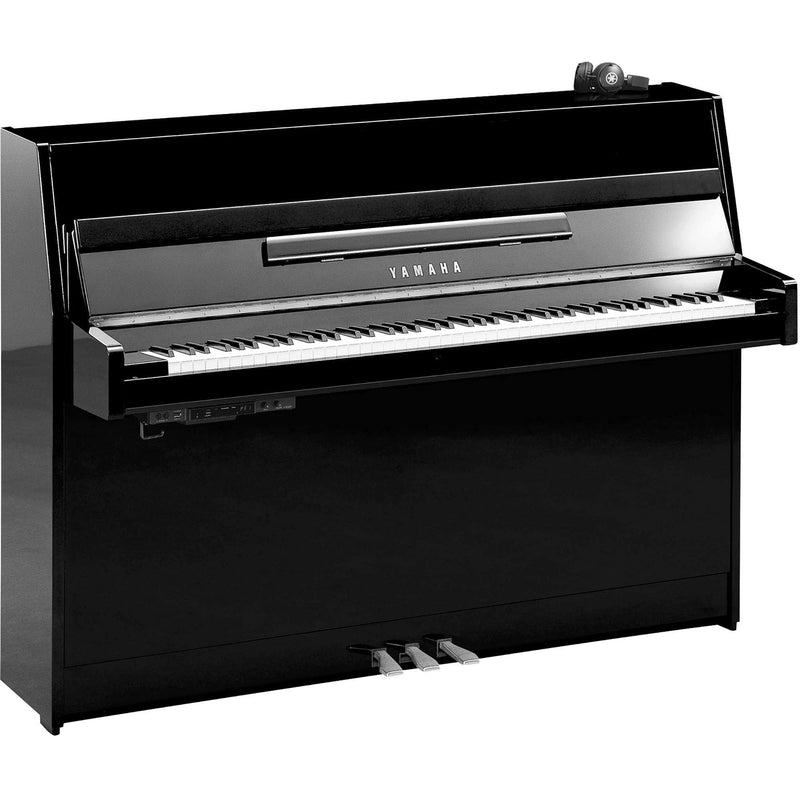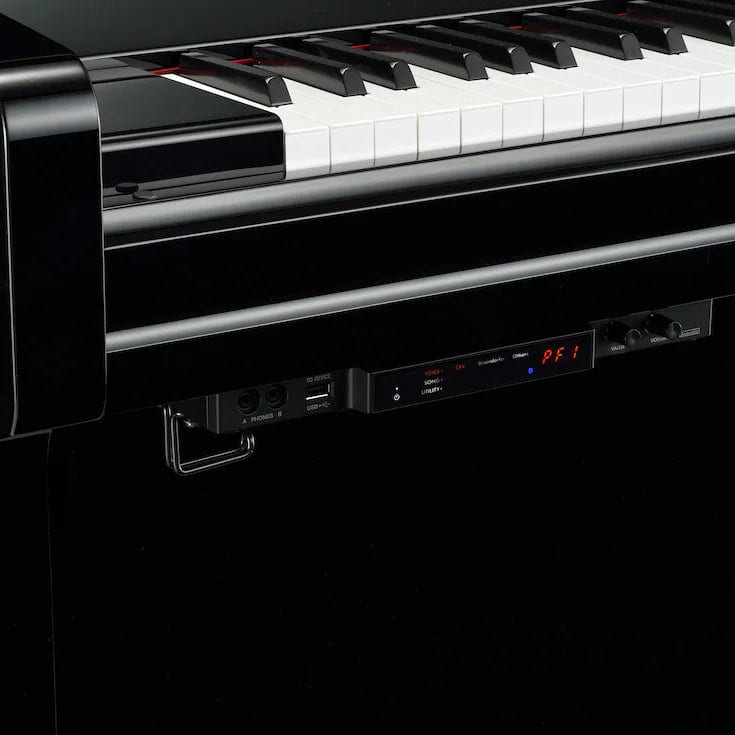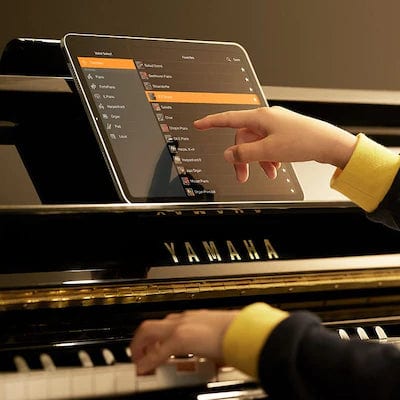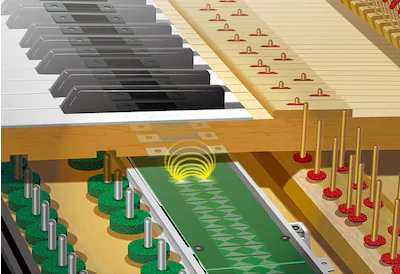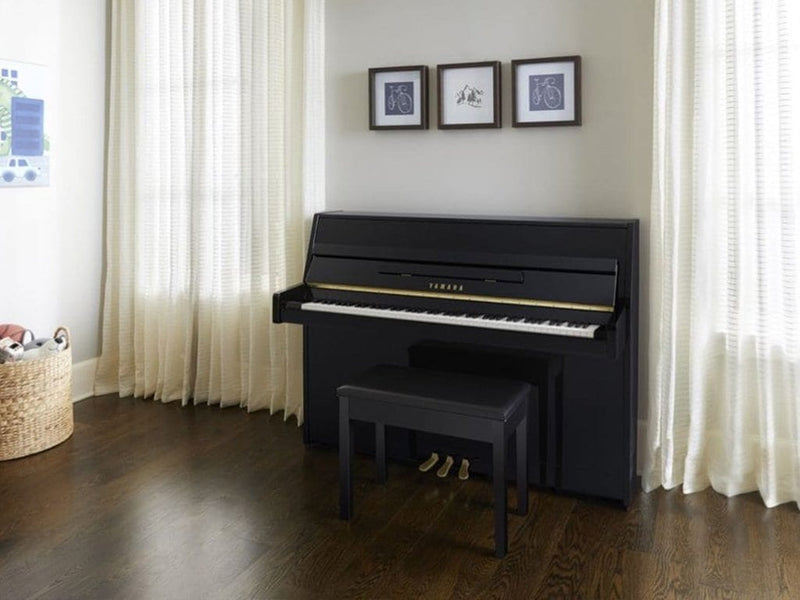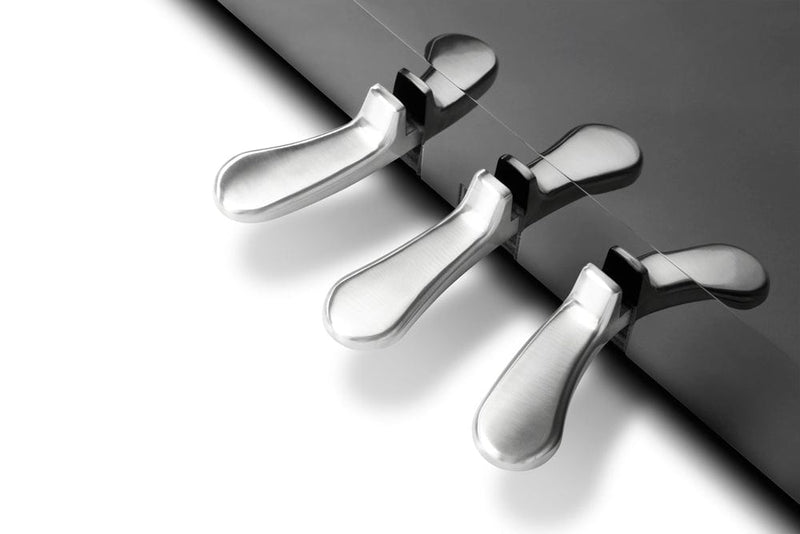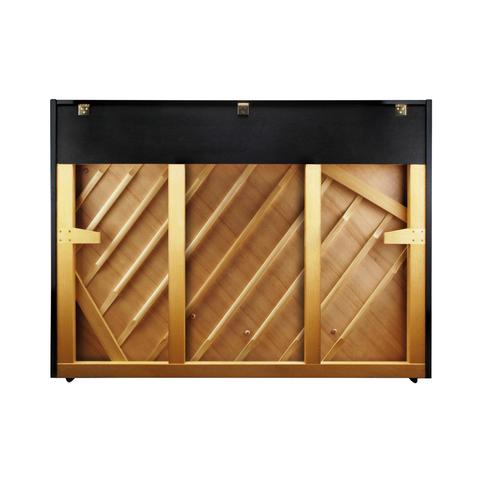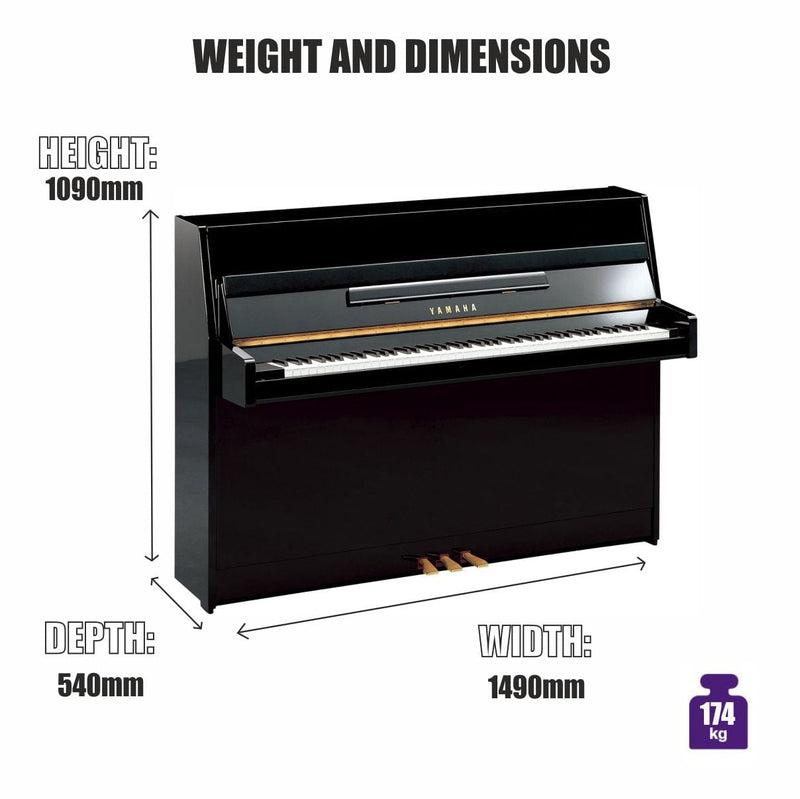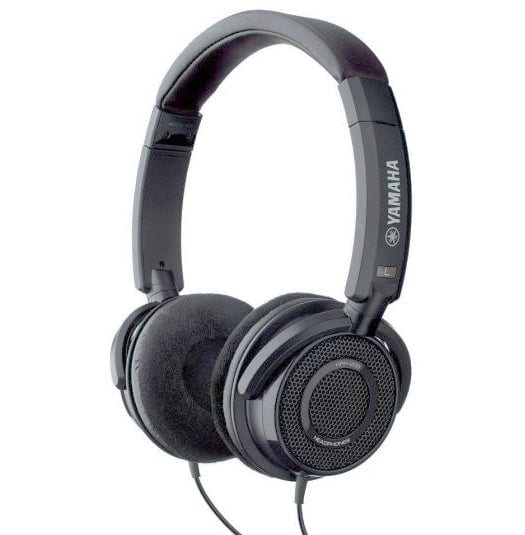 Yamaha B1 SC3 Silent Upright Piano; Polished Ebony With Chrome Fittings
B1SC3PEC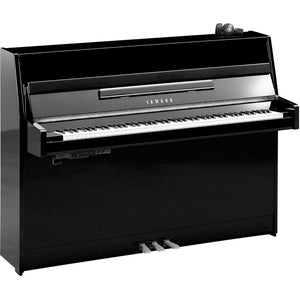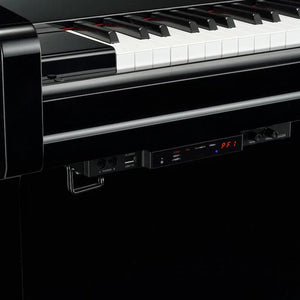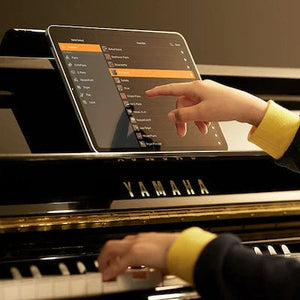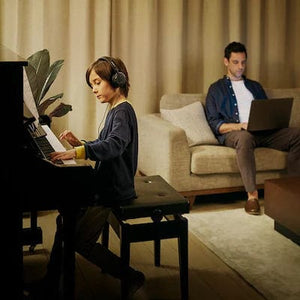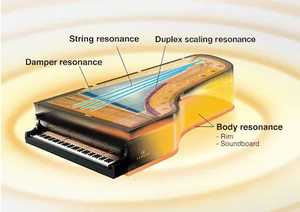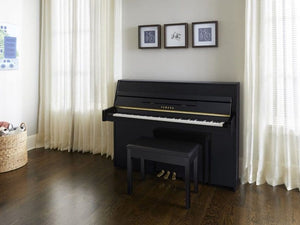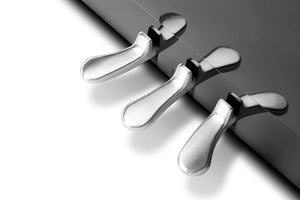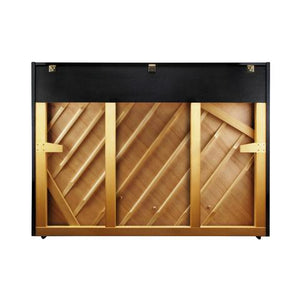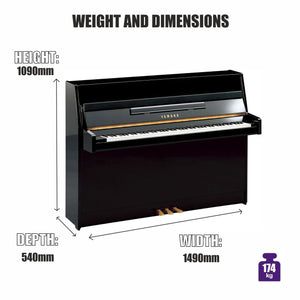 See & Try In Store
46B Albert Road North
Reigate
Surrey
RH2 9EL

1 Ward Road
Bletchley
Milton Keynes
MK1 1JA

*Piano Cabinet Finishes Of Showroom Models May Vary
Request Price Match
We are only too happy to try and match a legitimate UK based musical instrument retailer's quote. We have been in business for over 30 years and will always do our best to be as competitive as possible.
If you have seen a product that you wish to purchase cheaper on another UK based retailer's website or shop, please call us on 01323 639335 or complete the form below. We will try and match (or beat) their quote – and still give you our award-winning service.
Alternatively, complete the form below and we'll get right back to you with our best price. Price matches are dependent upon stock availability.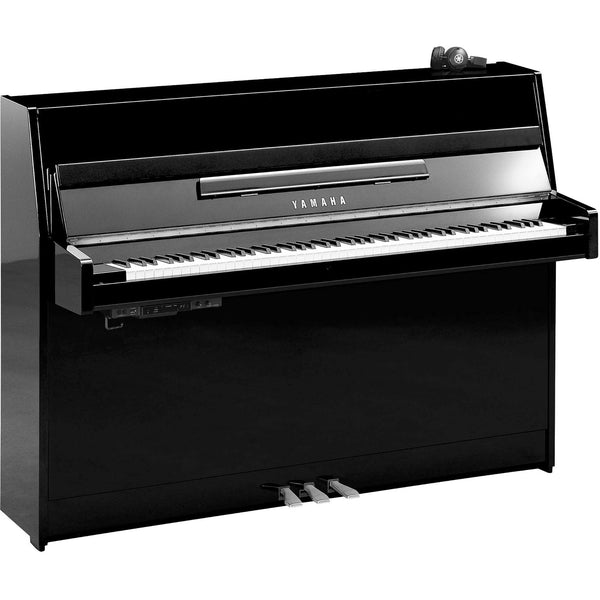 Yamaha B1 SC3 Silent Upright Piano; Polished Ebony With Chrome Fittings
£5,099.00