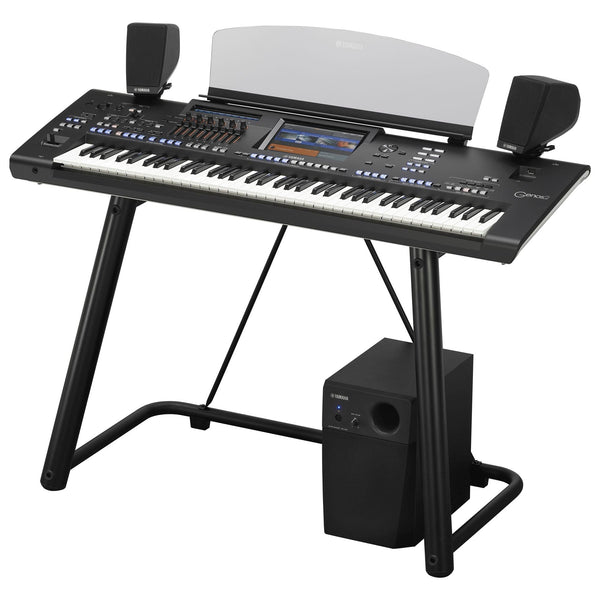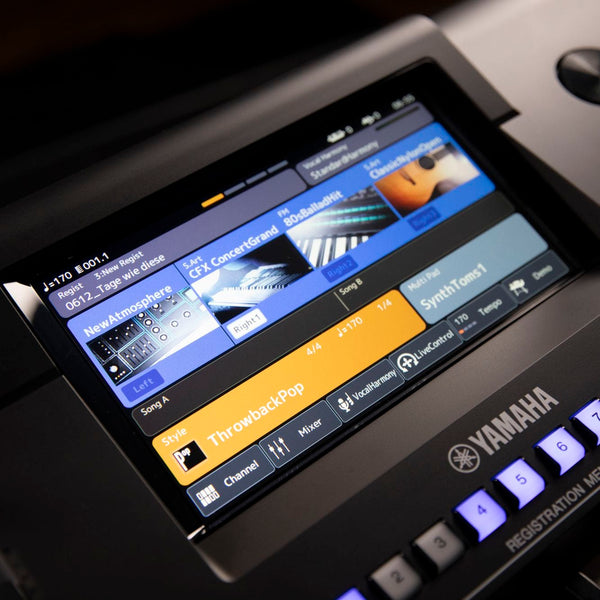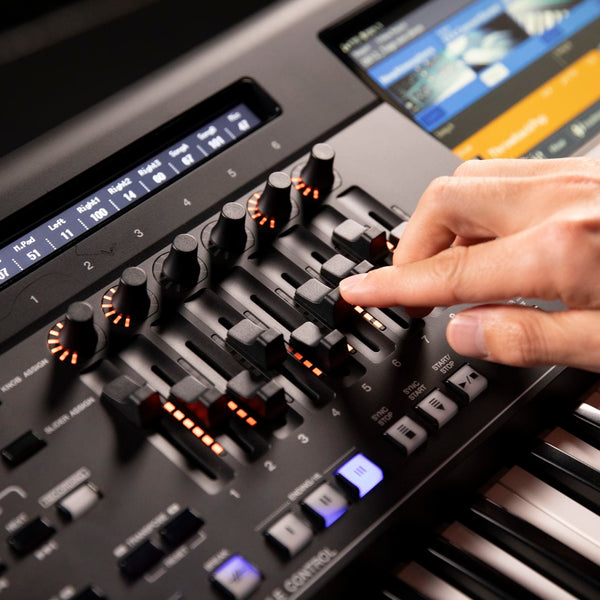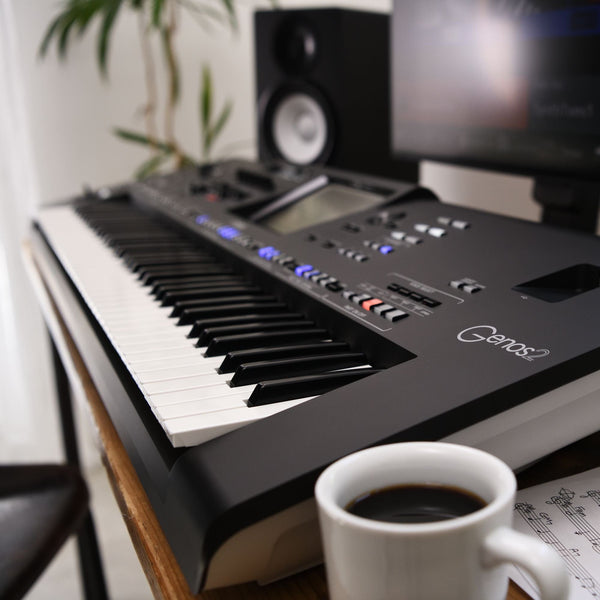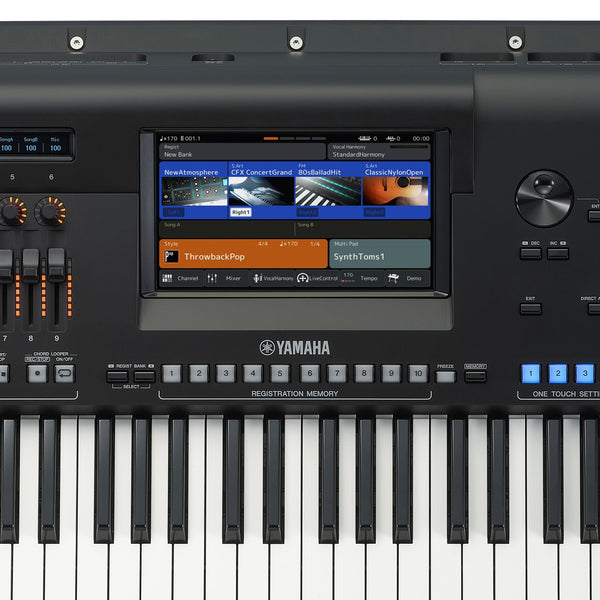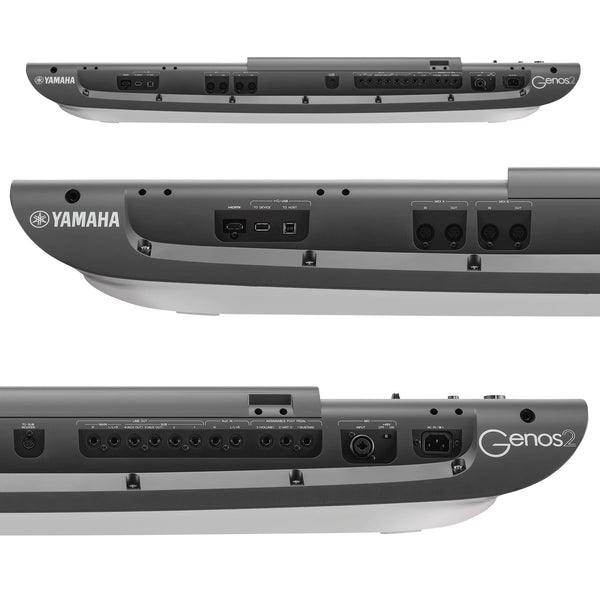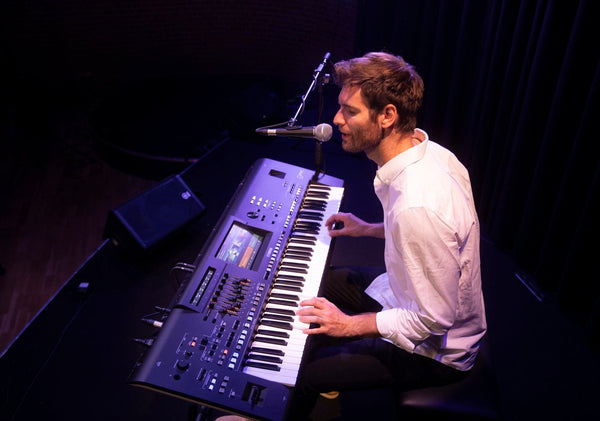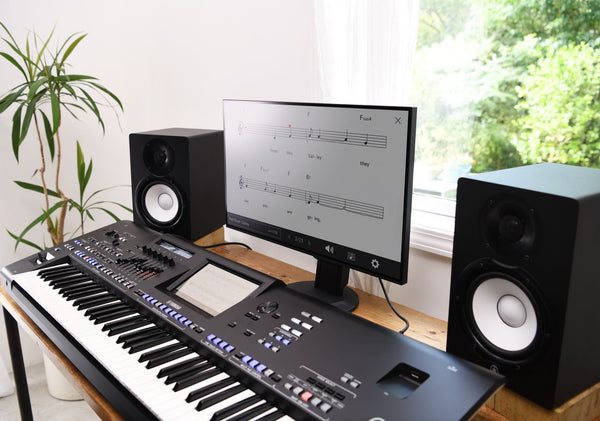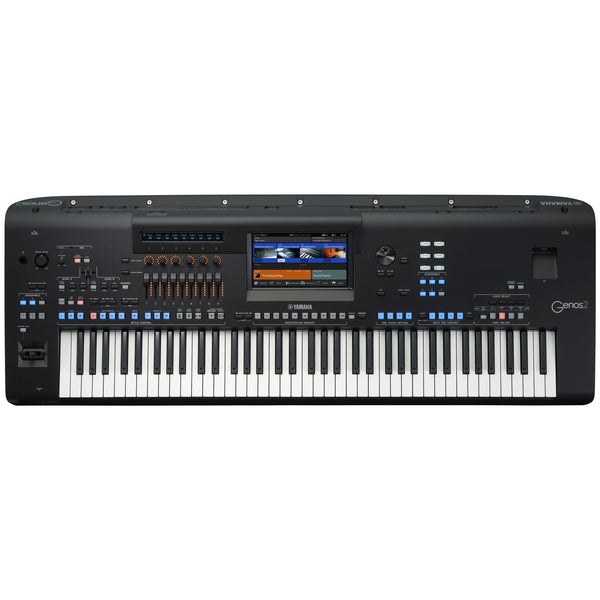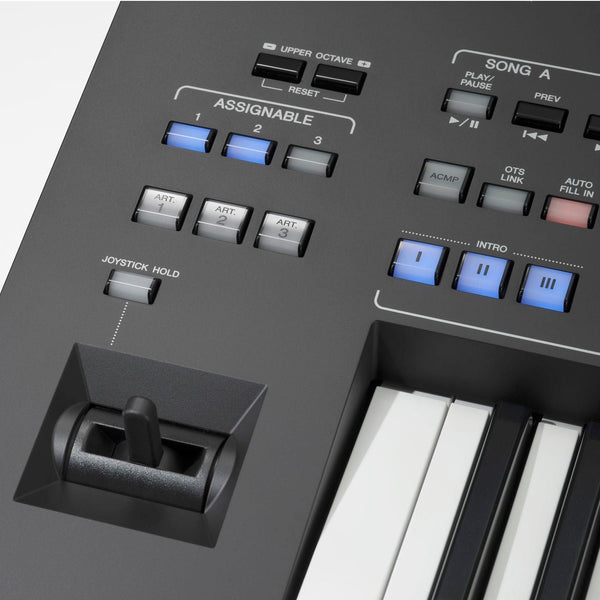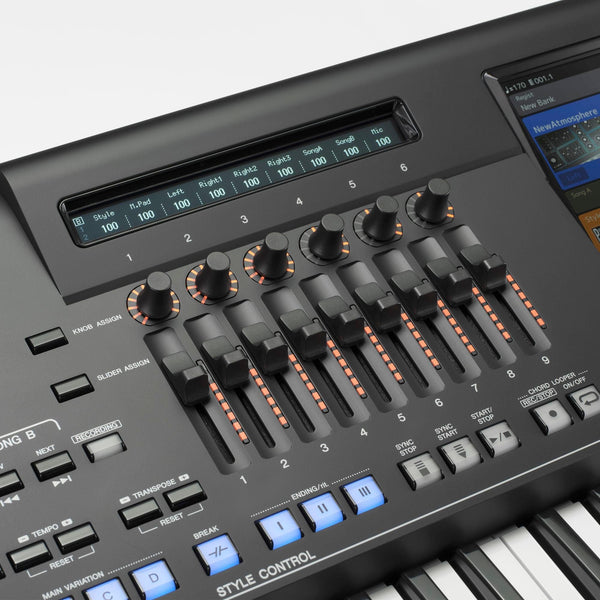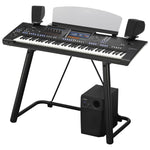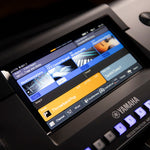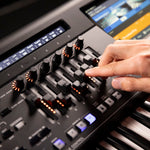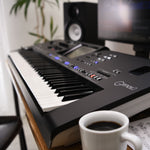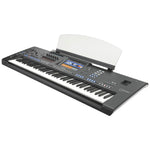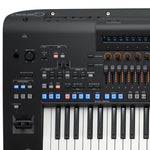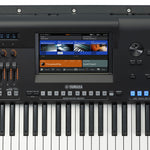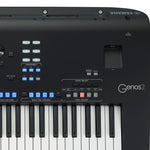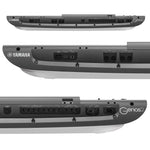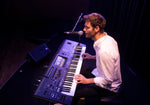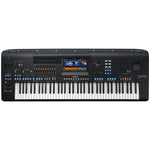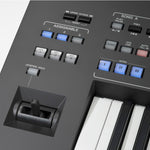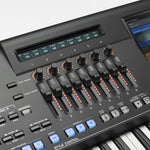 Yamaha Genos 2 Keyboard Essential Package
ORDER NOW FOR NOVEMBER DELIVERY
Product Code: GENOS2XXL
Description
Delivery & Lead Times
Spread The Cost With Finance
Description
Yamaha GENOS 2 Features
Keyboard:
76 keys, FSX keyboard, Initial Touch, Advanced Channel Aftertouch
Genos 2 Weight:
14.2KG
Genos 2 Dimensions:
1234mm × 456 mm × 151 mm
Polyphony:
384
Sound Technology:
AWM Dynamic Stereo
Mega Voices: 123
Super Articulation Voices: 437
Super Articulation 2 Voices: 106
FM Sounds: 141
Styles:
800
Style Dynamics Control:
YES
Ambient Drums:
YES
REVelation Reverb:
YES
Chord Looper:
YES
Multi Pads:
505 Presets + Audio
Realtime Controllers:
6 Knobs
9 Sliders
With LEDs to indicate values
Touchscreen:
9"
MIDI Sequencer:
16 Tracks
Audio Recorder:
YES
USB Audio Interface:
YES
Vocal Harmonizer:
YES - VH2
Mic / Line In
XLR & 2 x 1/4" Jacks
HDMI OUTPUT:
YES
Speaker System:
Optional GNS-MS01 (sold separately)
Keyboard Stand:
Optional L7B (sold separately)
Foot Controllers:
FC5 Footswitch
FC4A Metal Piano Pedal
FC7 Expression Pedal
All pedals are sold separately
Yamaha Genos 2 Keyboard Essential Package
The new Yamaha Genos 2 Arranger Keyboard Workstation represents a huge leap forward in sound technology, usability, feature set, and onboard style content compared with the original Genos. 800 Music Styles and a re-designed centre control panel are at the heart of Genos 2, with angled screens and LED indicators on the mixer sliders & dials to assist live performance. This is not just an arranger workstation - it's an arranger POWERHOUSE!

Yamaha Speaker System & L7B Stand Included

This Genos 2 package includes the Yamaha GNS-MS01 2.1 Genos speaker system and the sturdy L7B Keyboard Stand. Two 20W satellite speakers and a 40W subwoofer maximise the Genos' sound capability. Setting up GNS-MS01 to Genos is simple: connect the cables directly to each speaker from Genos, and connect the subwoofer to the mains supply. Cable management is handled internally to ensure the Genos looks neat & tidy in your home.

The L7B is known to be one of the most stable keyboard stands available and perfectly matches the styling of the Genos 2.

---
The amount of new style content and improved voice quality alone makes the Genos 2 a worthwhile upgrade for original Genos users. The significantly improved panel design and Style Dynamics control will be sure hits with live keyboard performers.
---
See It, Touch It, & Play Genos 2 in our Stores
Want to test drive a Yamaha Genos 2 before purchase? You can see, touch and play Genos 2in our Eastbourne, Reigate & Milton Keynes Stores. All stores are conveniently located on the major road network and have on-site parking. Alternatively, you can buy Genos 2 today with free delivery from the Bonners online store.
Trade-In Offer - Upgrade Your Keyboard Today
Do you own an older keyboard that you are considering upgrading to a new Yamaha Genos 2? Take advantage of the Bonners part-exchange scheme and save yourself the hassle of selling on the private market. We accept most major brands of keyboards under seven years old as long as they are in good condition and in full working order. Click this link to complete our easy online trade-in form, and we'll get right back to you with a valuation/ If you don't have the box and packaging for your instrument, you may need to bring it to one of our stores and collect your new Genos 2 at the same time.
More Information About Genos 2800 Musical Styles
Let's face it: arranger keyboards are all about the styles - otherwise, you'd be looking at a synthesiser! Genos 2 is packed full of 800 accompaniment styles, covering a wide variety of popular musical genres. 250 of these are brand new to the Genos series keyboards, and the remaining 550 have been ported from the original Genos but re-voiced to make full use of Genos 2's upgraded sound engine.
Style Dynamic Control
The new Style Dynamic Control feature allows you to raise and lower the "intensity" of the style. Turning a knob allows for reducing the number of tracks and instruments in the backing to give more "space" and variation to the styles. Imagine a band where the tambourine player drops into the background for a particular verse or the guitarist plays a less "busy" rhythm to give the melody more space. All this is possible using the new Style Dynamics Control feature.
New FM Voice Category
Joining the ever-popular AWM2, Ensemble, Super Articulation!, Super Articulation2!, MegaVoice, Sweet!, Cool!, and Live!, voice categories is the new FM Voice generator. FM Synthesis was first brought to market by Yamaha in the 1980s, and the sound of the legendary DX7 keyboard has been featured on countless hit records ever since. FM synthesis is great at creating sounds that are difficult to achieve with other synthesisers. It is especially good at producing bell-like timbres, metallic tones, and the tine tones of electric pianos. Another strength of FM synthesis is punchy bass and synthetic brass sounds. FM Sounds have been used on famous songs by Whitney Houston, Billy Ocean, Europe, Chicago, Elton John, and Genesis, to name a few!
Improved User Interface
Since the launch of Tyros back in 2002, Yamaha premium arranger keyboards have been well-known for being easy to use. To further improve the user experience, the main display screen on GENOS 2 is now angled towards the player, as is the sub-screen located above the real-time knobs and sliders. Each of these knob & sliders are now accompanied by a set of red LEDs to give you an instant visual representation of the control's value. The LEDs reverse their order (from top to bottom) when the sliders are used to control the Organ Flutes. The Mian display screen can also be output to an external monitor using the HDMI output.
REVelation reverb
Reverb adds space and depth to the sound of musical instruments and vocals. Reverb is one of the most powerful effects a producer or mixing engineer can use. Yamaha has included a powerful digital reverb effect known as 'REVelation', which produces a high-quality algorithmic reverb as used by music producers the World over. REVelation reverb started as a plug-in for Steinberg's Cubase recording software, and Yamaha has utilised the technology in Genos 2.
Optional Stand & Speaker System
The Genos 2 is compatible with the sturdy L7B keyboard stand and the GNS-MS01 3-way speaker system. If you own a Genos and upgrade to the Genos 2, your existing speaker system should be compatible with the new model.
CHORD LOOPER
Found a nice set of chords and just want to 'jam' around? Learning a difficult passage and need to practice the right-hand part independently? The chord looper function is for you! The chord looper instantly memorises a set of chords you play in real-time and then endlessly loops them whilst you jam around or practice a melody line over the top. This feature is particularly useful for songwriters and students learning challenging musical passages. Chord looper is now accessible via panel buttons, whereas it was only available via the software menus on previous-generation Genos instruments.
AUDIO & MIDI RECORDING
Instantly record your performance using the onboard song recorders. Audio recording allows you to record in .WAV format directly to a USB memory device for easy sharing with friends or family. You can also overdub extra parts using the audio recording function, although these are not editable once recorded.
MIDI recording allows you to create compositions of up to 16 different instrument tracks. This is a true onboard multitrack recording studio with onboard individual note editing, allowing you to correct mistakes or re-record parts as and when required. When you are happy with your masterpiece, songs recorded using the MIDI recording feature can be converted to audio for simple sharing with other people or publishing to the web.
BLUETOOTH AUDIO STREAMING
The built-in Bluetooth connectivity lets you stream your favourite music tracks through the Genos 2's audio system to either headphones or via the line-out to an external speaker system. Use this to play along to backing tracks or simply for listening pleasure.
Yamaha GENOS 2 Features
Keyboard:
76 keys, FSX keyboard, Initial Touch, Advanced Channel Aftertouch
Genos 2 Weight:
14.2KG
Genos 2 Dimensions:
1234mm × 456 mm × 151 mm
Polyphony:
384
Sound Technology:
AWM Dynamic Stereo
Mega Voices: 123
Super Articulation Voices: 437
Super Articulation 2 Voices: 106
FM Sounds: 141
Styles:
800
Style Dynamics Control:
YES
Ambient Drums:
YES
REVelation Reverb:
YES
Chord Looper:
YES
Multi Pads:
505 Presets + Audio
Realtime Controllers:
6 Knobs
9 Sliders
With LEDs to indicate values
Touchscreen:
9"
MIDI Sequencer:
16 Tracks
Audio Recorder:
YES
USB Audio Interface:
YES
Vocal Harmonizer:
YES - VH2
Mic / Line In
XLR & 2 x 1/4" Jacks
HDMI OUTPUT:
YES
Speaker System:
Optional GNS-MS01 (sold separately)
Keyboard Stand:
Optional L7B (sold separately)
Foot Controllers:
FC5 Footswitch
FC4A Metal Piano Pedal
FC7 Expression Pedal
All pedals are sold separately
Delivery & Lead Times
Delivery ETA's 
For accurate delivery information, please contact our sales team on sales@bonnersmusic.co.uk or call 01323 639335. As a guide, despatch times are detailed below.
Additional charges will be made for delivery of heavy items to some areas. Charges may also apply to upgrades including (but not limited to) timed deliveries, piano assembly, delivery of large items, and when matching deals from other retailers. If you are unsure about our delivery charges, please contact us.
In Stock Products
Products that are shown as in stock will be sent using our standard delivery service within 2 working days from when payment is received. This excludes piano deliveries with full installation - see below.
Pre-Order Products
Products which are shown as pre-order are not in stock, but can be ordered and reserved for you from the next available shipment. Order today to reserve your place in the queue! Call or email us for the latest lead times on pre-order products.
Digital Piano Deliveries:
We have many flexible delivery options for most delivery pianos, based on your location and whether you require it flat-packed, or fully assembled in your home. Digital piano delivery options are shown at checkout. 
Piano Deliveries
If you purchase a piano which is supplied with full installation, we will contact you once your order is received to arrange a convenient delivery date & time. Delivery & installation is usually within 14 days, but often sooner. Call us for current lead times on pianos.
Digital Piano Deliveries For Self-Assembly
Click here to see our specific information relating to piano deliveries.
If you choose our courier delivery/flat pack delivery method, please be aware that with larger items such as digital pianos, the courier is not contracted to carry them up any steps or stairs. If there are stairs leading to the front door of the delivery address, or you live in an apartment which is not on pavement level, it is your responsibility to arrange transportation from the pavement level to the delivery address. In this instance, the delivery driver may, at their own discretion assist you in carrying the parcels to the delivery address, but they are not contracted nor obliged to do so.
Do you need delivery upstairs, or delivery at a specific time?
For some larger items which need to be delivered upstairs - including pianos, we offer a timed delivery service using our own van and drivers. This service is free on some items and chargeable on others. Call us on 01323 639335 to discuss your specific delivery requirements.
No-one at home?
Our courier will try and deliver your parcel(s) twice. After the second failed attempt, your goods will be returned to our warehouse. If you would like us to try and deliver them again, we will charge the delivery charges associated with your order again.
Delivery Surcharges For Larger Items
For some larger items, delivery surcharges may apply to the following areas: Scotland, Wales, Channel Islands, Isle Of Wight, Cornwall, Ireland, North Of England above Leeds. Call us on 01323 639335 to check before ordering.
Spread The Cost With Finance
If you're set on buying your new instrument, there's no need to get weighed down by the total cost of it straight away. If you break it down into monthly payments over time, it's much more manageable than you might think. And our fixed interest rates mean you'll know exactly what you're paying from the start.
How it works
The finance options available are displayed on our individual product pages - just click the button under the price to see the available options for each product. Finance is available for most new and used instruments over £400.

Pay a fixed deposit, and the rest is split into monthly payments. At the end of your contract when you've made your final payment, the instrument or equipment is all yours. You could own that dream guitar, piano or keyboard sooner than you thought!

Which Finance Options Are Available?
Most products on our website show the available finance options. Some are interest free, and some are interest bearing. The options shown on the site are an example of what is available - if you would like to pay over a different period, give us a call on 01323 639335 and we'll try and arrange a finance option that suits your budget.

How To Apply For Finance
To apply for finance, please add the product to your cart, proceed through checkout and select 'Apply For Finance' as your payment option where you can complete the application form online.

The Lender
Bonners Ltd acts as a credit broker and only offers credit products from Secure Trust Bank PLC trading as V12 Retail Finance. Bonners Ltd is authorised and regulated by the Financial Conduct Authority. Our registration number is 718966. Bonners Ltd is registered in England and Wales 1994113. Registered office 34 North St, Hailsham, East Sussex BN27 1DW.

Secure Trust Bank is registered in England and Wales 541132. Registered office: One Arleston Way, Solihull, B90 4LH. Authorised by the Prudential Regulation Authority and regulated by the Financial Conduct Authority and the Prudential Regulation Authority. Registration number: 204550.
Not all products offered by Secure Trust Bank T/A V12 Retail Finance are regulated by the FCA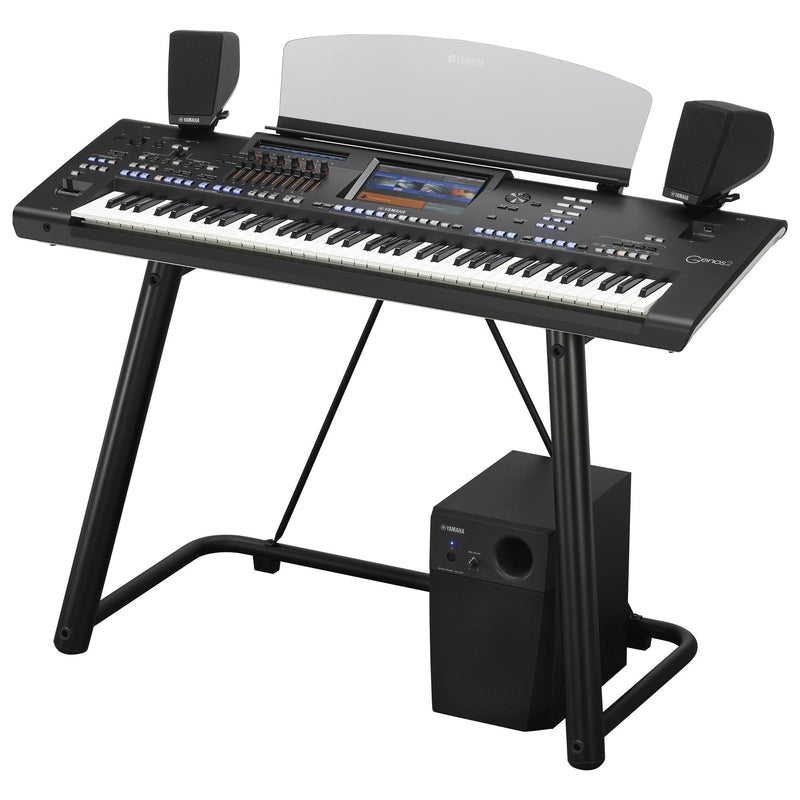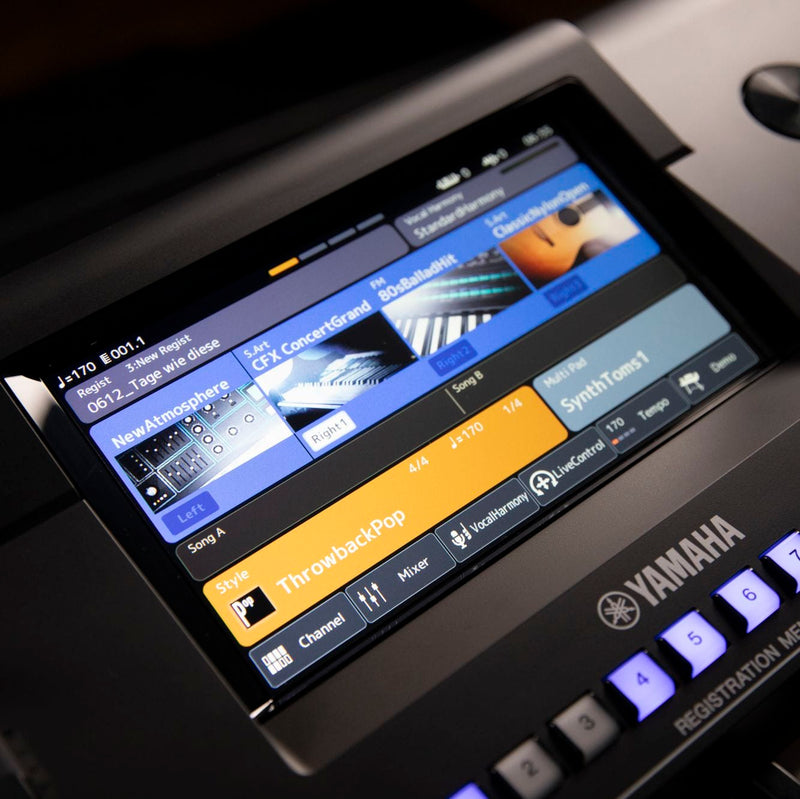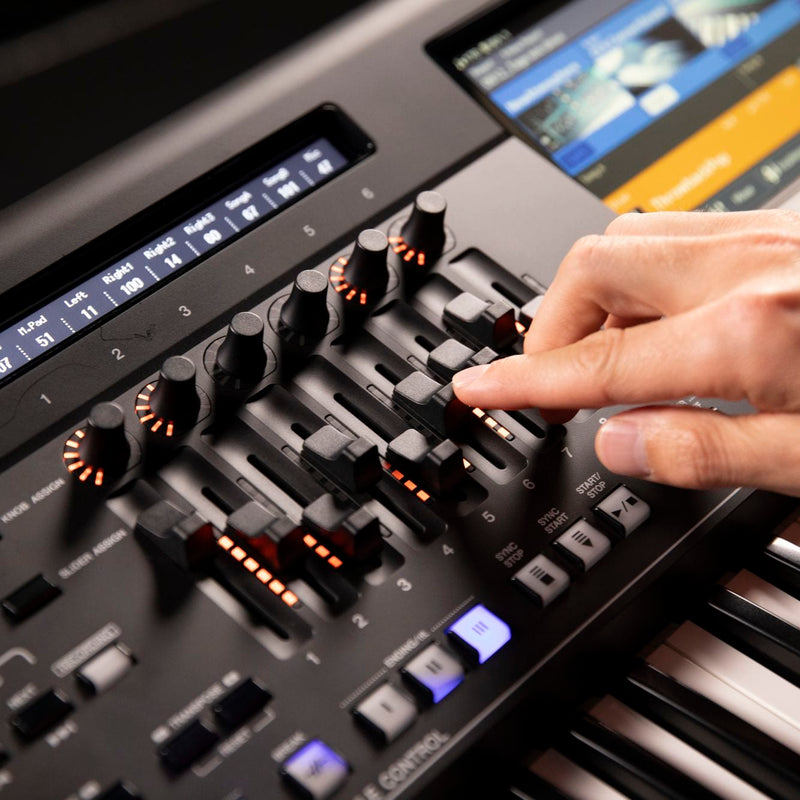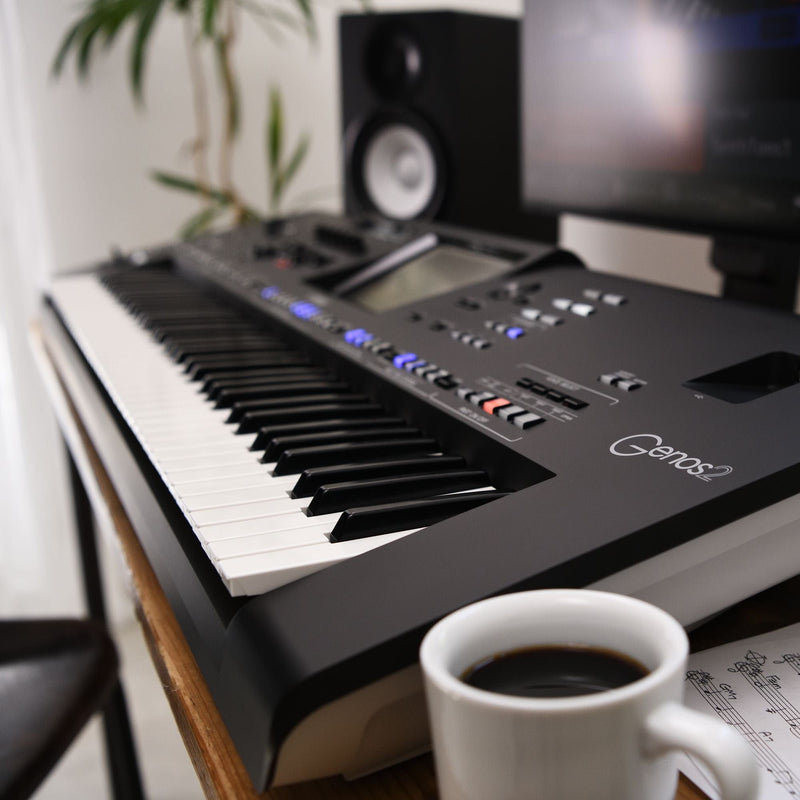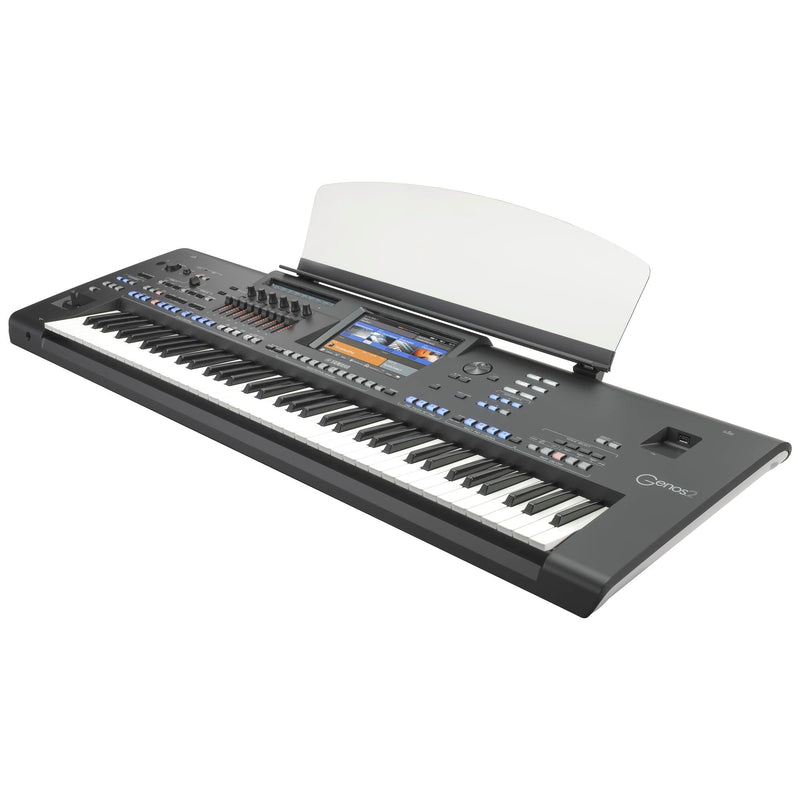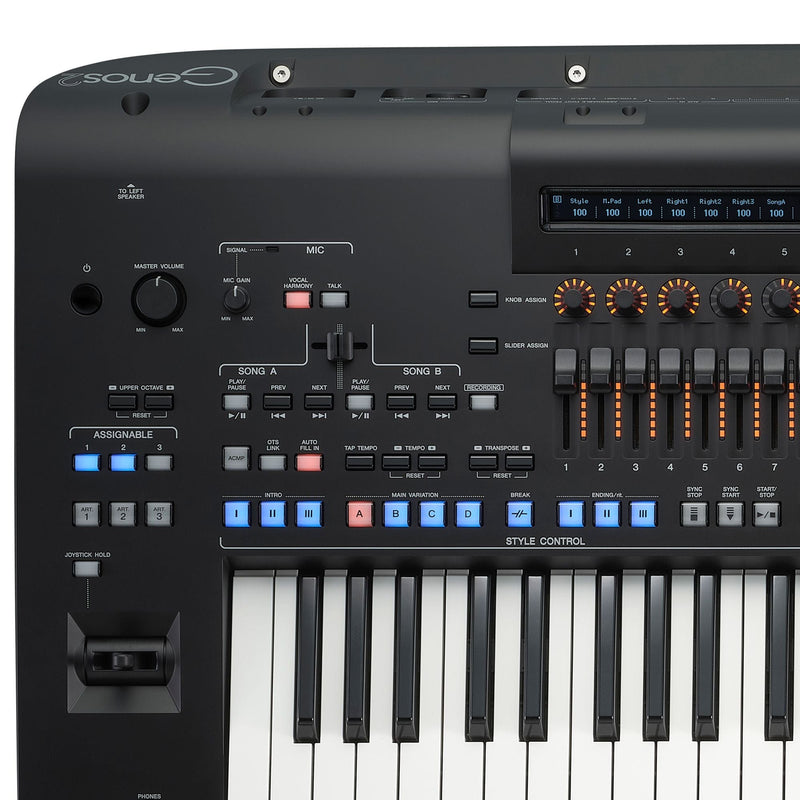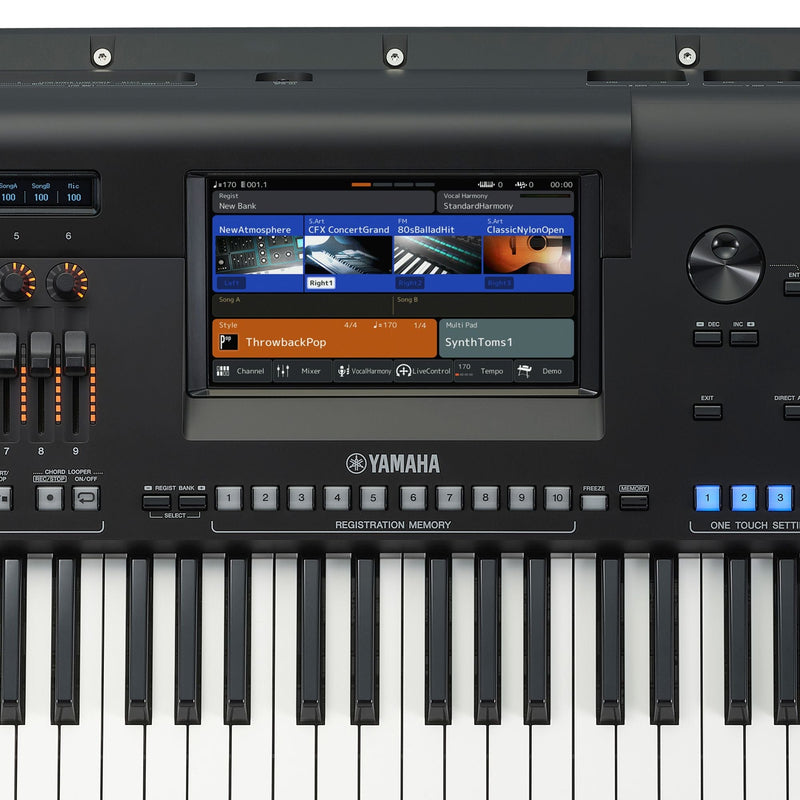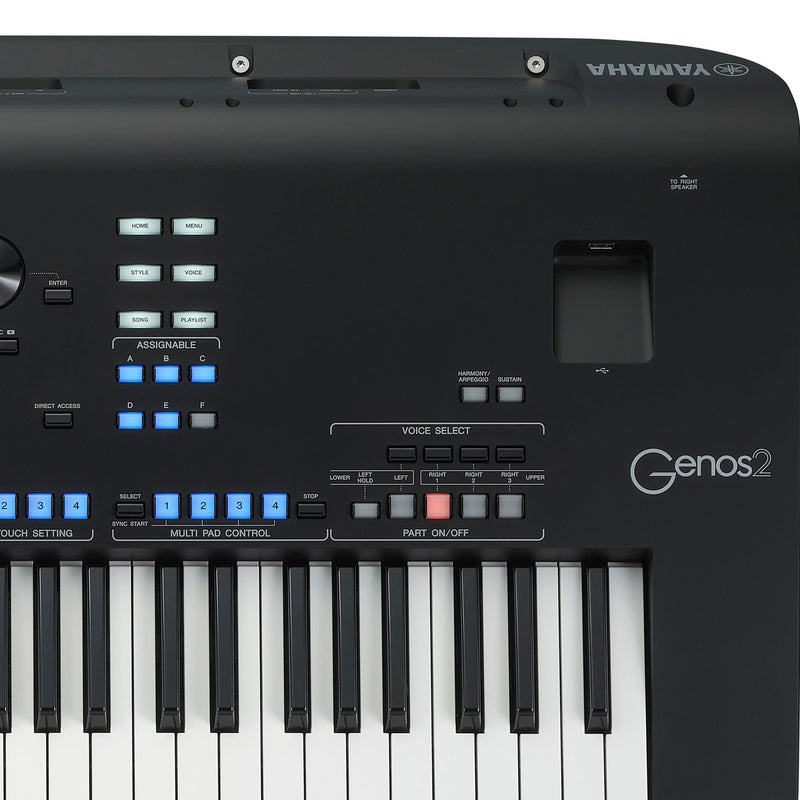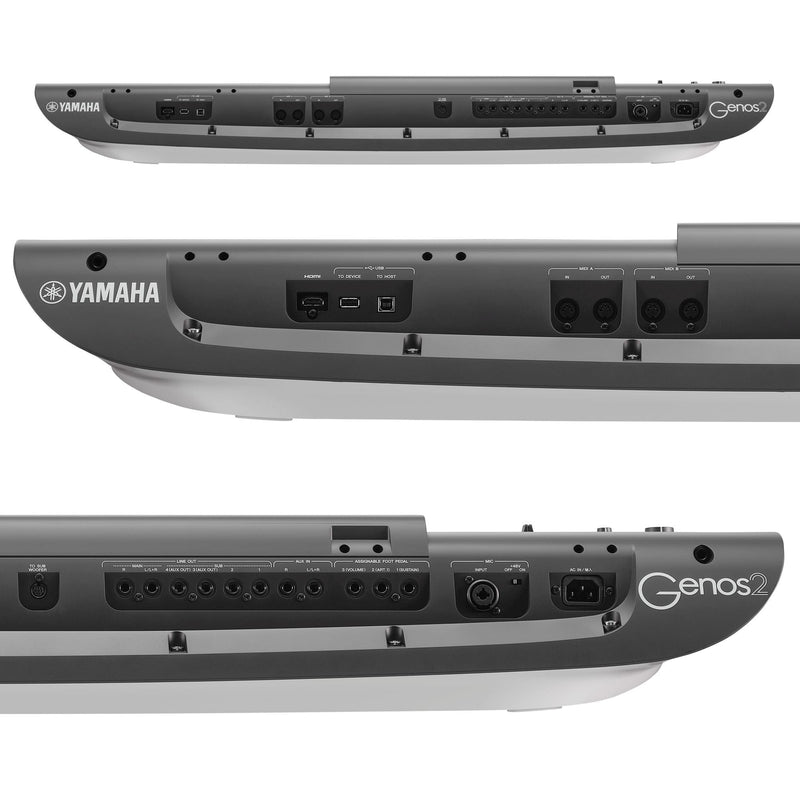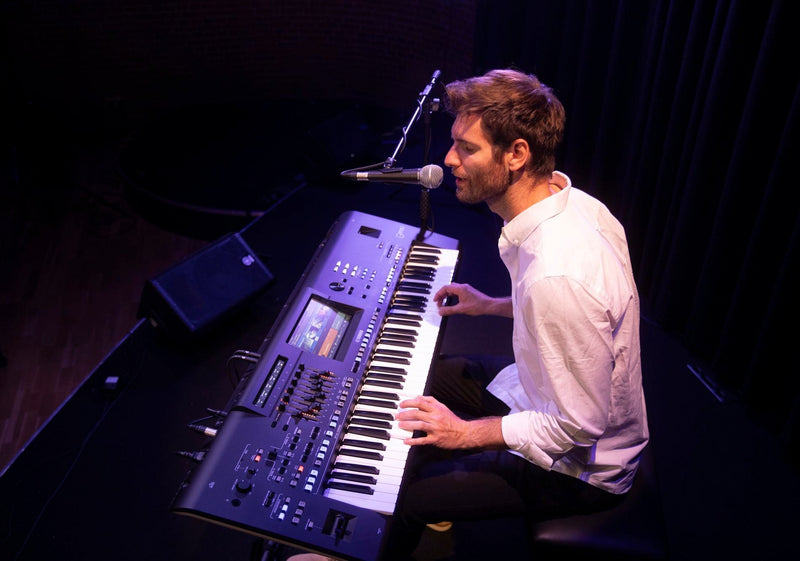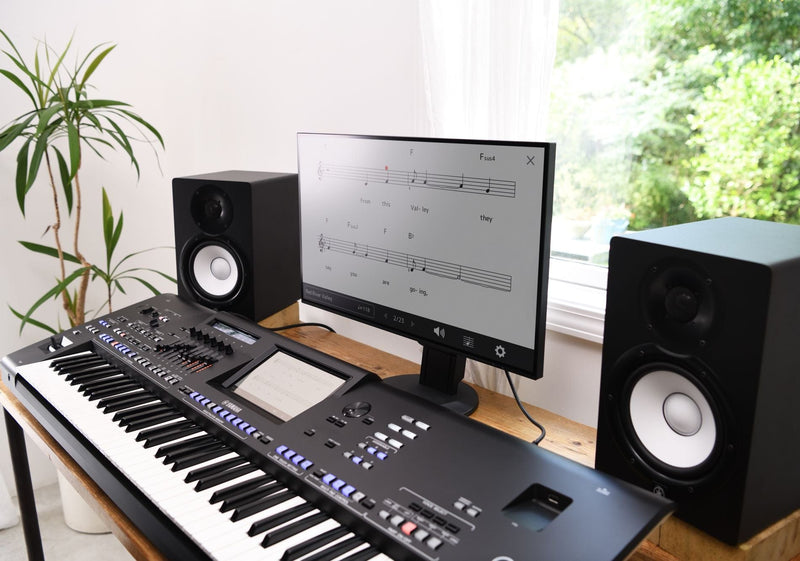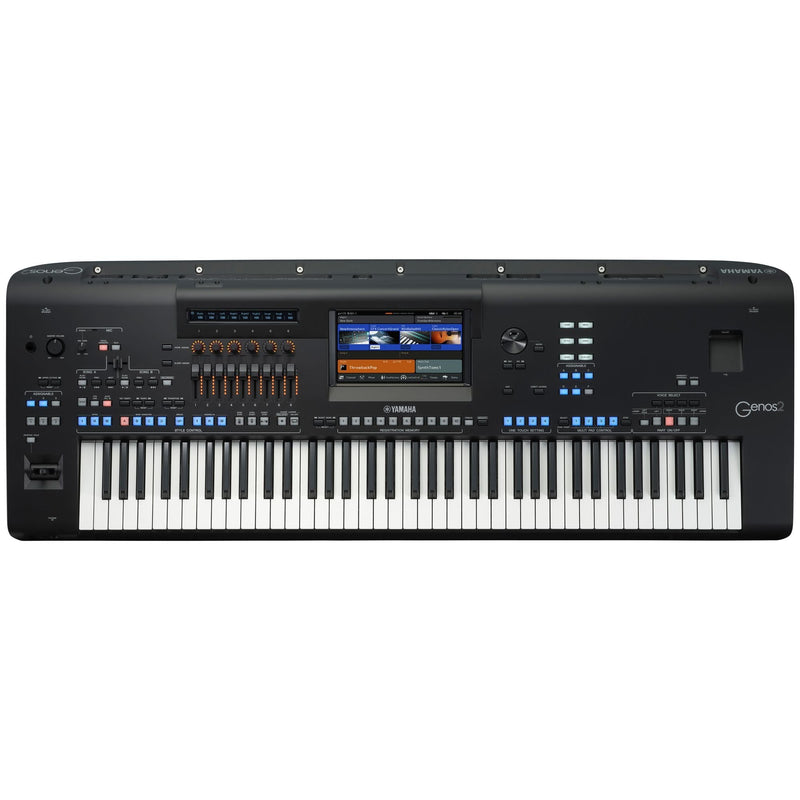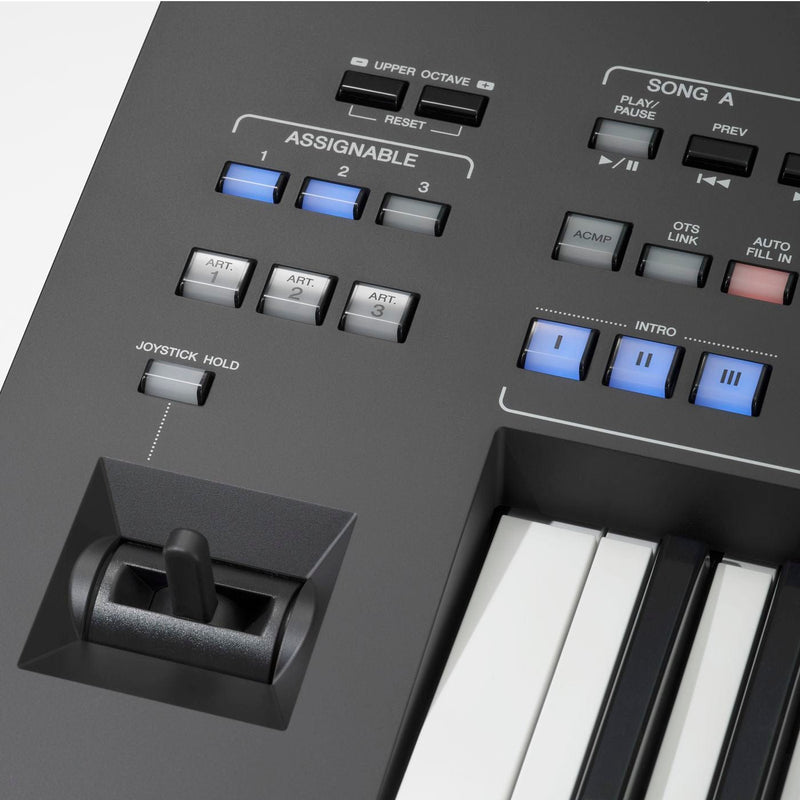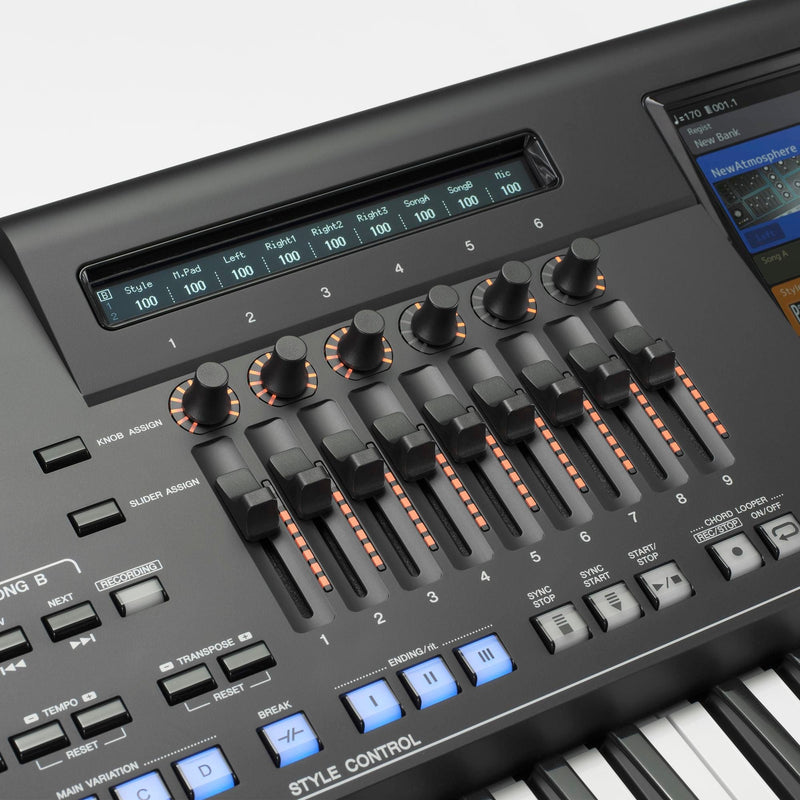 Yamaha Genos 2 Keyboard Essential Package
GENOS2XXL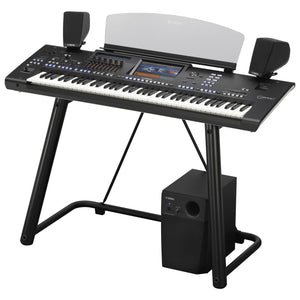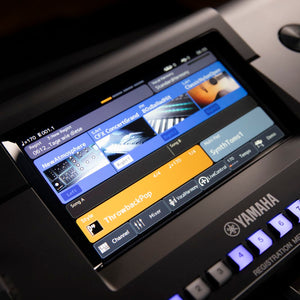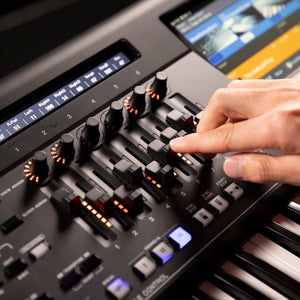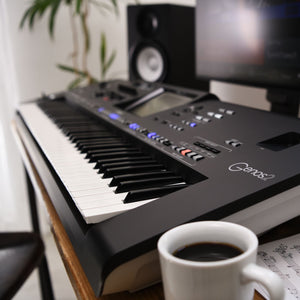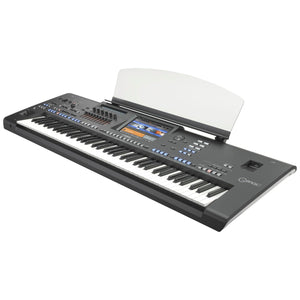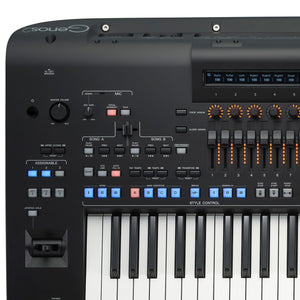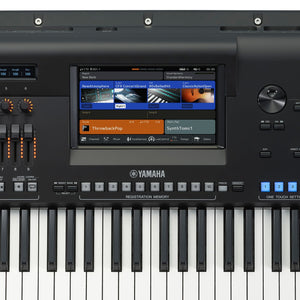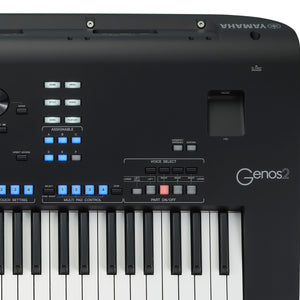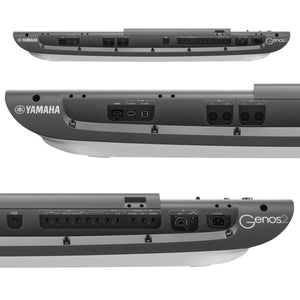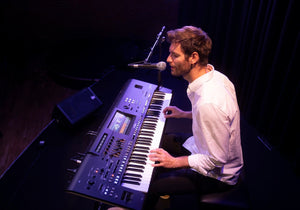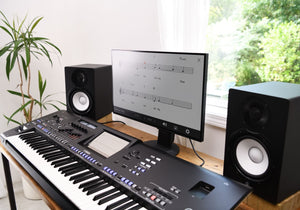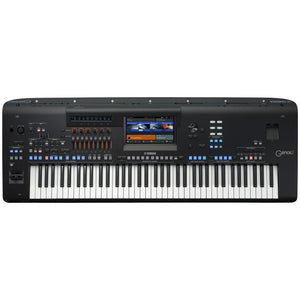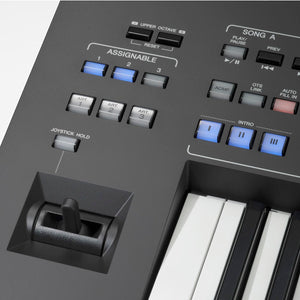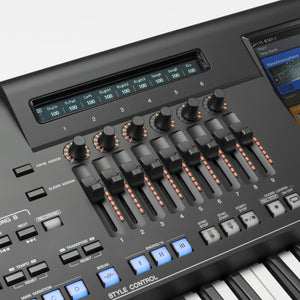 See & Try In Store
46B Albert Road North
Reigate
Surrey
RH2 9EL

9 Faraday Close
Eastbourne
East Sussex
BN22 9BH
1 Ward Road
Bletchley
Milton Keynes
MK1 1JA

*Piano Cabinet Finishes Of Showroom Models May Vary
Request Price Match
We are only too happy to try and match a legitimate UK based musical instrument retailer's quote. We have been in business for over 30 years and will always do our best to be as competitive as possible.
If you have seen a product that you wish to purchase cheaper on another UK based retailer's website or shop, please call us on 01323 639335 or complete the form below. We will try and match (or beat) their quote – and still give you our award-winning service.
Alternatively, complete the form below and we'll get right back to you with our best price. Price matches are dependent upon stock availability.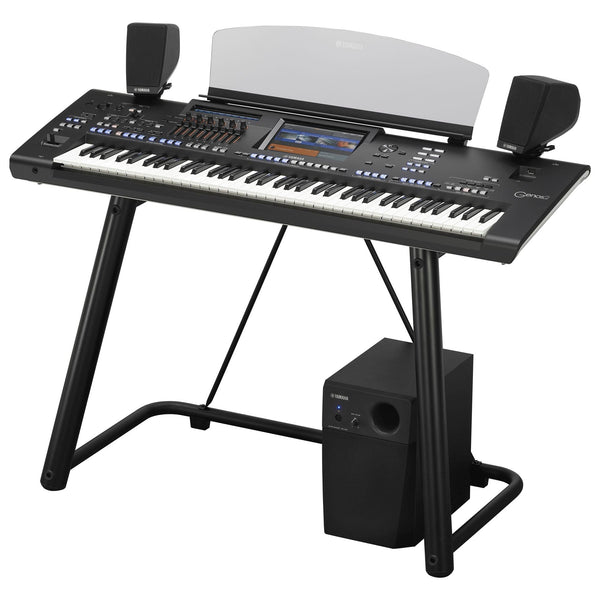 Yamaha Genos 2 Keyboard Essential Package
£5,227.00